Poppy love light blue floral print dress

,

GoMax calantha camel and black high rise heels

c/o LULU*S I
Chainmail gold belt -Thrifted I Gold boyfriend watch -Ebay I Pearl bracelet -XXI I Gold spikes -Gifted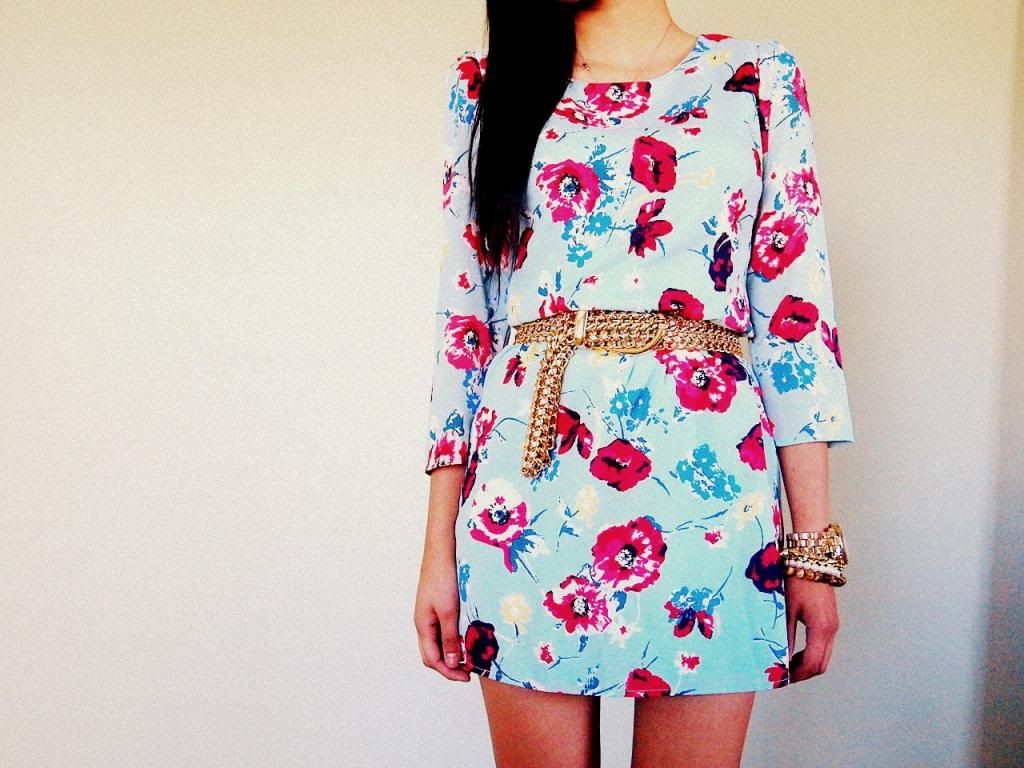 Hey loves, I know that it has been a while...actually a really long time since I've last blogged to be exact and I sincerely apologize for that. Anyway, here's my blog comeback! with the following few blog posts this month till the next, I have actually partnered up with LULU*S aka
Lulus.com
where I would post 4 different spring dresses every week for all of you guys. So, hopefully you like this concept as much as I do.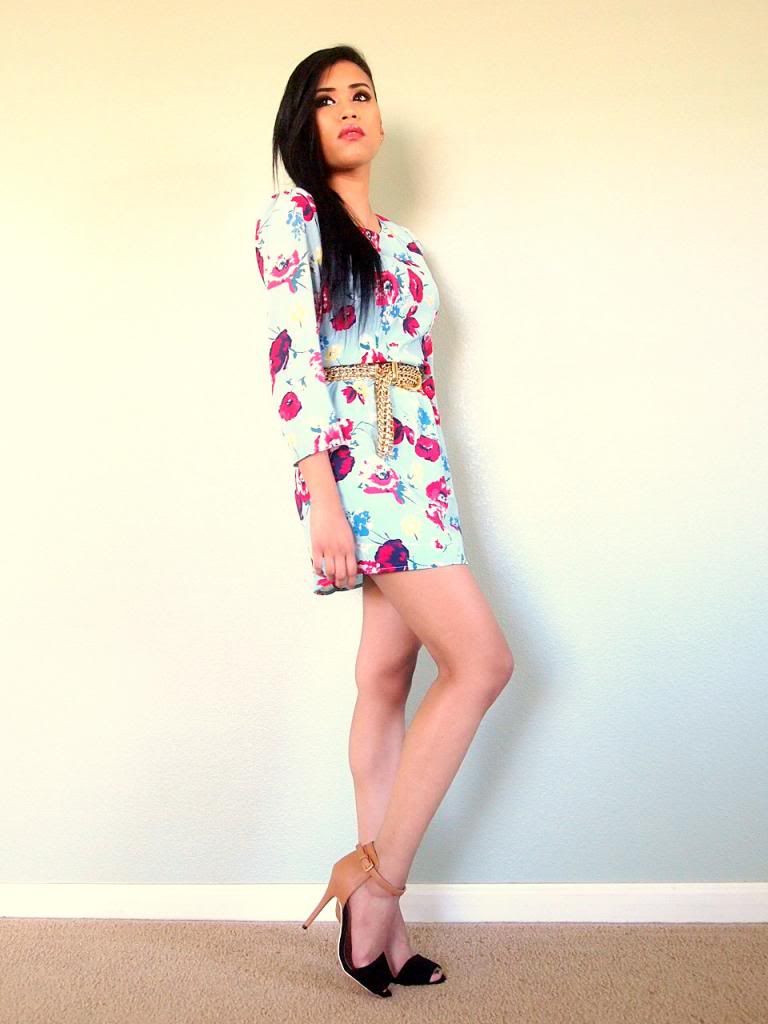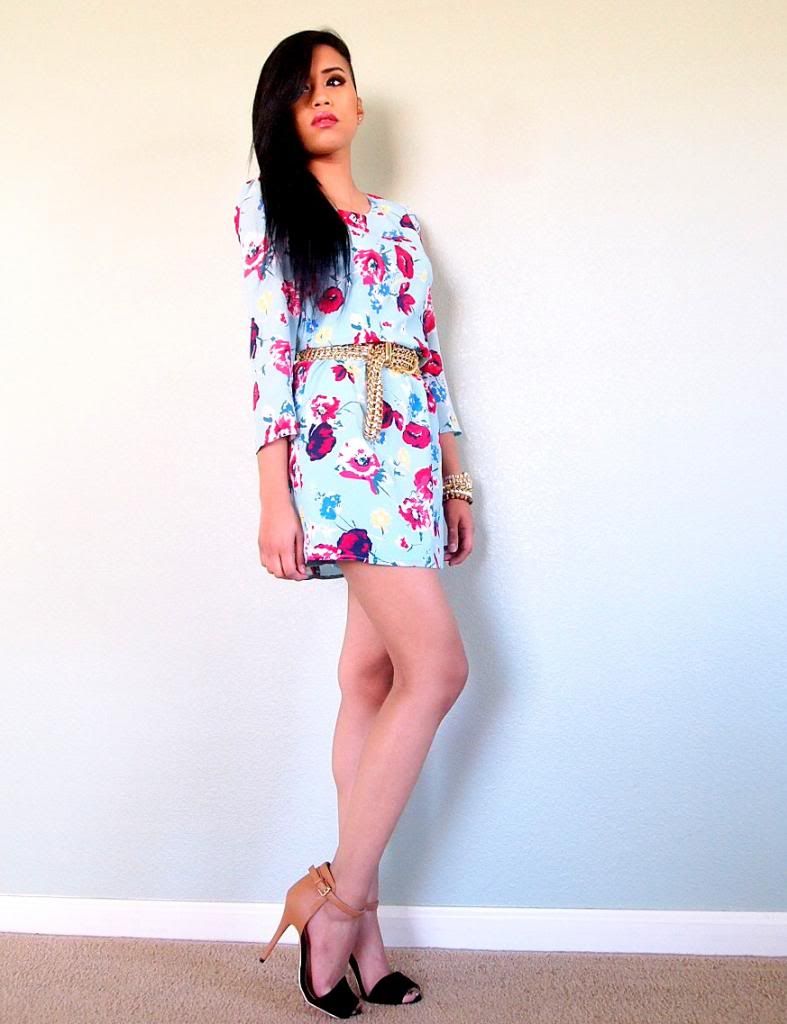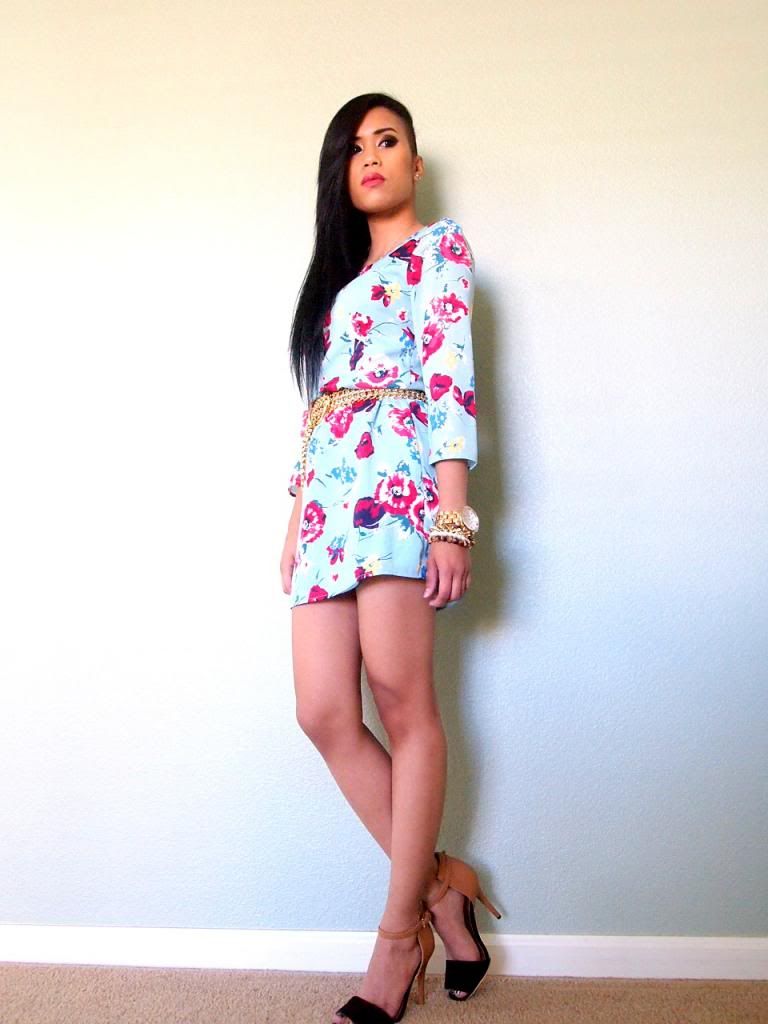 Today's look features a very cute, light and refreshing floral dress that comes in three-quarter length sleeves. I decided to style this dress by singeing the waist with a thick gold chain-mail belt to emphasize somewhat of a figure rather than just a straight and boxy look. The accessories are very minimal but with a hint of gold in each of them. And, of course, I paired these nice pair of open toe high rise heels with the dress to give the ensemble a more feminine and classy feel to it.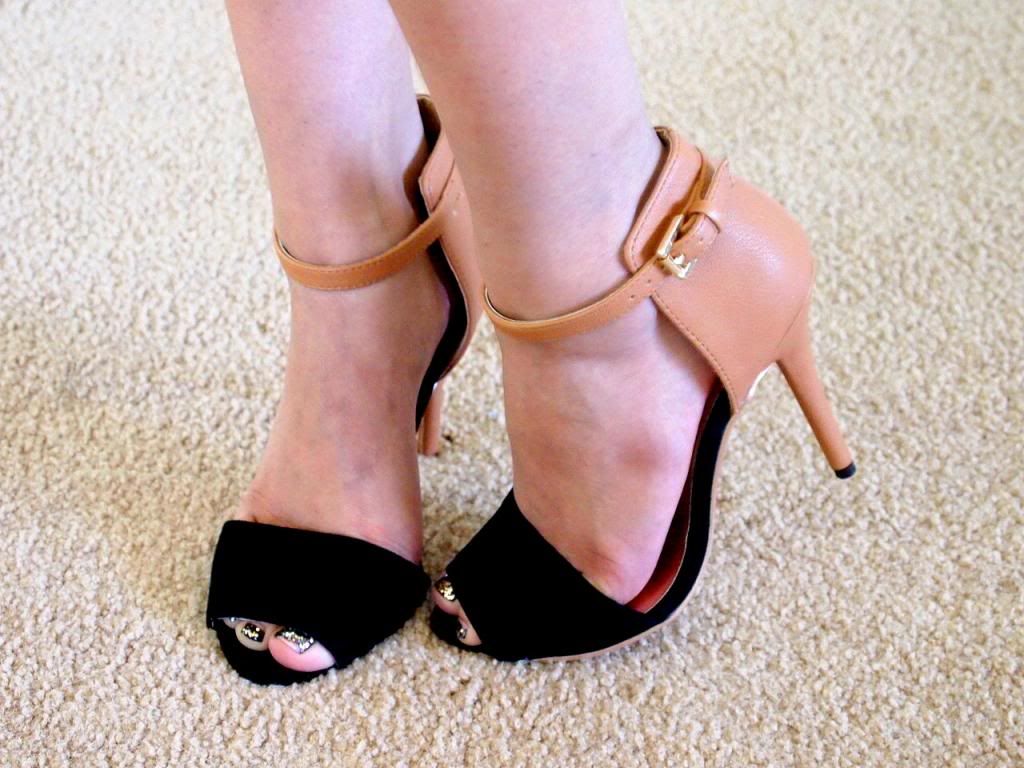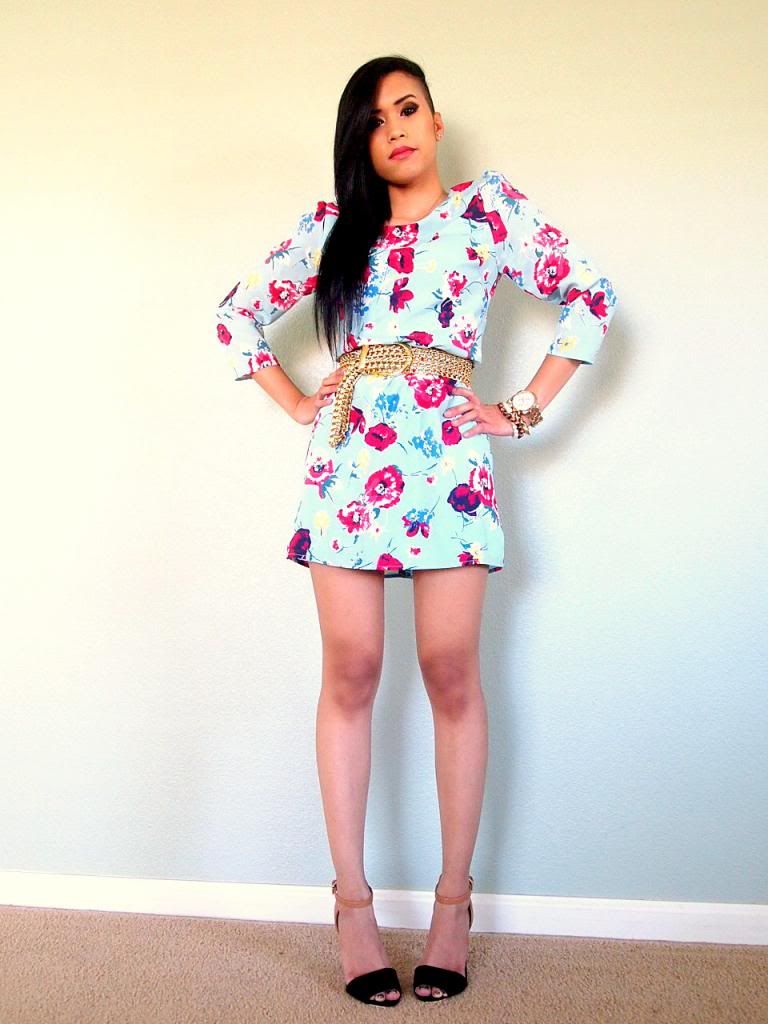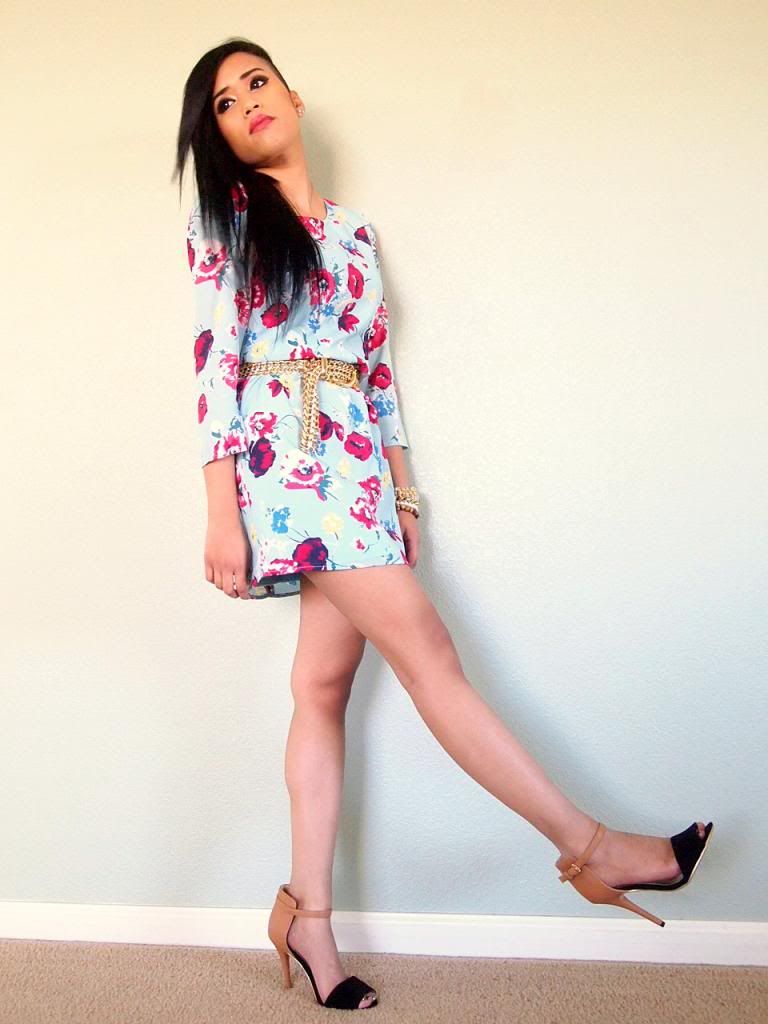 IT'S FUN, FEMININE & VERY SPRING MATERIAL!
WHAT DO YOU GUYS THINK ABOUT THIS FIRST LOOK?