Burnt sienna top- Basic I Faux fur vest- Basic I Disco pants-

Go Jane

I Ox blood fringe booties-

Go Jane

I
Maddox handbag c/o UUMI I Cat eye sunnies c/o Giant Vintage I Necklaces- thrifted & P2000 I
Arm candy- Charlotte Russe, F21, Ebay I Linked nail bracelet & Big dream cuff c/o

CaliJoules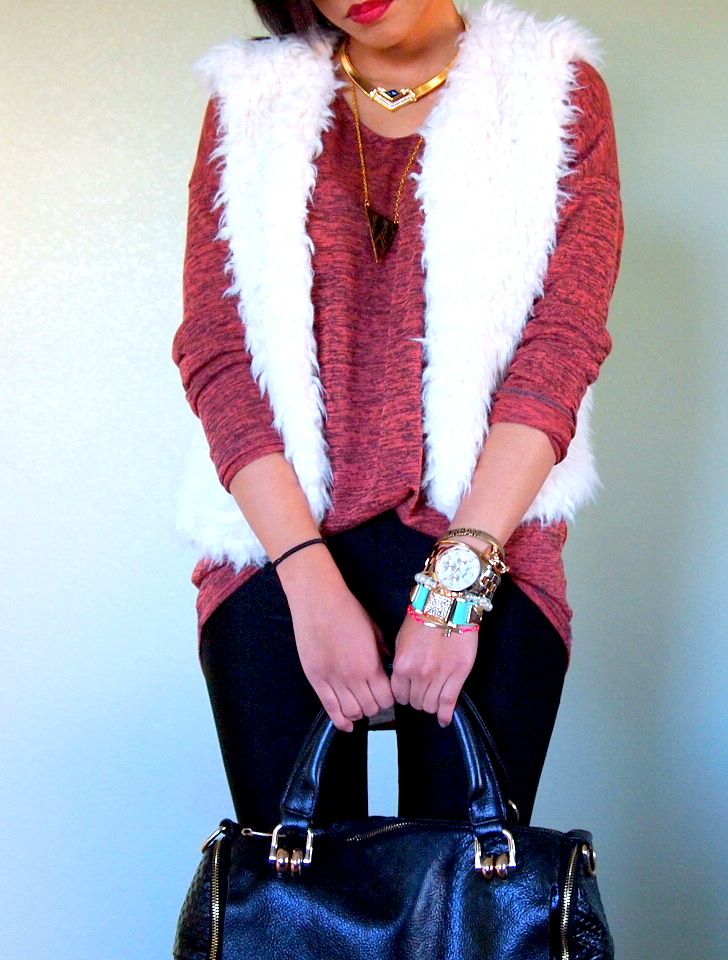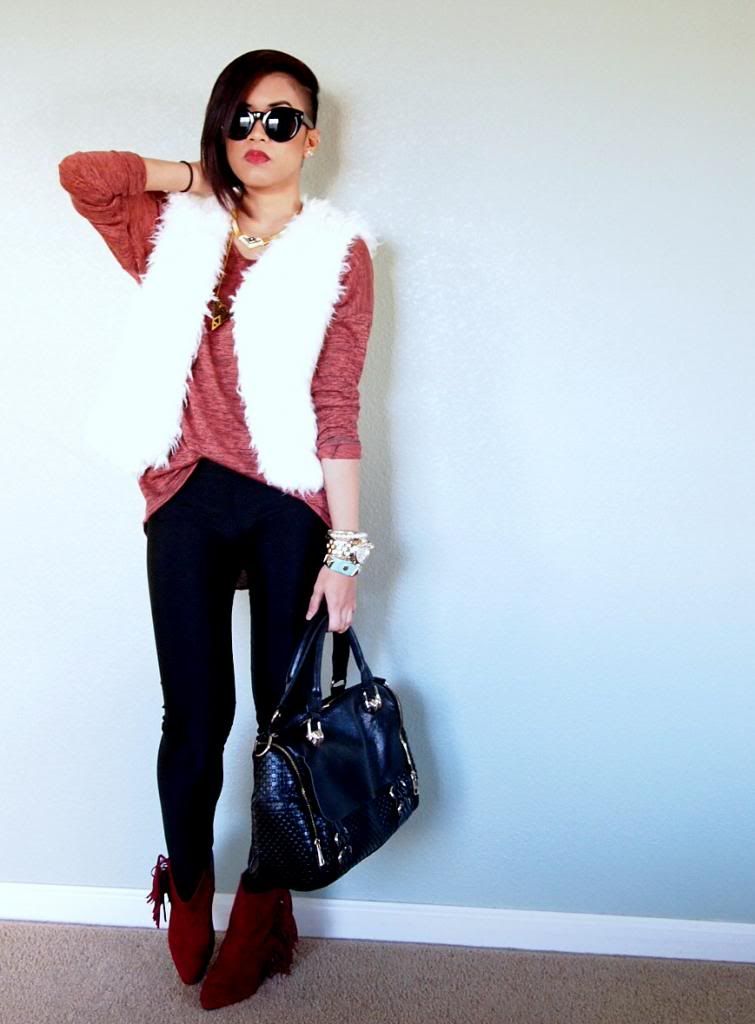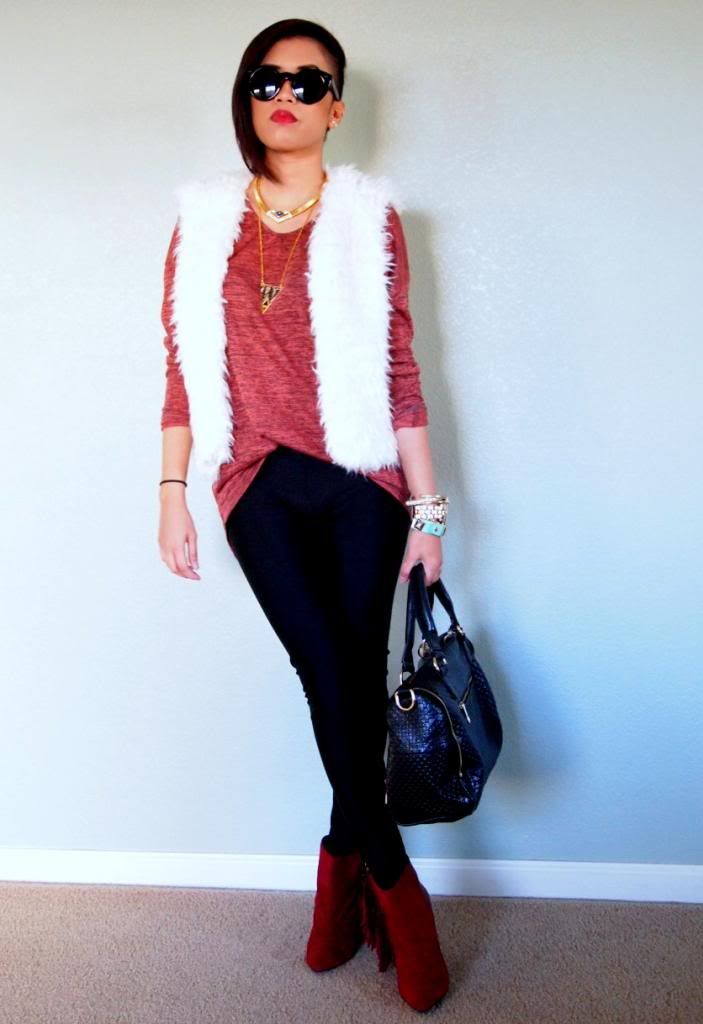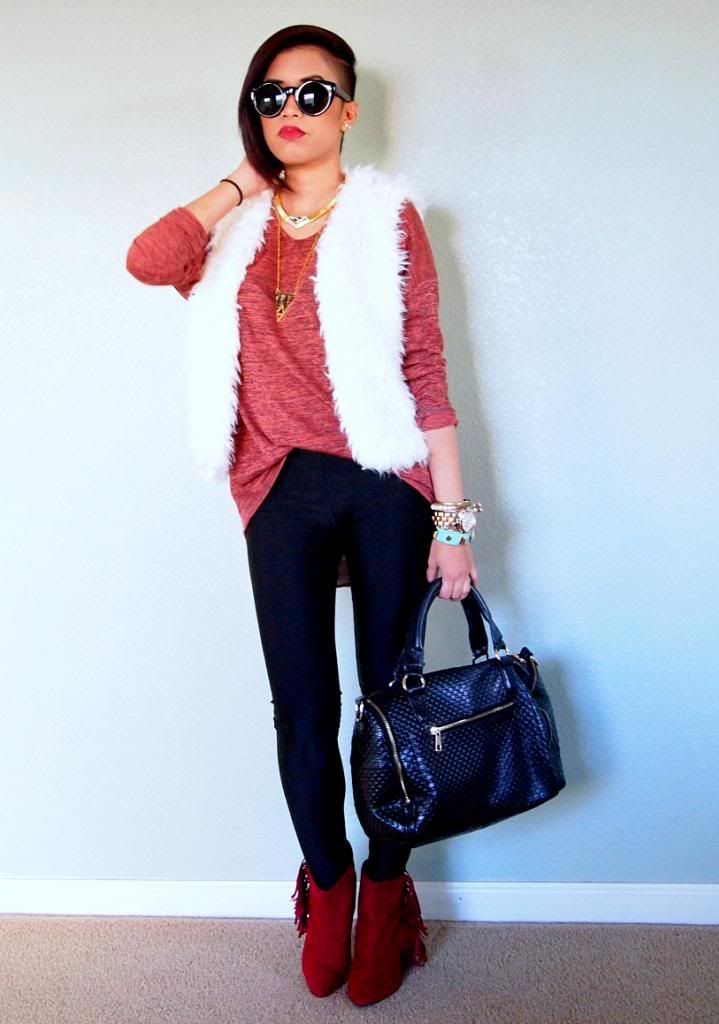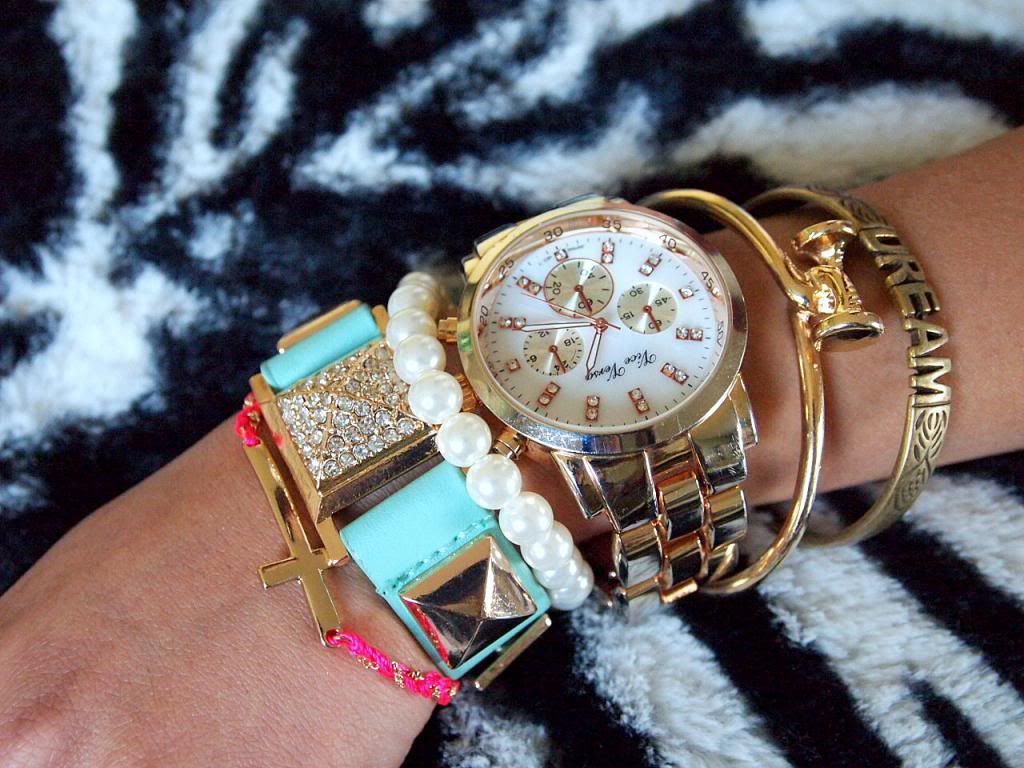 (
Linked nail bracelet & the big DREAM cuff are both from CaliJoules --the two top bracelets
)
CaliJoules is a new online fashion store whose purpose is to provide the best affordable fashion for those Friday nights and lazy Monday mornings and they directly ship from Southern California.
They have an insanely affordable site filled with very trendy accessories that will definitely make your eyes drool (if that's even possible..kinda creepy! lol!) Anyway, these two pieces have become a definite part of my everyday "arm swag" or so they call it these days. I especially love gold jewelry, so adding these two pieces made my arm party even better. The quality is absolutely amazing as well especially for it's price, so you definitely can't go wrong with these two ;)
Now for the GIVEAWAY!!!!
Giveaway ends 02/02/13; 12am PST
OPEN WORLDWIDE