Vintage leopard print button up c/o

Style Carnage

I Tangerine cardigan- thrifted I Black skinnies- F21 I
Neon yellow heels- GoJane I Woven satchel- thrifted I Piercing points necklace c/o LYLIF I Pyramid necklace- P2000 I
Cat eye sunnies- Sunglass Warehouse I Gray beanie- P2000 I Watch- eBay I Juicy Couture Bracelet I
Love morse code bracelet c/o Antoinette Lee Designs I Gold boulder ring- F21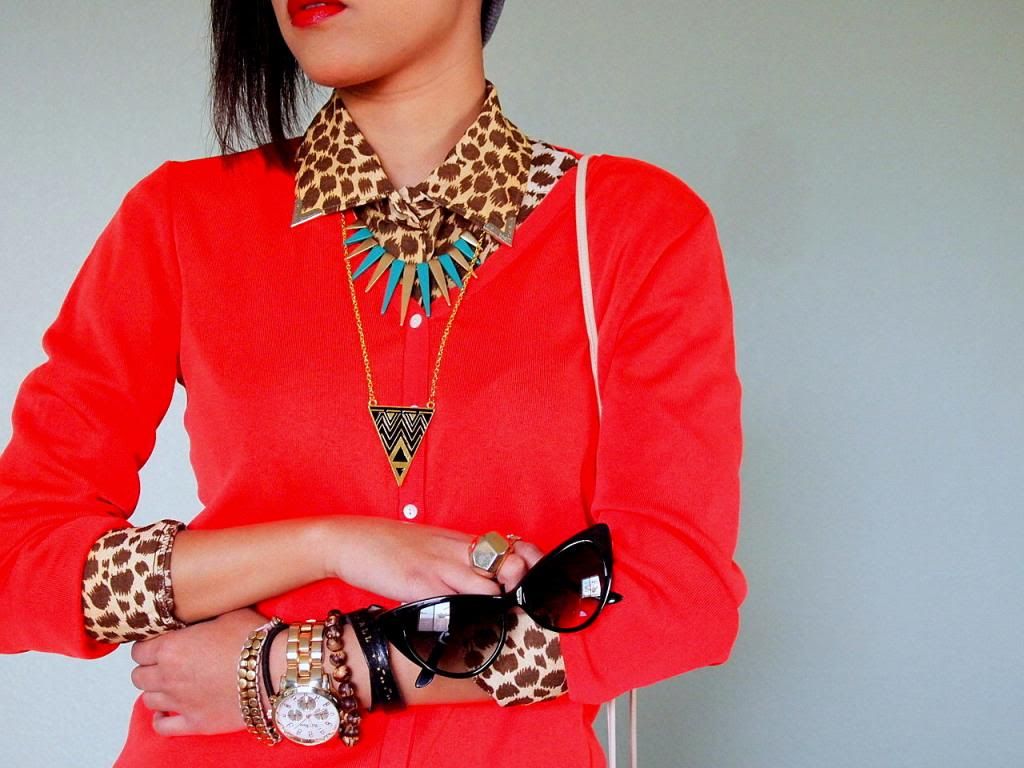 FASHION FOCUS: NEO-PRINT
This season is all about the wild prints! In today's outfit, I decided to mix my super sassy leopard printed button up top from Style Carnage along with my thrifted tangerine tango cardigan and paired those with my forever 21 black skinnies and neon yellow pumps. Super easy look! I also decided to add on a simple gray beanie to make the look a bit more casual rather than a tad dressy.
STYLE CARNAGE

:
is a new vintage boutique that can be found on both Asos market place and Etsy. However, they only sell online, so you will definitely find some good one of a kind pieces.
Prices are very accessible as they know how student life is. So they understand the fashionistas like us are on a budget too :)
They have tons of unique clothing selections, with historical background. Now, don't you think that's pretty cool?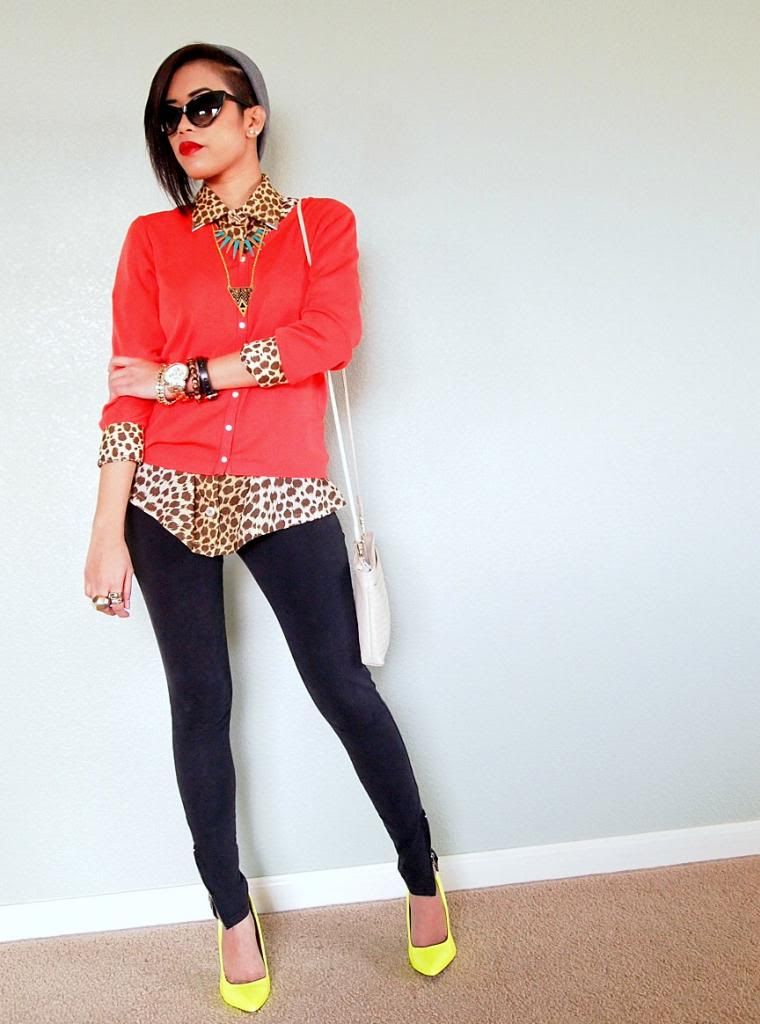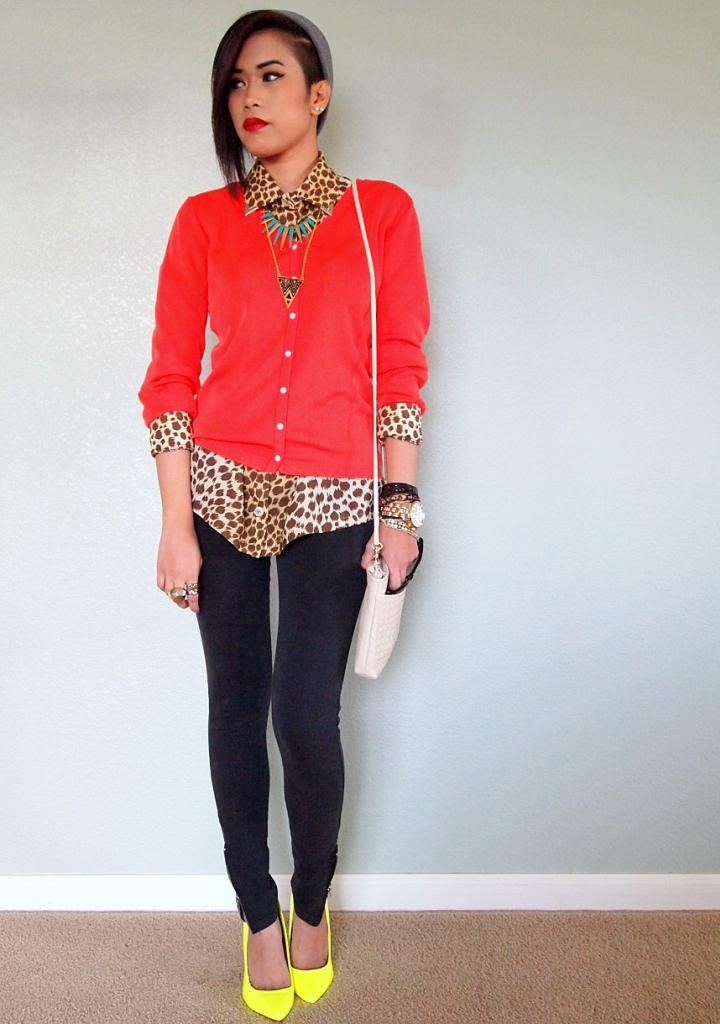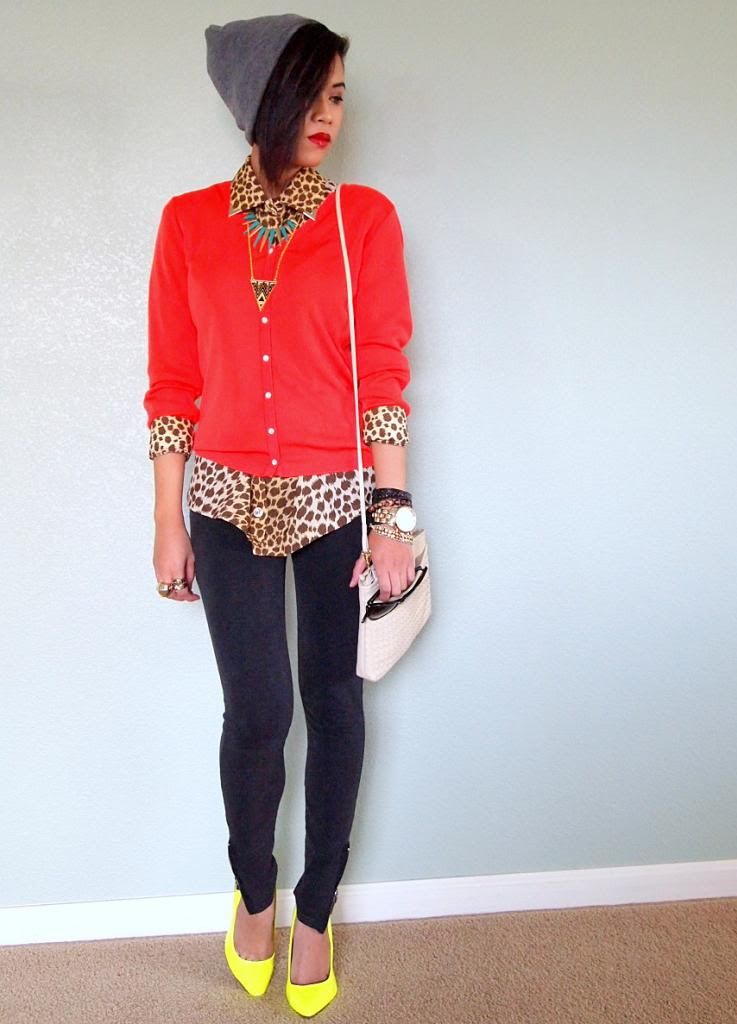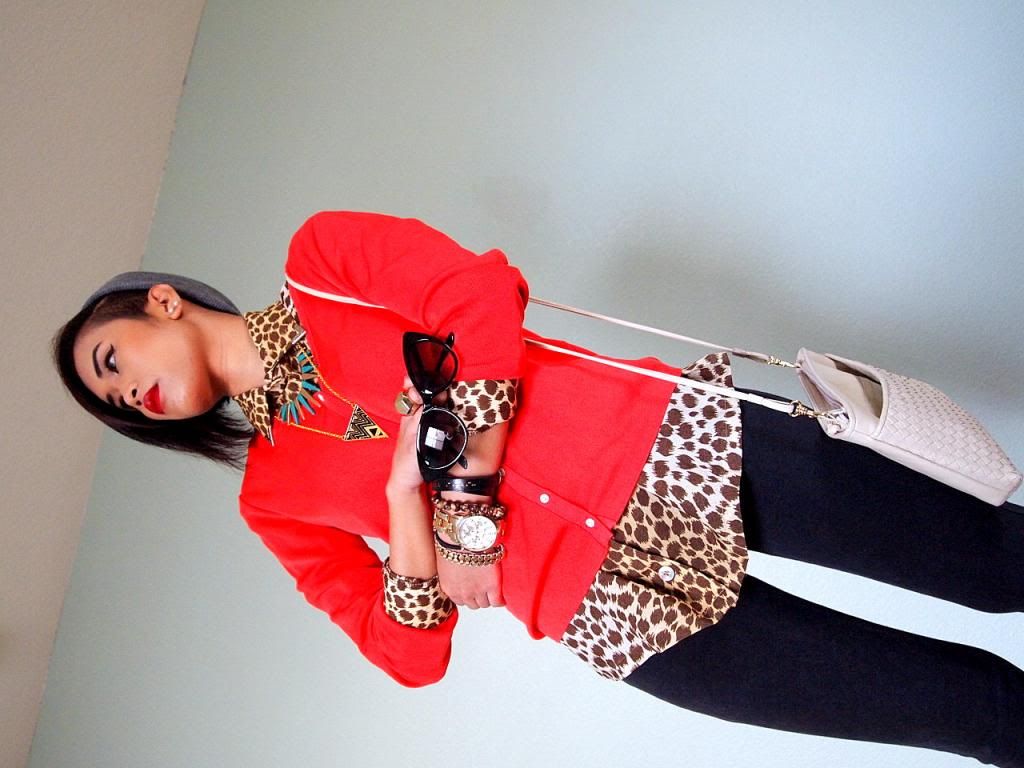 DOLCE VITA EYELET DRESS WINNER IS....
Sae Kurosawa
Congratulations, Sae! Please email me at nicolettesison@yahoo.com with your full name, shipping address and size. And I will make sure to forward it to the awesome people at PromGirl :)
Thank you everyone who entered this giveaway!!!! Look out for more in the near future!!!