Distressed denim- thrifted I Illuminated Neon Coral skirt c/o Lulus I Tattoo skin tights- AMI clubwear I Stripe crop top- thrifted
Jeffrey Campbell Spiked Litas- Envi Shoes I Skinny waist belt- thrifted I Comme des f_ckdown beanie- gift from my sis
Gold watch- ebay I LOVE morse code bracelet c/o Antoinette Lee Design I Evil eye bracelet- Romwe I Heart necklace- thrifted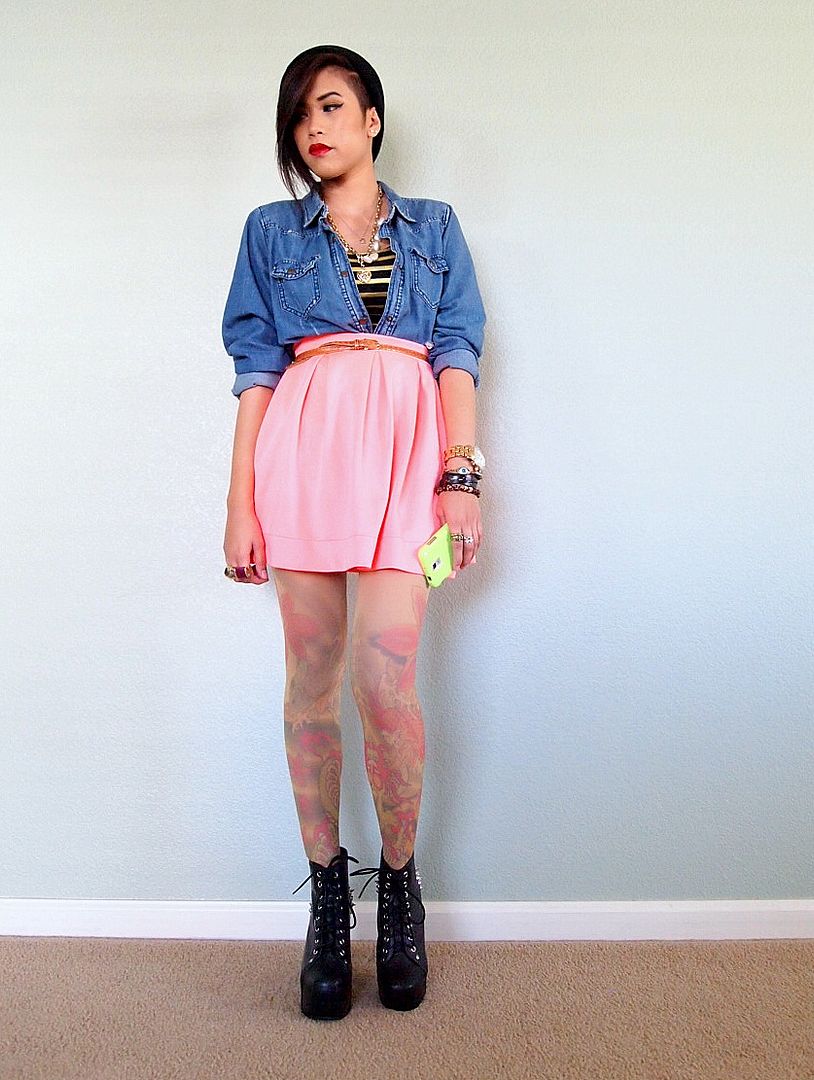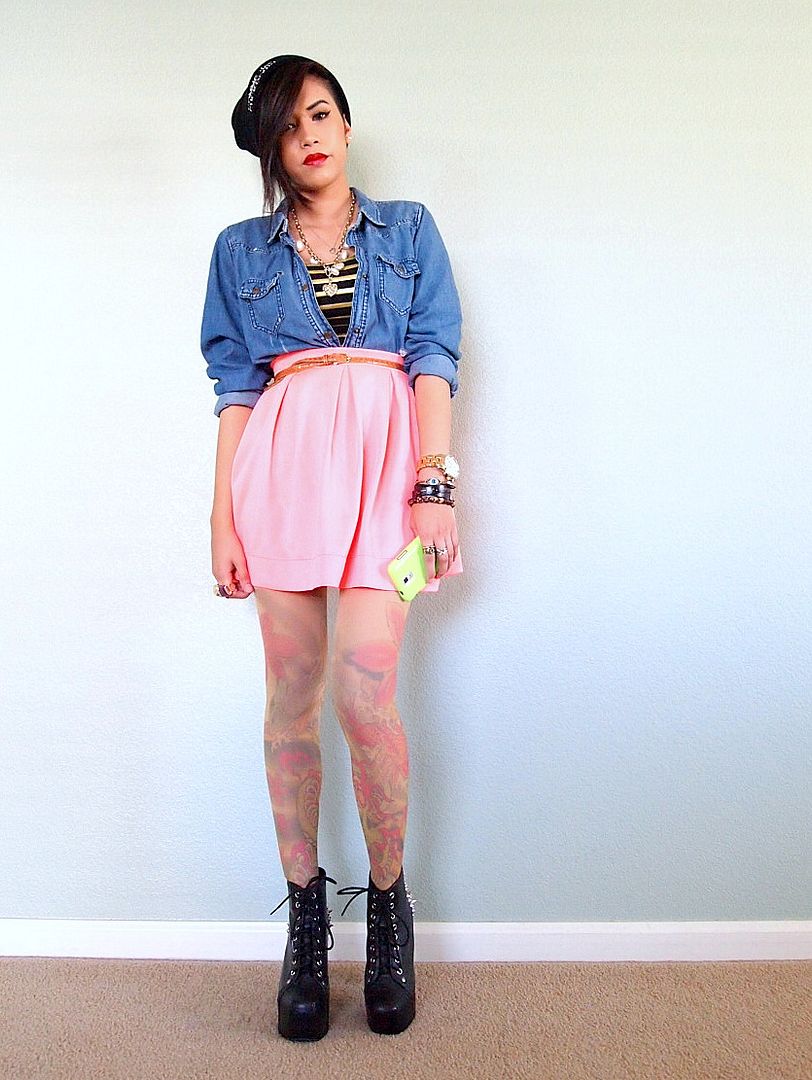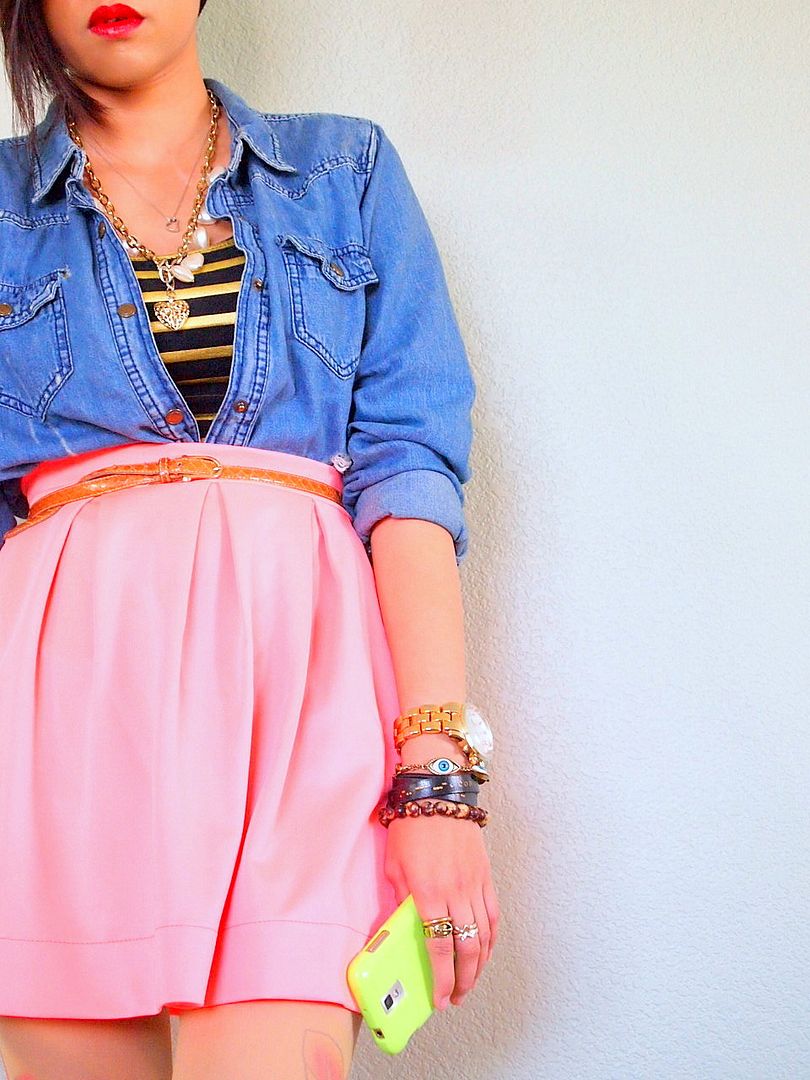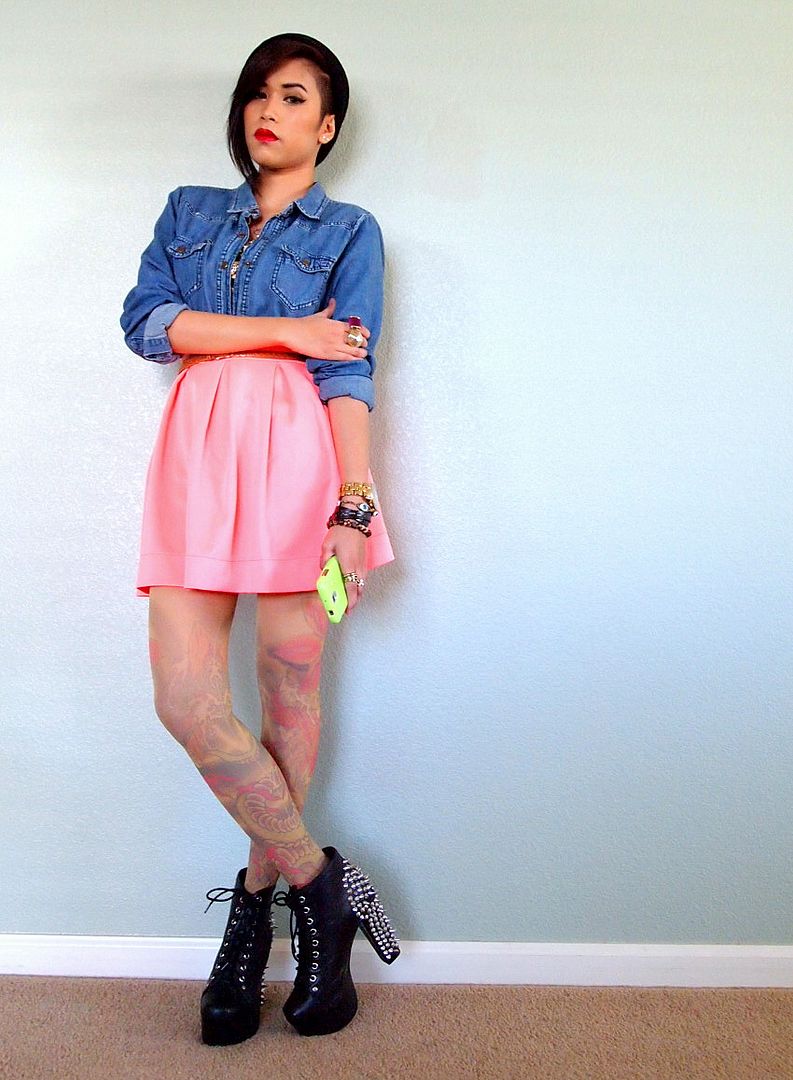 It has been exactly a week since I have last blogged and for that I sincerely apologize. It has been crazy busy due to school and I have also been preoccupied on some out of school work. Anyway, today's look is nothing particularly special, but I am rocking my JC Spiked Litas again! It has been so long since I have last worn them out and it was already starting to collect dust on my shoe cubbie.
Also, last week I turned 25 o_O I know, I know! some of you might think I look a lot younger than that, but I guess a lot of that is because of my Asian genes. LMAO! Which I am somewhat thankful for except for the times I get carded for the weirdest reasons like watching a rated R movie or buying medication or sharpie markers. haha! It is strange but it is what it is :)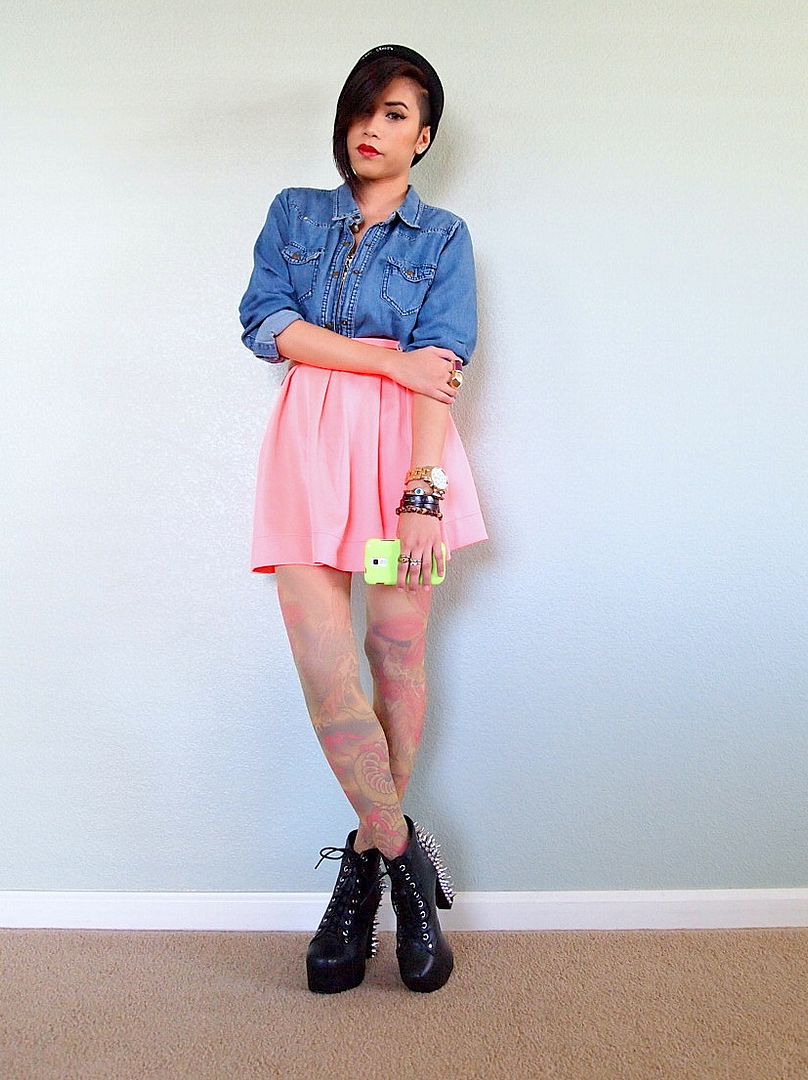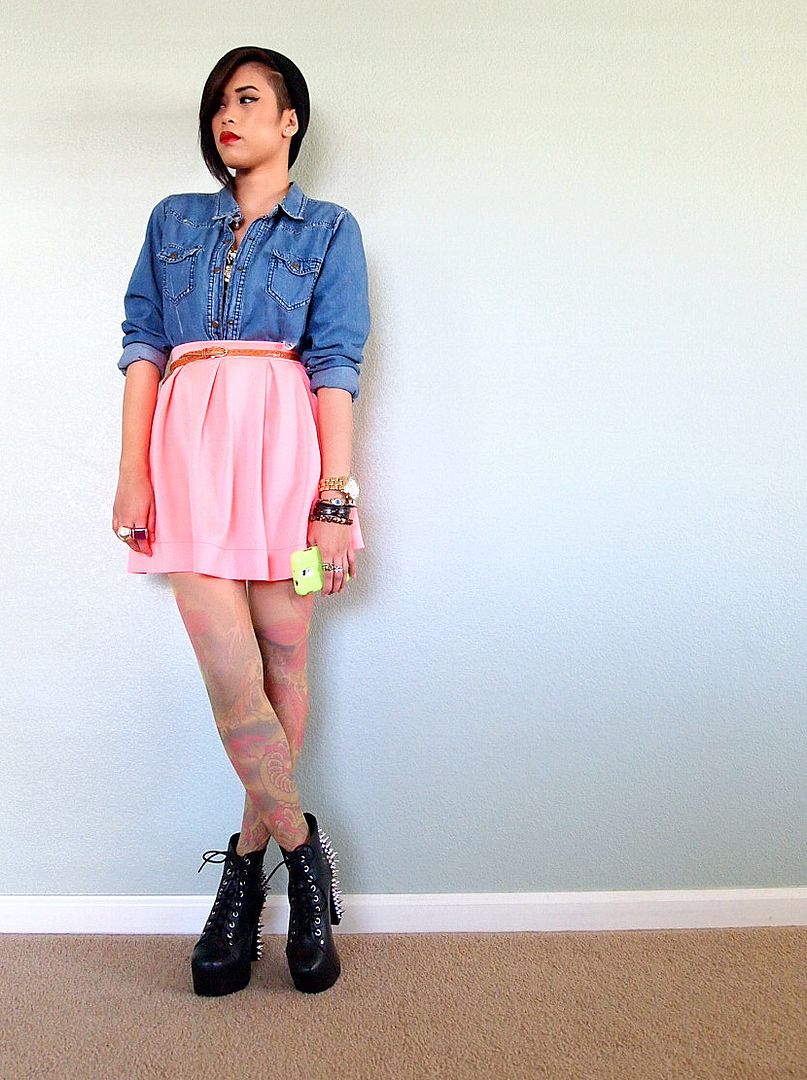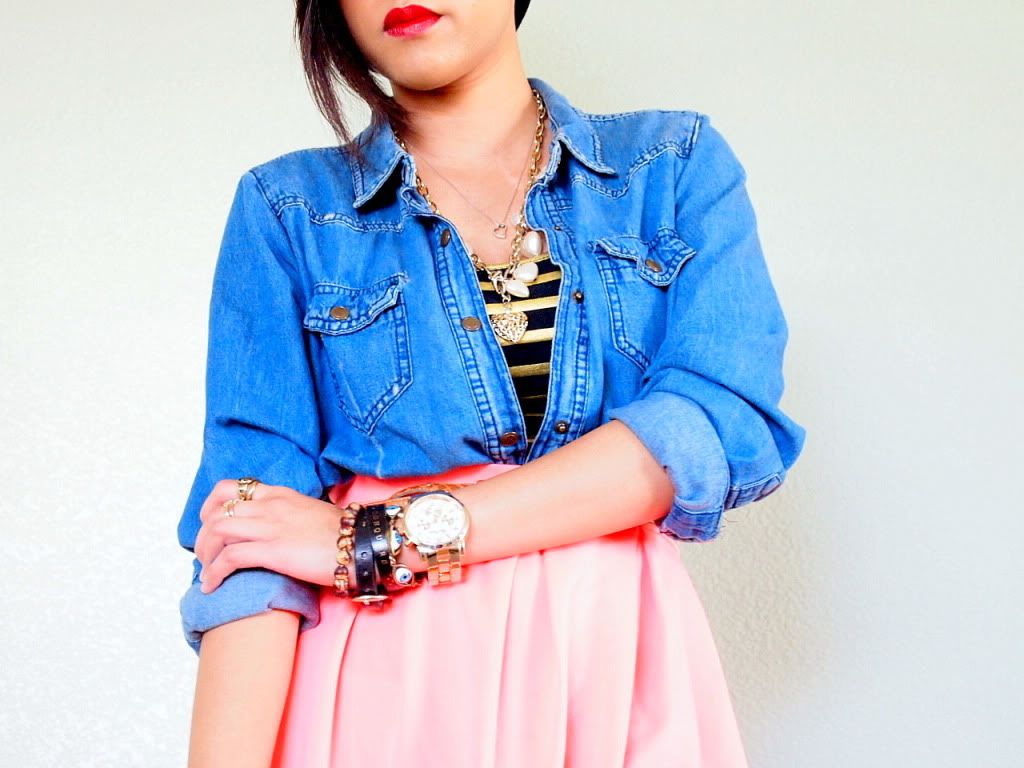 FOLLOW ME ON INSTAGRAM ;)
I know I might not be able to update more than once a week, but if you would like to see more of my outfits and other fashion and non fashion related stuff, then please follow me on instagram if you are either an apple or android user.
My account name is also
EWWITSNIKKI