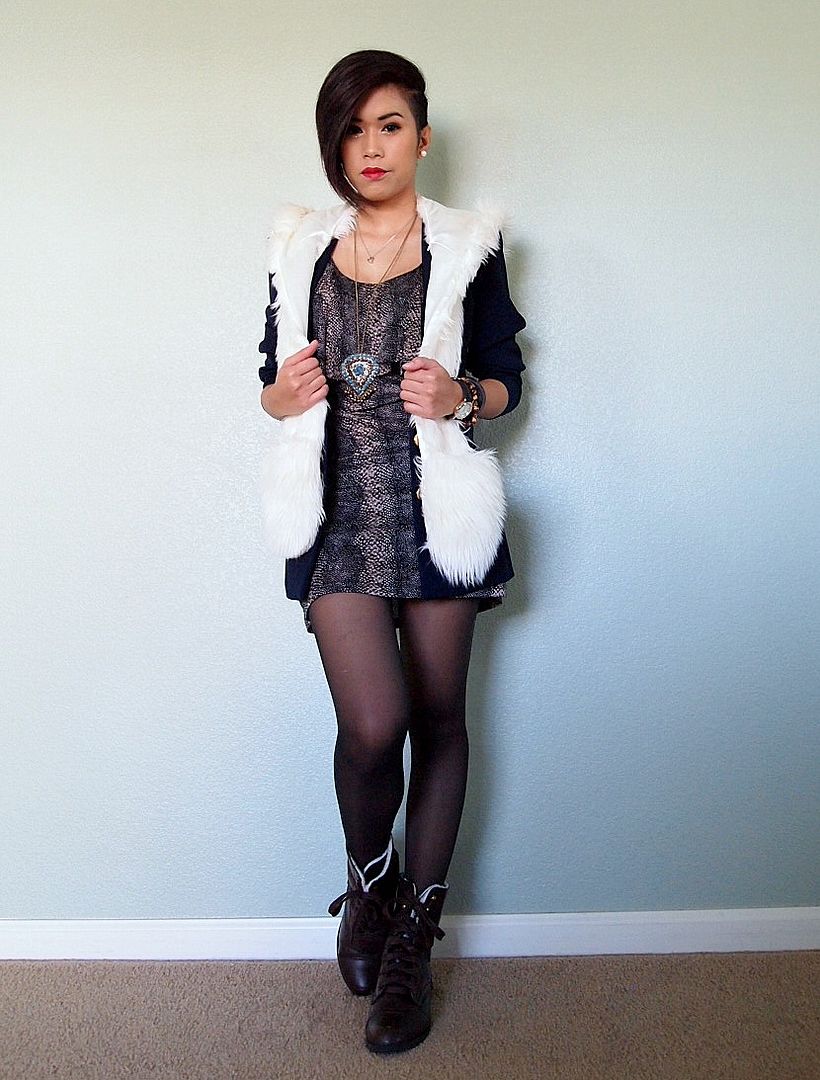 Snake skin dress c/o La Jupette Fashion

I Polar Bear Spirit Hoods (wore as a vest) c/o Spirit Hoods I Blazer- Vintage I
Sheer black tights- Target I Combat boots- Ross I Vintage necklace- EBV I Watch- eBay I Anoinette Lee Designs bracelet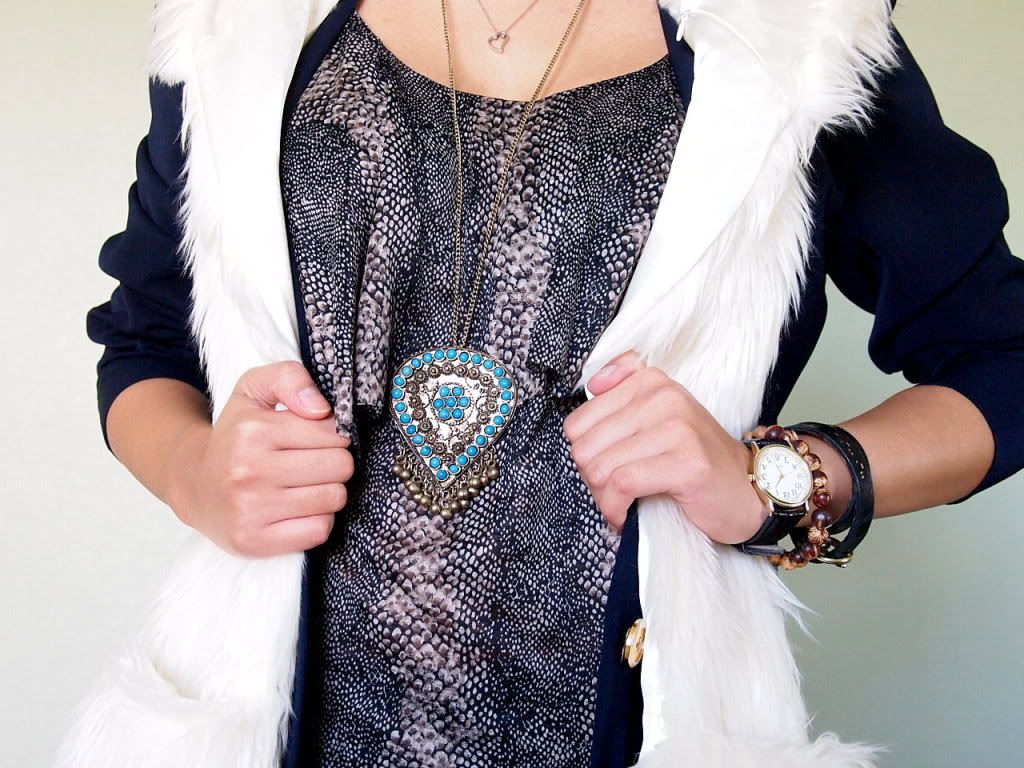 I don't know if you noticed on my last post, but I was actually complaining about the over 90 degree weather here in California and I guess mother nature heard my constant complaint and gave us Californians the rightful weather for this month. And, boy am I soooooo ecstatic about it!
Today, I was able to wear this super adorable dress that I got from
lajupettefashion.com
it's a great dress to wear for a girls night out or something but I wasn't going to have any of those for a while since I am crazy busy so I decided to just dress this dress down by pairing it with some combat boots and a furry vest and blazer. It's actually a pretty awesome fall transitional look since it's not entirely all that cold yet.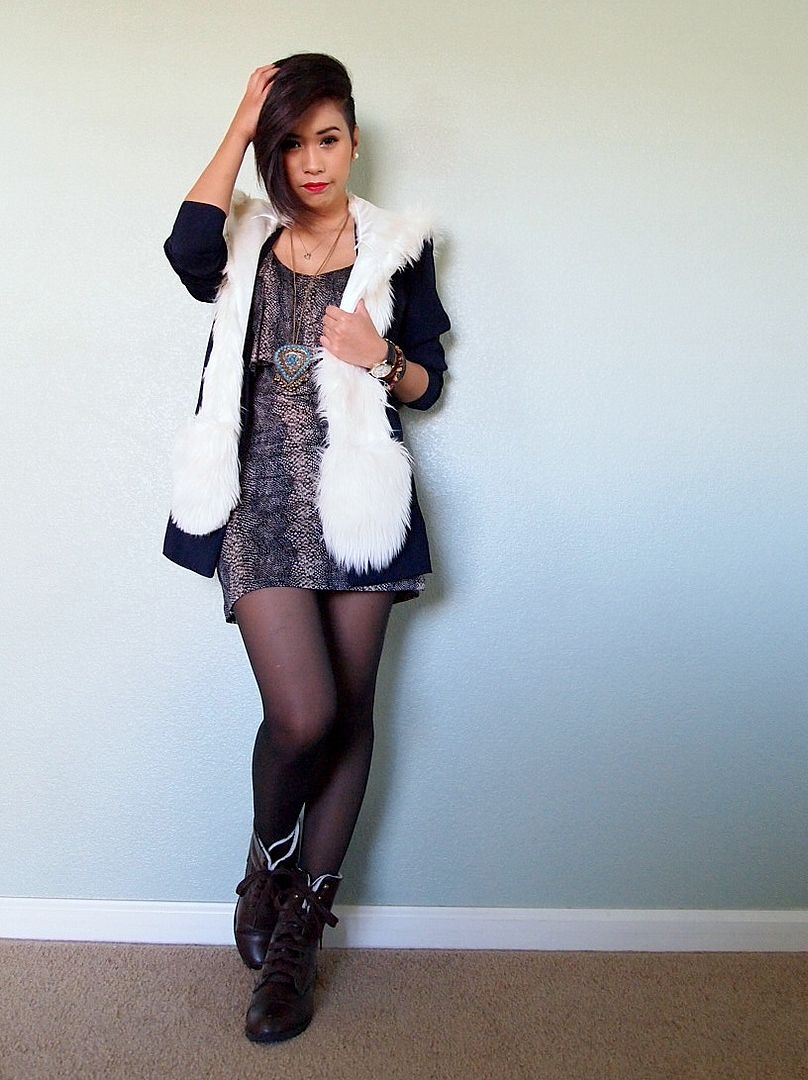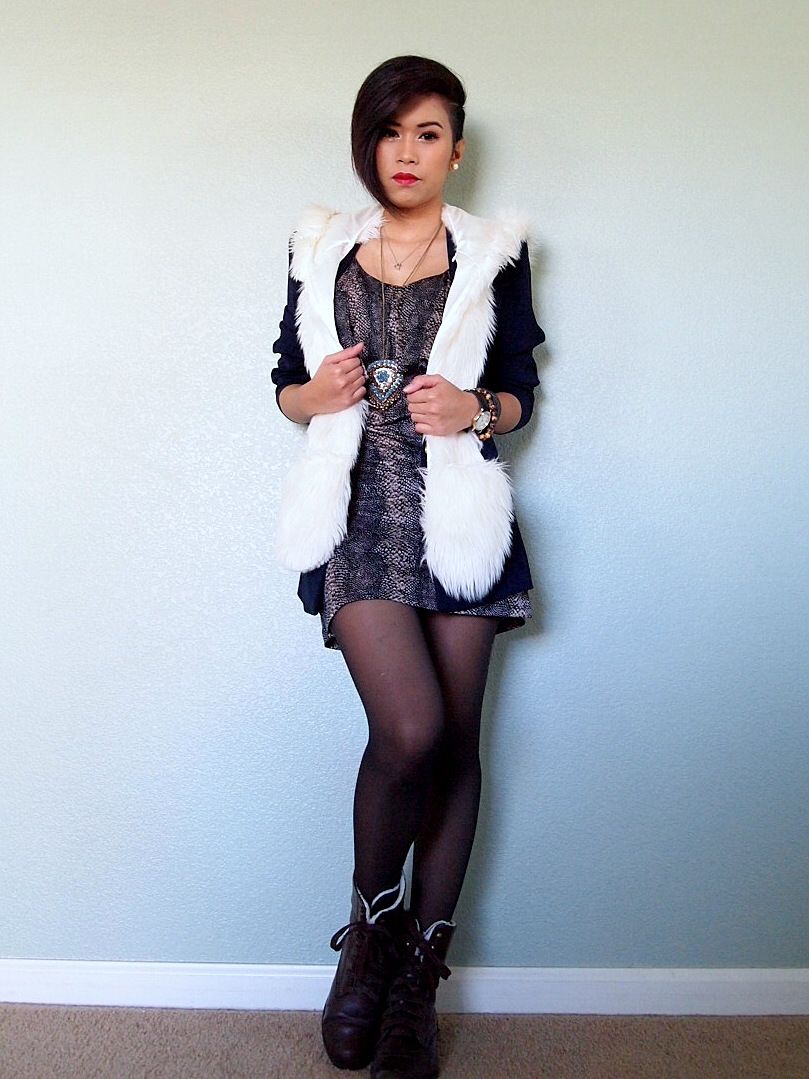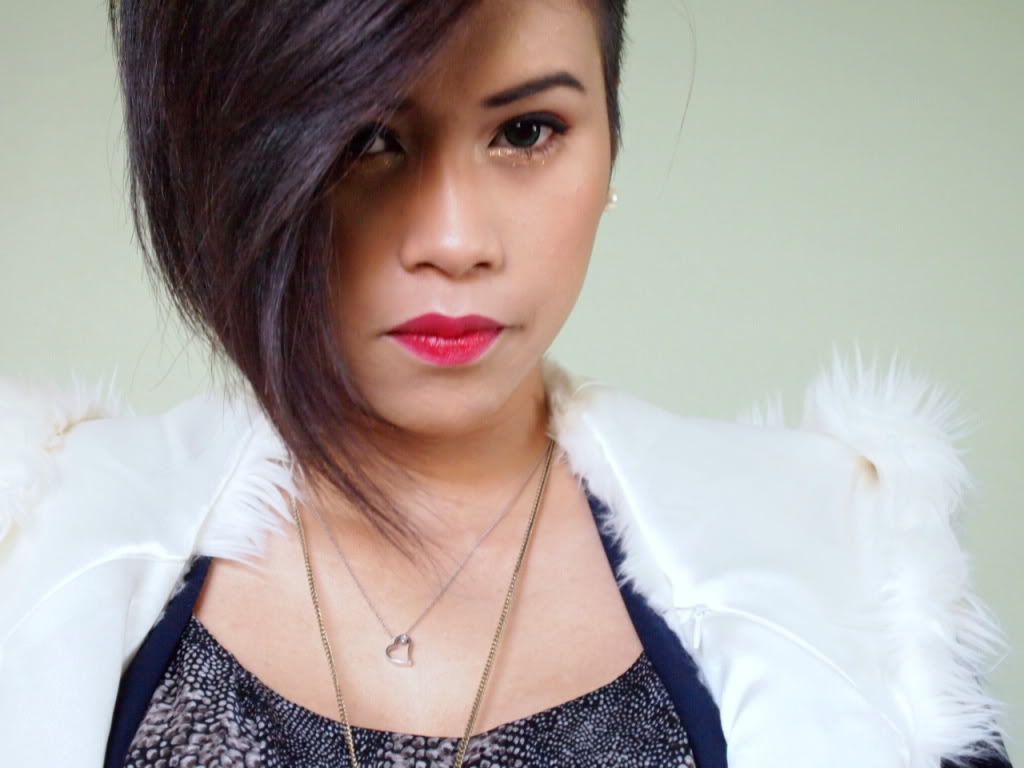 Also, here's a holiday event window that me and my Visual Merchandising team worked on. What do you guys think? We used paper ornaments and mounted them on foam boards to create dimension.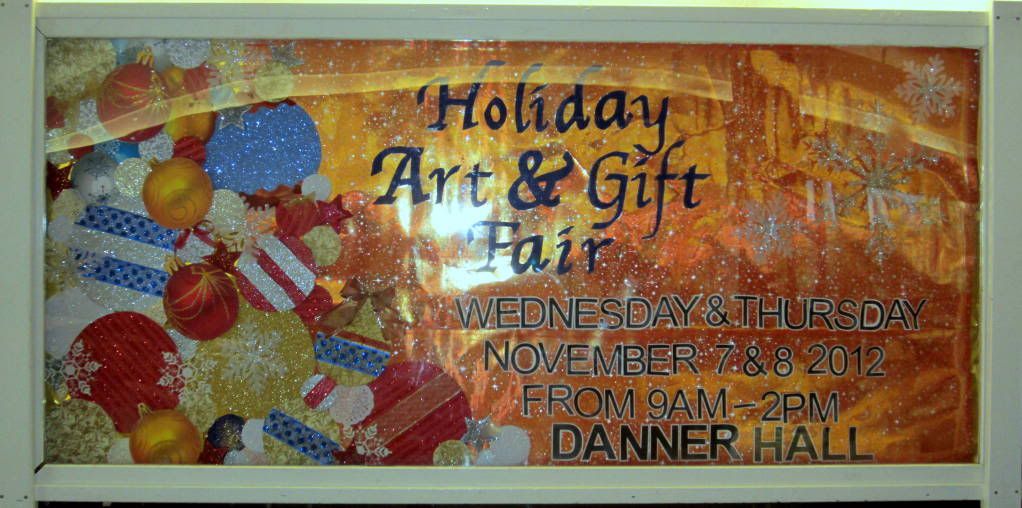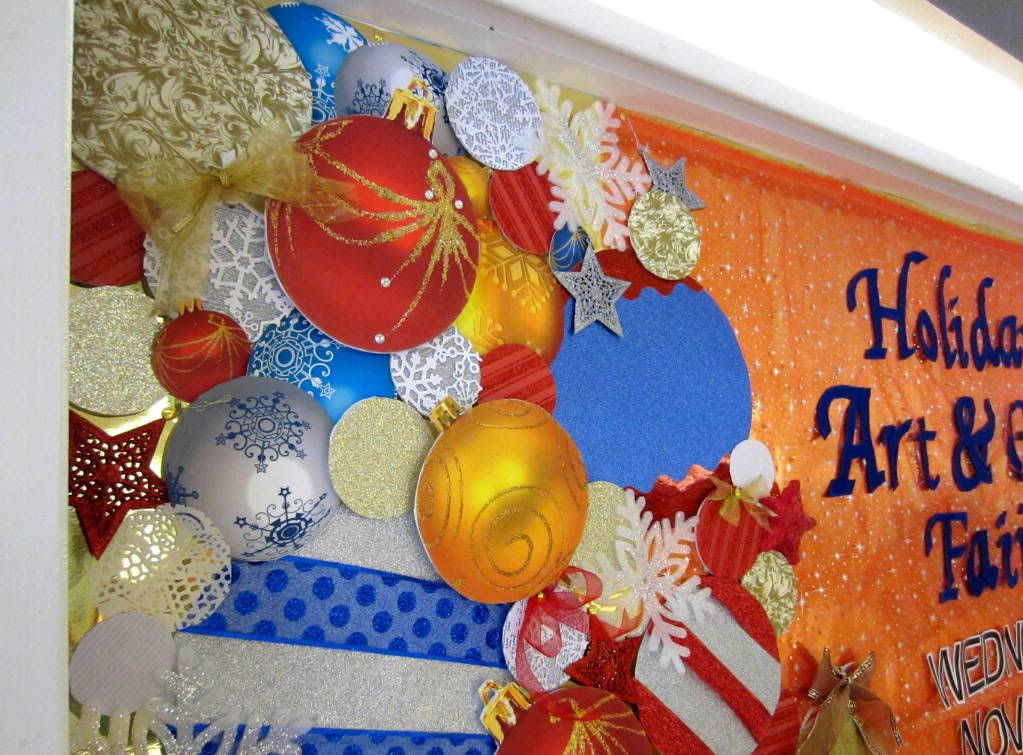 (L-R: Me, Natasha, Teneka, Lauren & Kameron --missing Elyse)