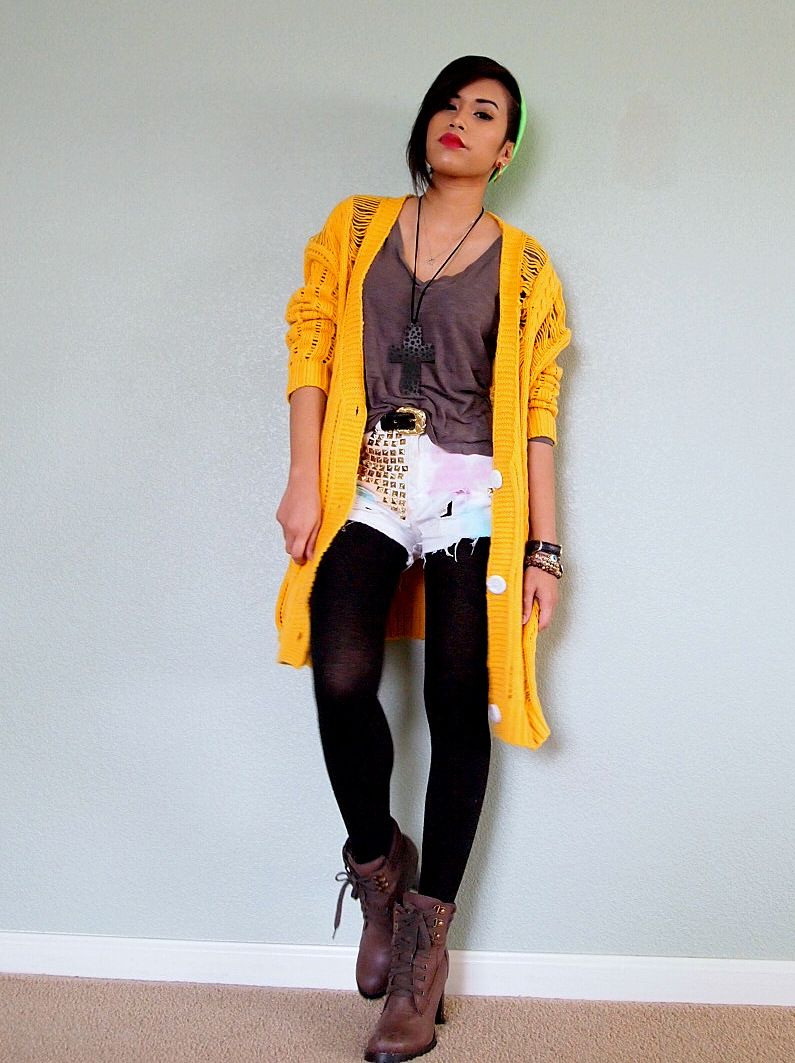 Distressed knit cardigan c/o

OASAP

I Slouch V-neck tee- F21 I Studded tie dye short c/o La Petite Marmoset I
Neon green beanie- eBay I Huge cheetah print cross necklace- AMI Clubwear I Combat boots- Ross I Belt- thrifted I
Knit tights- P2000 I Watch- eBay I Evil eye bracelet- Romwe.com I Juicy Couture friendship bracelet I Veev beads I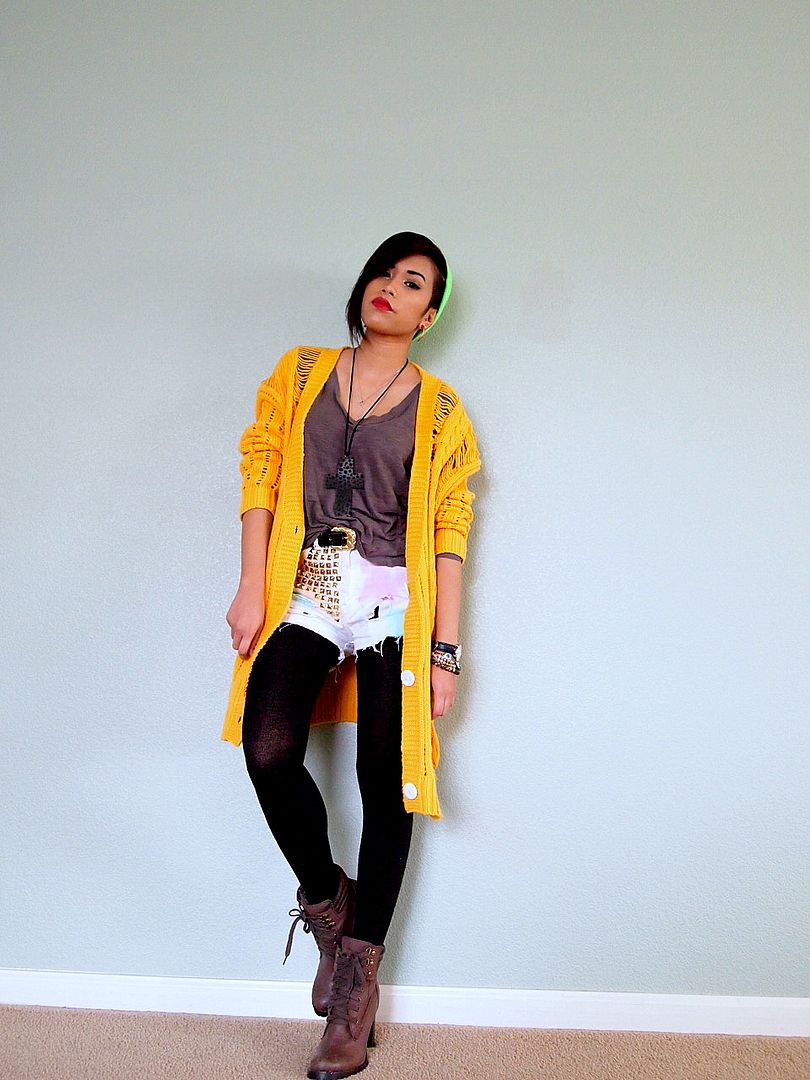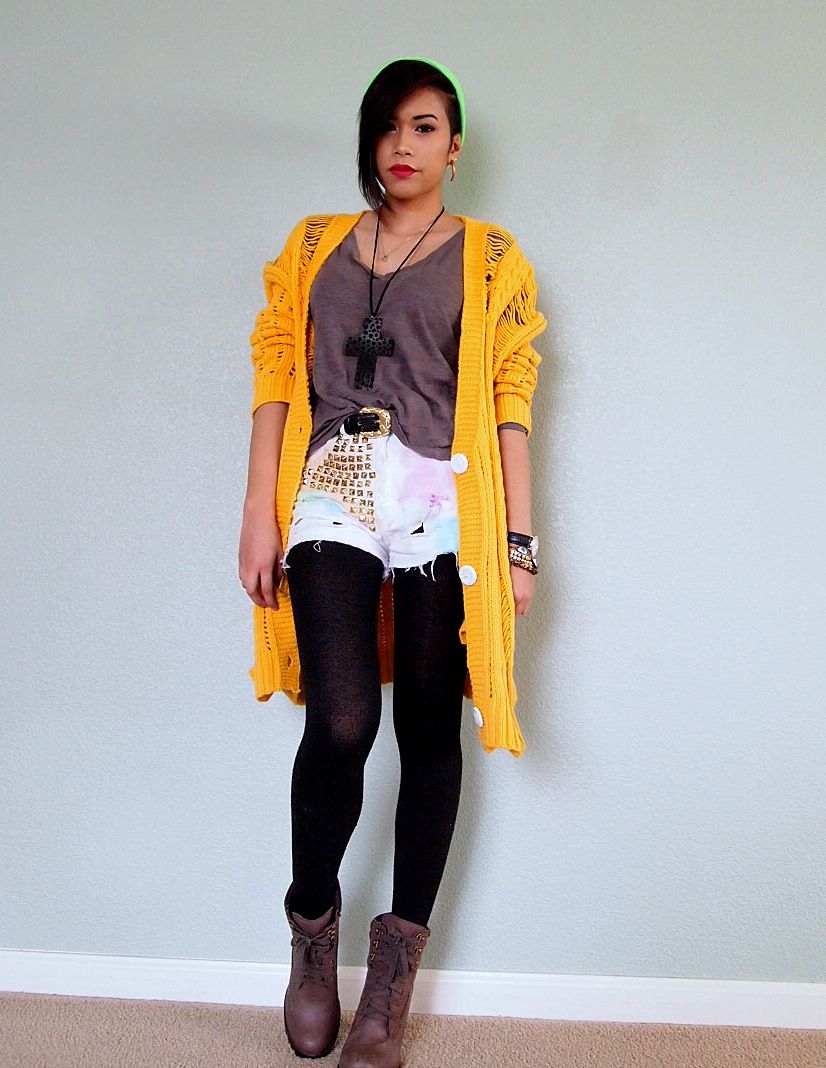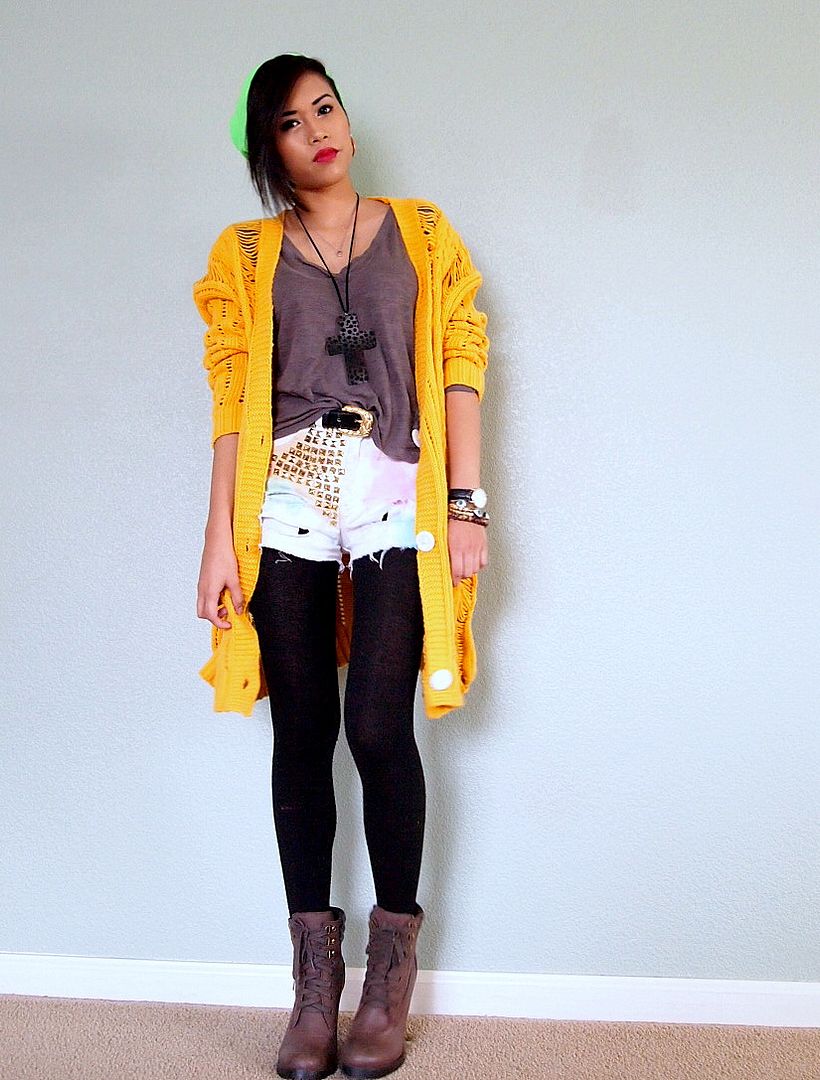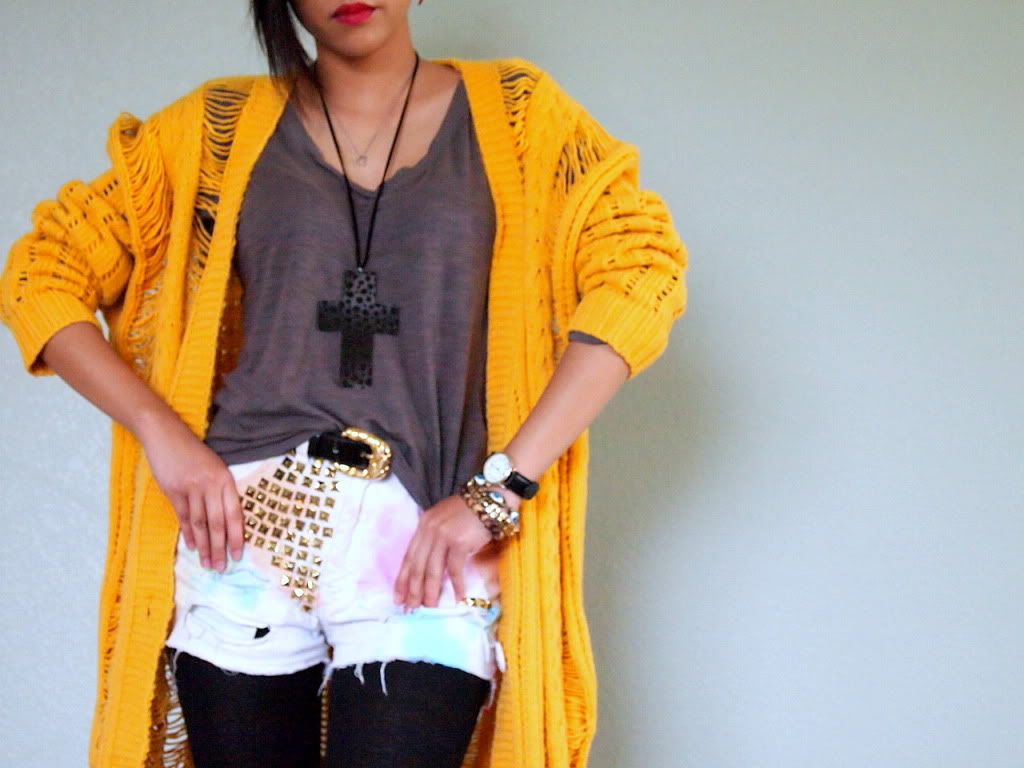 Today's weather was probably the biggest sign that the autumn season has begun...finally! It was around low 50's today and it was not only gloomy but also rainy. I mean, don't get me wrong, I do love and enjoy the rain, just as long as I'm indoors and I'm not the one getting soaked. However, in today's case, it was the exact opposite because I was not only outdoors, but I was getting wet as well =/ However, with that aside, today's outfit is incredibly comfy, grungy and colorful.
I've been loving mixing and matching colors for a long time now since I'm not a black and white type of girl. So, in this ensemble, I decided to pair my gargantuan of a cardigan with my neon green beanie. Knits on knits are perfect for this cold weather!!! I'm also wearing my favorite studded shorts but of course, I'm wearing knit tights to give me that extra warmth.
Overall, I must say, this has to be one of my favorite outfits. ---I don't know why but lately I've been into beanies, maybe because it matches with the style of my hair or what? But yeah, I digress! Today's look, is not only super warm but you can say it's also pretty on point with last seasons trends. LMAO!