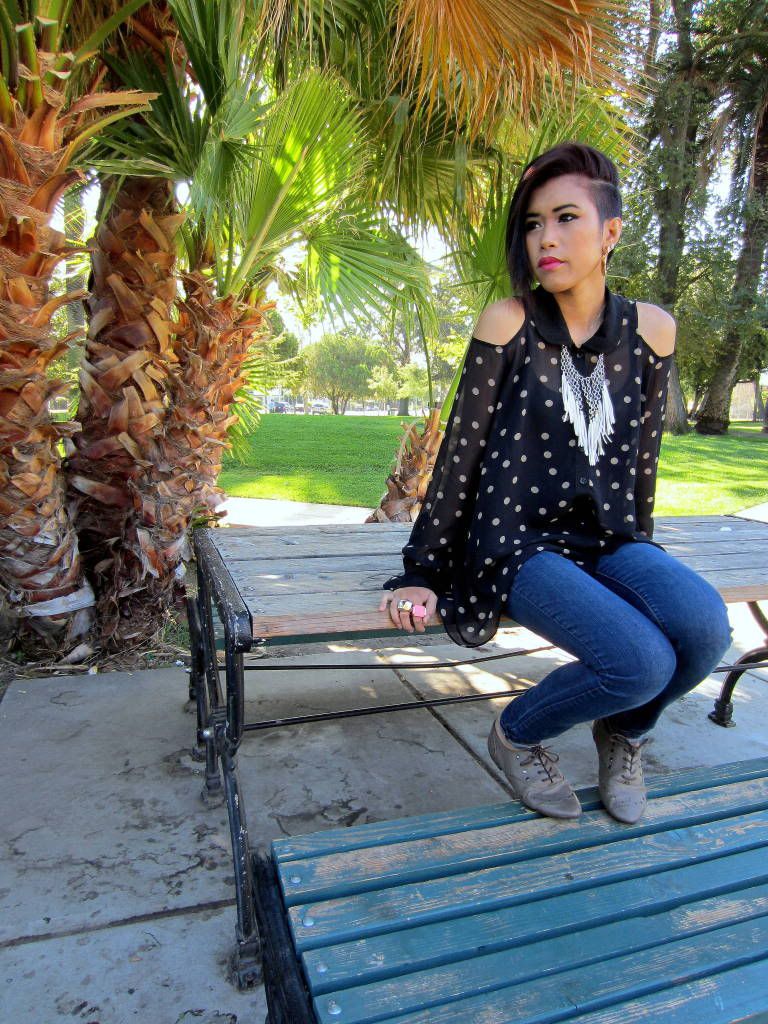 Cold shoulder polka dot sheer top- Ross I Dark wash skinnies- Ross I Gray oxford flats- TJMaxx I
Yoko fringe bib necklace (white) c/o Indie People I Pink "goddess" ring c/o Lotus Mendes I Belt buckle ring c/o

OASAP

I
Gold irregular boulder ring, Chevron stackable rings- Forever 21 I Wing faux gauge earrings c/o

OASAP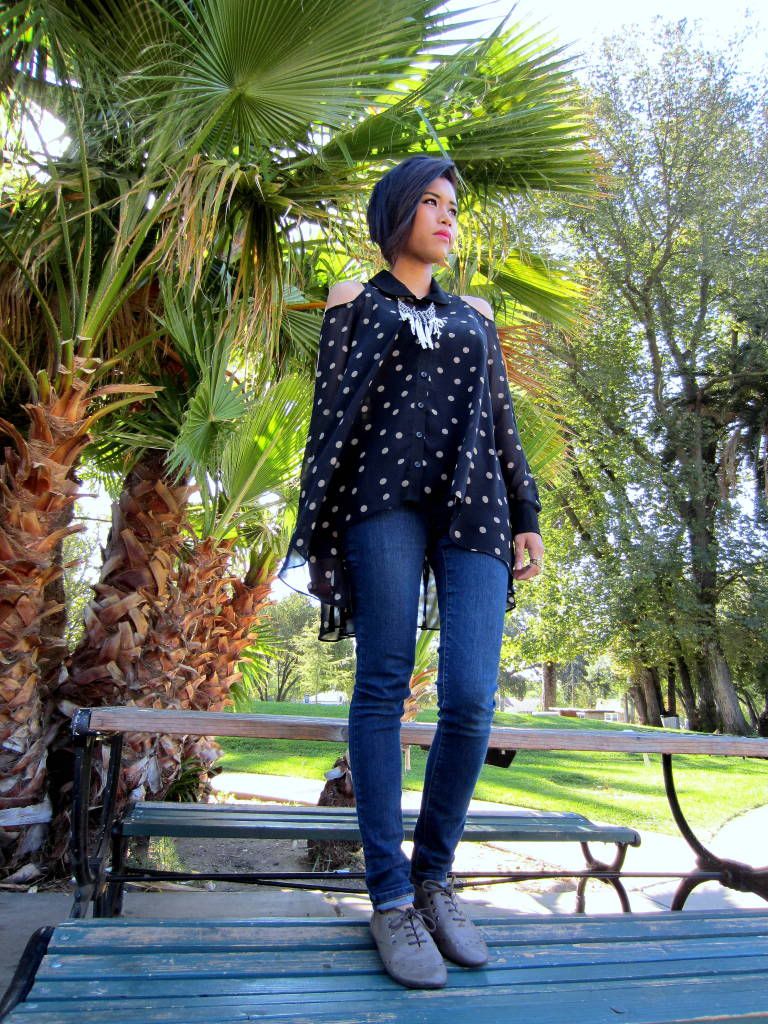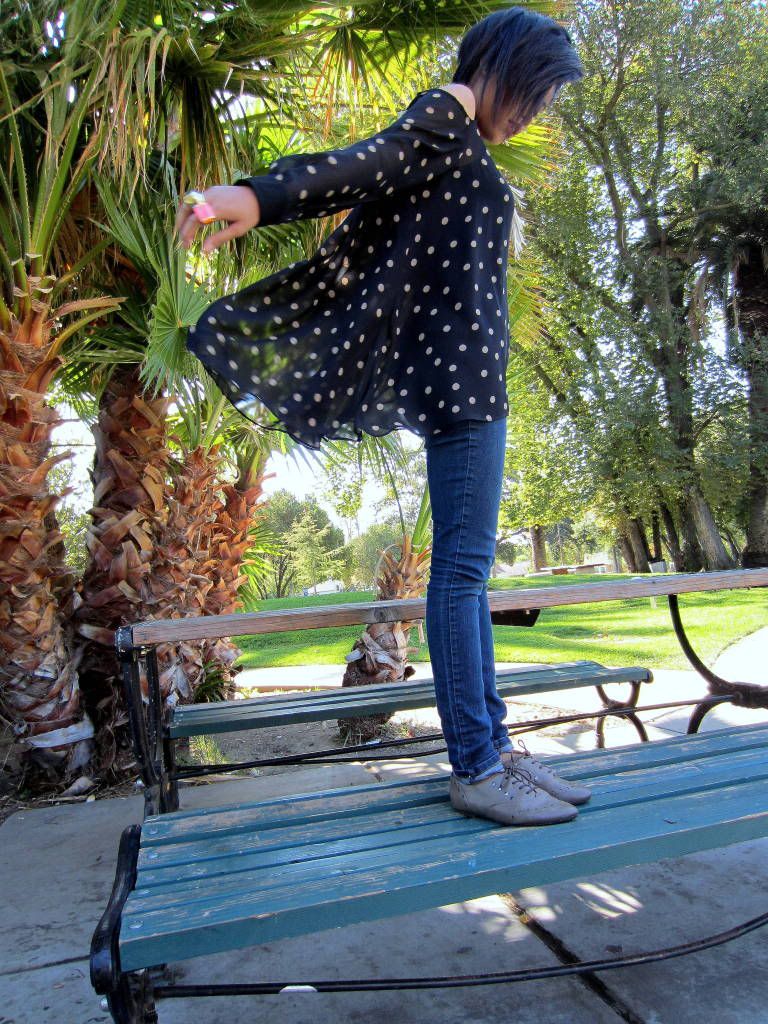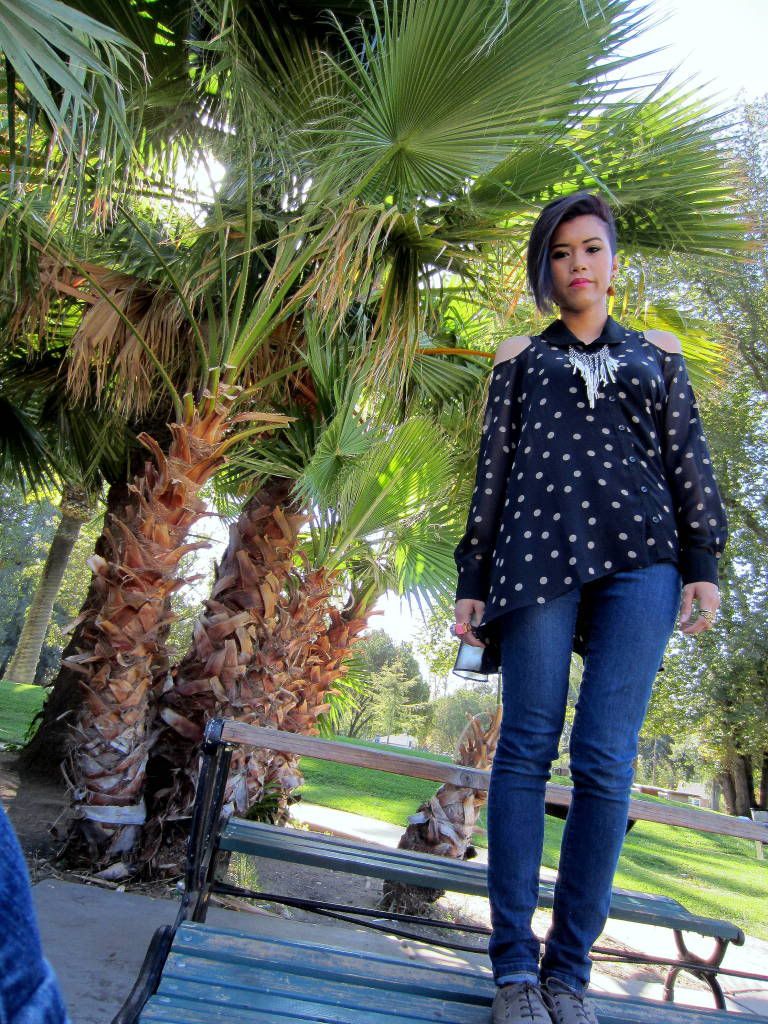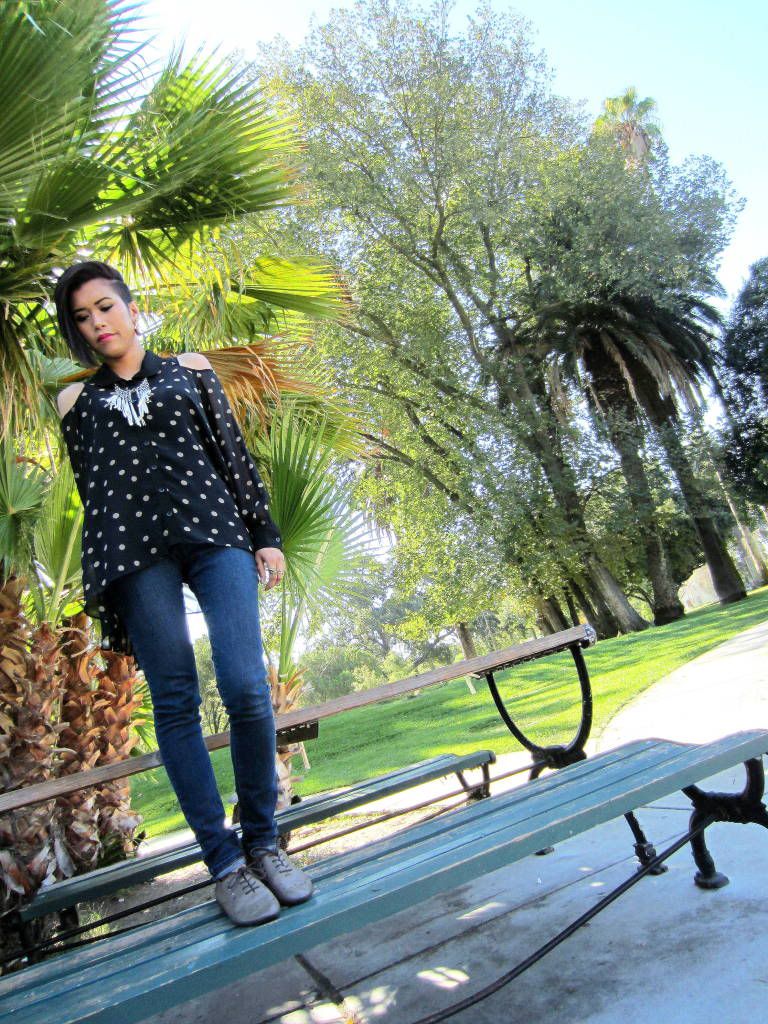 FASHION FOCUS: THE COLD SHOULDER
n. Informal. Deliberate coldness or disregard; a slight or a snub: "She received the cold shoulder from the other club members"
This past Spring/ Summer season we were introduced to the ever growing popularity of the "cold shoulder." Whether it'd be on tops or dresses, it is surely to make a statement and expose what I claim to be one of the sexiest parts of a woman's body.....the shoulders.
With no particular pun intended, the "cold shoulder" trend has got nothing to do with disregarding people or being "cold" to others for that matter. The name simply derives from the simple fact that the shoulders are exposed through the cut out of the garment, which then makes perfect sense because when one part of the body is exposed and not covered, of course it tends to be "colder" than the rest of the body parts.
In this outfit, I am wearing this flowy sheer polka dot cold shoulder top that also features a peter pan collar. I paired this top with a simple yet classic dark wash denim with gray oxford flats and a subtle pop of accessory though my leather fringe bib necklace. It is a simple outfit that basically speaks for itself! It's not only casual but it's also loads of comfy!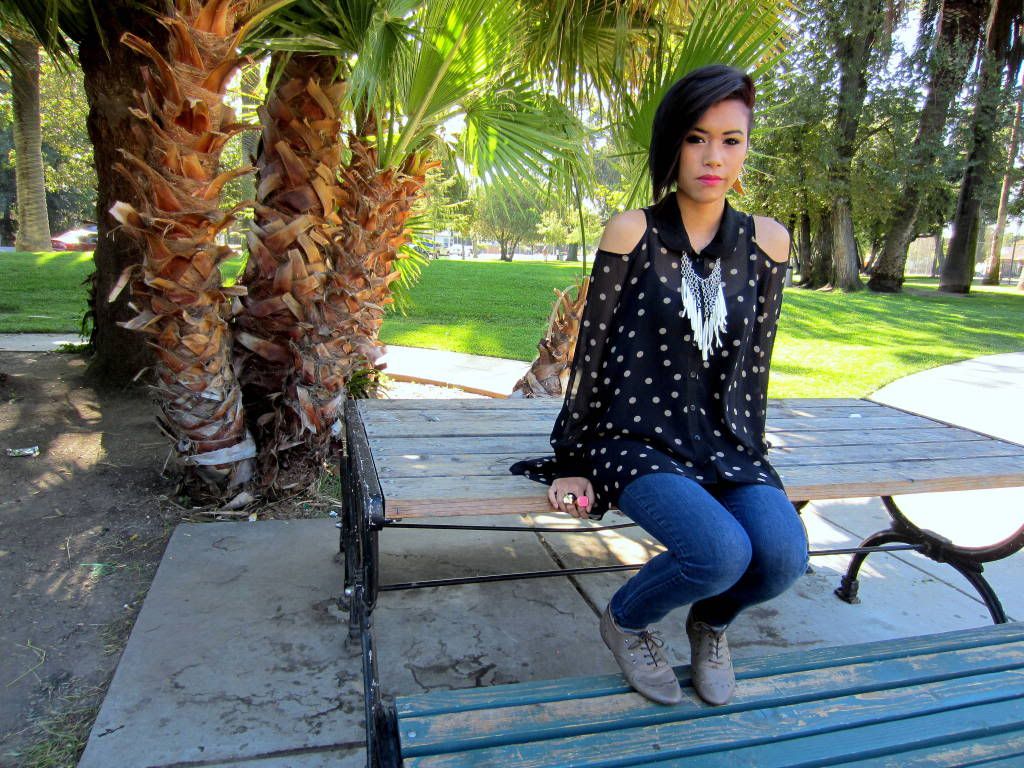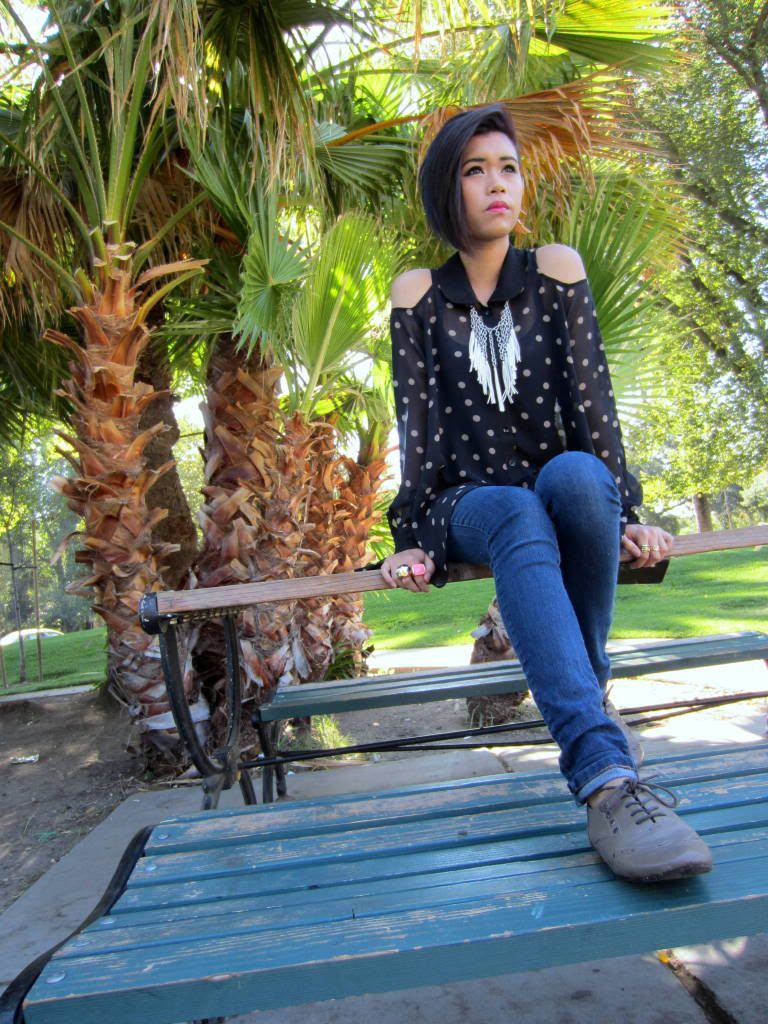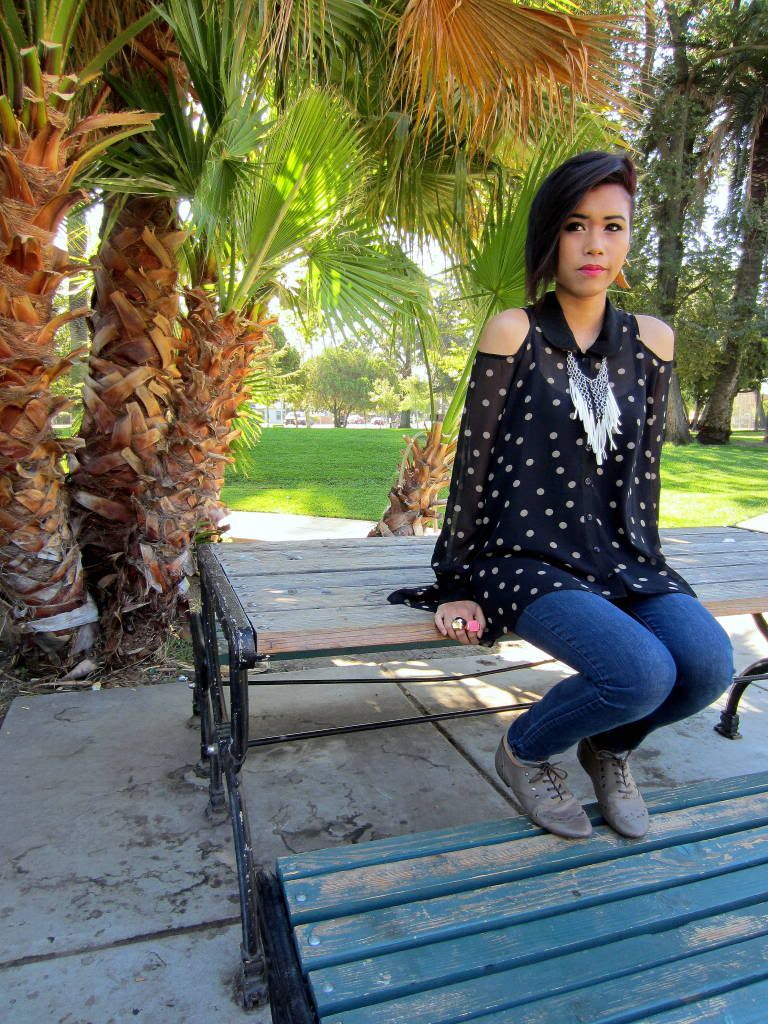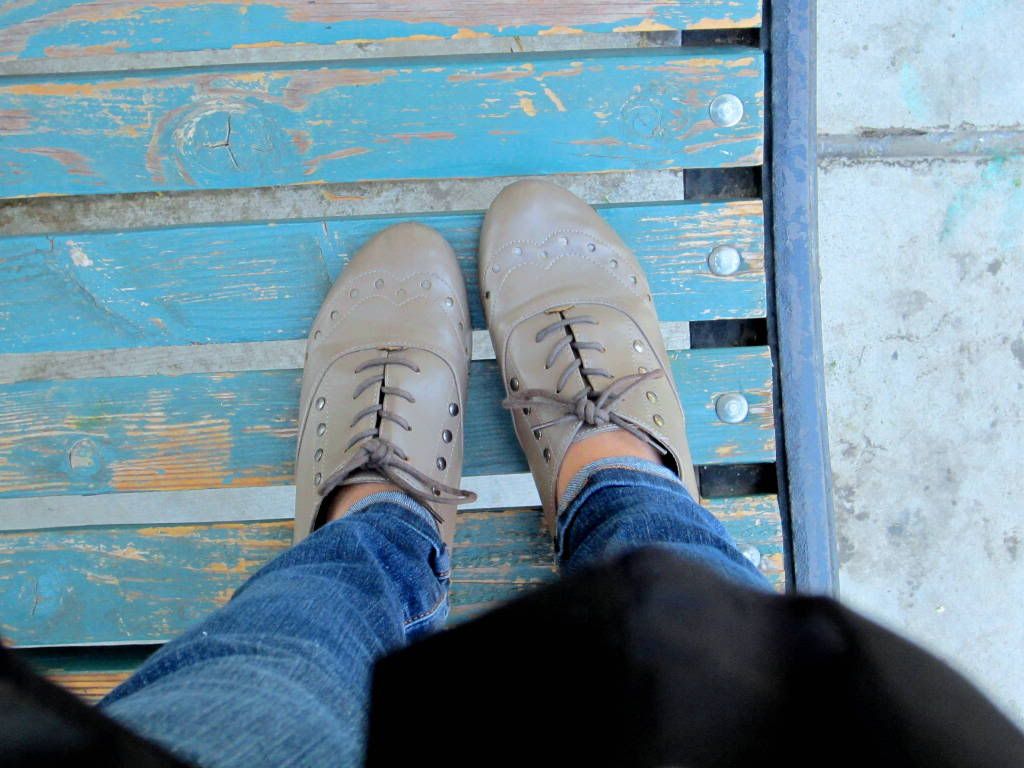 photos taken by: dianne sison