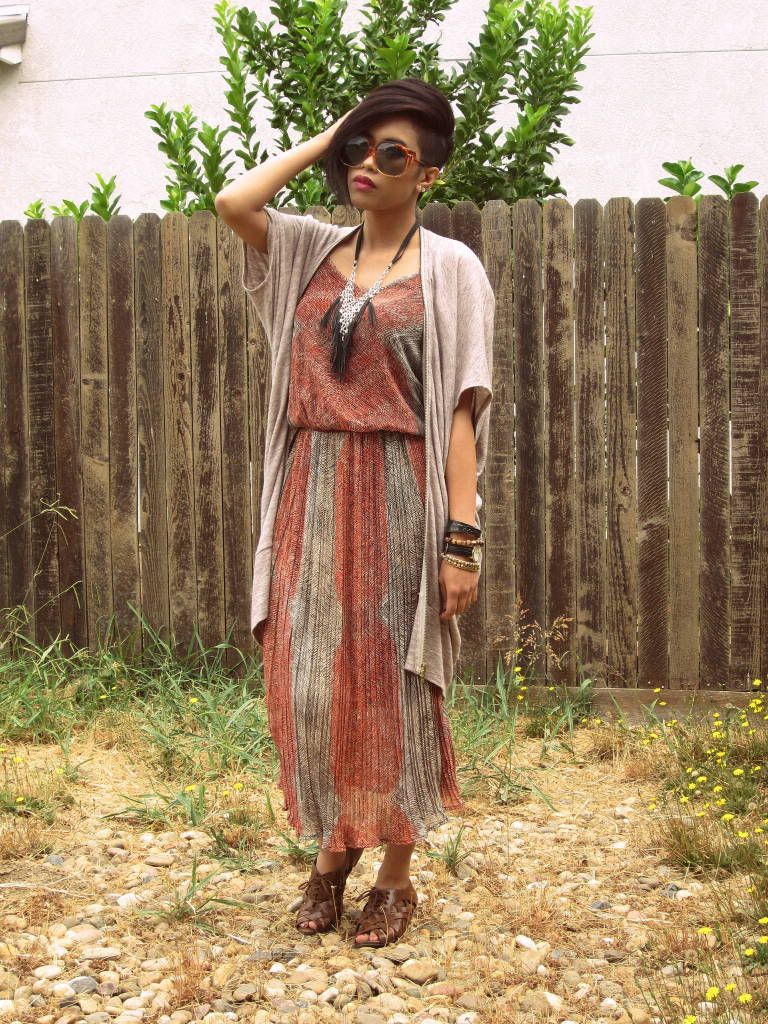 Lucca Couture Orange Burst Midi Dress
c/o
Shoppalu.com

I Aryn K. slouch dress I Open toe oxford sandals- Ross I Sunglasses- Giant Vintage I
Yoko (black) necklace c/o

Indie People

I Morse code bracelet- Antoinette Lee Designs I Gold friendship bracelet- Juicy Couture I
Black watch- Ebay I Beads- Veev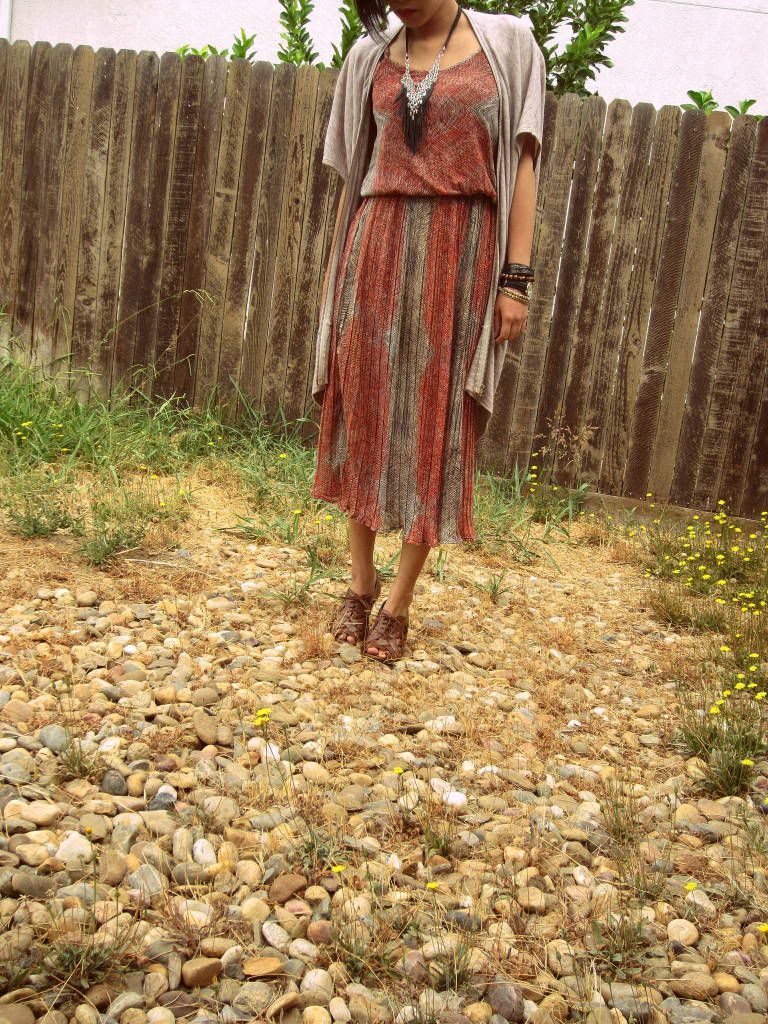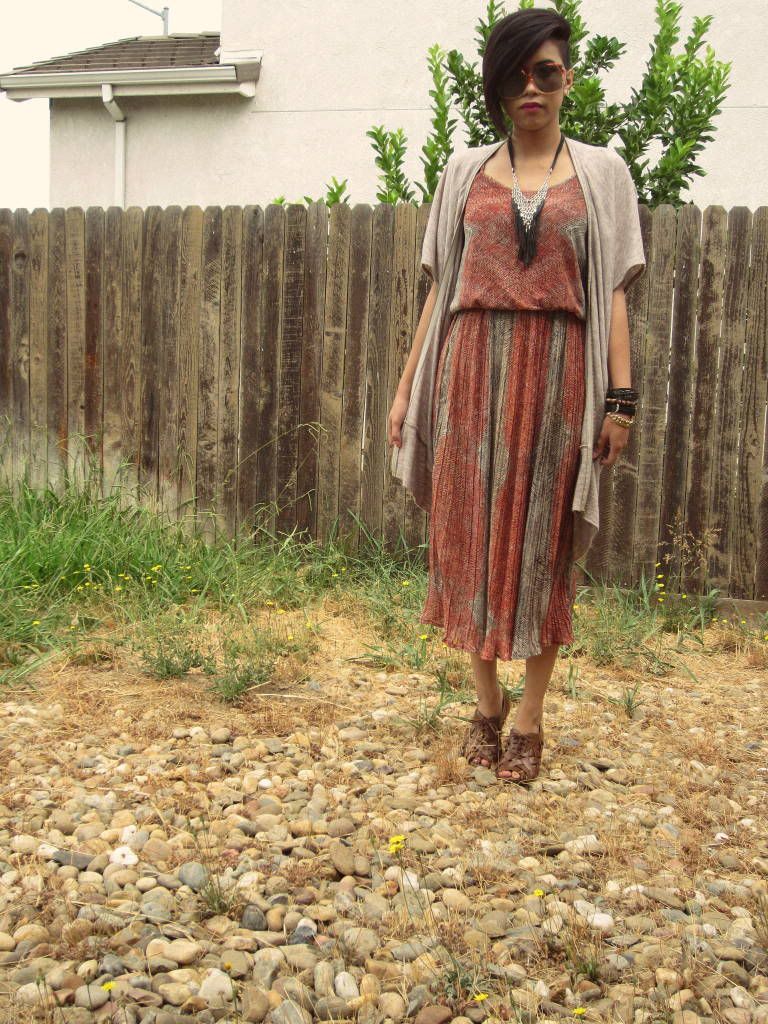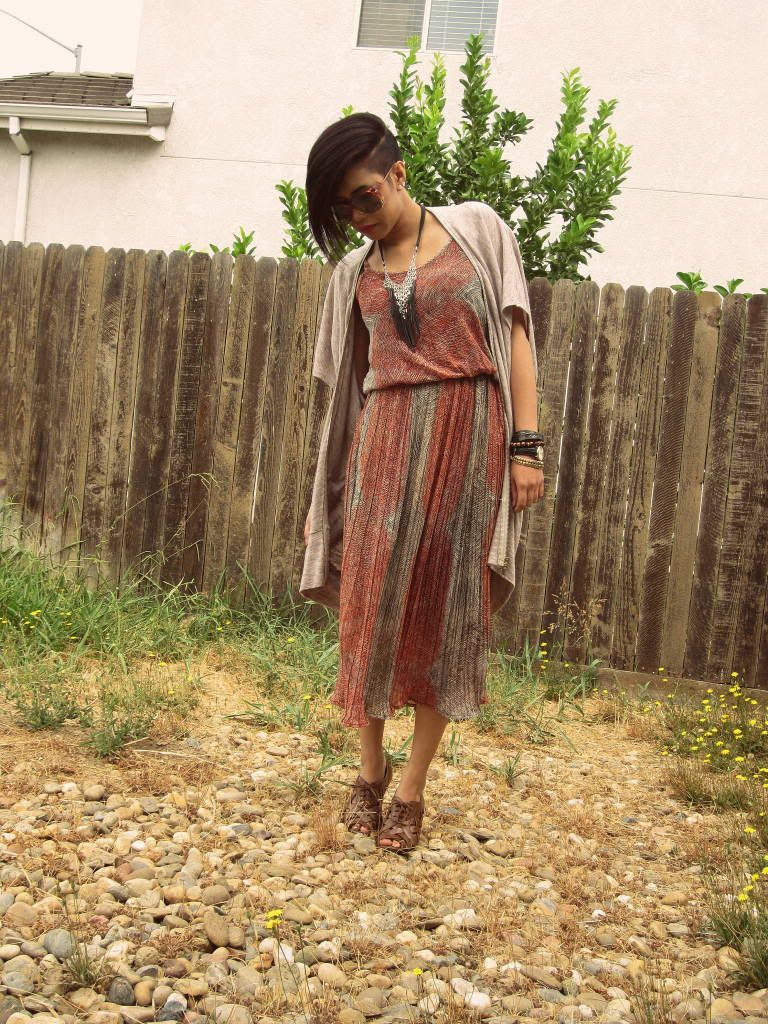 FASHION FOCUS: FRINGE
We might say that the fringe/ tassel adornment trend bus has now been long gone. But, as expected, I never follow any of those what's in and what's out type of deal when it comes to fashion. I simply wear whatever trend at any given time, but of course it all depends on my mood and the outfit, but I digress. In my honest opinion, fringes will always have this boho-chic meets western cow gal feel to it, which carries the entire look in a simplistic way without having to over accessorize.
In this outfit, I paired my

Yoko leather fringe bib necklace in black

with a somewhat monochromatic midi dress, a slouch cardigan and some open toe oxford sandals. Giving off an overall boho, vintage-y yet casual ensemble that looks like you didn't really give much thought to the look but somehow tried type of thing. --For short, this is my "lazy don't want to go to class but have to outfit" I mean, why wear just sweat pants when you could still be fashionable and comfortable at the same time?
Love the necklace?
Get it

HERE