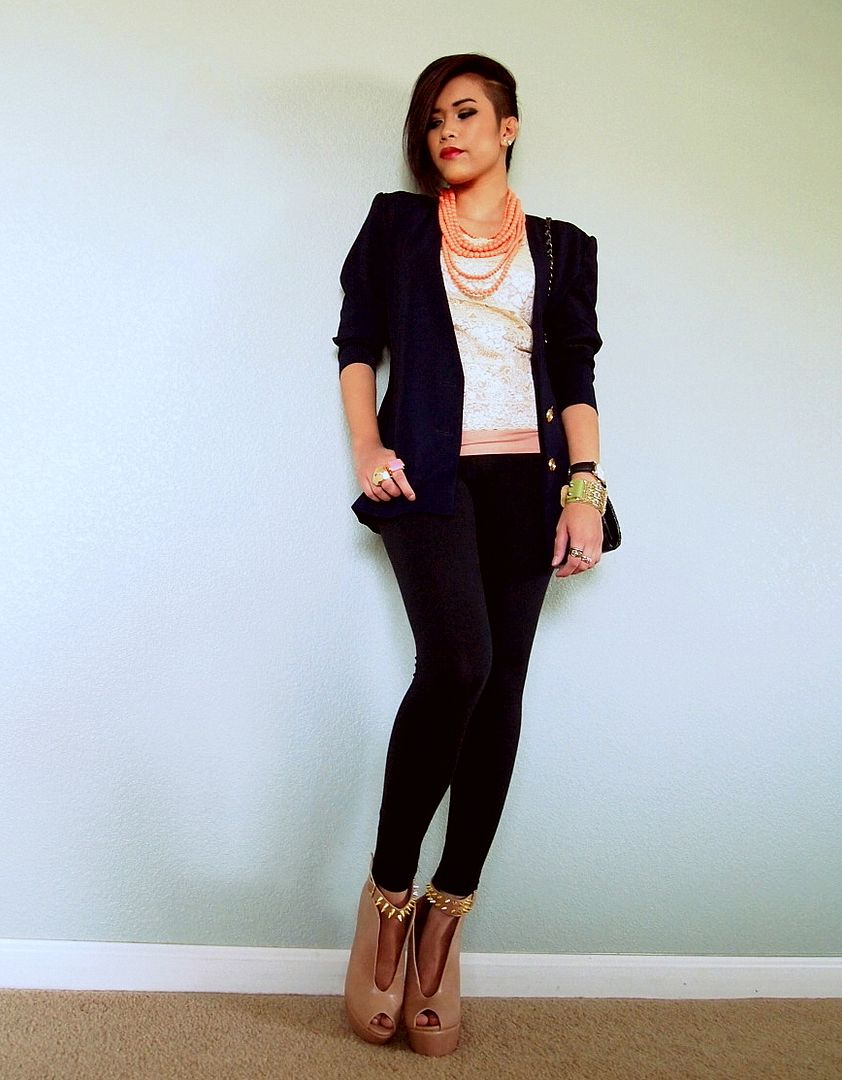 Vintage boyfriend blazer- Mom I Floral lace top- thrifted I Salmon tank- F21 I Black leggings- F21 I Spike wedges- UrbanOG I
Black woven handbag, Green cuff bracelet & Coral waterfall necklace c/o

Joan & Jesula

I Black watch- Ebay I
Pink Goddess ring c/o Lotus Mendes I Gold boulder ring, Chevron stackable rings- F21 I Buckle ring- OASAP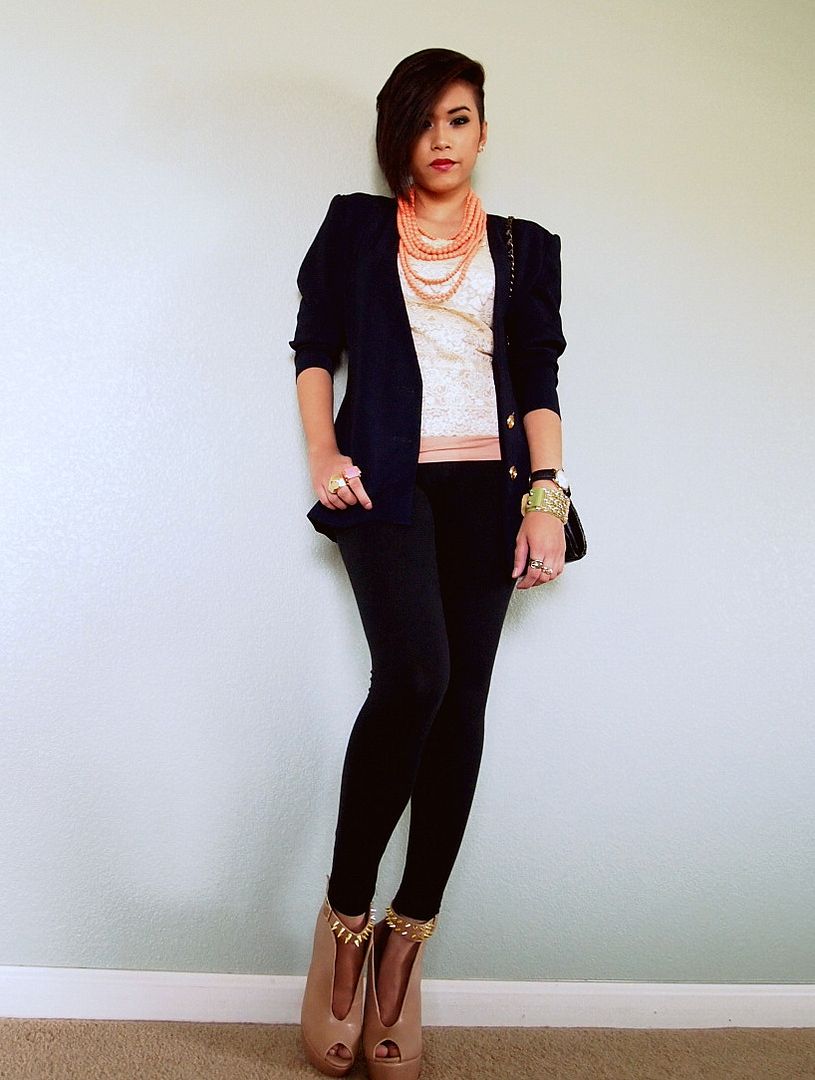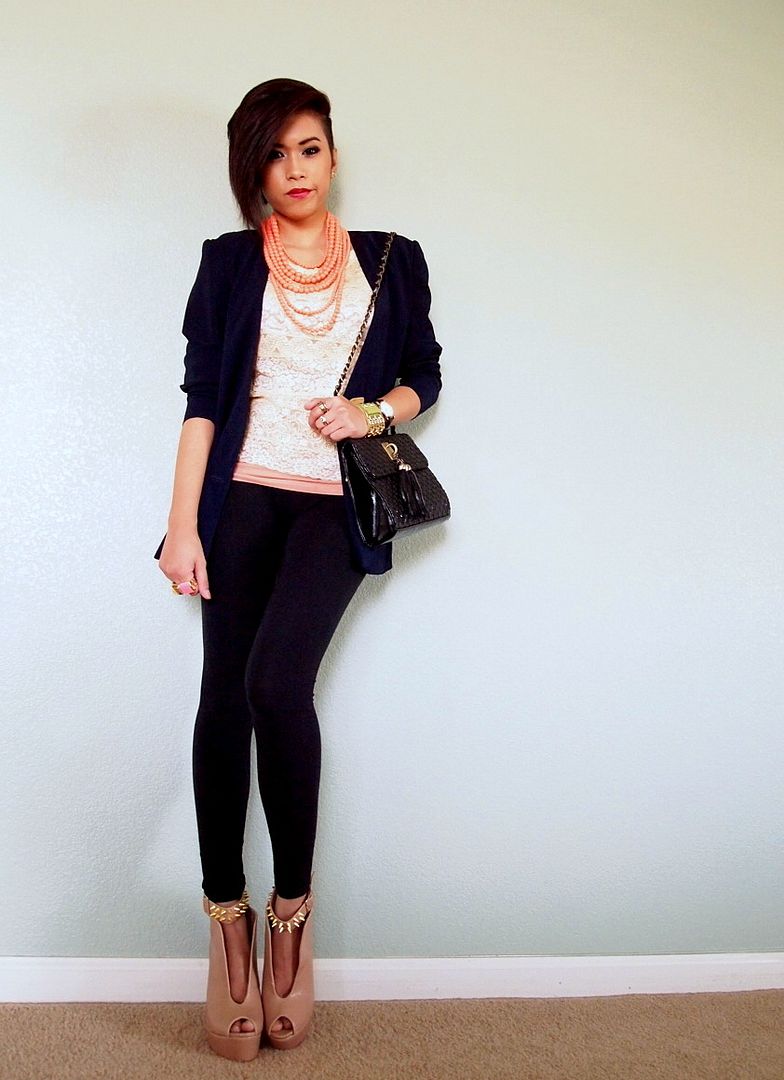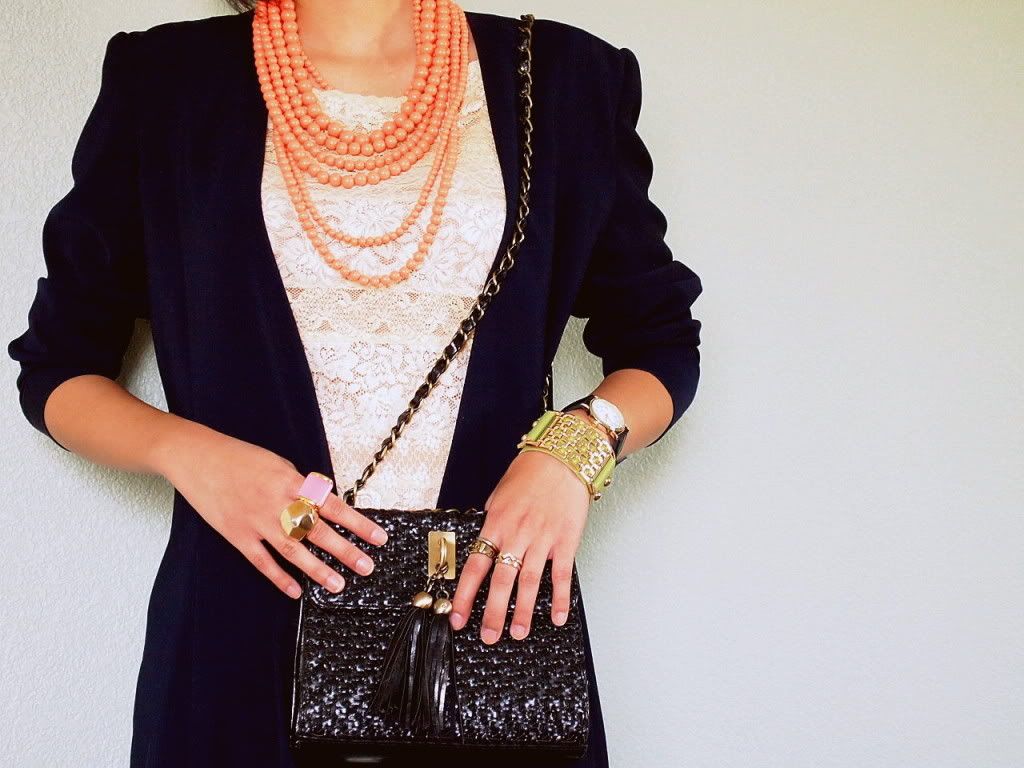 Today's ensemble mainly consists of Joan & Jesula by Lorrain Tayne accessories. I tried wearing more subtle colors to make sure my multi-stand coral necklace stands out. However, with the subtlety of my outfits color palette aside, I decided to boost up the amo, texture wise.
Here you could see my beautiful lace top which contrasts but complements with the woven texture of my purse. Also, along with "darkness" from both my blazer and leggings, it showcases the bright coral necklace a lot more.
Anyway, I really love today's outfit because it looks very modern chic. The blazer adds sophistication while the nude spiked wedges makes it a little edgy and the necklace brings more of a playful side to the entire look.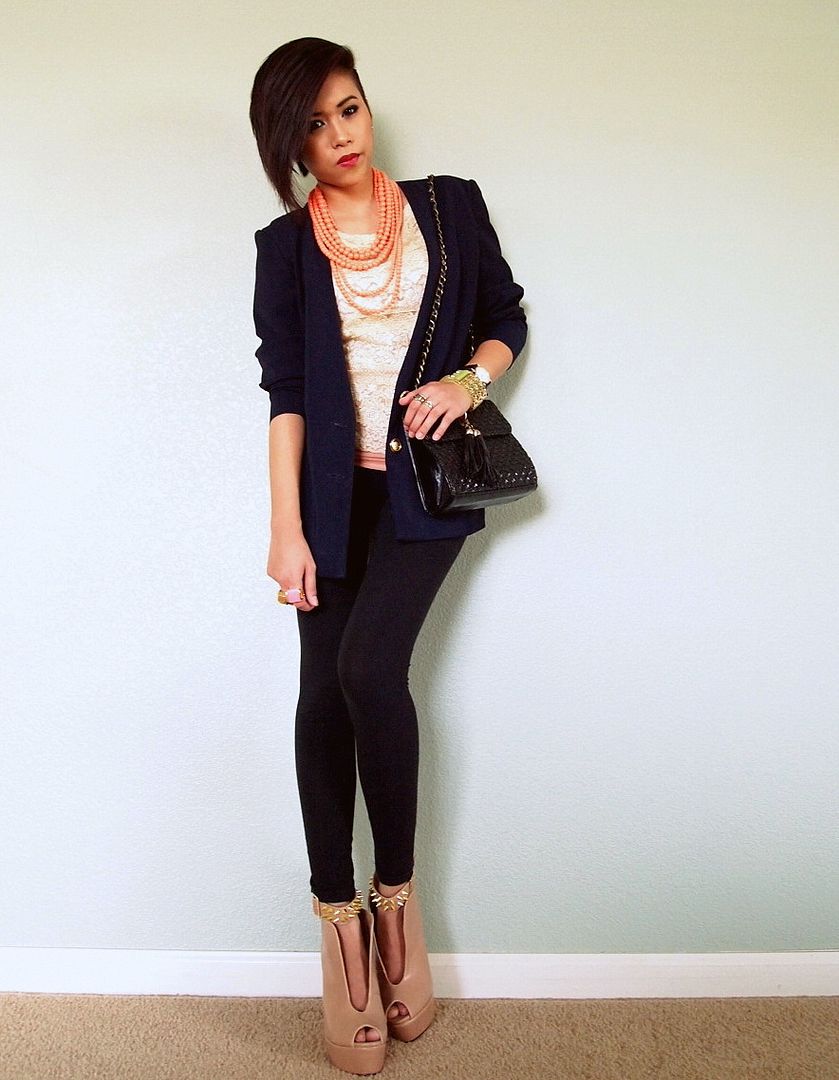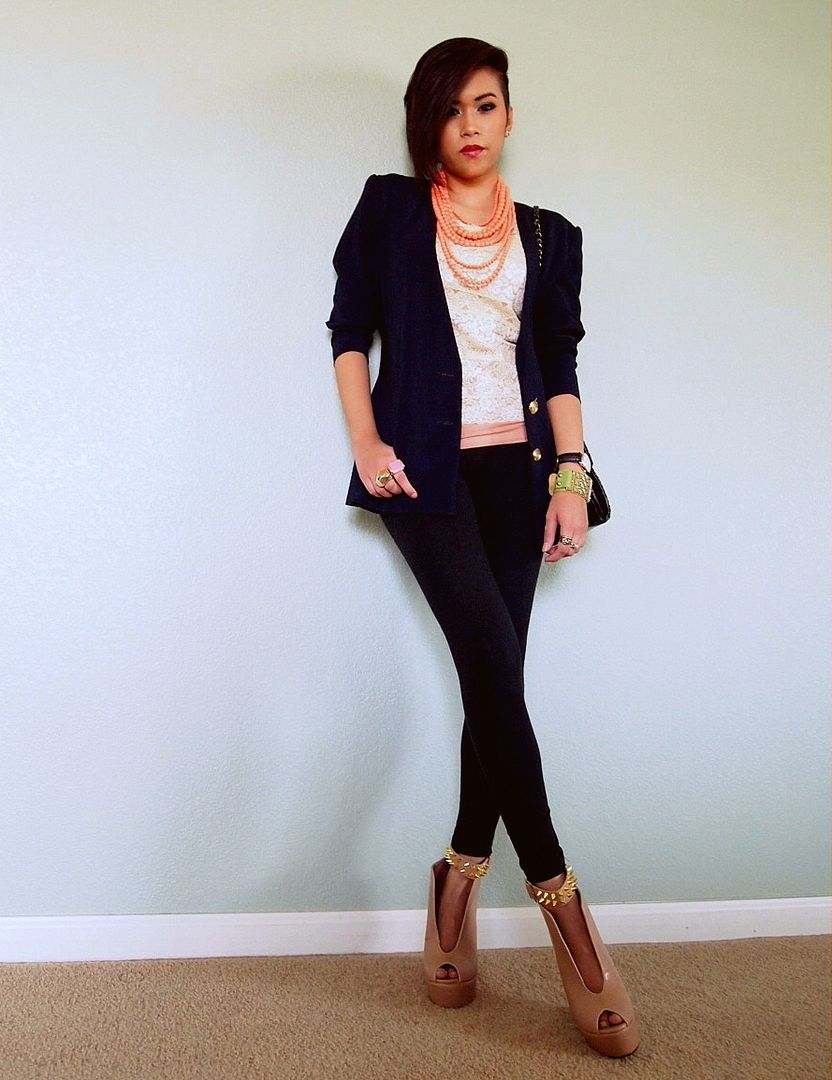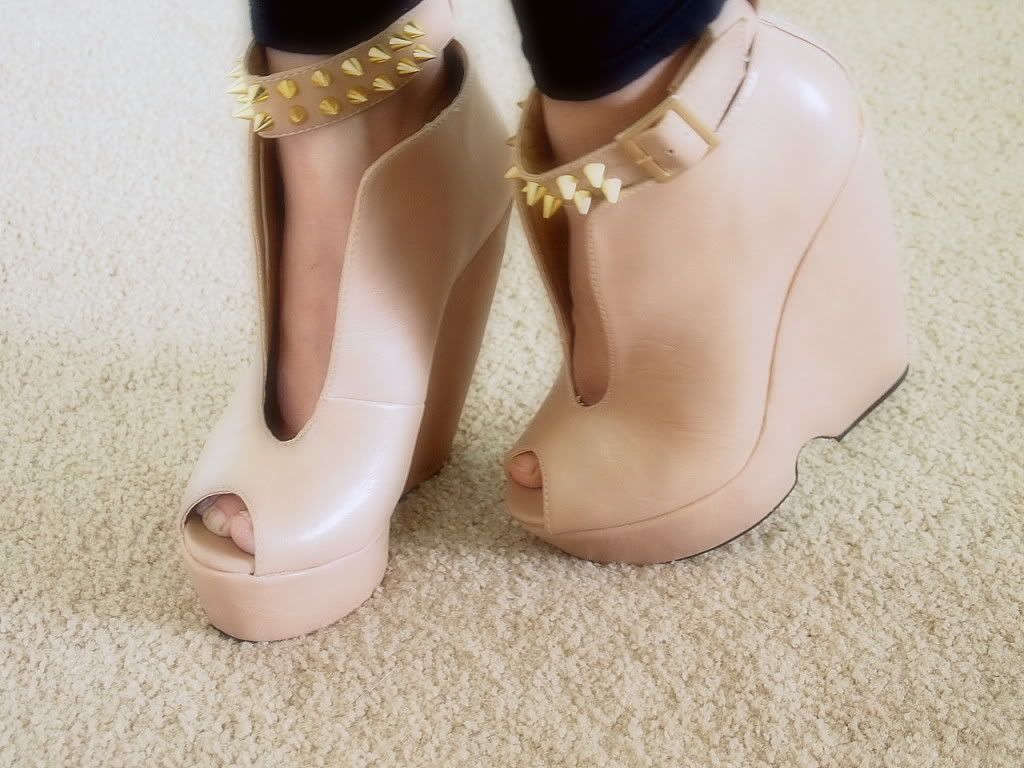 >> GIVEAWAY VIDEO <<