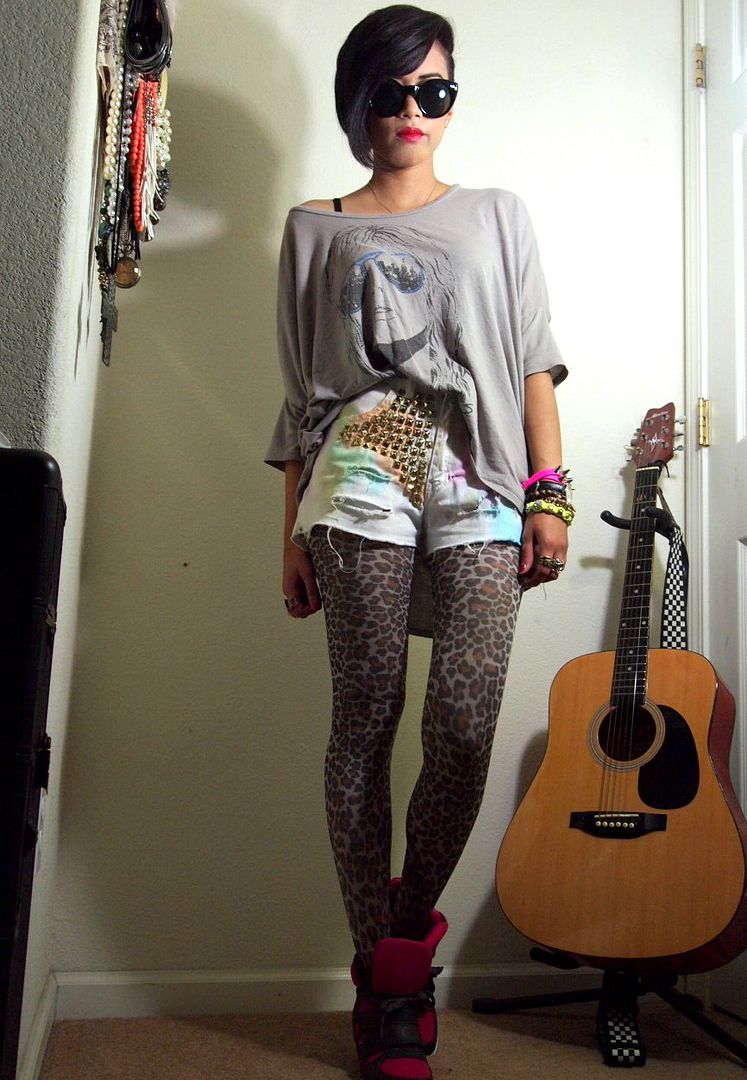 "Bitches" slouch tee c/o KRMA by Nicholas Bowes I Tie dye short c/o

La Petite Marmoset

I Cheetah print tights- F21 I
Fuchsia combo wedge sneakers c/o GoJane I Cateye sunglasses c/o

Giant Vintage

I Yellow bolo cord bracelet- Ettika I
Hot pink spike wrap around bracelet c/o Created by Fortune I Watch- Ebay I Bead bracelet- Veev I Juicy bracelet I
Purple Goddess ring c/o Lotus Mendes I Belt buckle ring c/o OASAP I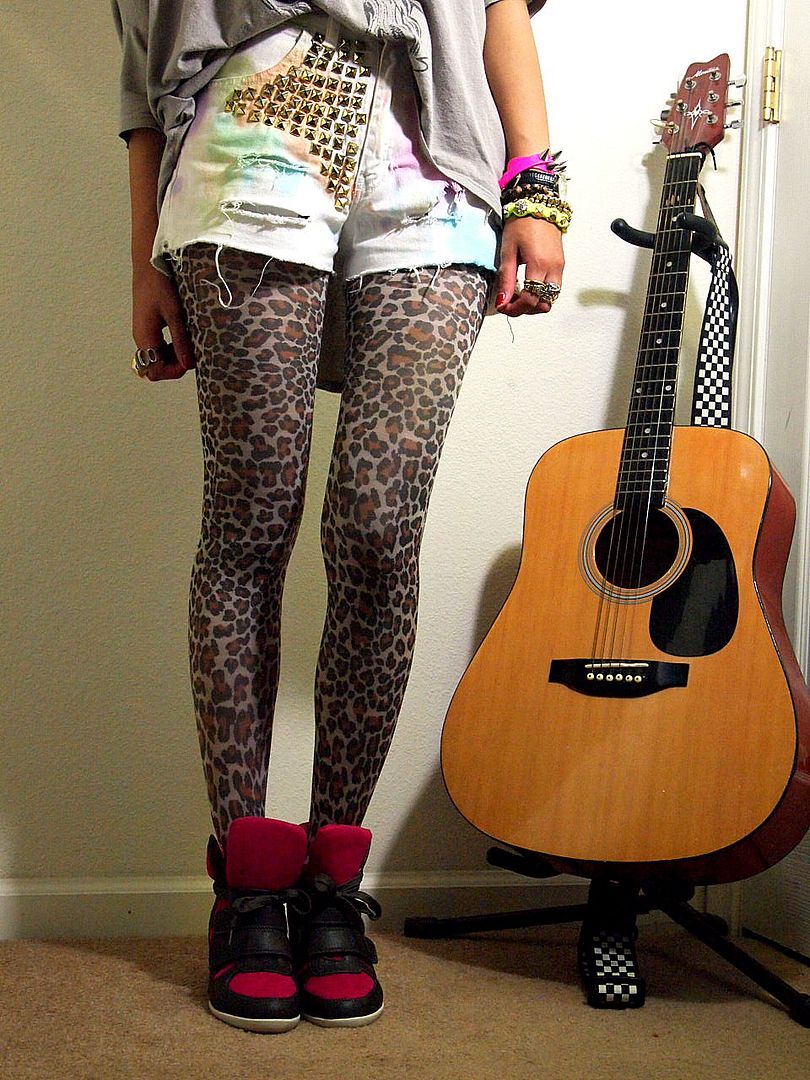 FASHION FOCUS: WEDGE SNEAKERS
The entire fashion world became addicted to this whole wedge sneaker combo this season. Because not only are they extremely comfortable but they are also incredibly stylish. They give you that super casual feel to your look but at the same time, it also gives you that little boost of height, for those of us shorties out there. I love how these can be worn with jeans, mini dresses, even some maxi dresses as well as skirts and short, you name it! These wedge sneakers will totally dress your ensemble down if you feel like you're a little over dressed for such a casual occasion. Nonetheless, I would say that this whole wedge-sneaker trend is a double thumbs up in my fashion book and definitely gets my vote.
LOVE MY SHOES? GET EM HERE!!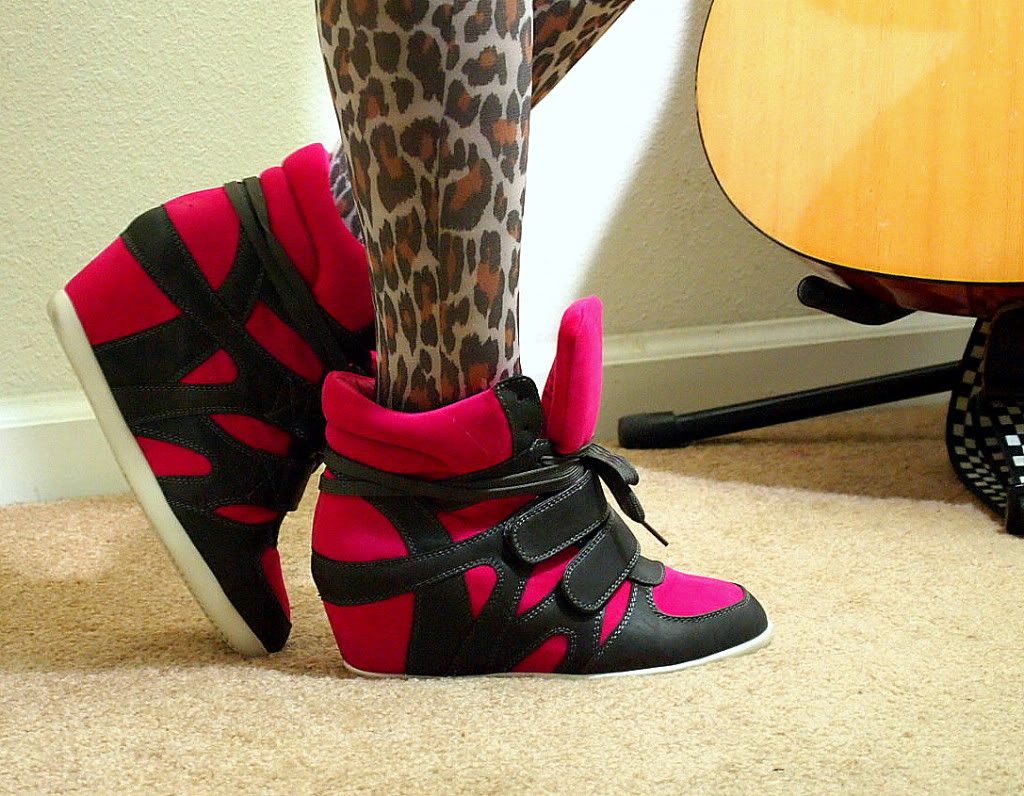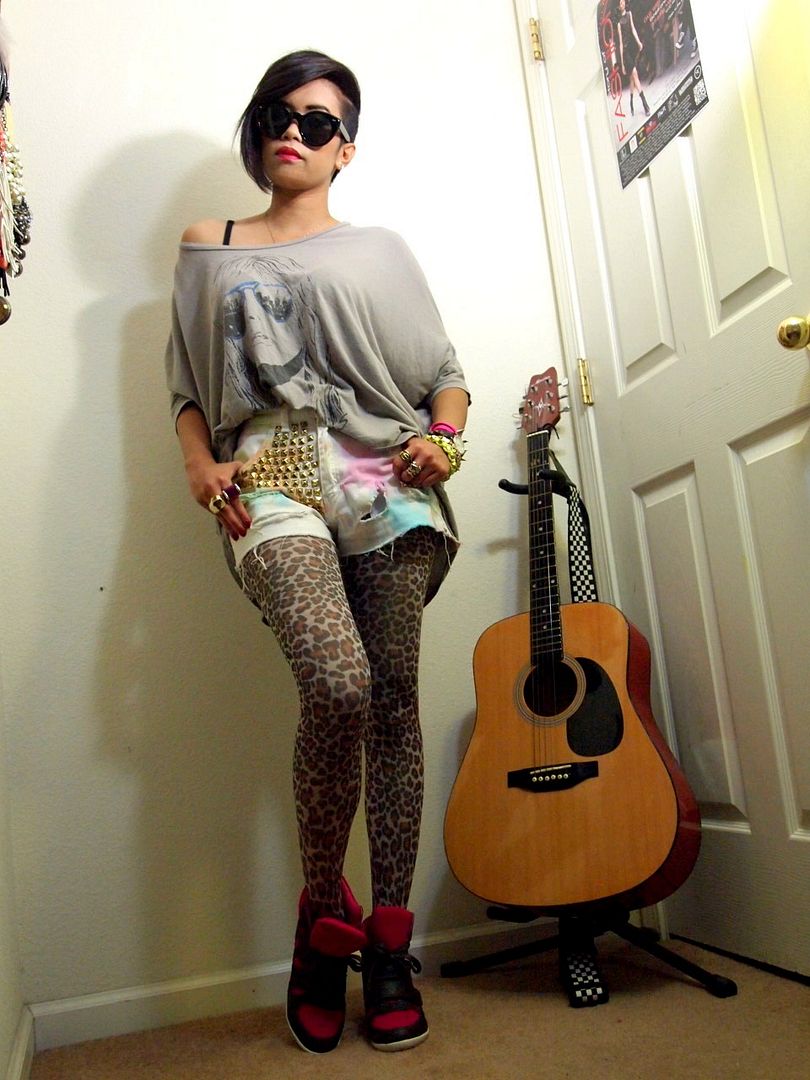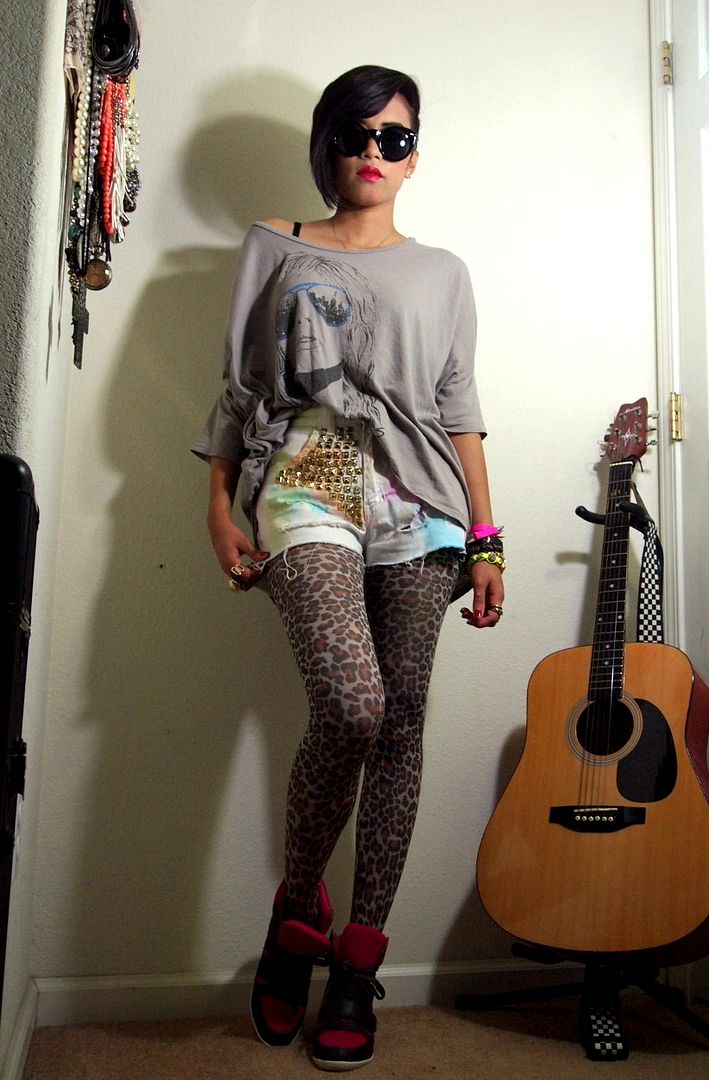 What do you think about this wedge sneaker trend that's going on? Love it? or Hate it?