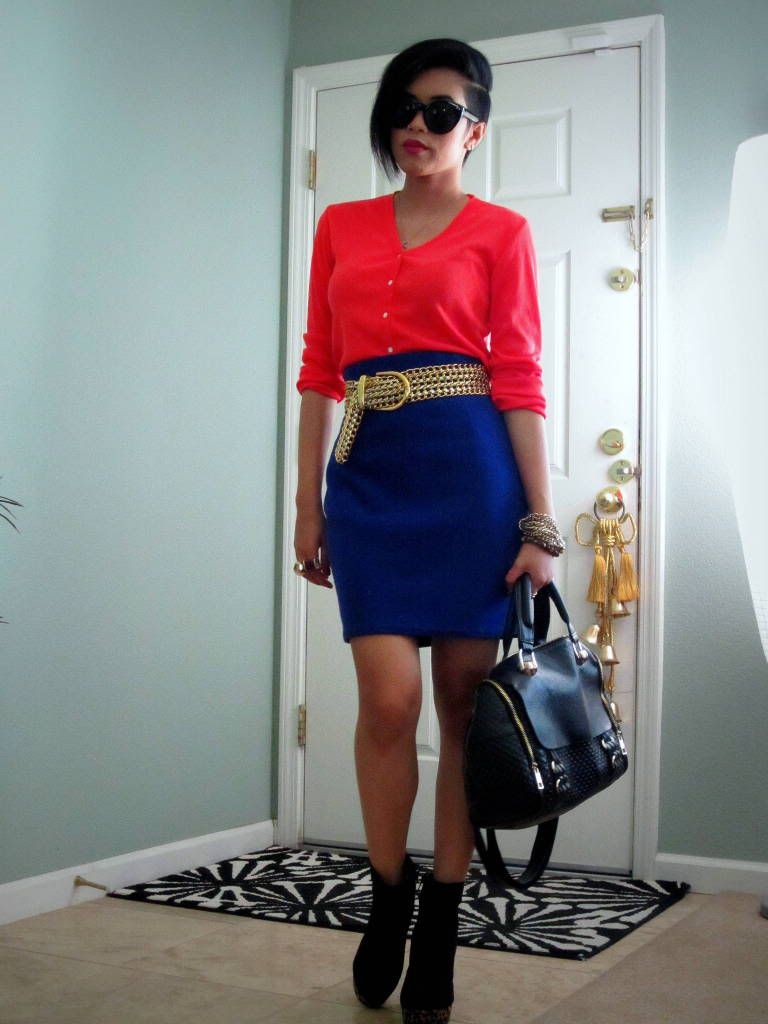 Orange cardigan- thrifted I Cobalt skirt- thrifted I Leopard sole irregular wedges- AMI I Maddox handbag- UUMI I
Chain mail belt- thrifted I Cateye sunglasses- Giant Vintage I Multi-chain bracelet- F21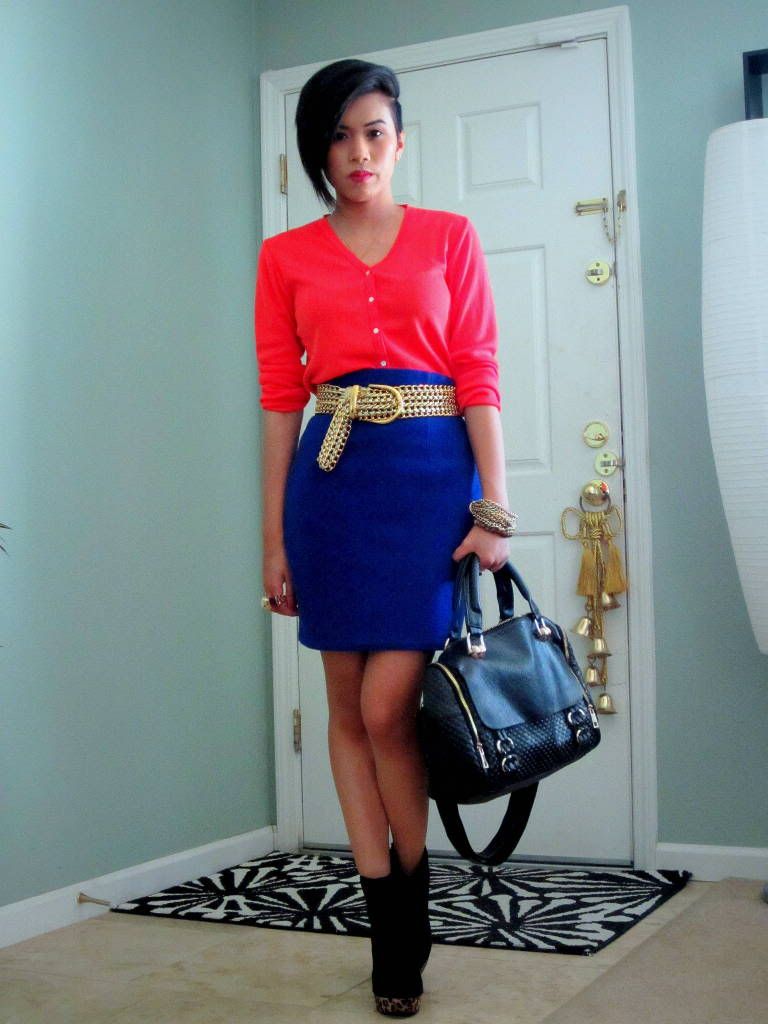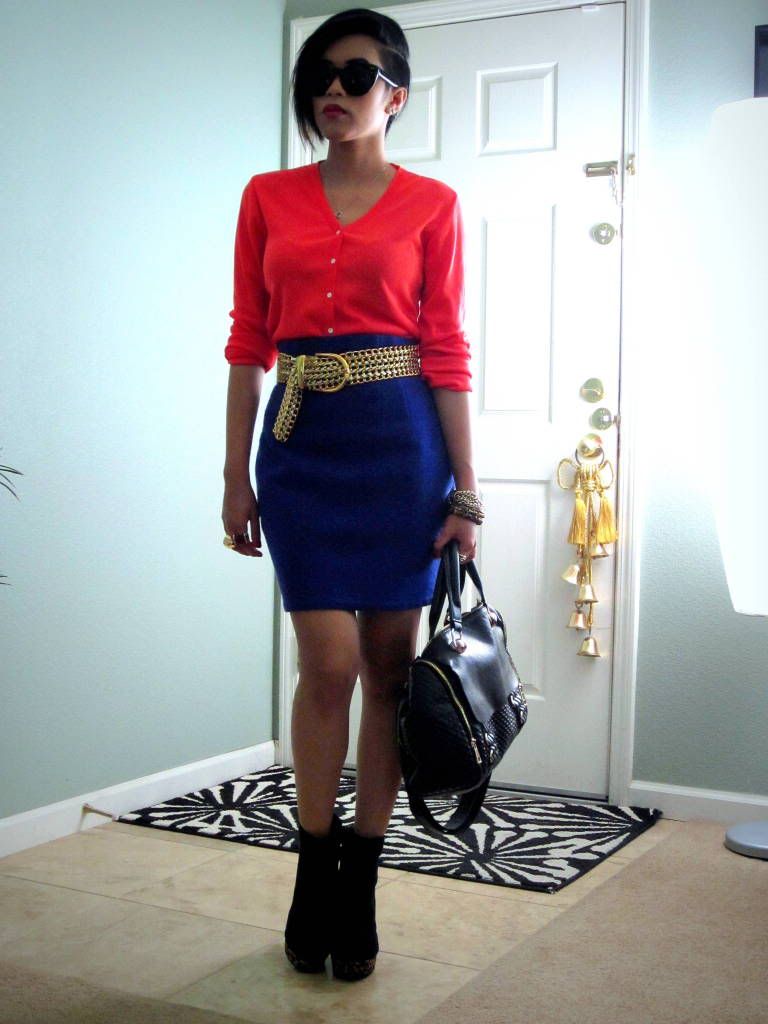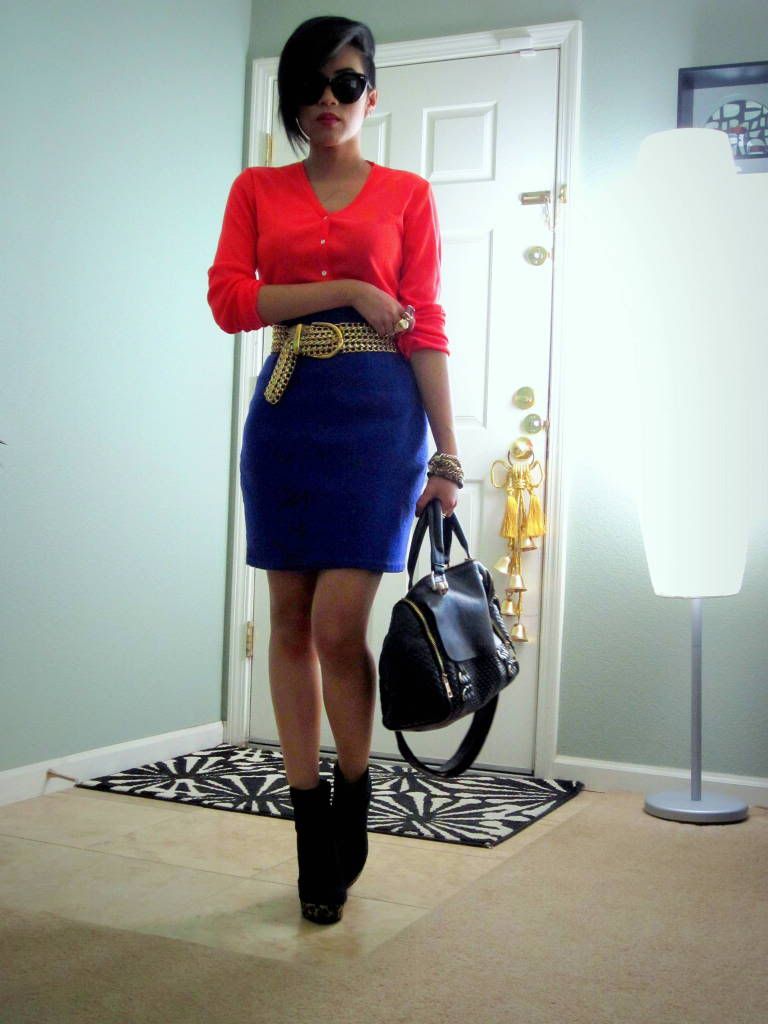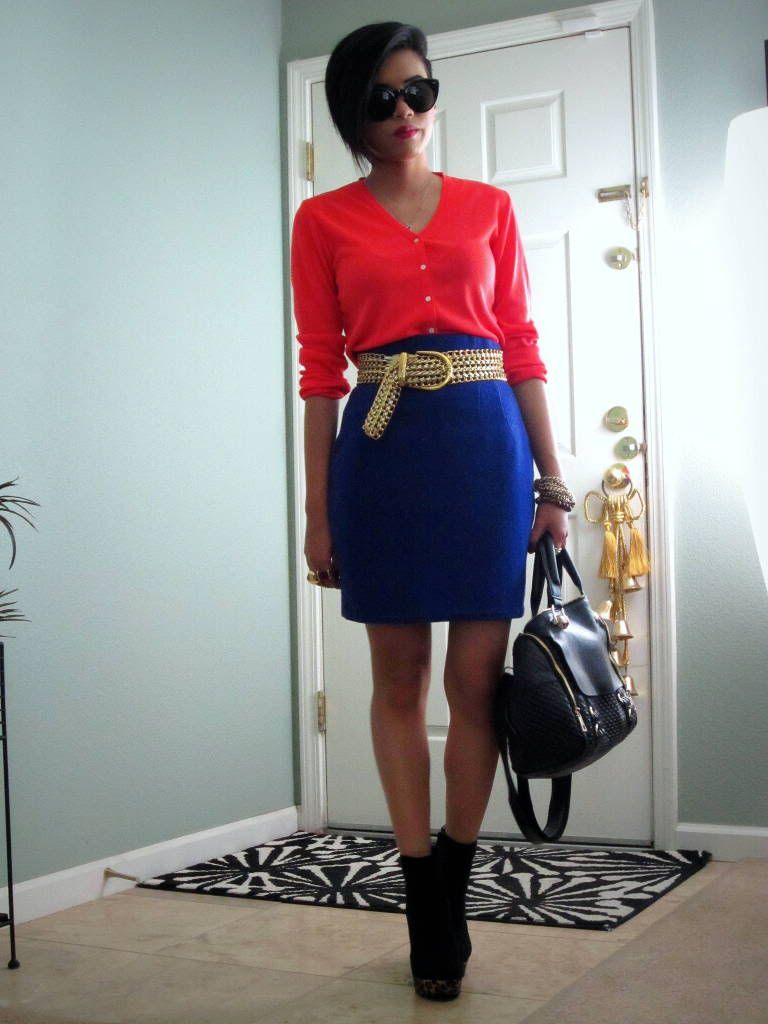 FASHION FOCUS: THE ART OF COMPLEMENTING
Many of us are scared to mix two bold colors together because often times we think it's either too risky or too tacky. Whatever the case may be, these reasons explain why most of us tend to shy away from mixing two together. Now, we have heard of the term "color blocking" because as we all know, it has been one of the hottest trends these past few seasons already. Well, this popular trend actually got it's head start from what I believe, Yves Saint Laurent's "Mondrian" dress, which featured the three primary colors (red, yellow and blue) as well as the non-color which was white. It was called color blocking for the same reason that more than one color was used and not only just any colors were used, but complementing colors were used.
In today's outfit, I chose the complimentary color combination of blue and orange. Yeah, sure! it's definitely a head turner and if you're trying to keep a low profile, this is definitely something you might want to stay away from, but since I'm the type to take risks and not care what people think and let's say, all of you ladies are too, then this outfit will work for you.
Now, some of you might be a little confused or just curious and might ask yourselves, how would I know if the colors compliment each other? Well, here's a little cheat sheet for all of you ladies. -- "Complementary colors are two chromatic colors that when mixed together will produce a neutral color, which might be gray, white or even black." Long story short, complementary colors are basically two colors across from each other from the color wheel. Just like this picture below.
In example, in my outfit, I am wearing a really bright orange top, paired with a cobalt blue skirt. And, if you check back up in the chart, you will notice that the colors blue and orange are right across from each other, which means, these two colors are indeed complementary colors. And, when done right, it could look amazingly chic as a bright ensemble.