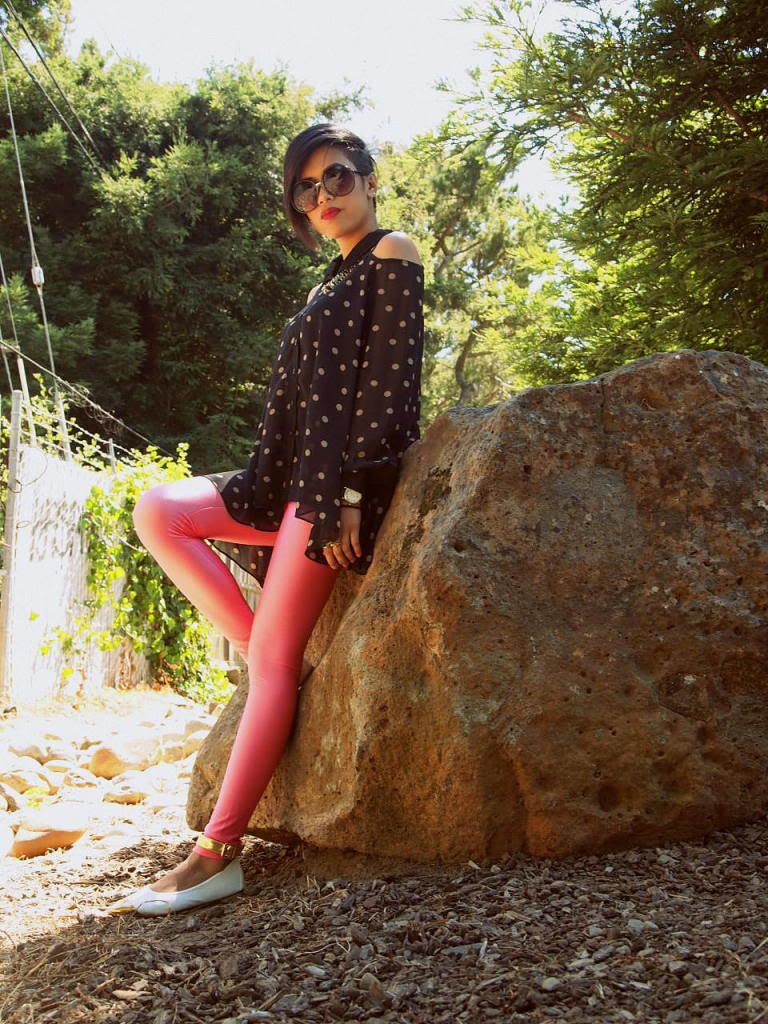 Photographed by: Dianne Sison
Exposed shoulder button up top- Ross I 80's neon pink leggings -7senses I

Gold tip flats

c/o

OASAP

I
Round frames c/o 80's purple I Chain&scarf print necklace c/o Posh Locket I Watch -Ebay I
Belt strap ring, Saranghae (Korean: I love you) ring c/o

OASAP

I Pyramid ring -Ebay I Silver ring -LA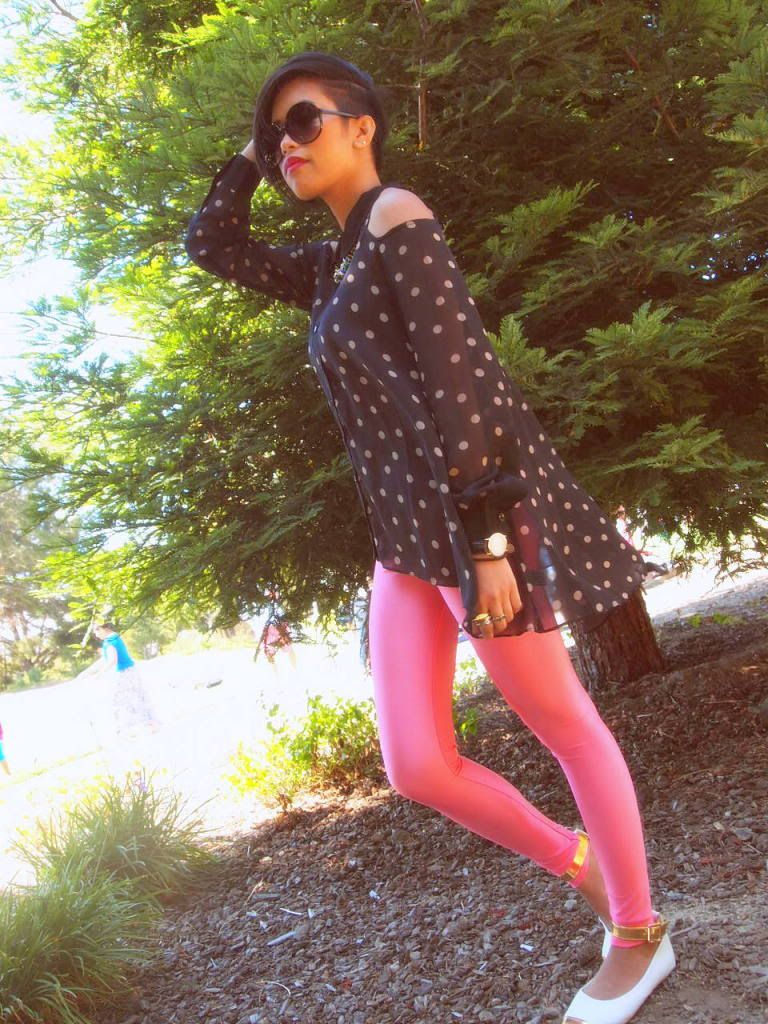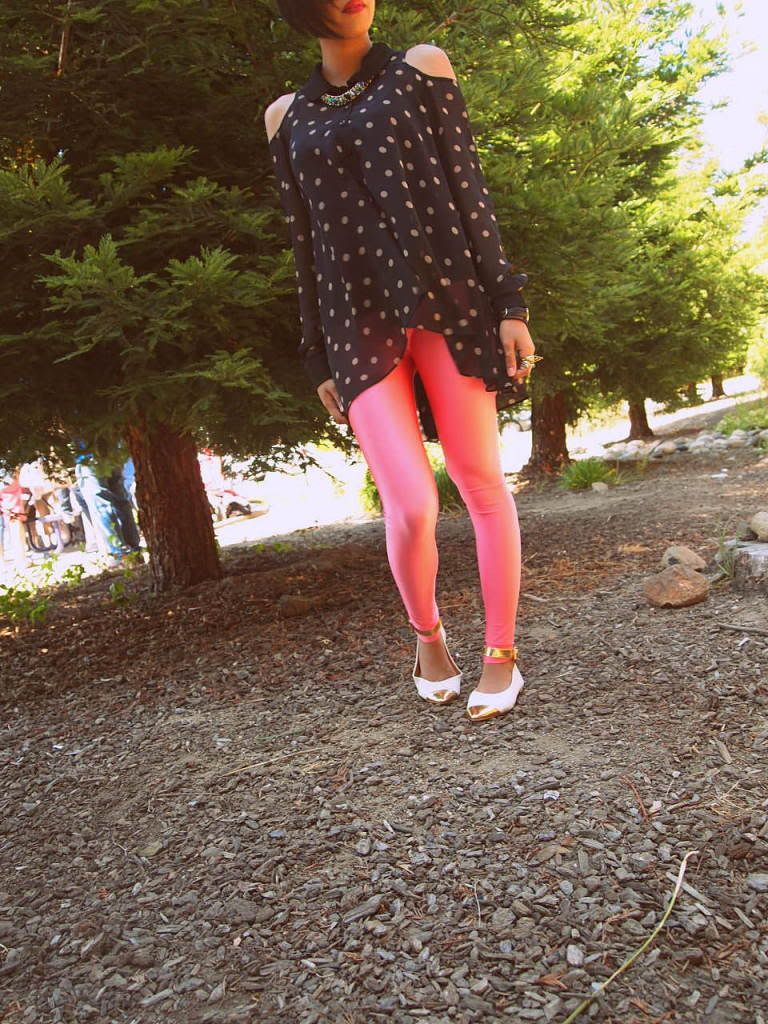 FASHION FOCUS: The French Tip
And no, not the type of style/ look everyone practically gets on their nails. But, you can say it somewhat has its similarities. However, the "french tip" that I'm talking about are the tips on my awesome flats.
I don't know about you but this current shoe trend is, should I say, "HAWWWT!" Yes! they definitely are! Not only are they incredibly chic, but who doesn't want flats that are extraordinarily amazing? and can I say, comfortable too? Anyway, I another reason why I am so in love with these flats is because of the gold straps that go on the ankles....such a wonderful addition to the entire look of the shoe.
As far as styling goes, I decided to pair these "duckbill" babies
(duckbill: because the gold tip on the flats makes it look like a ducks bill, get it?)
with my extremely comfortable and neon leggings along with a sheer polka dot exposed shoulder button up top. Since everything on the bottom half is pretty much "tight" I decided to go for a top that has flow and movement to it. Something light and airy to balance out the look. Accessories were also on the minimal side this time around because I didn't want to over do it with all the dots happening on my top. However, a little statement piece such a chain/scarf necklace and a few vintage rings will do the trick to fully complete the look.
How would you style these "french tip" or "duckbill" flats?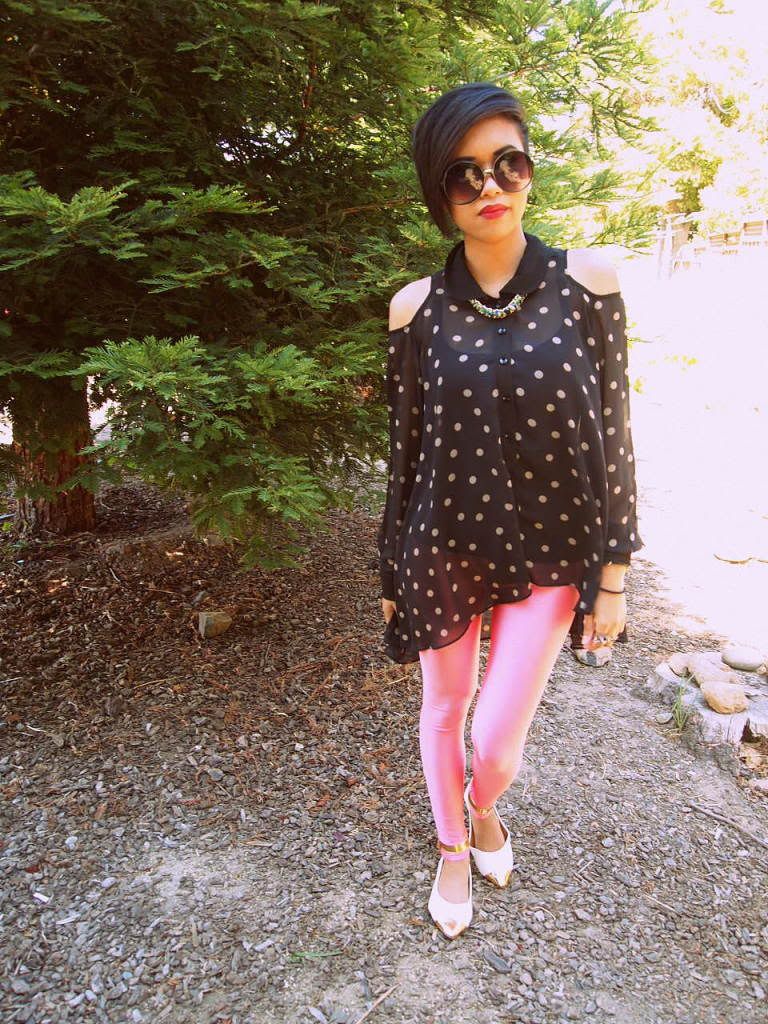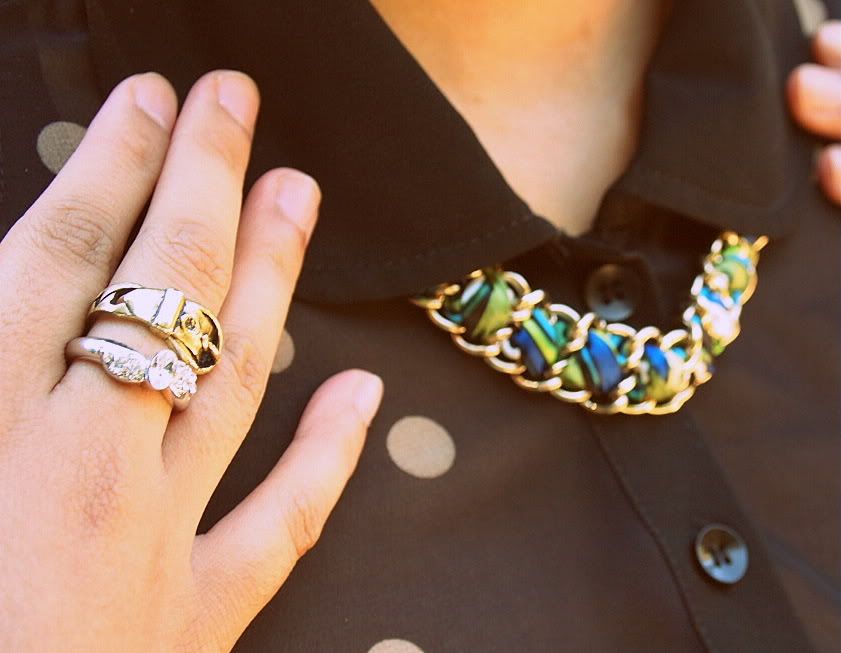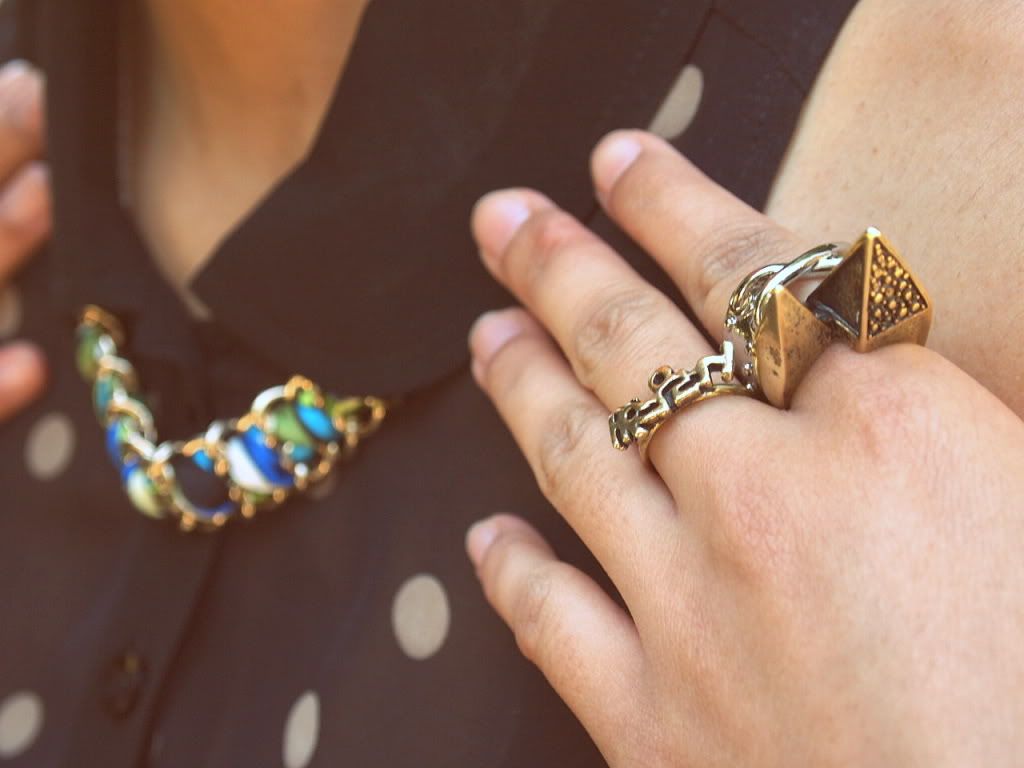 #teenvogue