Boutonniere Up Sheer Floral Print Top,

Everything Illuminated Neon Coral Skirt

,

Arrow Tan Spiked and Stoned Platforms

c/o Lulus.com I
Skinny waist belt- Nine West I Vogue-white necklace- Nu Sans Bijoux I Claw cuff- OASAP I Juicy Couture Bracelet I
Antoinette Lee Design Morse Code Bracelet I Veeve Bracelet
photo credit: lulus.com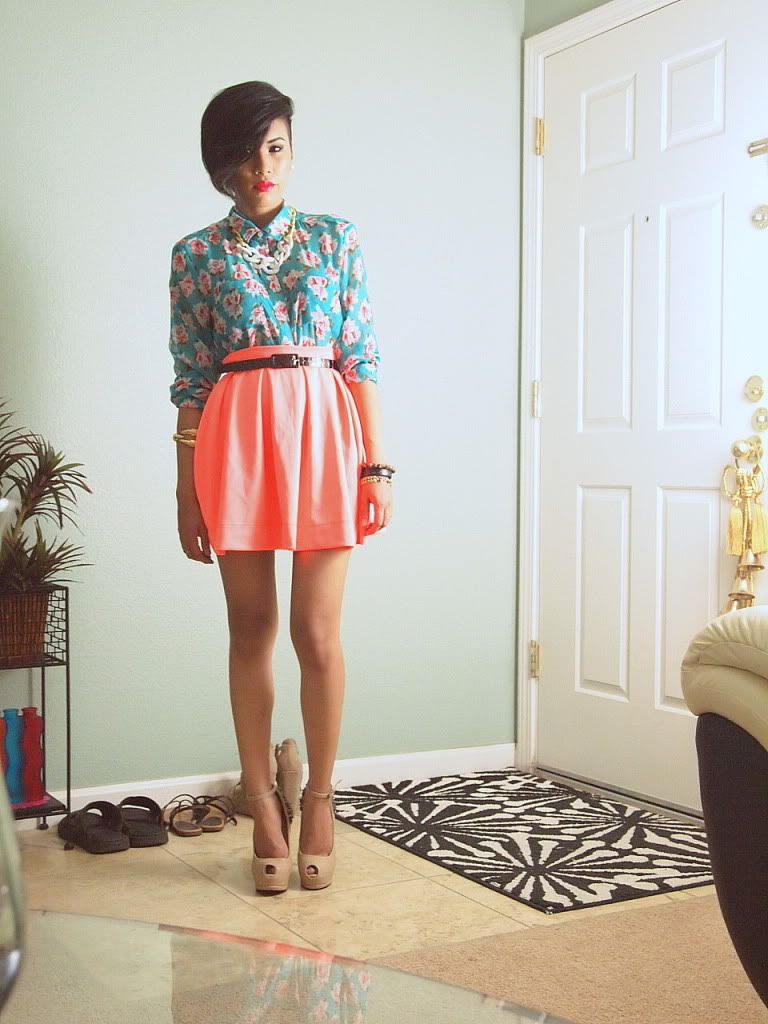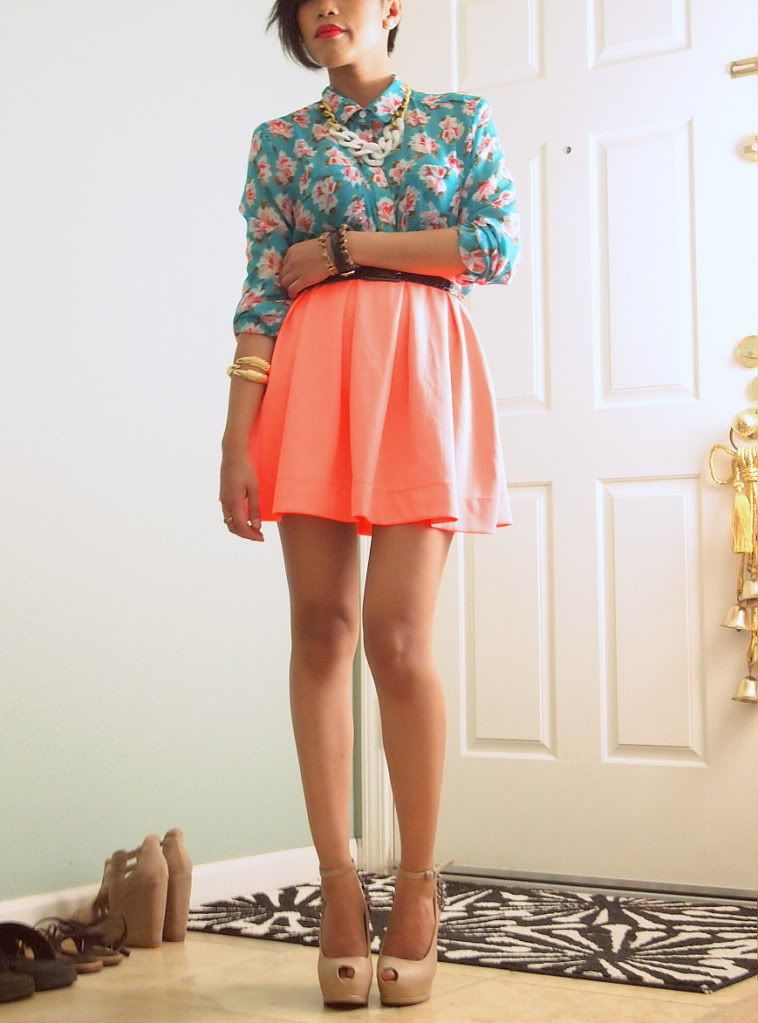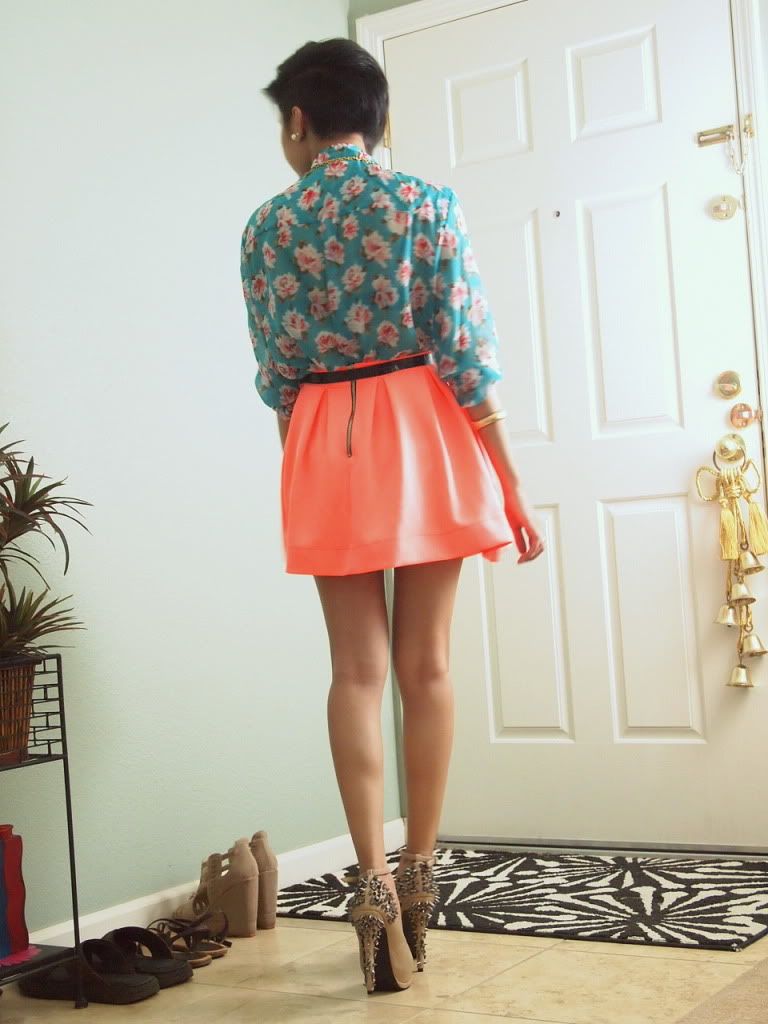 FASHION FOCUS: SHEER PRINT
Sheer print tops have been on the top of the fashion food chain for quite some time now. It's not only trendy, but also versatile in many ways depending on how you style them or what print the top has. Nonetheless, sheer tops are perfect, practically all season long! Since the material is almost slim to none, it gives you a nice coverage but at the same time, the sheerness of the fabric still allows your body to breath and catch some nice breeze without overheating. However, come fall and winter time, you are able to make use of the same exact top by just simply layering it underneath your favorite sweater and exposing the collar and the bottom hem a bit or with cardigans and anoraks. These tops also look great with all sorts of skirts, denim, leggings, you name it. It's not only practical but you can easily change up the feel of your look depending on how you style it. May it be casual, paired with your favorite denim skinnies and some nice flats or even sneakers, or a little city chic with a chiffon maxi skirt in heels or sandals. Regardless of how you decide to style these babies up, it all comes down to your confidence that really will make you shine through what you wear.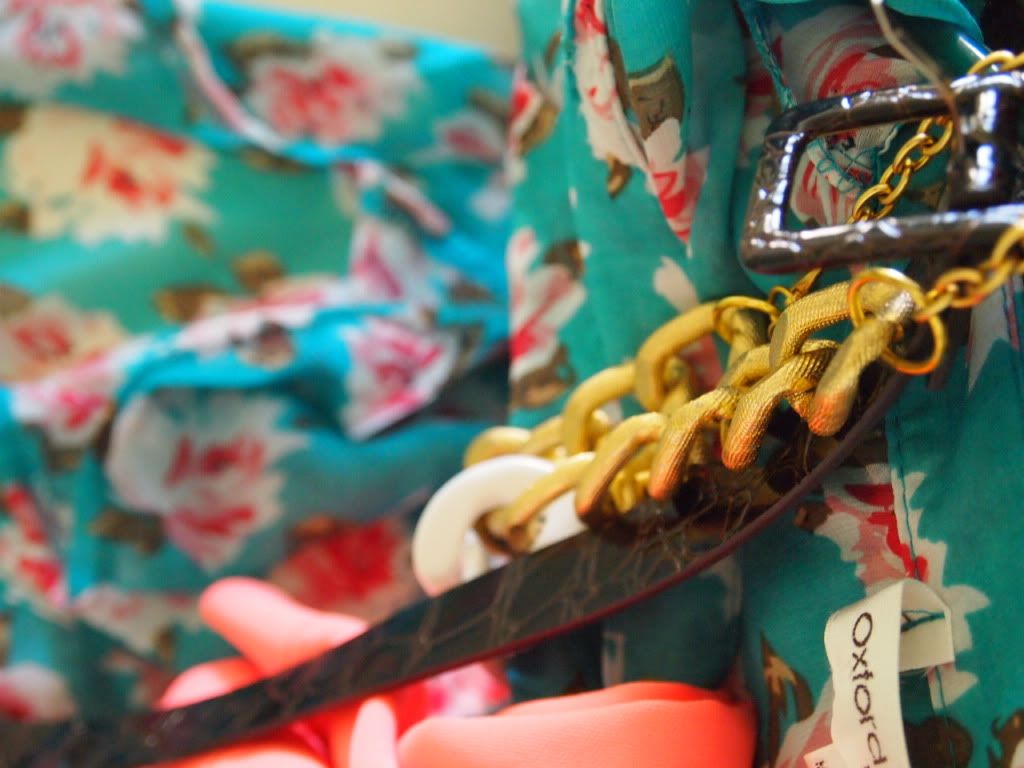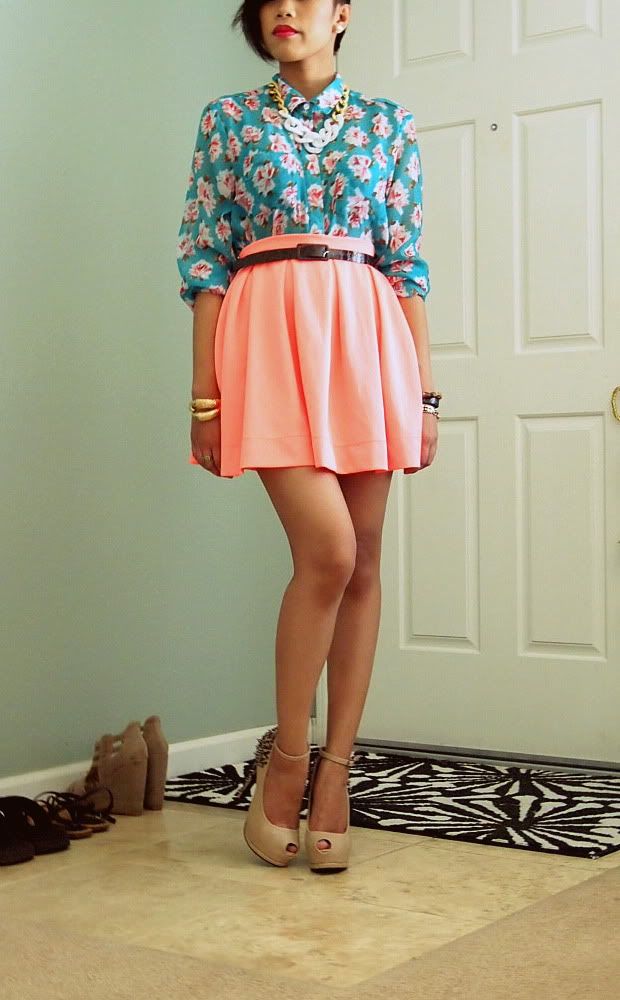 SPECIAL 15% OFF DISCOUNT CODE TO ALL US/ CANADIAN READERS:
EWWITSNIKKI 
(This discount code is case sensitive so be sure to enter it in all CAPS)
This 15% off discount code is valid from July 24th and will expire on July 28th. 
It is available to all customers from the US &Canada. 
ONE DISCOUNT CODE PER CUSTOMER ONLY!
Enjoy & Happy shopping everyone!
--------------------------------
Congratulations, DAISY!
for winning the "Gold digger" necklace from Nu Sans Bijoux. 
please email me at nicolettesison(at)yahoo.com with your full name and shipping address :)
FTC: Today's personal style post is sponsored by Lulus.com in collaboration with Ewwitsnikki. Though compensated in other ways, I am not getting paid to do this style feature/ post. All opinions are 100% my own. See Disclosure Policy for more information.
#TEENVOGUE