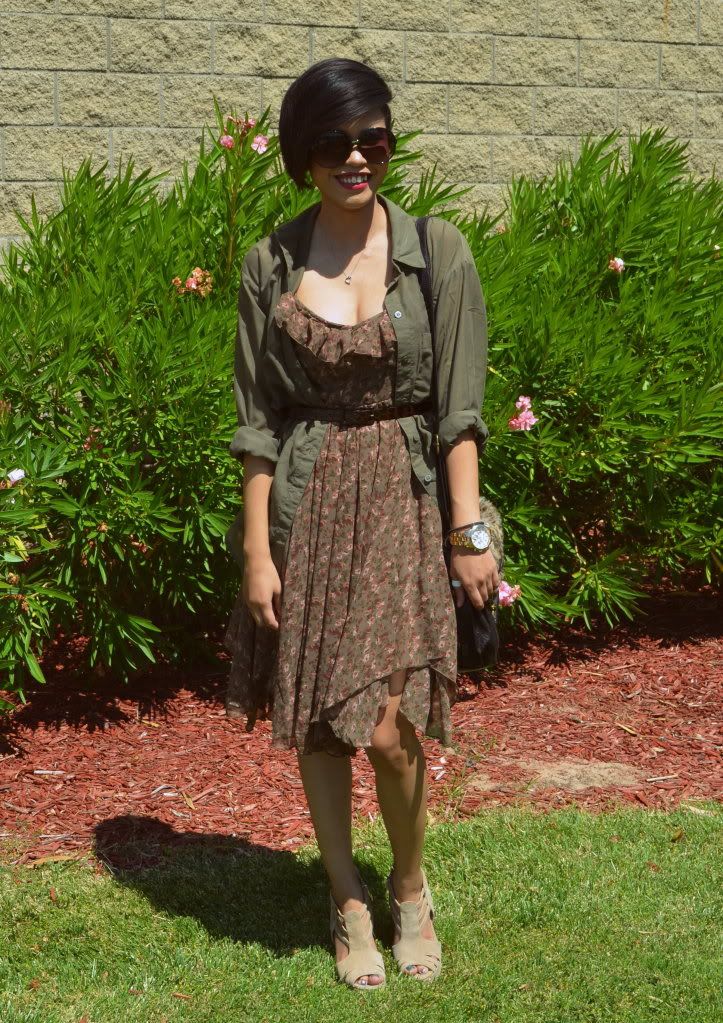 Photographed by Tien Nguyen
Olive green button up top- H&M I

Secret Garden Vintage Print Tea Dress

c/o Shoppalu I Wedges c/o Bettyshoe I
Faux fur shearling side body bag -TJMaxx I Watch -Ebay I Round frames c/o 80's Purple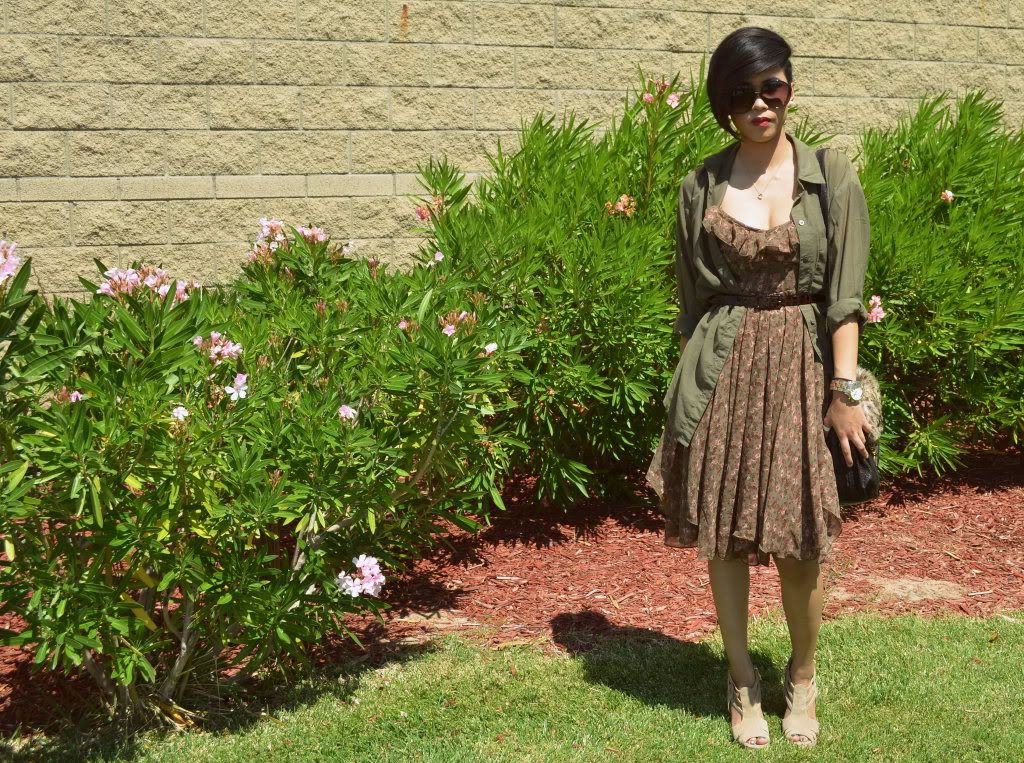 FASHION FOCUS: EARTH TONES
This summer we see a lot of bright and bold colors and patterns, however, we tend to forget that earth tones are actually really great for the summer season as well. Often times when we think of various hues for the summer time, we automatically think bright colored tank tops, floral patterned shorts and things of that sort. And, when we see subdued colors like green, brown and various shades of beige we tend to think "Oh, that's something I'd wear in the Fall/ Winter season." And, I totally understand since these colors doesn't really represent the summer time. But on a casual day, I personally love going for neutral pieces in my wardrobe because they are easy to pair with things and are not that hard to put together. By combining flowy pieces such as this

Secret Garden Tea Dress

along with a sheer olive green button up top and some nude wedges, it gives the overall look that casual & laid back feel to it. It's absolutely chic in a less obnoxious way.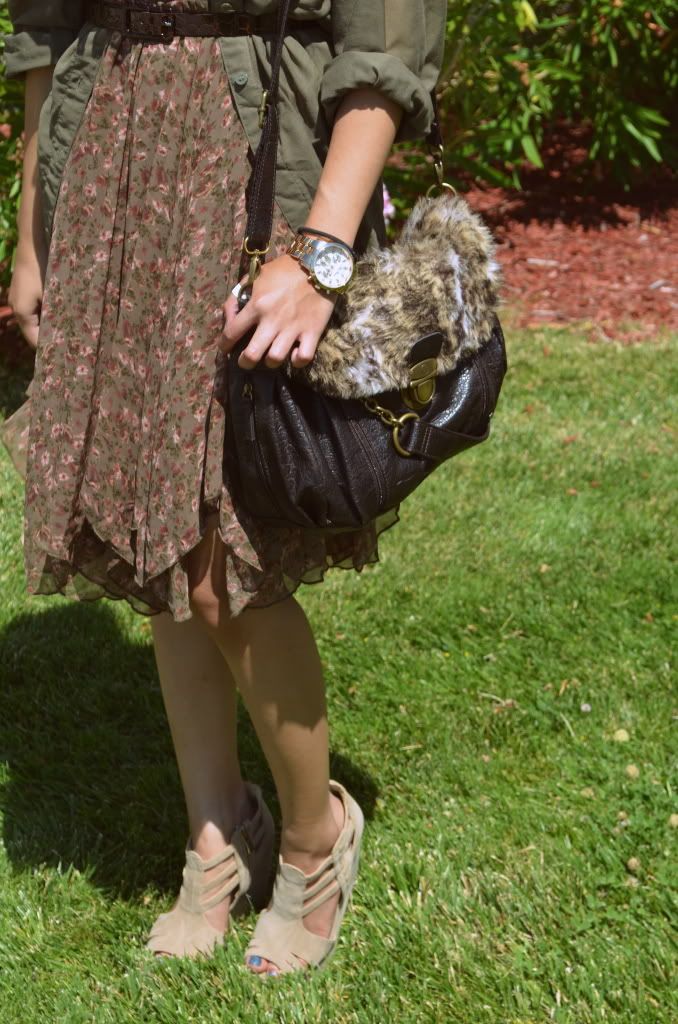 Self-timer pics...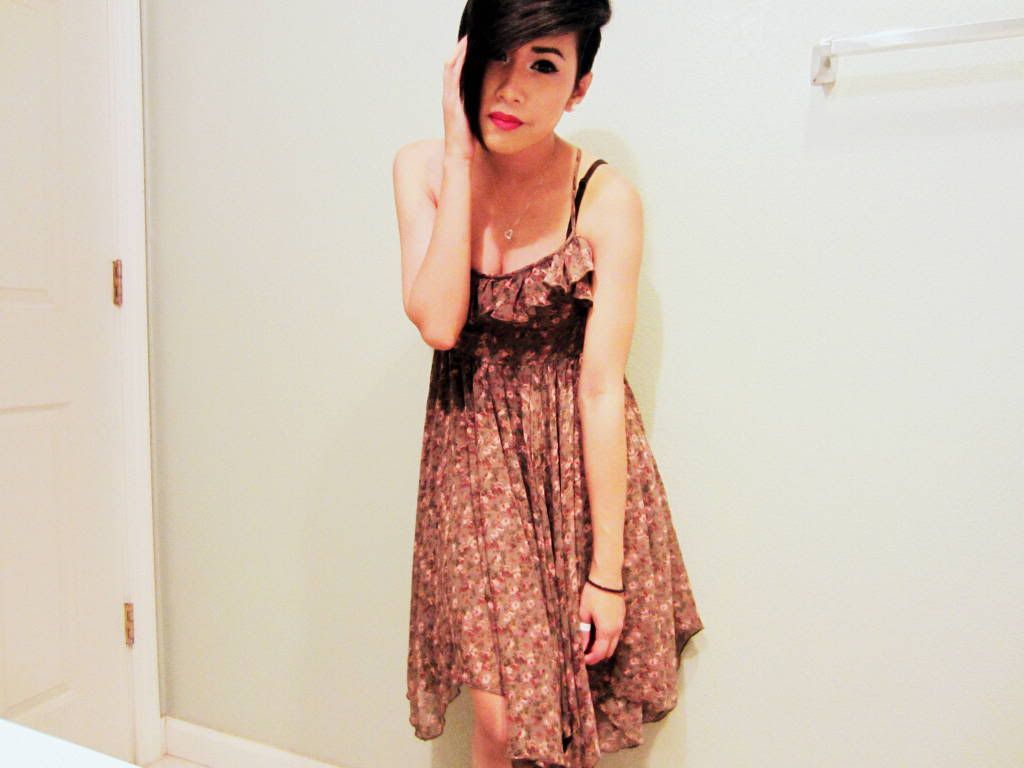 back of the dress