DIY ombre vest I Denim tank -Ross I Mint leggings c/o UrbanOG I Chain flats -GoJane I Anchor scarf -F21 I
Faux fur shearling satchel -TJMaxx I Sunglasses c/o 80's Purple I Sphink spike wrap bracelet c/o Created by Fortune I
Watch -Ebay I Juicy Couture friendship bracelet -Ruelala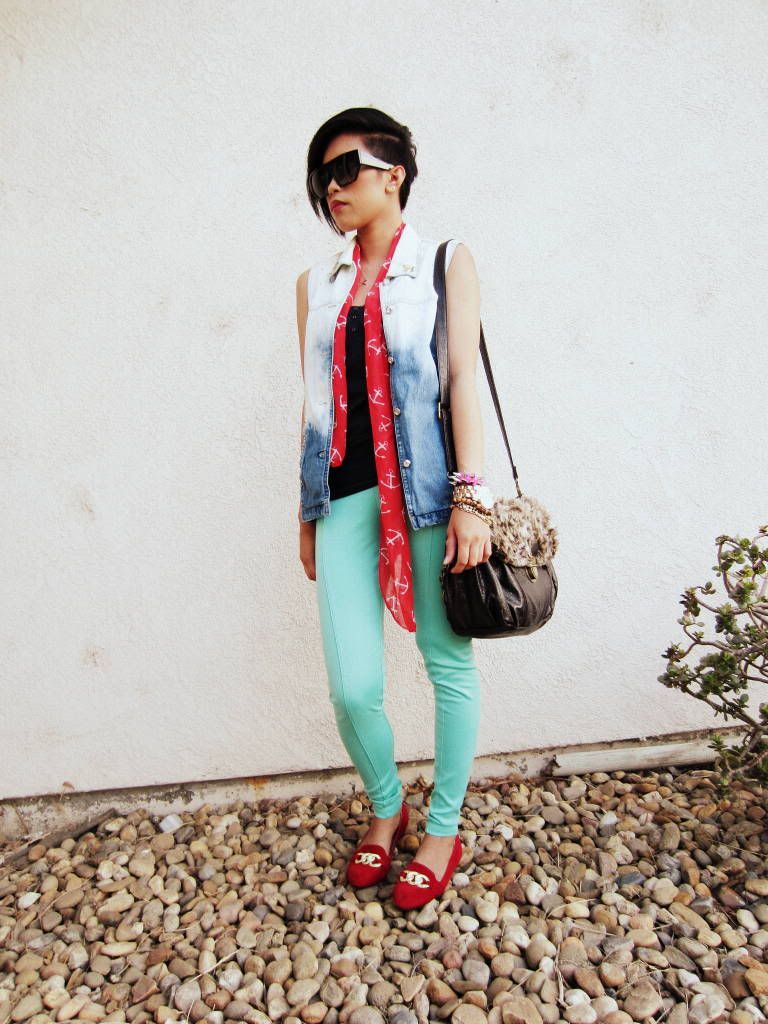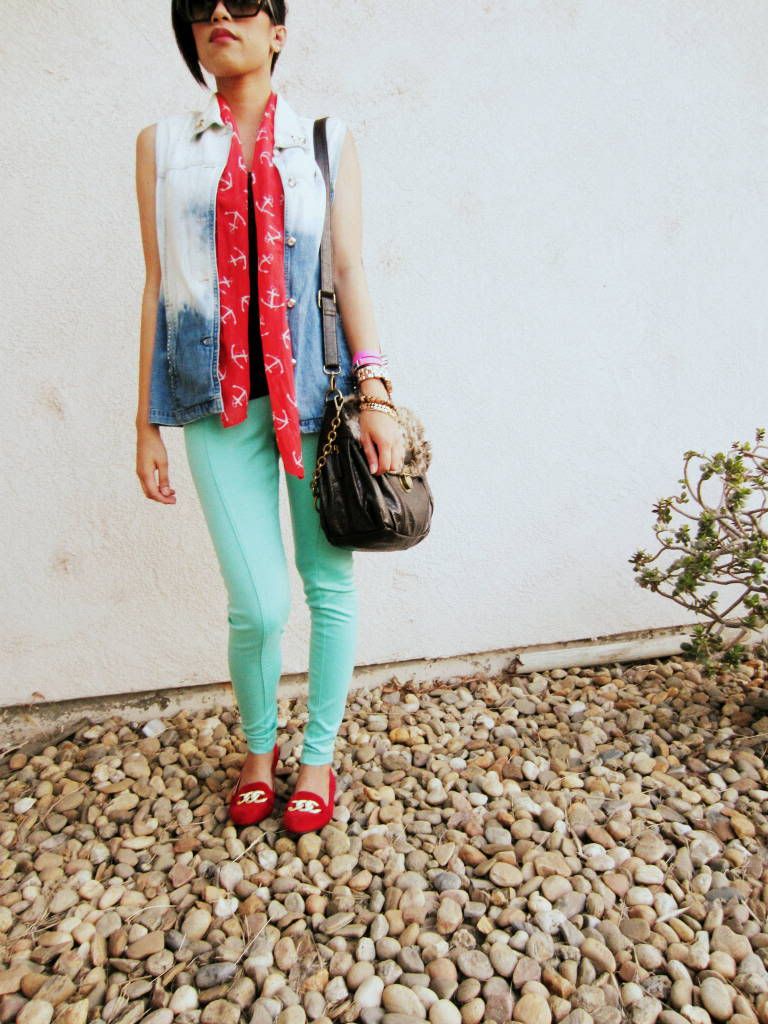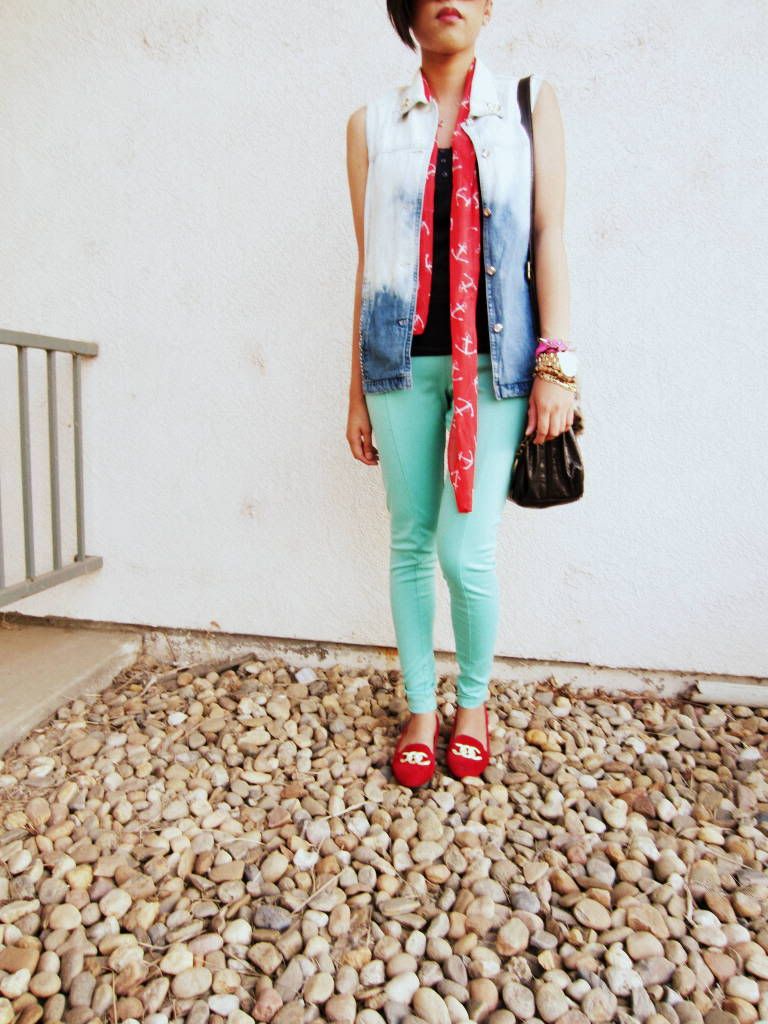 FASHION FOCUS: WRAP BRACELETS
Have you ever had issues with bracelets or bangles not fitting your wrists because they are too tiny? Well, I'm one of those people who always seem to have major troubles when it comes to finding good stacking arm buddies. Every time I buy a bracelet or even a link watch, I have to get it resized because my wrists and arms are just way too small, which is so upsetting =/ However, wrap bracelets are a great solution for those of you who feel left out for having such teeny tiny wrists like I do.
Wrap bracelets are basically made with longer material that could be used to wrap around your wrist a couple or multiple times. So, whether you have an average size wrist or a semi-non existent one like me, wrap bracelets will do just the trick. So, now you can stack, stack, stack without having bangles or bracelets fall off your arm.
In this outfit, I am featuring the
Sphink Spike Wrap Bracelet
that I got from
Created by Fortune
. The wrap itself seems to be made out of a neon pink leather and features ten large silver spikes as well as a magnetic closure. This piece will surely be a standout on your arm-party! Not only is it bold & bright, but it might be a little on the dangerous side too
(well, not exactly! but if ever you're in danger, I think this might serve as a weapon? --Now, you didn't hear this from me, alright! I don't wanna get sued. LOL!)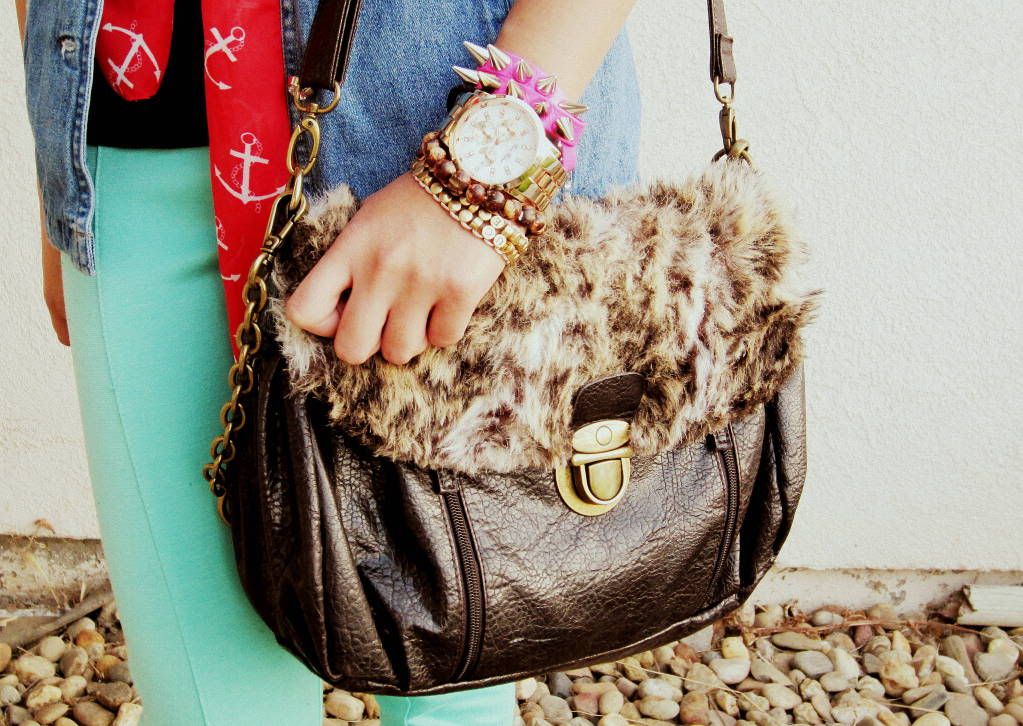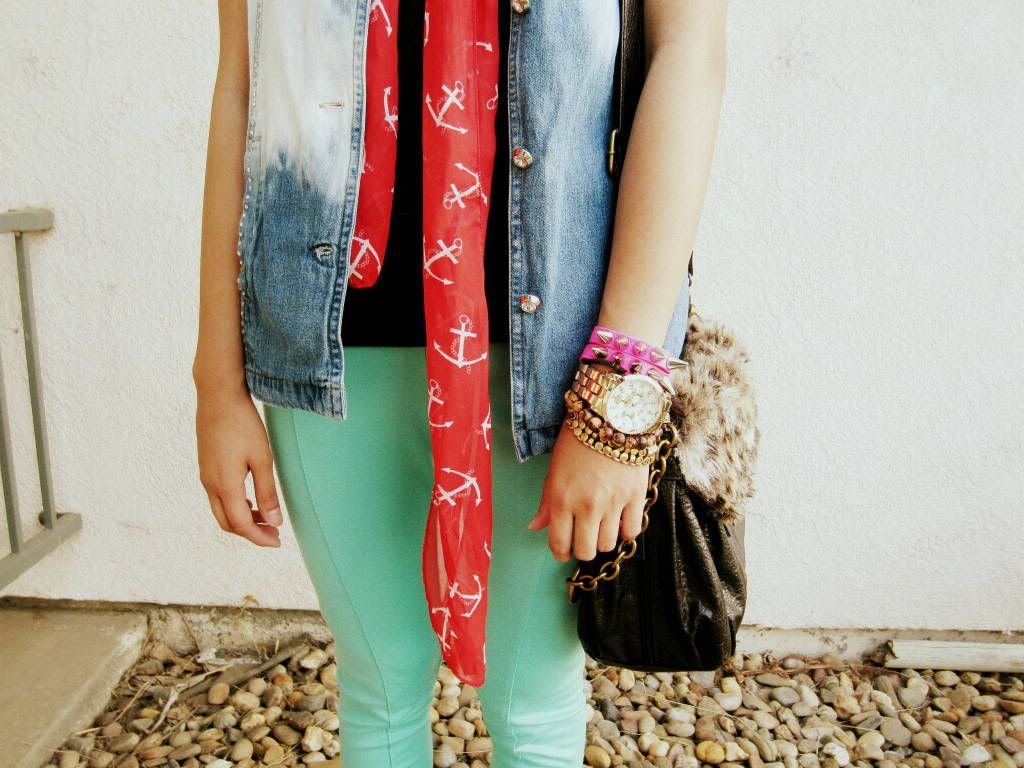 What do you think of the wrap bracelet trend?
THE PHRENZY GIVEAWAY WINNER IS...
JESSICA TAN
Congratulations!
please email me at

nicolettesison(at)yahoo(dot)com

and I will forward your email to the lovely folks at The Phrenzy!
#teenvogue