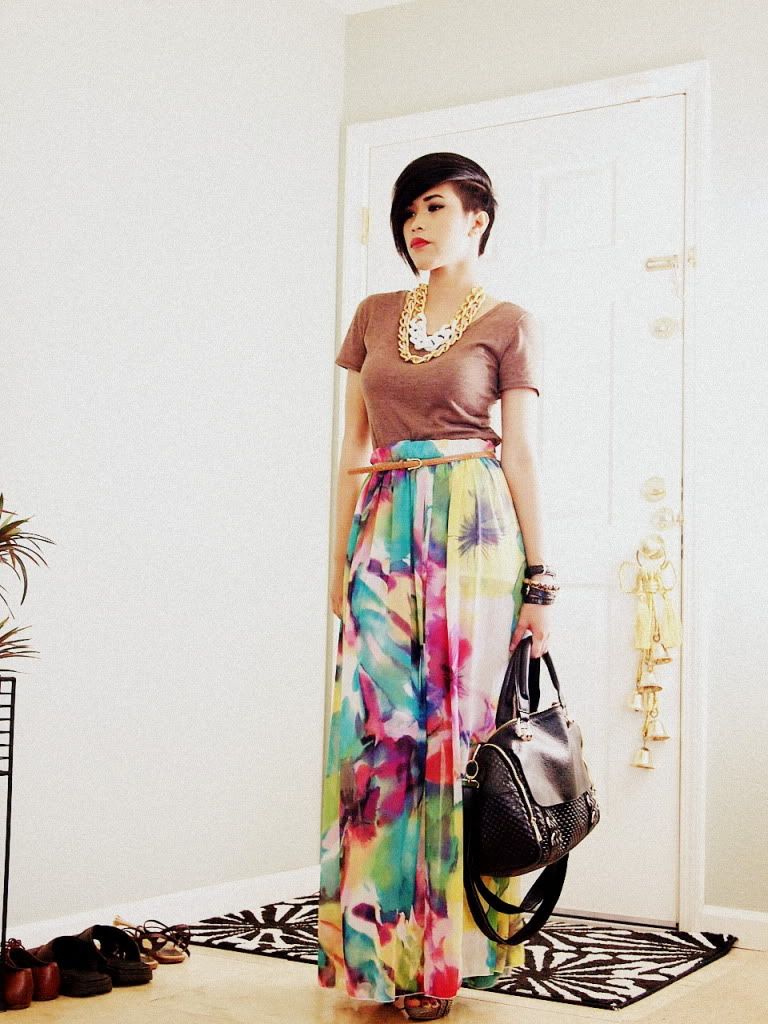 Basic brown tee- F21 I Multi maxi skirt- H&M I Maddox handbag- UUMI I Snake skin heels- Glamrockchic I
"Vogue" 3-in-1 necklace/ bracelet

, "Gold Digger" necklace c/o Nu Sans Bijoux I Skinny waist belt- F21 I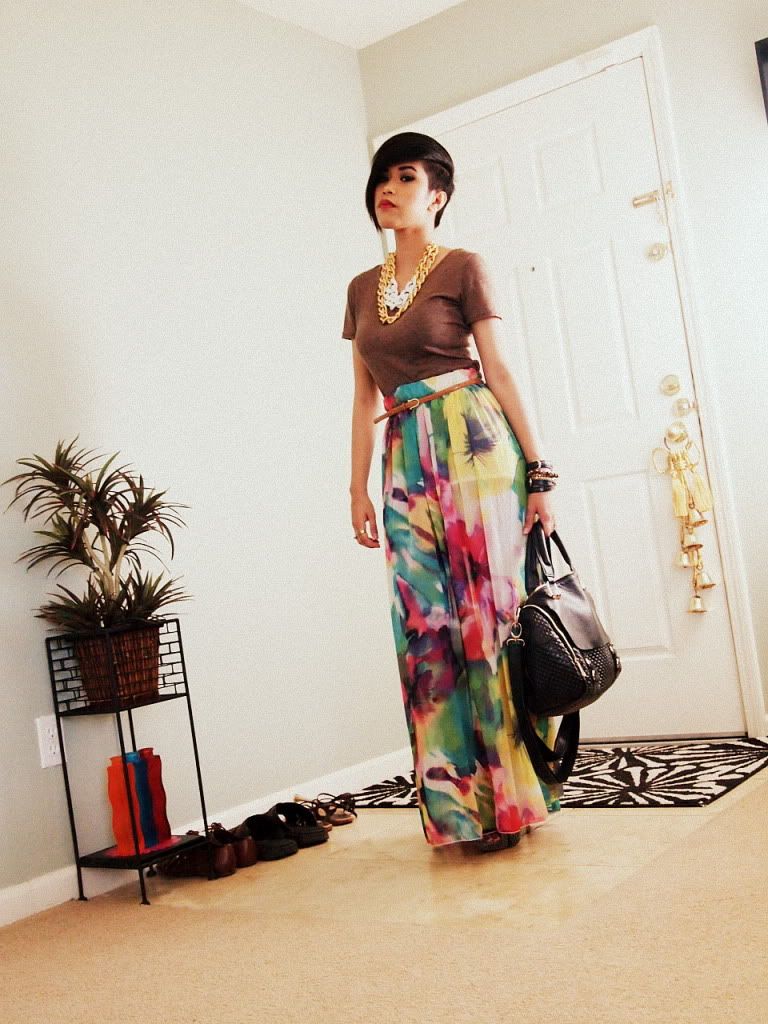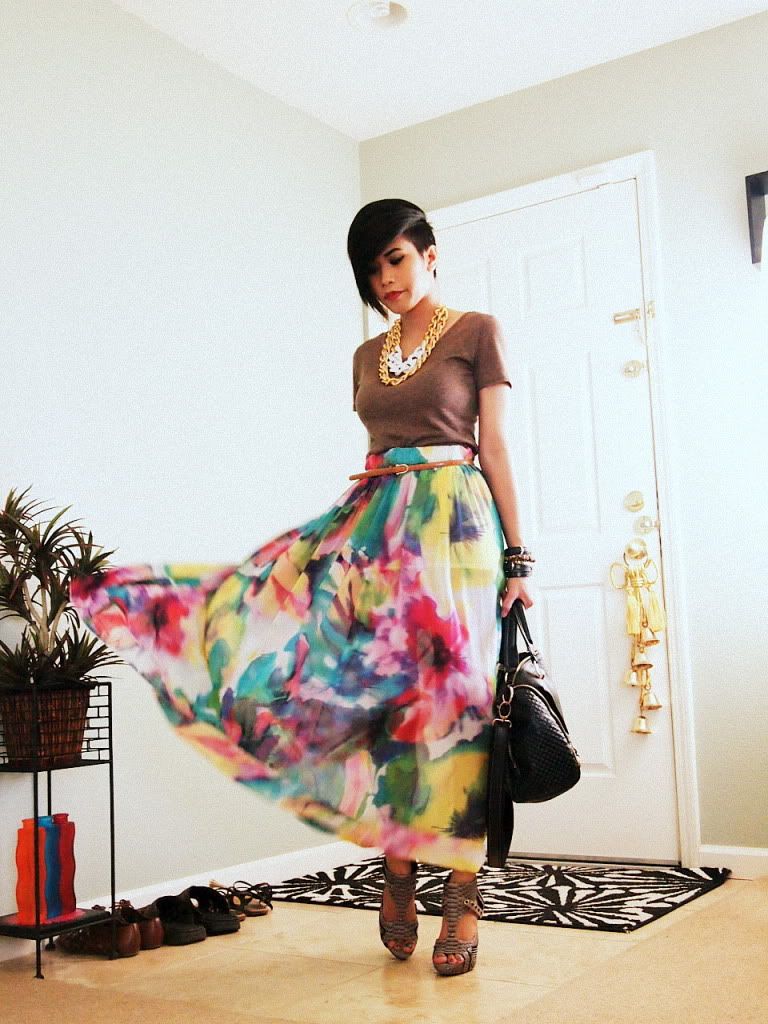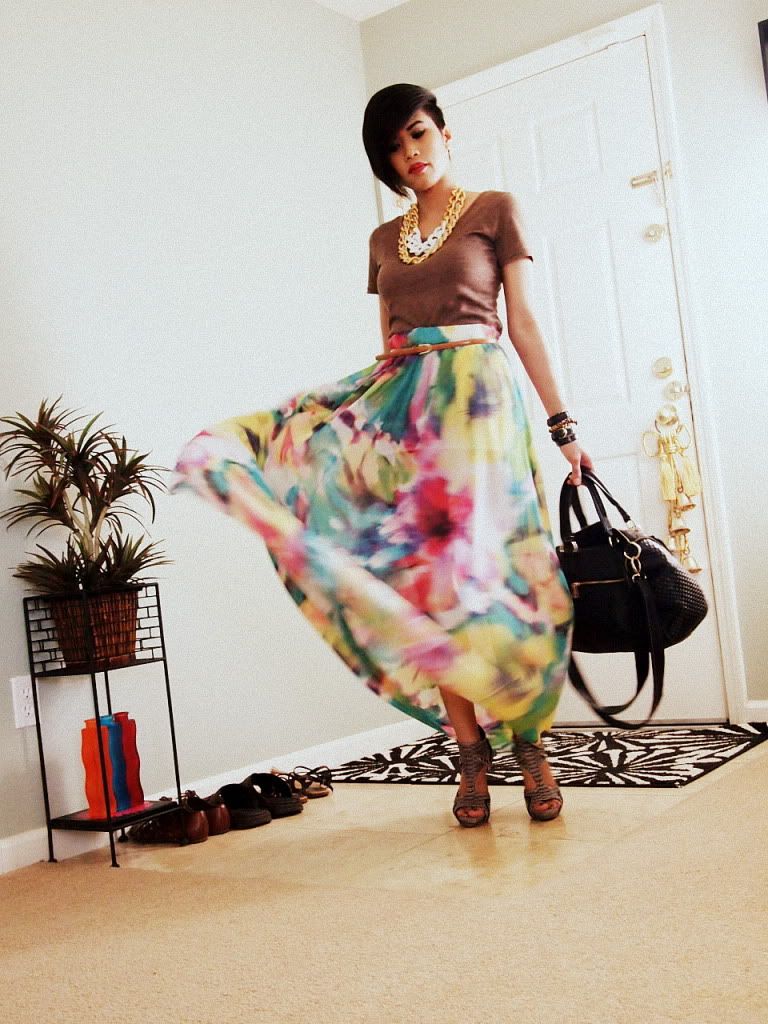 FASHION FOCUS: CHAIN ACCESSORIES
How can you wear, or even more so layer chain necklaces without people mistakenly thinking you're either a gangster, a pimp or something who's just stuck in the 80's? Well, the answer is, I have no idea! Sounds a little misleading or better yet, disappointing? Well, to be honest, it's not about the accessory that makes you who you are, it's all about the person and how she carries herself, that's the most important of all when it comes to fashion.
So in the recent years we have seen a huge boom in statement jewelry. From bright and bold to chunky and blinged out. We have seen the use of layering/ stacking jewelry, like the saying, the more, the merrier.
In this outfit, I incorporated two different gold chunky chain necklaces that I was able to adjust in different lengths, that way, I was easily able to create the layered look. I used the Nu Sans Bijoux in "Vogue" (white) which is also by the way a 3-in-1 necklace & bracelet, as well as "Gold digger" (w/ nude pink leather). These two fabulous pieces were easily a standout not only because of its "statement piece" aspect but also because of it's amazing craftsmanship

. These two pieces give off a very playful and modern with a

smidge of vintage glamour

. I also love the mixture of textures that gives even the most casual outfit a sophisticated quality to it.
So, in this look, I decided to tone it down a bit by wearing just a basic brown tee along with my two statement jewelry. I think it is very important to make sure that you have the right balance when it comes to knowing what's too much and too tacky. And, since I already have too much going on with my chain necklaces and my brightly print maxi, I decided to just go with a simple basic top. I also opt out my neon and over the top arm party to a more neutral substitutes.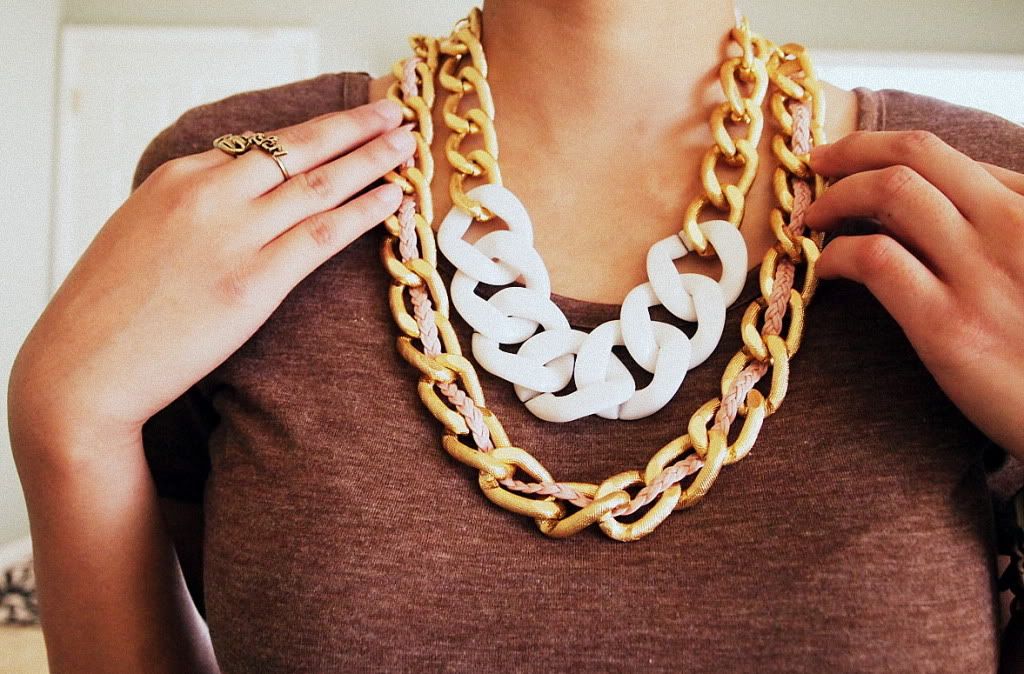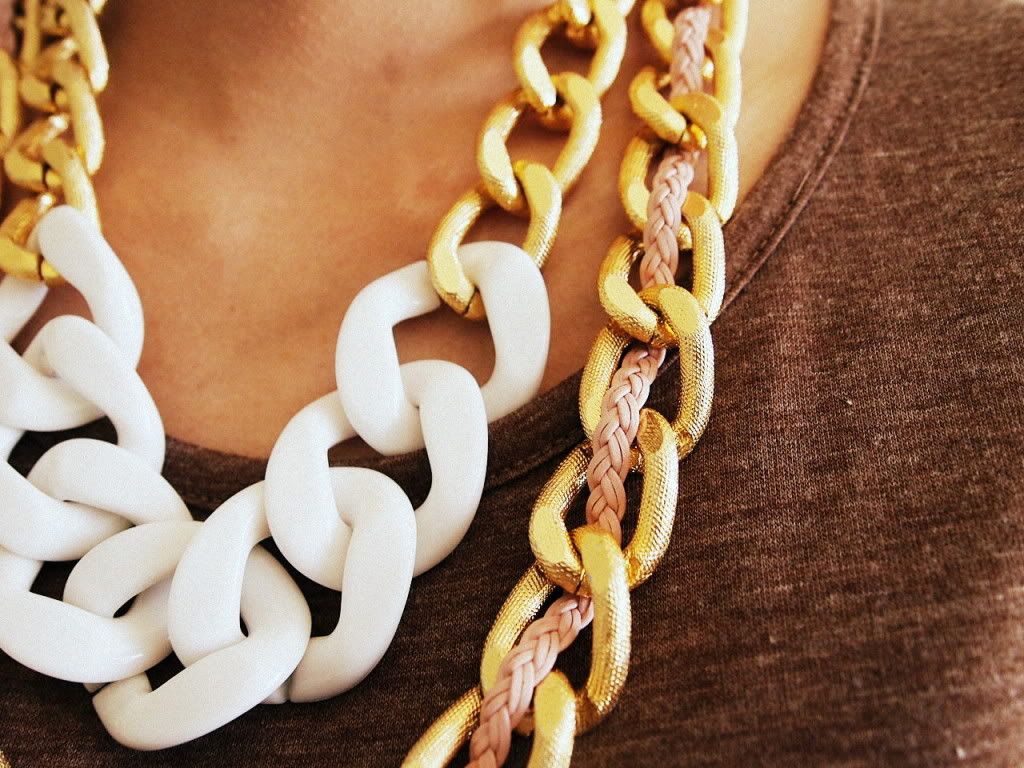 What do you think of layering chain necklaces?
a Rafflecopter giveaway
#teenvogue
FTC: The necklaces were sponsored by Nu Sans Bijoux for feature and style purposes only. I am not getting paid nor am I affiliated with the said brand. All opinions are 100% my own. See Disclosure Policy for more information.