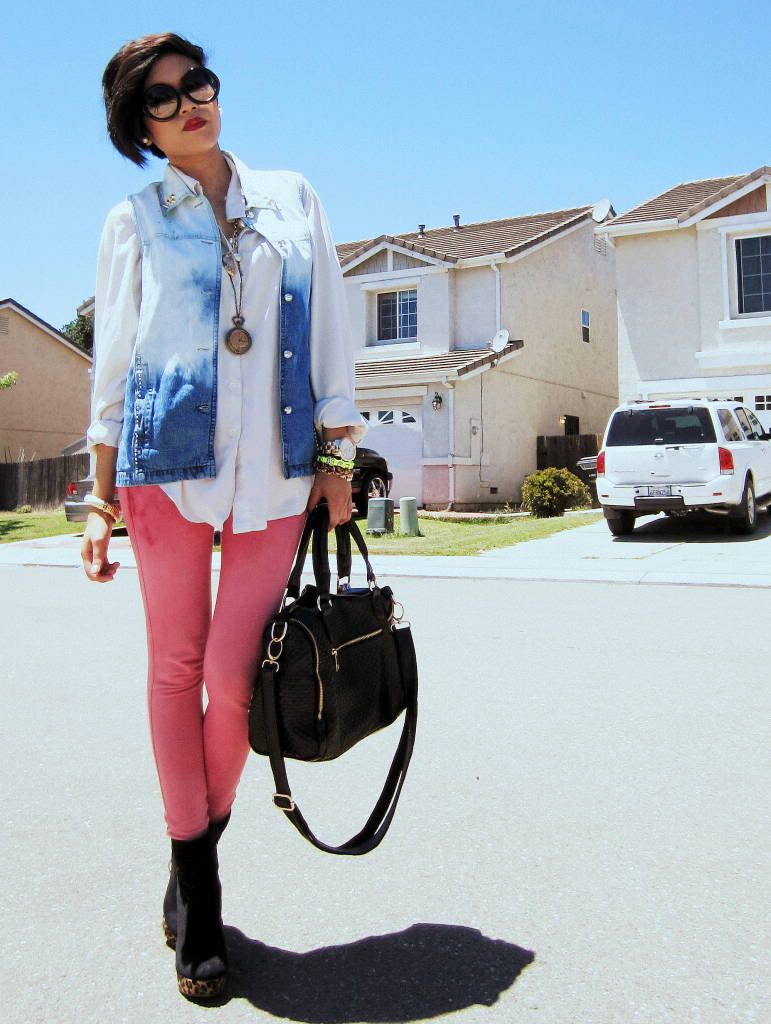 Cream button down -thrifted I Acid washed vest- thrifted/ DIY I Pink leggings -DIY I Mardox bag -UUMI I
Wedges -AMI Clubwear I Half tint frames -Sunglass Warehouse I Clockwork necklace -LYLIF I
Gold heart multi-necklace -thrifted I Armcandy - watch(ebay), neon bracelet(ettika), claw cuff(OASAP)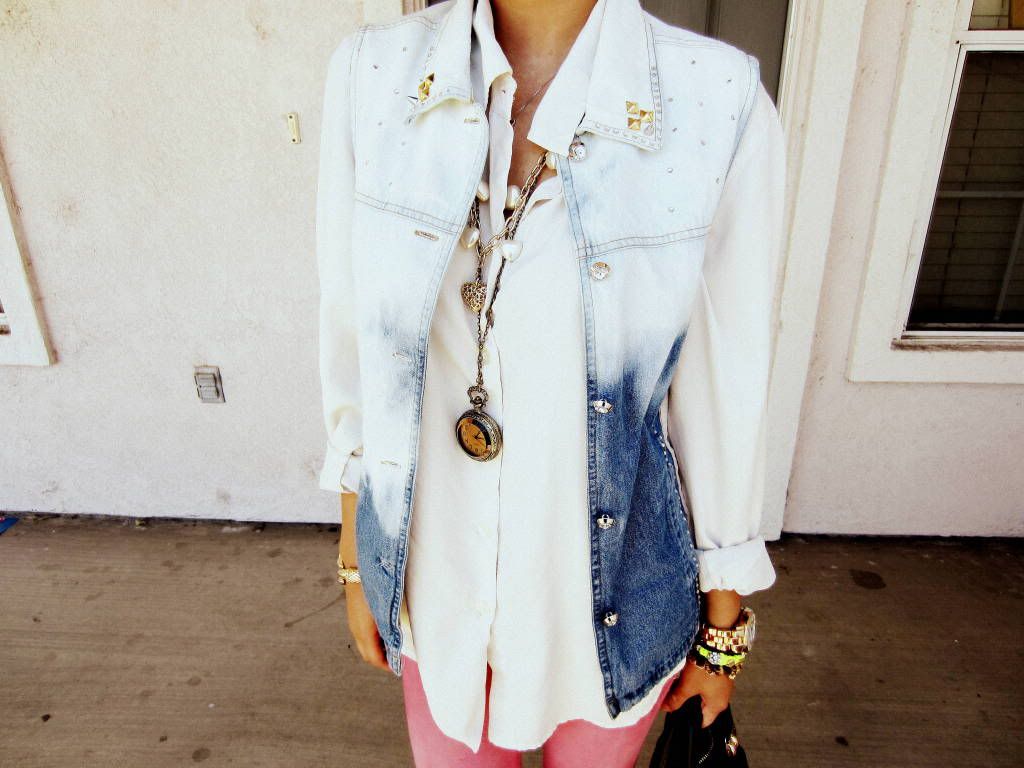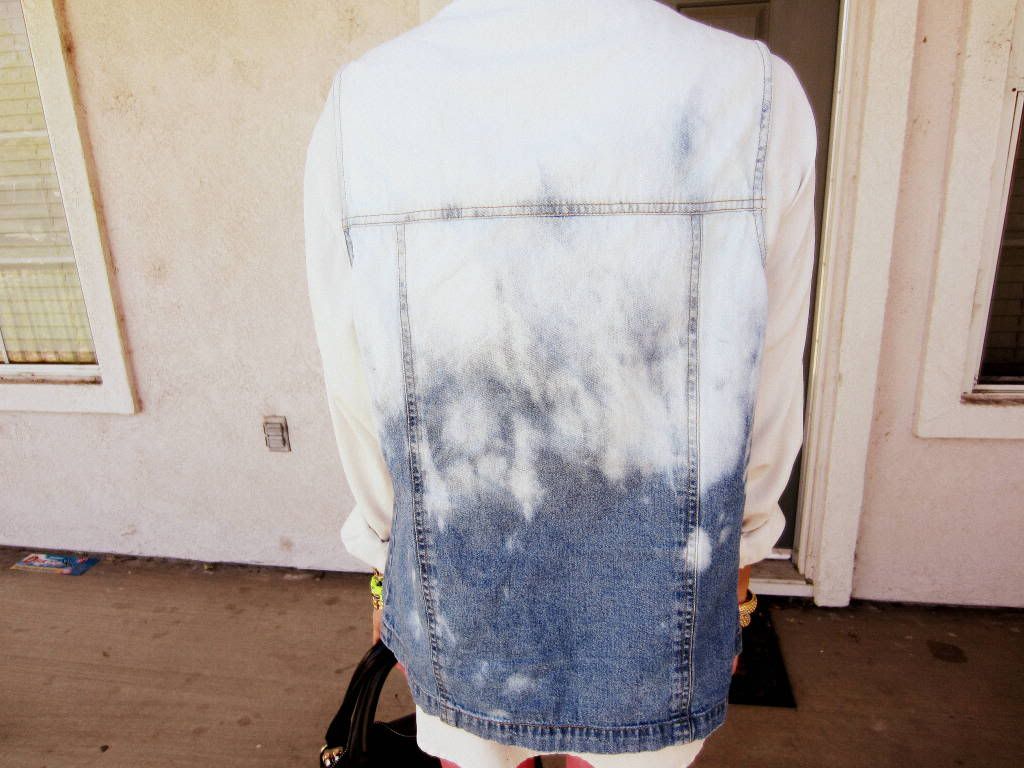 front & back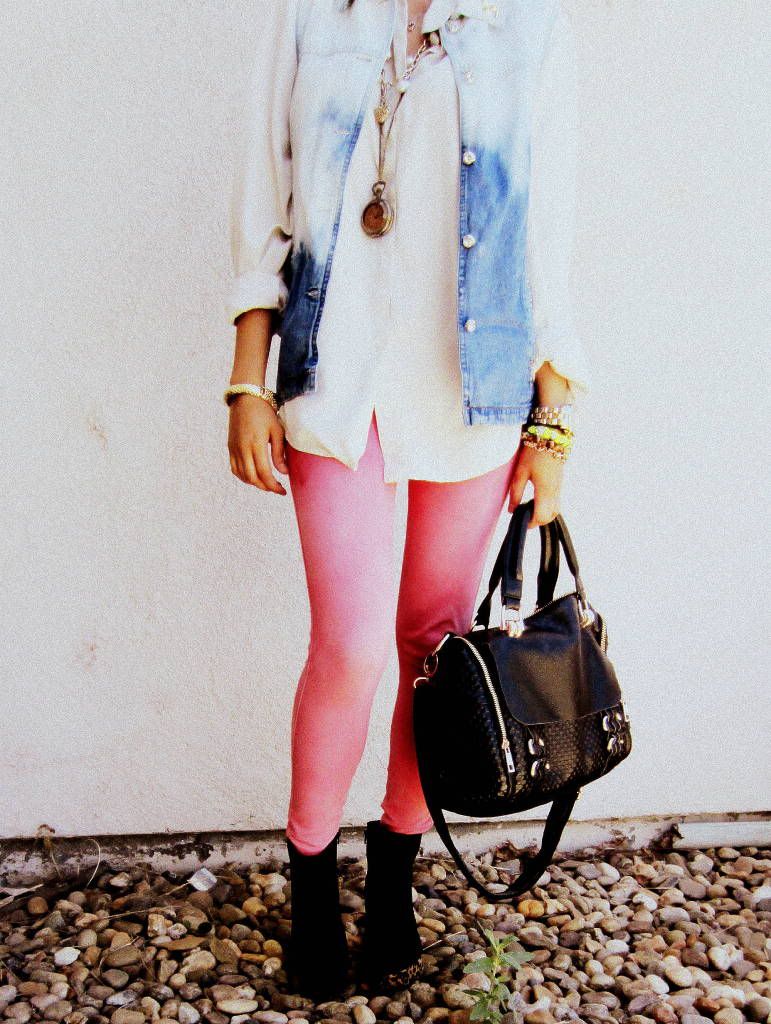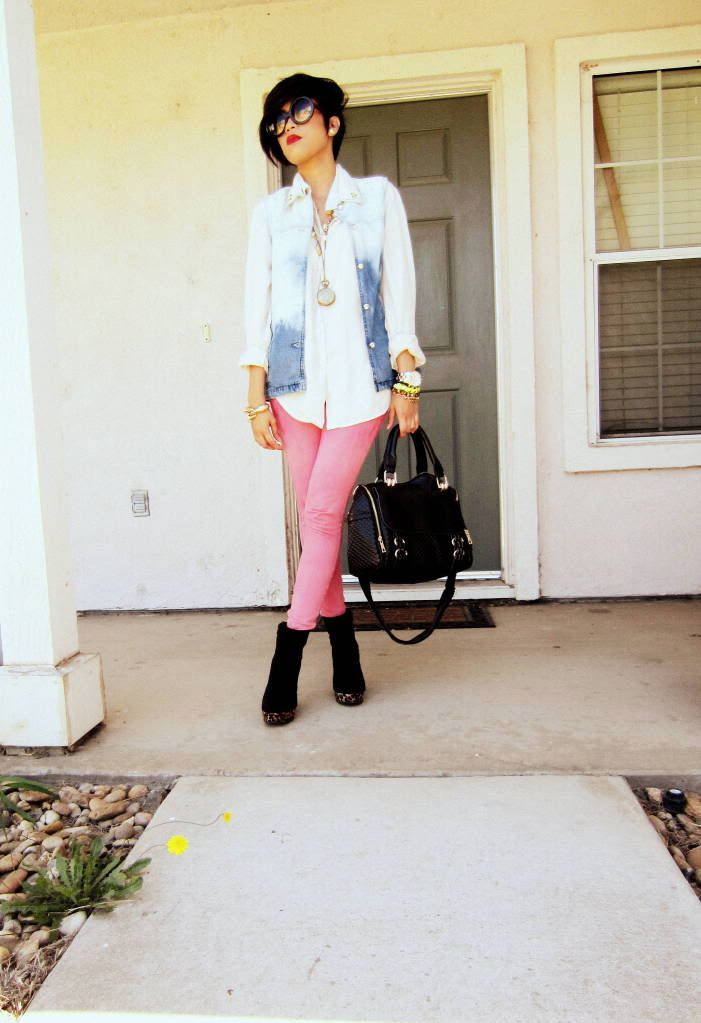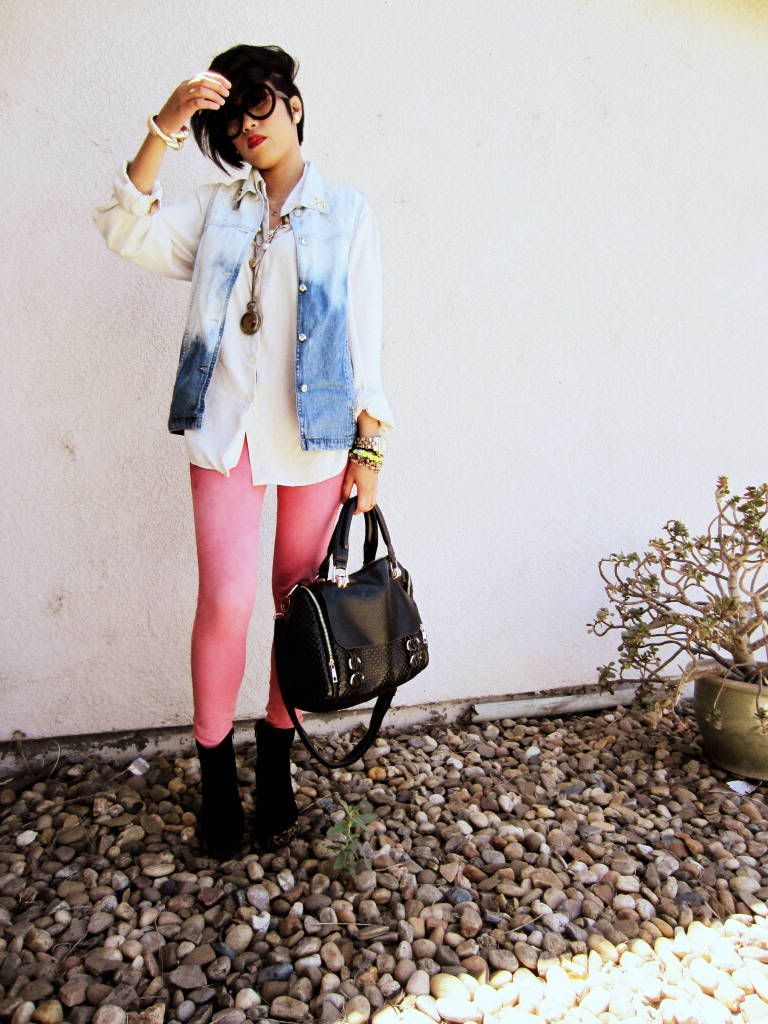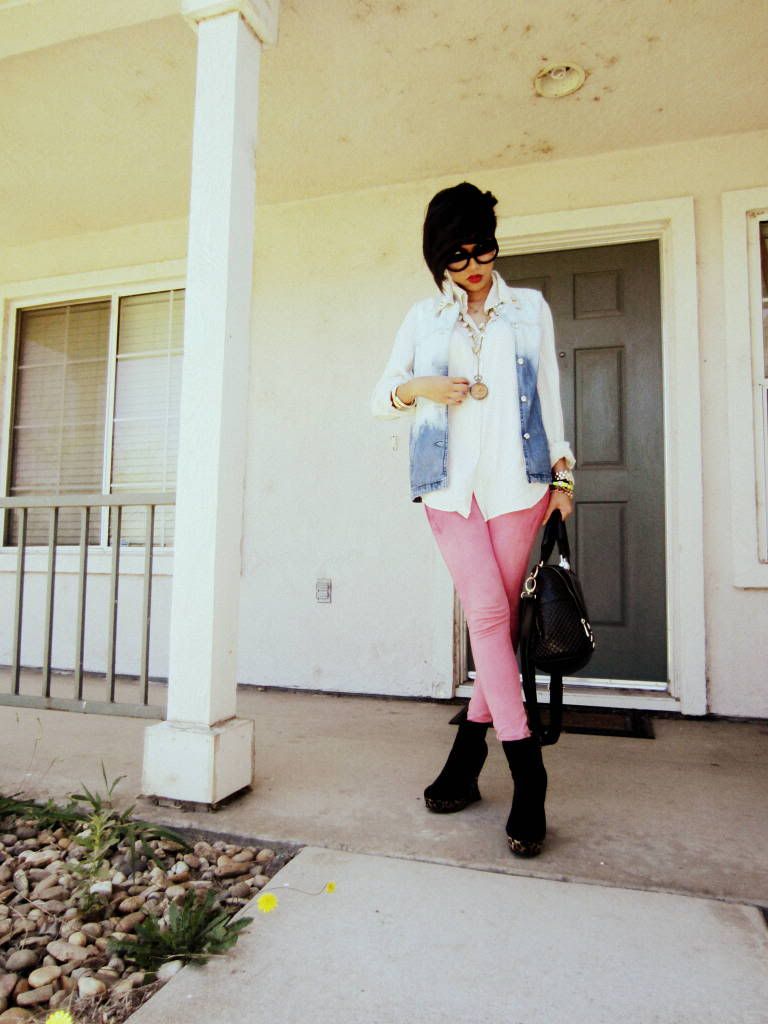 FASHION FOCUS: ACID WASH/ OMBRE DENIM
I've been seeing a lot of acid wash/ ombre on a variety of denim tops, bottoms and outerwear, so I decided to get crafty and do my own DIY. This whole ombre/ acid wash denim trend has been retro'd several times already and I must say, it never gets old. I really love how a piece like this could make an outfit become a stand out just by giving the look an extra "ummph" to it. It gives the look just the right amount of edge that it needs and a vest like this could be paired with practically everything. -- denim on denim, with various leggings, solid and with print, a skirt or even a dress. So, if you want a piece that could dress an outfit down or make it more casual, fun and edgy, this DIY is definitely something you might want to look into.
STYLE QUESTION OF THE DAY:
What would you wear with an acid wash/ ombre denim vest & how would you style it?