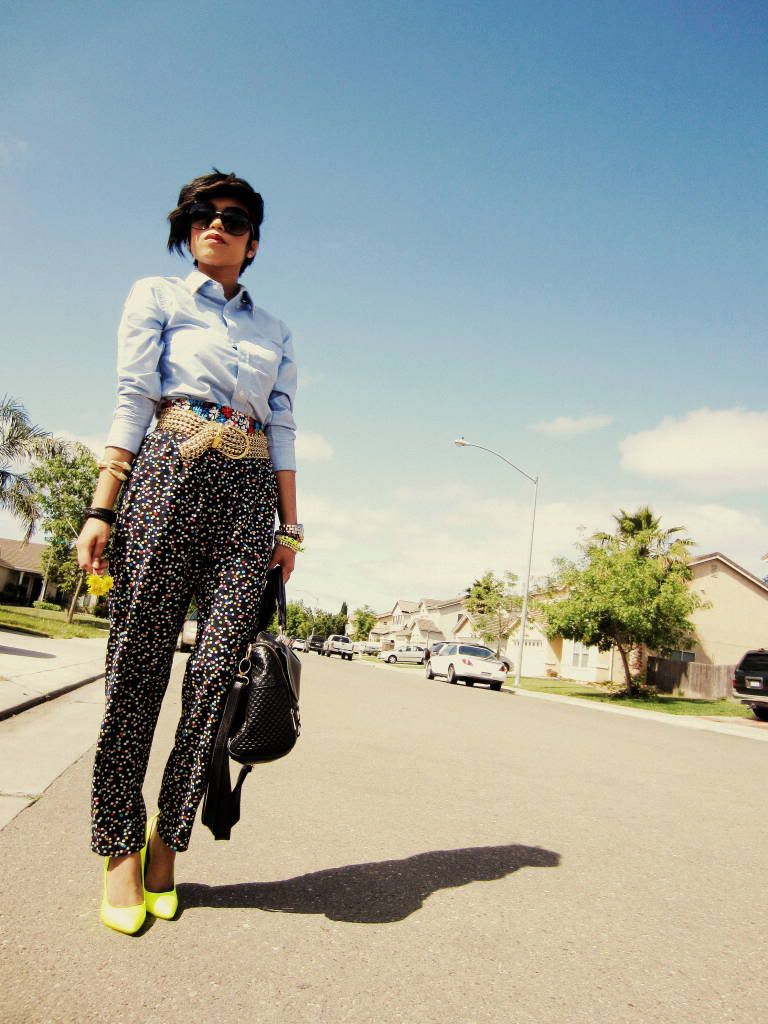 Izod button up top -thrifted I Polka dot high waist trousers -thrifted I Neon yellow heels -GoJane I Mardox bag -UUMI
Chainmail belt -thrifted I Round frames -80's Purple I Watch -Ebay I Claw cuff -OASAP.com I Neon yellow bracelet -Ettika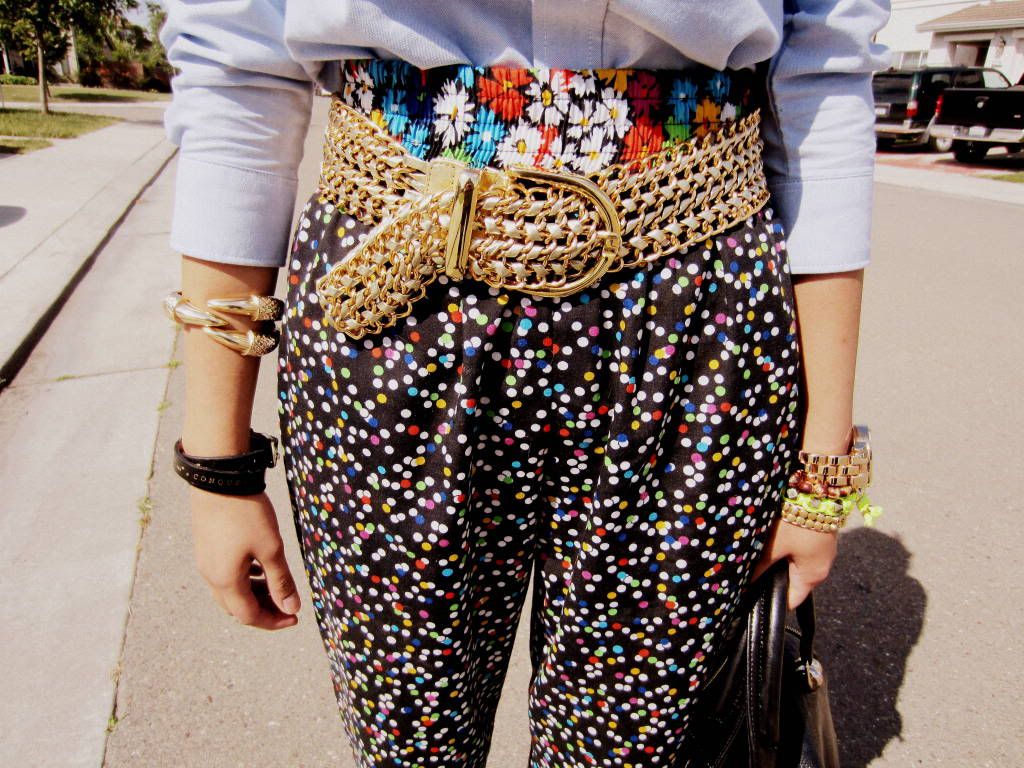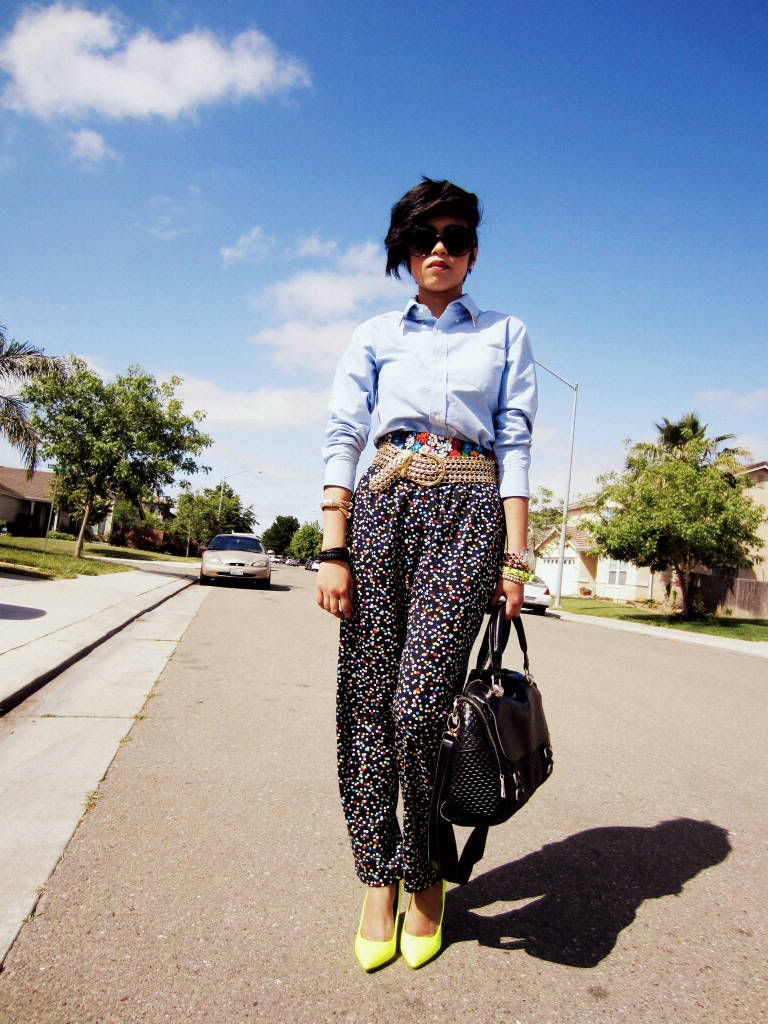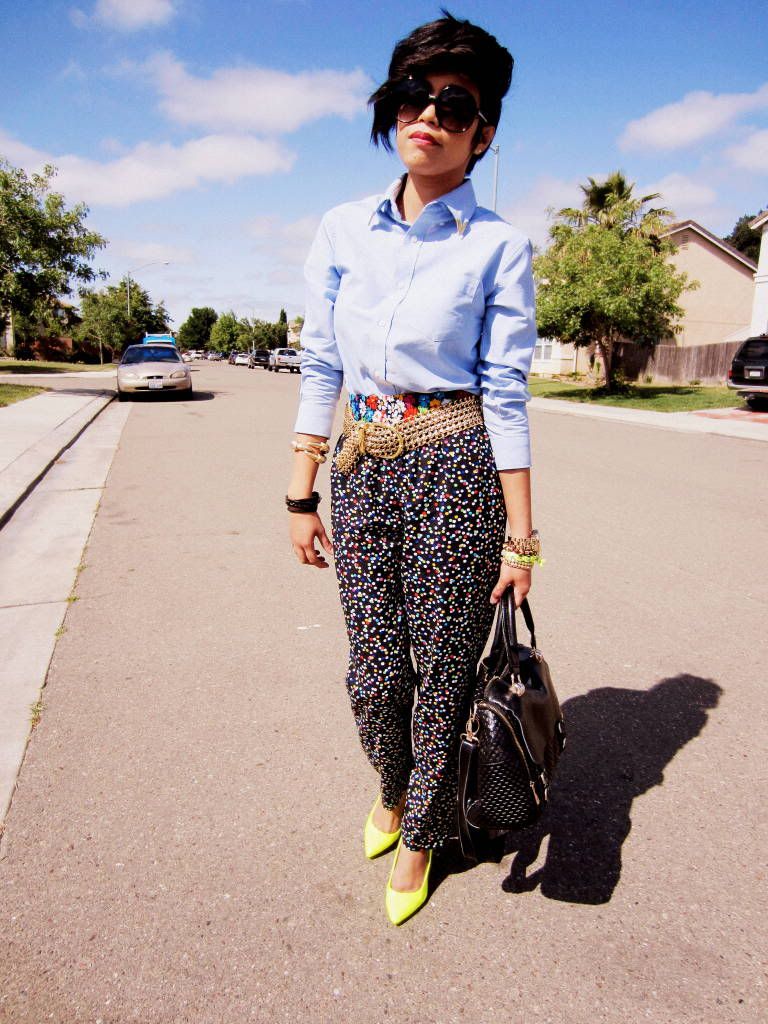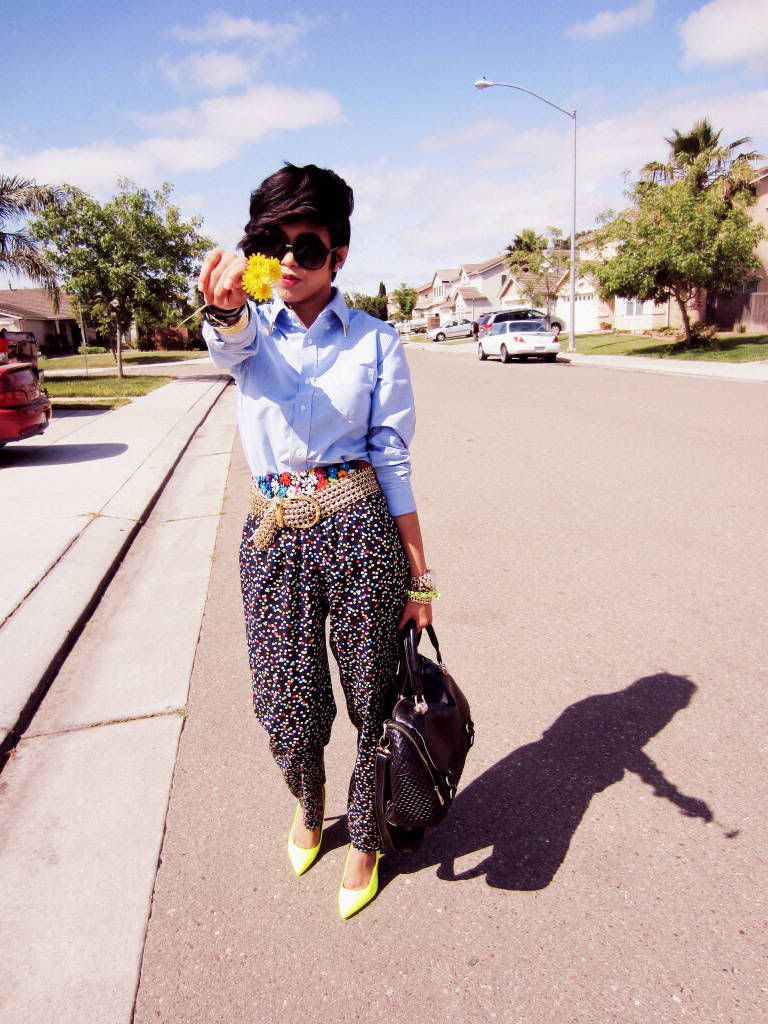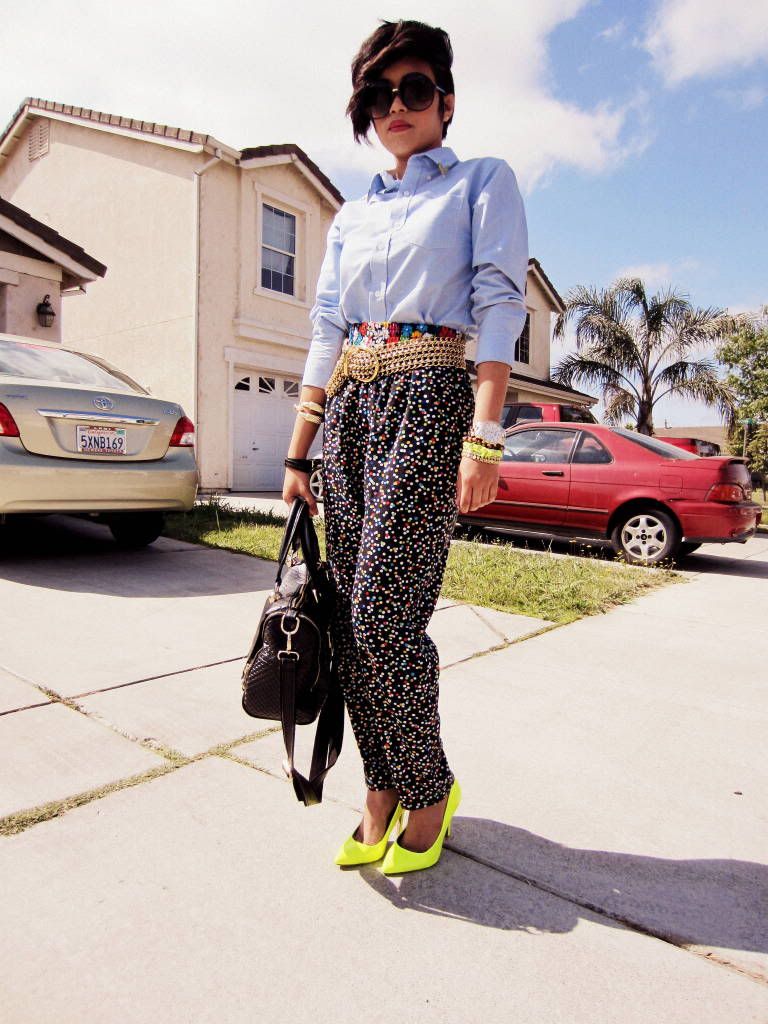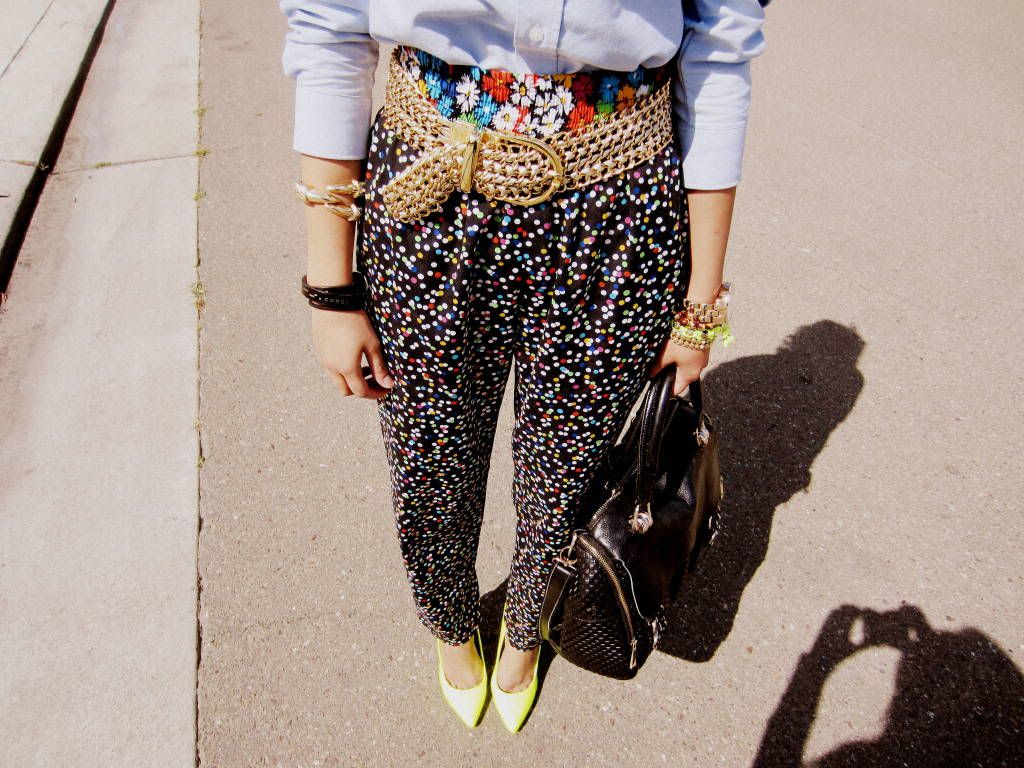 FASHION FOCUS: PRINTED TROUSERS
Trousers with fun prints are the latest and greatest this season. Not only are they in fashion to this date but they are extremely comfortable. It's like wearing stylish pajamas. haha! Now, some people may agree to disagree, but for me, high waist trousers like these gets a two thumbs up in my book. These stylish bottoms can be paired with either flats, wedges or heels. In my case, I wanted to look more sophisticated so I paired my trousers with pointed heels rather than a round toe pump.
Fashion question of the day:
How would you style your trousers?
#teenvogue