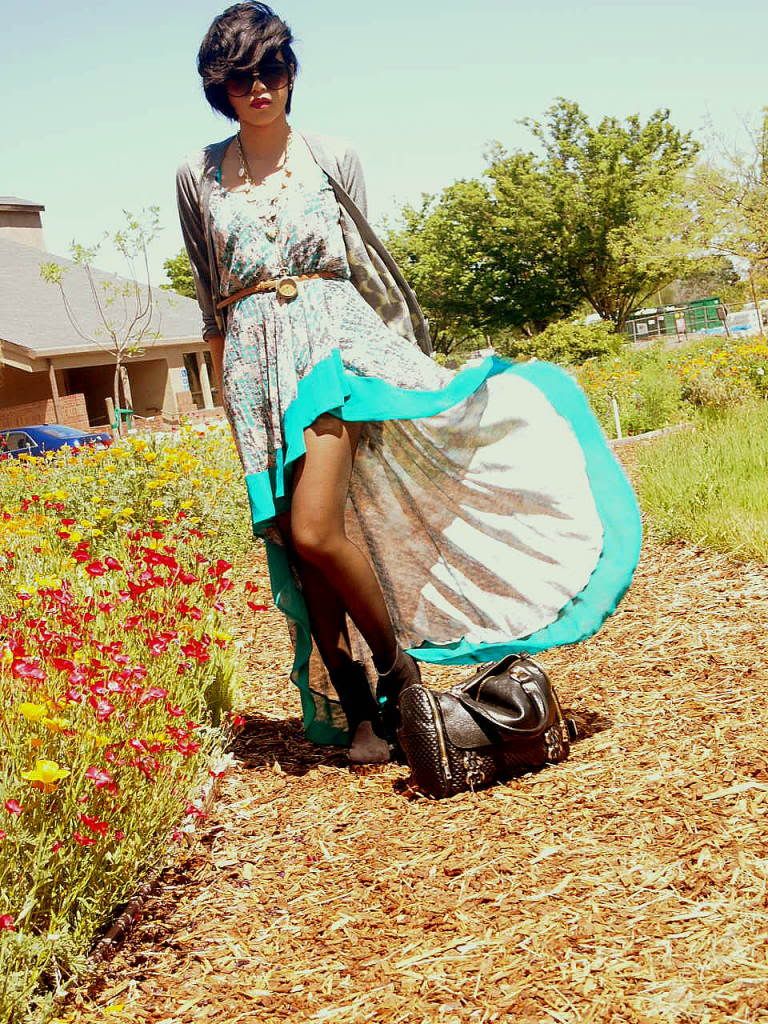 Snake skin high-low maxi dress

from LOVE I

Maddox bag

from Uumi I

Clockwork Clear Orange Necklace

from LYLIF I Black w/ cheetah print booties from AMI I Vintage heart necklace from Superior Thrift I Round frames from 80's Purple I Skinny waist belt from Superior Thrift I Arm Candy from Ettika, Juice Couture, Veeve, Antoinette Lee Designs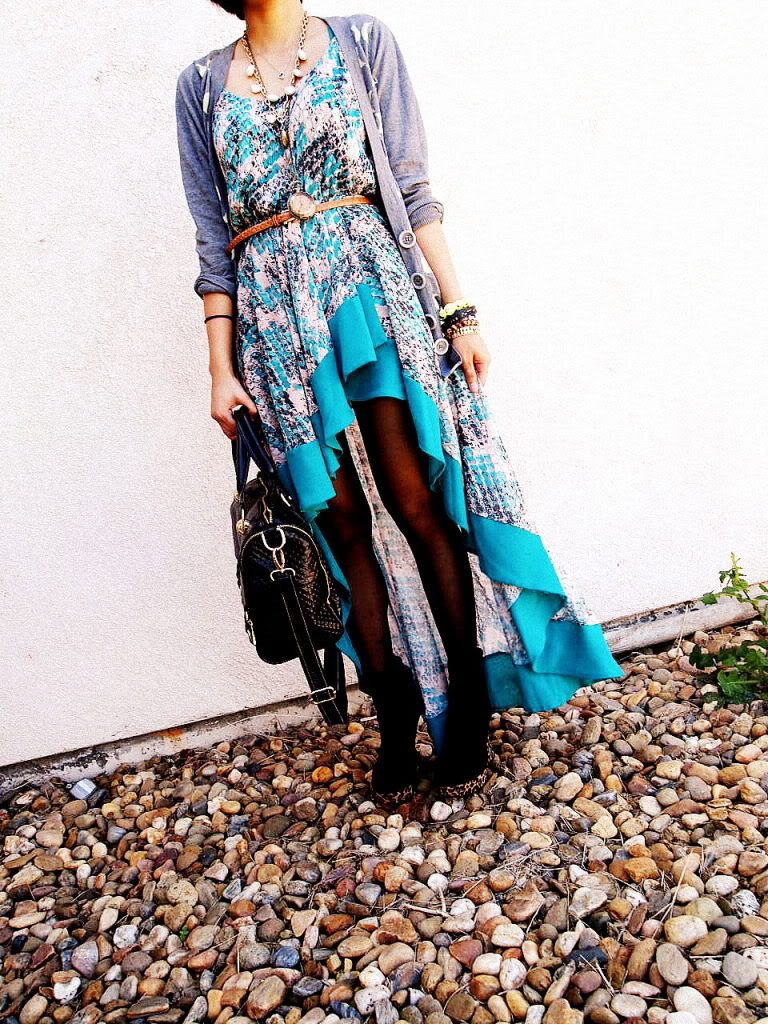 FASHION FOCUS: HIGH-LOW HEM
Dresses, particularly maxi dresses with a high-low hem are a huge hit this season as well as previous seasons because of its versatility. This dress that I'm wearing from

LOVE

is made of a very light chiffon-like fabric that makes it weather appropriate at the same time you could either dress it up or down depending on your mood or occasion. --From being beach chic to a nice sophisticated girls night out in the city chic. Either way, this dress will turn a few heads..like the saying, "business in the front, party in the back"...just the other way around for this one.
So, in this outfit, I decided to go for a semi-casual / semi- glamorous look. I tried making the outfit less outlandish by throwing on a long thin cardigan with subtle neon accents to take away some of the "formal" feel to the look. I also paired some nice black booties with cheetah prints on the heel to make the look more fun and casual. Then I decided to wear some sheer black nylons just to kind of create an illusion of longer legs. As far as accessories goes, since I'm going for a less formal look, I opt for longer and layered necklaces rather than a choker or extremely bold statement pieces for the neck area. By doing so, it also gives the illusion of a much longer upper body because it automatically draws the eyes attention vertically as opposed to horizontally.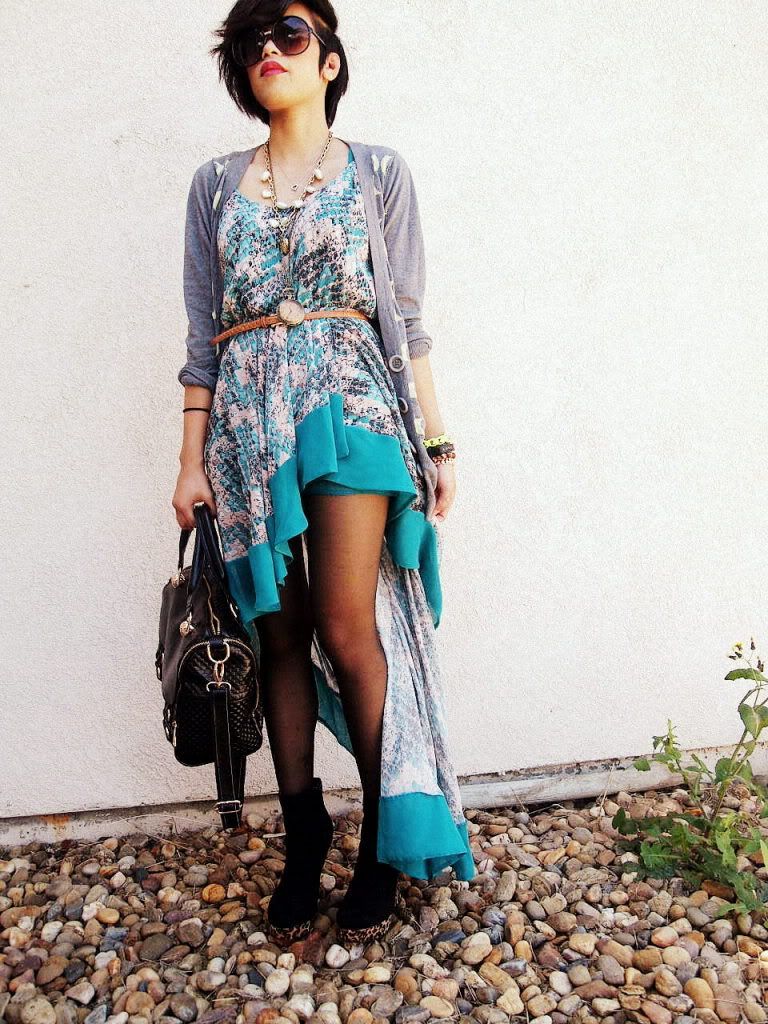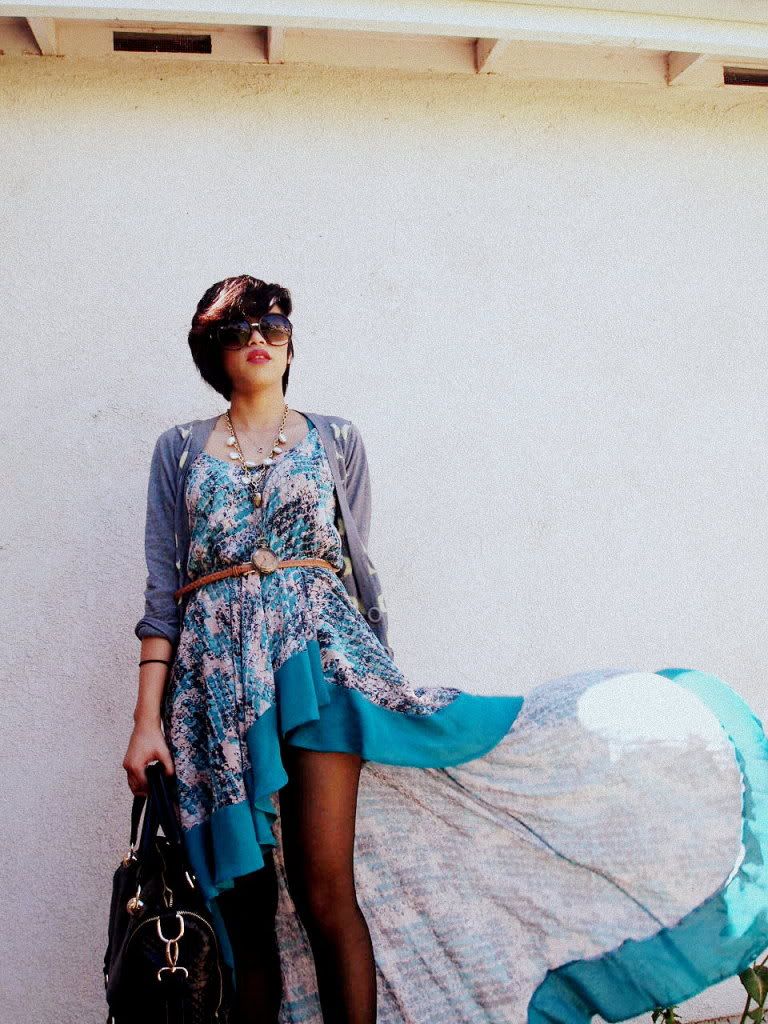 CLOCKWORK CLEAR ORANGE NECKLACE
FROM
LYLIF.COM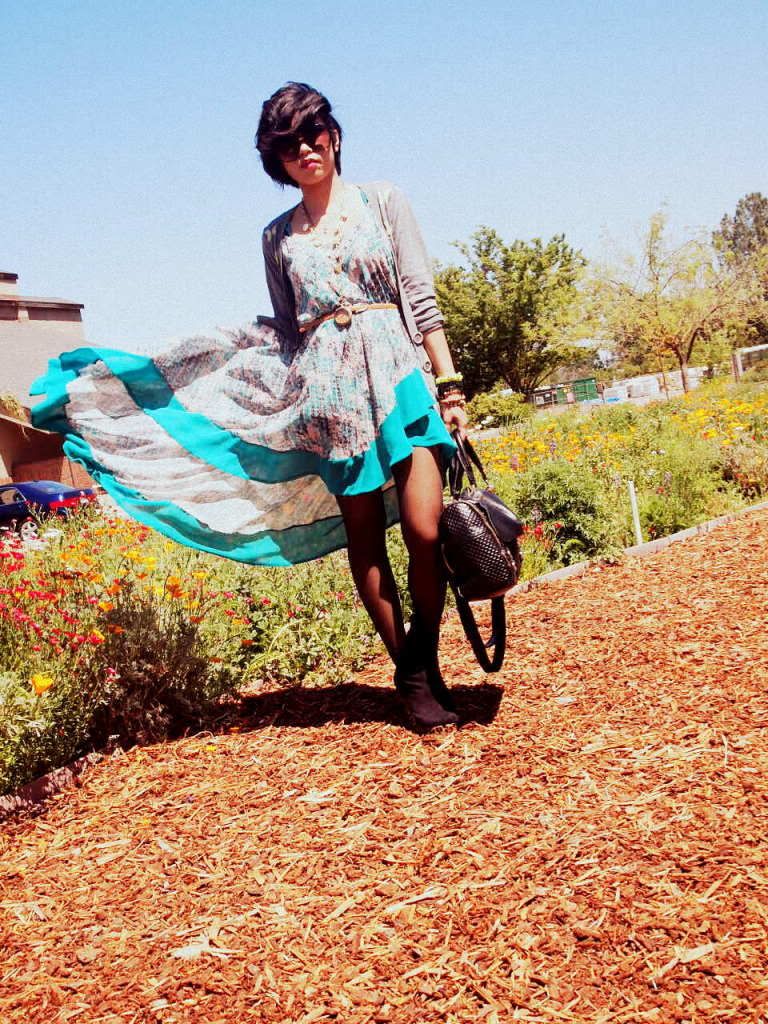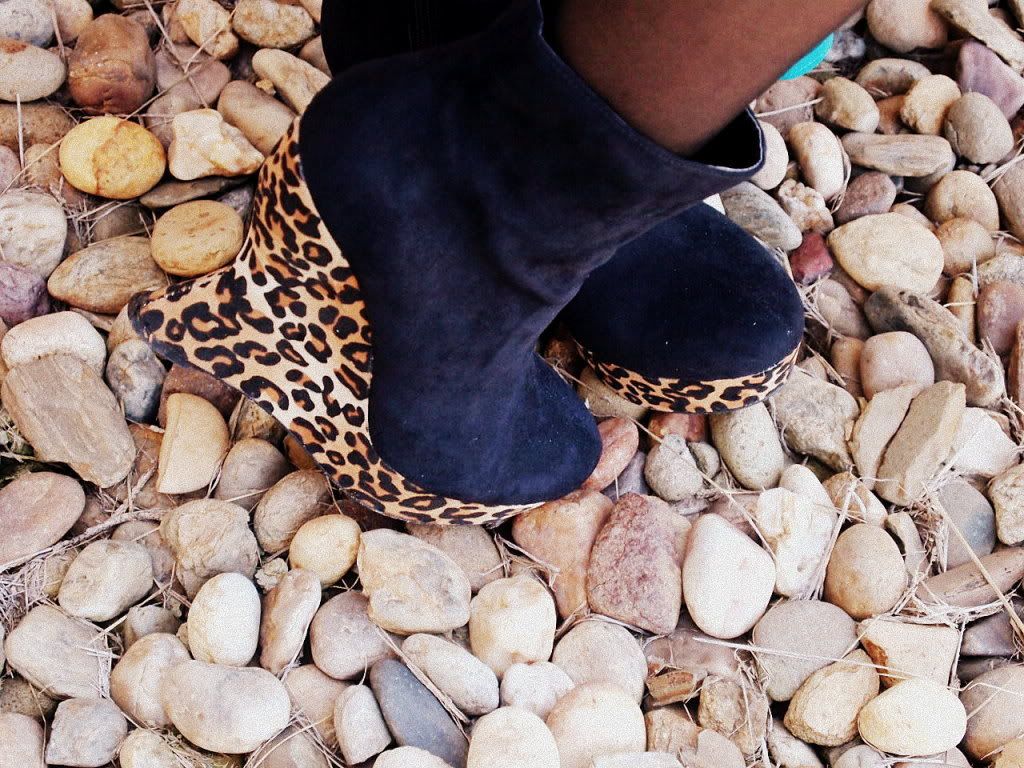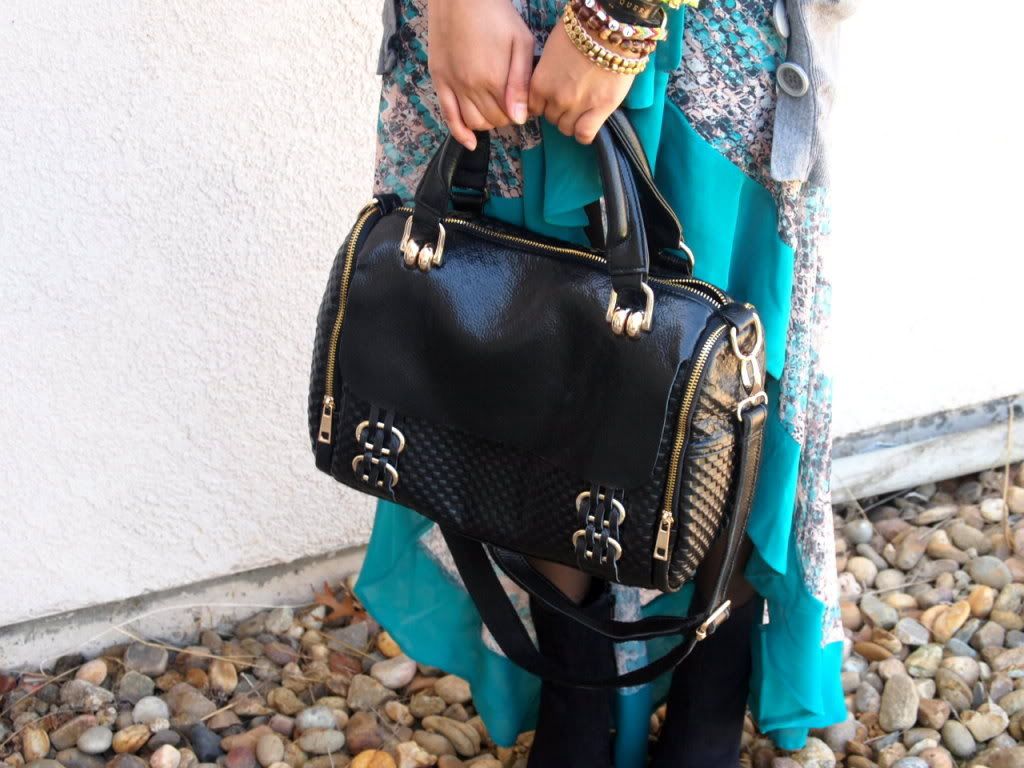 FASHION HIGHLIGHT: AN INVESTMENT PIECE
To start off, I admit that I am indeed a very frugal person. However, as we grow older we realize that fashion is not only about the bargain items that always turn out to be the "disposable" kind, but also about the investment pieces that takes time....well, to purchase. So, what would be considered an "investment piece," you might ask? well, stuff like premium denim...something that could be used and worn forever (unless you lose or gain weight...well, now that's another topic that we can save for another post) Another things also include designer brand items whether it'd be a handbag or footwear or even that really expensive little black dress that you never seem to find an occasion to wear but dying to do so anyway.
But with kidding aside, I think investment pieces are these material items that we could seriously use over and over again. Needless of time, the "piece" will stay in good condition and then you'll be able to say that it was definitely worth the investment.
LIKE MY MADDOX BAG?
BUY IT

HERE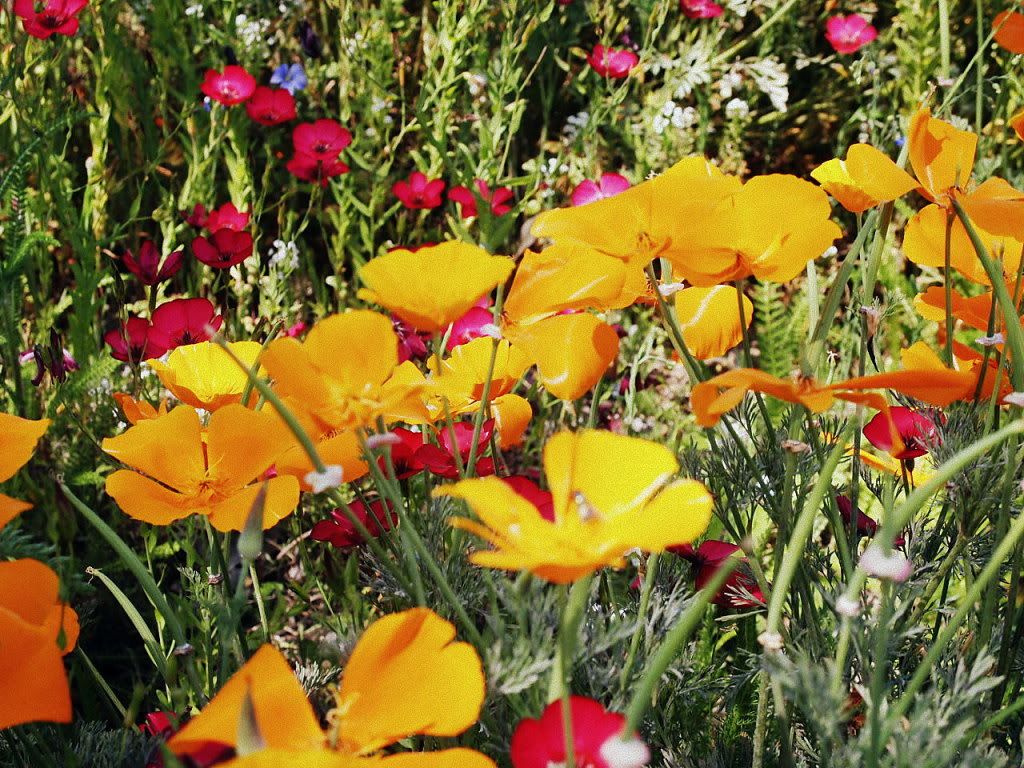 DIAMENT DESIGNS WINNER IS....
DIANNE V.
please email me at nicolettesison@yahoo.com with your shipping info within 48hrs.
Congrats, Dianne!!!
------------------------------------------------------------------
CLICK "READ MORE" TO ENTER THE GIVEAWAY!
Open Worldwide to all my followers
Giveaway ends on

May 6, 2012

; 12am PST
a Rafflecopter giveaway