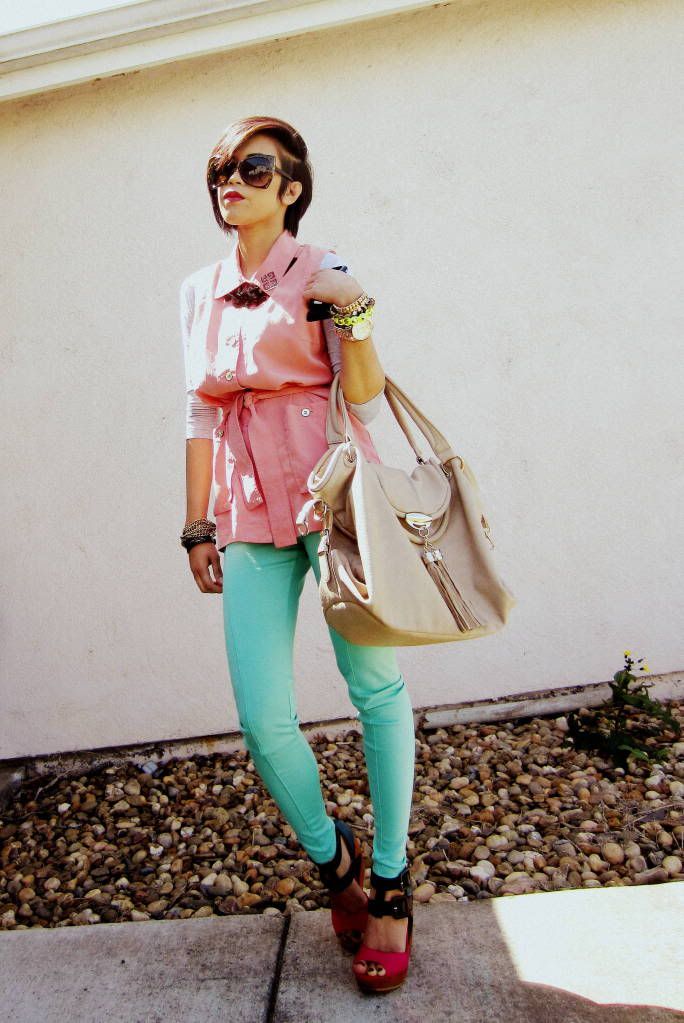 Salmon top -Ann Taylor /Gray quarter sleeve -F21/ Mint Leggings -
UrbanOg.com
/Color block cut out wedge -
Gojane.com
/
Taupe
tassel
handbag -Ross/
Rose gold watch -Ebay/
Black lace collar necklace -NN Sale/
Yellow bolo cord bracelet
-
ETTIKA
/ Friendship bracelet -Juicy/ Gold chain bracelet -F21/ Bow sunglasses -Sunglasswarehouse/ Black morse-code wrap bracelet -Antoinette Lee Designs/ Givenchy logo brooch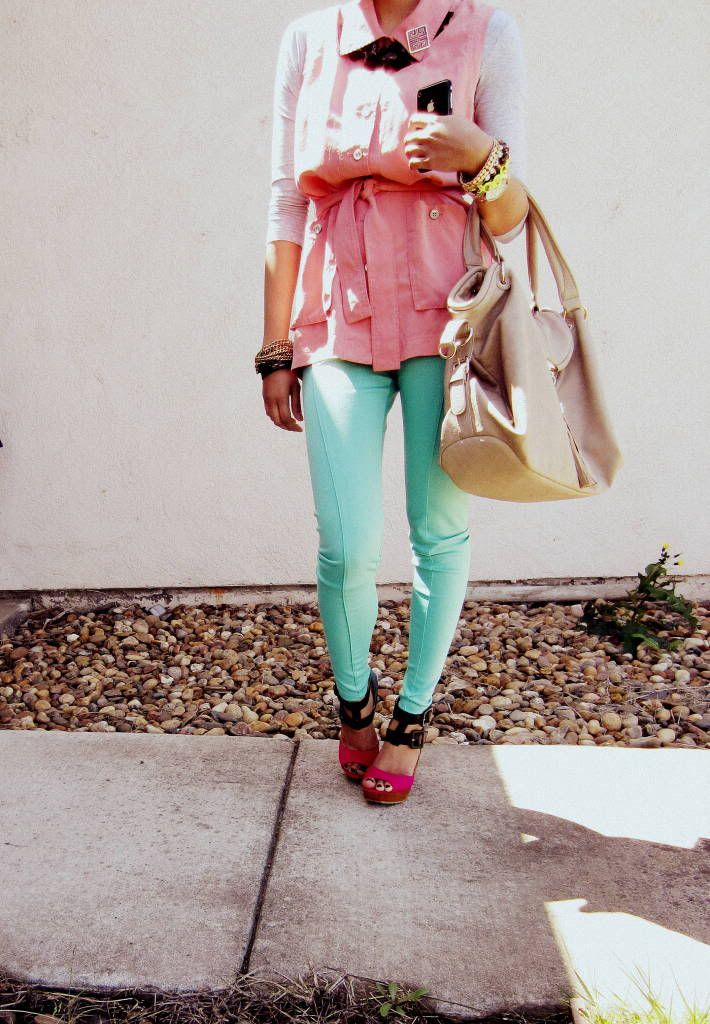 FASHION FOCUS: POP OF NEON
With all this pastel trending this season, we forget sometimes that neon colors are definitely coming back from the 80's. Now, this "trend" might be a little over the top for some people but having little neon accents never hurt anyone. In fact, little pops of neon in a person's outfit makes one appear more fun and a bit more daring than usual. As you could all see, my outfit already consists of too many colors, however, I decided to add my

Yellow bolo cord bracelet

that I got from

Ettika

to add a brighter and bolder accent to my outfit. This pop of neon, then becomes the statement piece to my look regardless of all the color craze that's already happening.
Now regardless of whether this whole neon trend is for your or not, you should definitely give it a try because you don't necessarily need to get caught in a full neon gear, little pops of neon is all you need.
>>Like my bracelet? Buy it here!