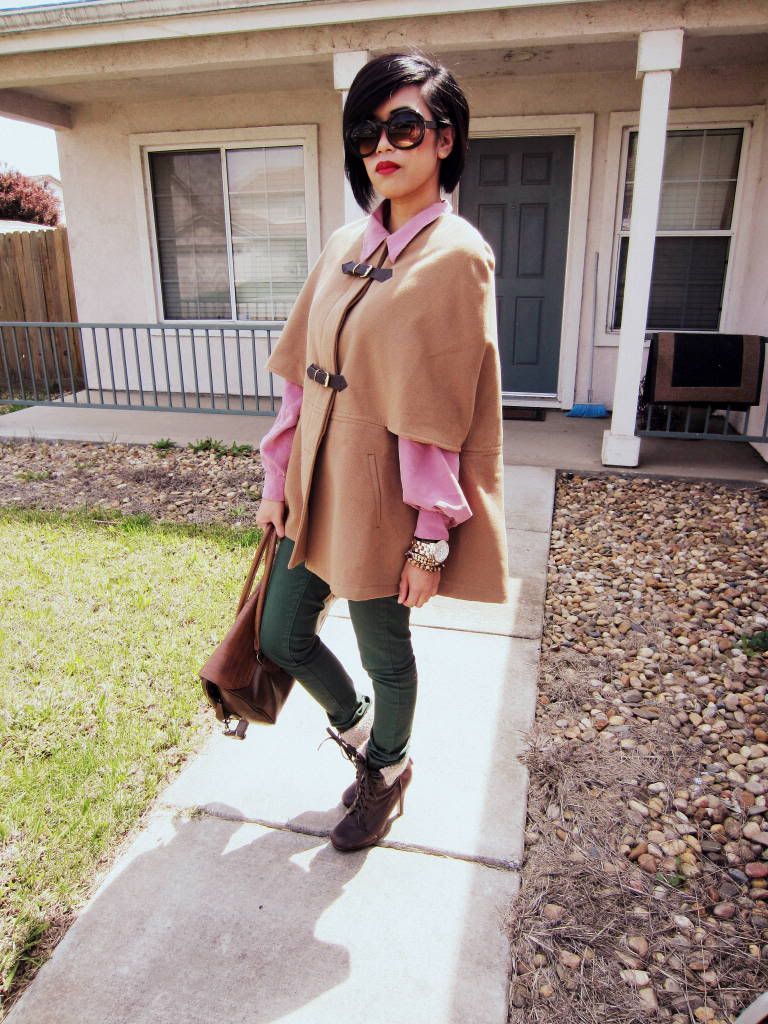 Gossip girl fur cloak

-

Sheinside

I Rose button up top -Superior Thrift I Forest green skinnies -Forever 21 I
Madden girl faux fur booties -Ross I Brown lace satchel -TJMaxx I Round frames -Love Culture
Rose gold watch -Ebay I Bracelets -Veeve/ Juicy Couture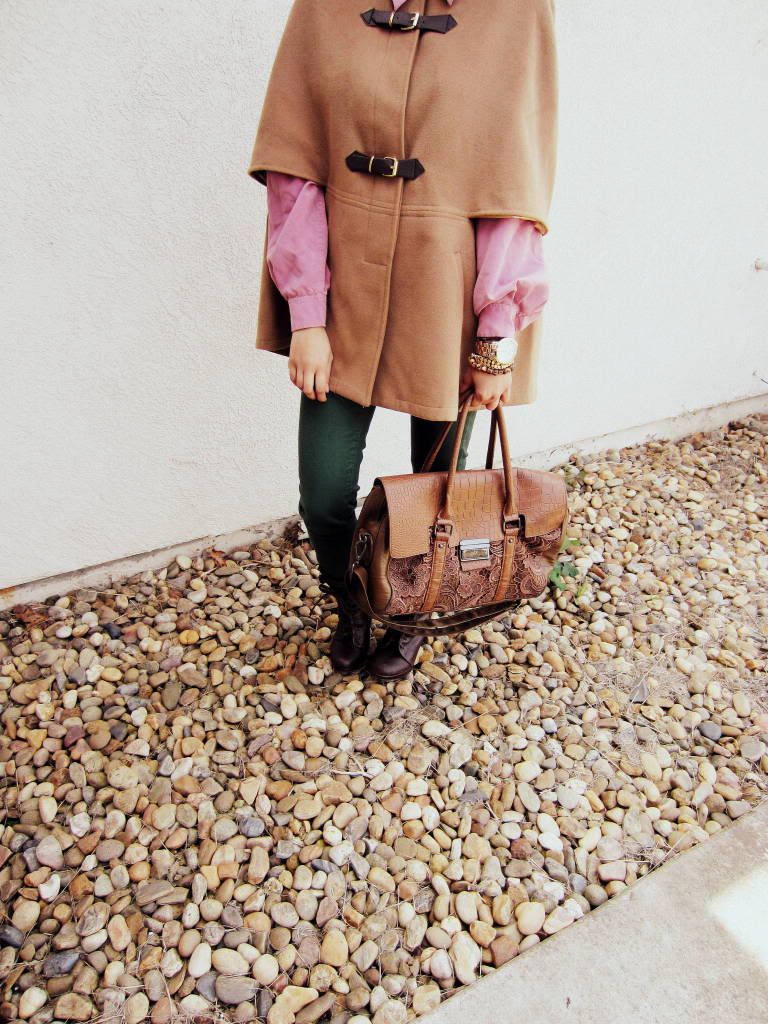 FASHION FOCUS: CAPES
Capes have been an ideal choice for outerwear this past F/W season as well as the year before. However, it should also be an essential part of your wardrobe for this winter- spring transitional weather as this time of year, the weather is more unpredictable than usual. Gusty winds, extremely cold mornings and warmer afternoons and who can forget, rain on a sunny day? Now, if that doesn't get on you on your toes, I sure a heck don't know what will.
These capes are very easy to put on and take off, making them the perfect outerwear for this unpredictable transitional weather.
Now, in this outfit, I decided to wear my

Gossip Girl Fur Cloak

(minus the faux fur collar that it came with it, obviously, it would be too hot if I wore it) that I received from

Sheinside

. I then decided to pair a rose colored button up top with a pair of forest green skinnies to add subtle pops of color without over doing or over powering each of the garment pieces. I finished off the look with a pair of laced up booties and a bag of choice, of which I decided to opt for a neutral colored bag that will not only compliment the boots but also the entire outfit.
Now, with this crazy Northern California weather, having this cape around sure helps keep things together and in place. Not only that, but it also makes it equally chic for the purpose it does. This cape can be worn over skinny jeans or a little black dress, creating an effortlessly put together outfit that goes from day to night. It also features a detachable faux fur collar that can be put on for colder nights.
Also,

Sheinside

was kind enough to give me and my blog followers an exclusive 20% off code. Simply enter: NICOLETTE20 at the checkout to receive your discount.
Please be noted that this exclusive discount code will expire on 05/30/12.