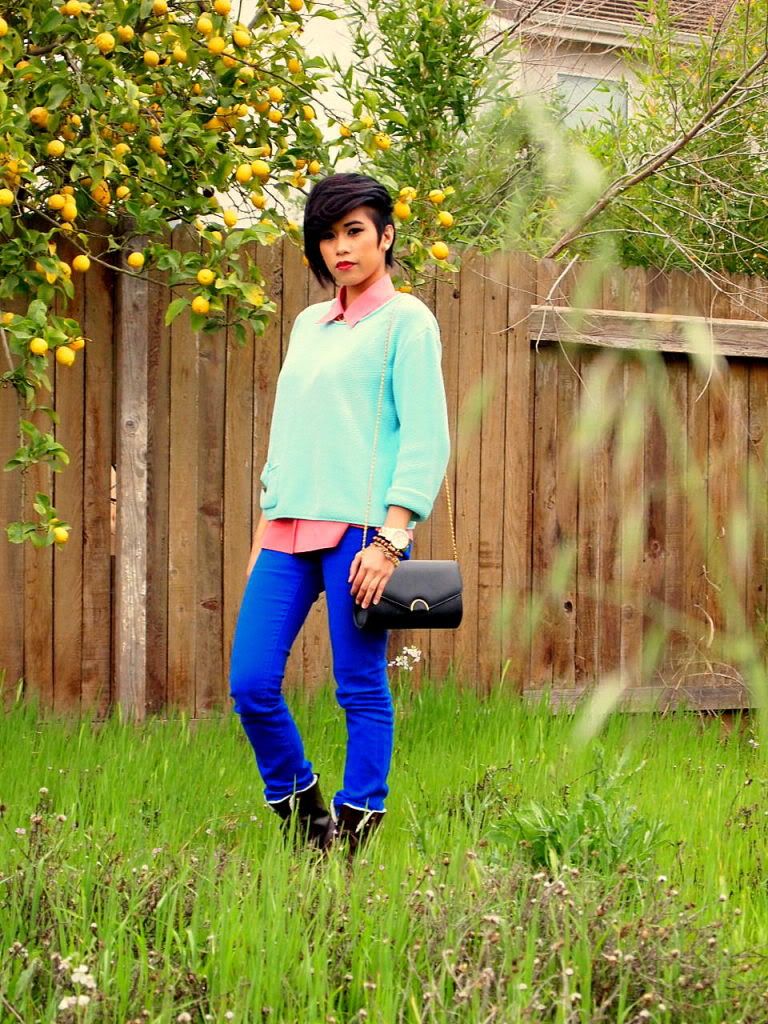 Seafoam green sweater -Thrifted I Coral button up top -Thrifted I Cobalt blue skinnies -Thrifted I Boots -Ross
Bag -Thrifted I Gold watch -Ebay I Bracelets -Juicy Couture, Friendship Bracelet, Veeve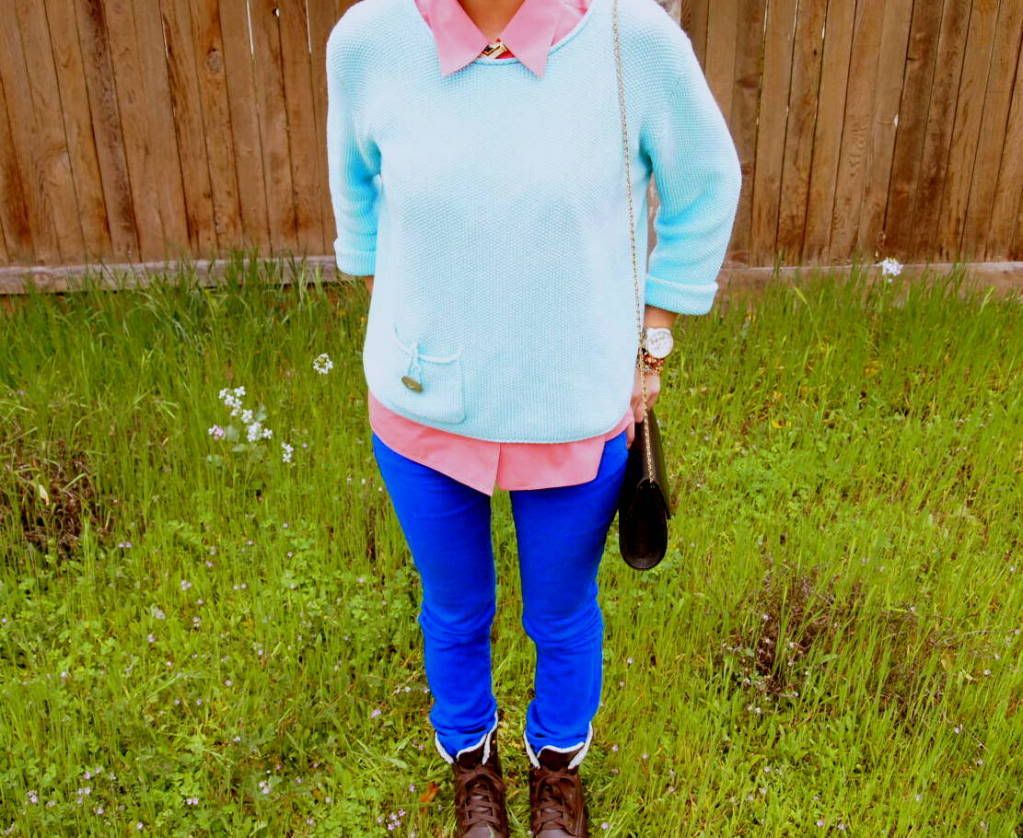 FASHION FOCUS: COLOR BLOCKING
Color blocking is not a stranger to us all, as it has been a trend that's been going on for quite a while now. Though many have rocked the colorful trend, it was really Yves Saint Laurent that popularized the whole look through his Mondrian dress which was inspired and named after a Dutch painter, Piet Mondrian.
Color blocking combines two or more colors in one
ensemble, whether it would be complimentary, monochromatic, bright, muted or contrasting colors.
In this outfit, I paired a bright cobalt blue skinny jean with a muted seafoam green knit pullover on top of a coral button up and accessorizing it with a simple vintage gold choker w/ a sapphire gem as an accent. I then paired this ensemble with some lace up combat boots and finishing it off with a few gold arm accessories. Can I say, arm candy? Anyway, if this look, more so the trend doesn't catch your attention enough, I sure as heck don't know what will.