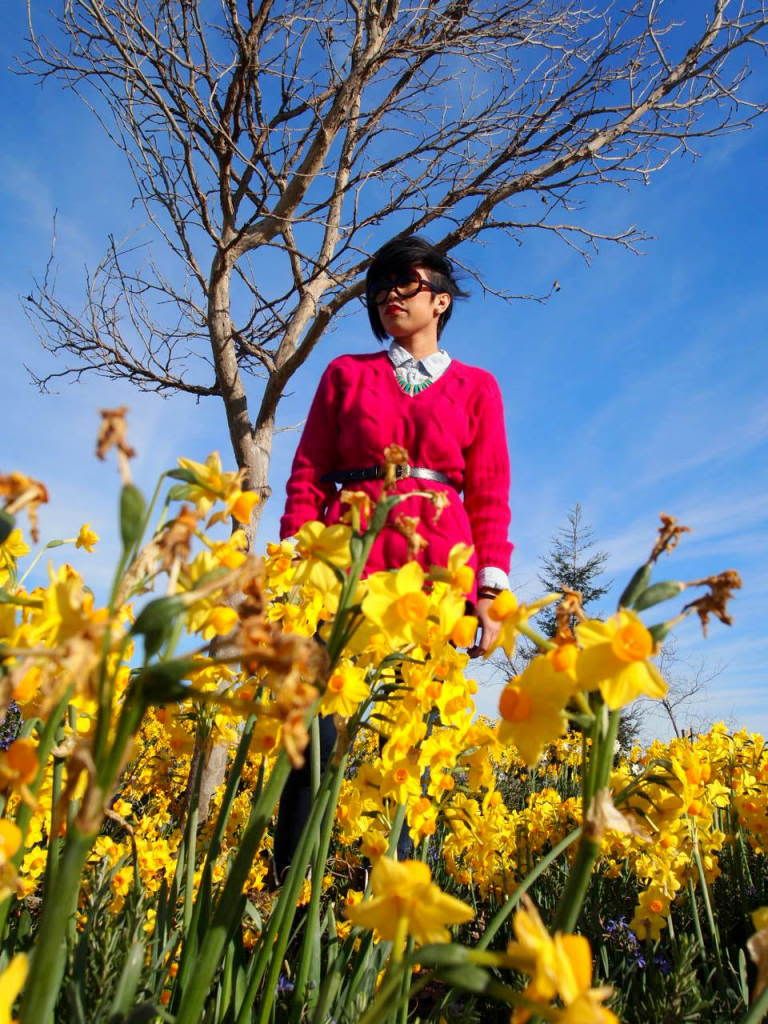 Sweater -Thrifted I Button up shirt -F21 I Skinny jeans -Ross I Boots -Ross I
Necklace -LYLIF I Belt -Thrifted I Half-tint sunglasses -Sunglasswarehouse.com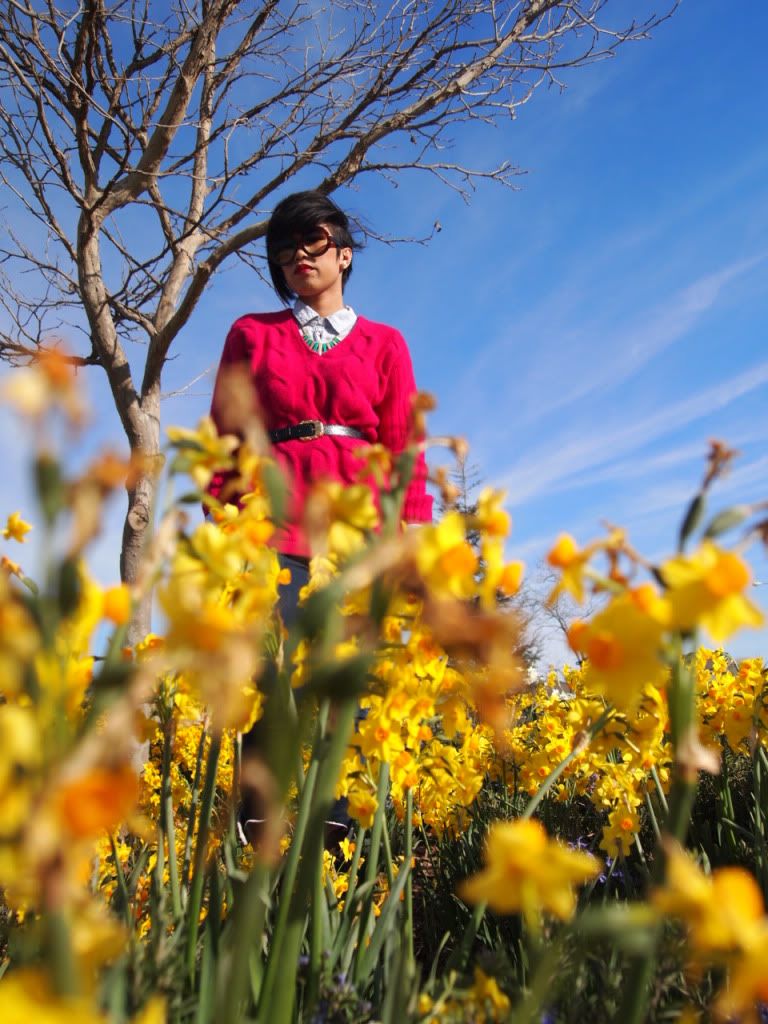 As we all know, spring is coming up very quickly, hence the beautiful flowers blooming. In this outfit, I wore a shocking hot pink v-neck knit sweater paired with a pale blue button up shirt to have some kind of contrast. I also wore my LYLIF piercing points necklace along with a vintage leather belt adorned with a gold buckle.
I also made sure that I folded the cuff of my shirt onto my sweater to add a little contrast of color in my wardrobe. I then finished off the look with some dark wash skinny jeans, some brown laced up combat boots and my new half-tint round frames that were Chanel-inspired.
In this photo, you can see not only beautiful flowers but a nice combination of bold spring colors because although we think that spring is just all about the pastels and pale hues, it really isn't. This spring of 2012, we will definitely see a lot of bold, bright and neon colors whether it would be on the runways or on the streets.
I say, whether you love color or not, this spring, you should definitely try to opt your pastels with something brighter and bolder.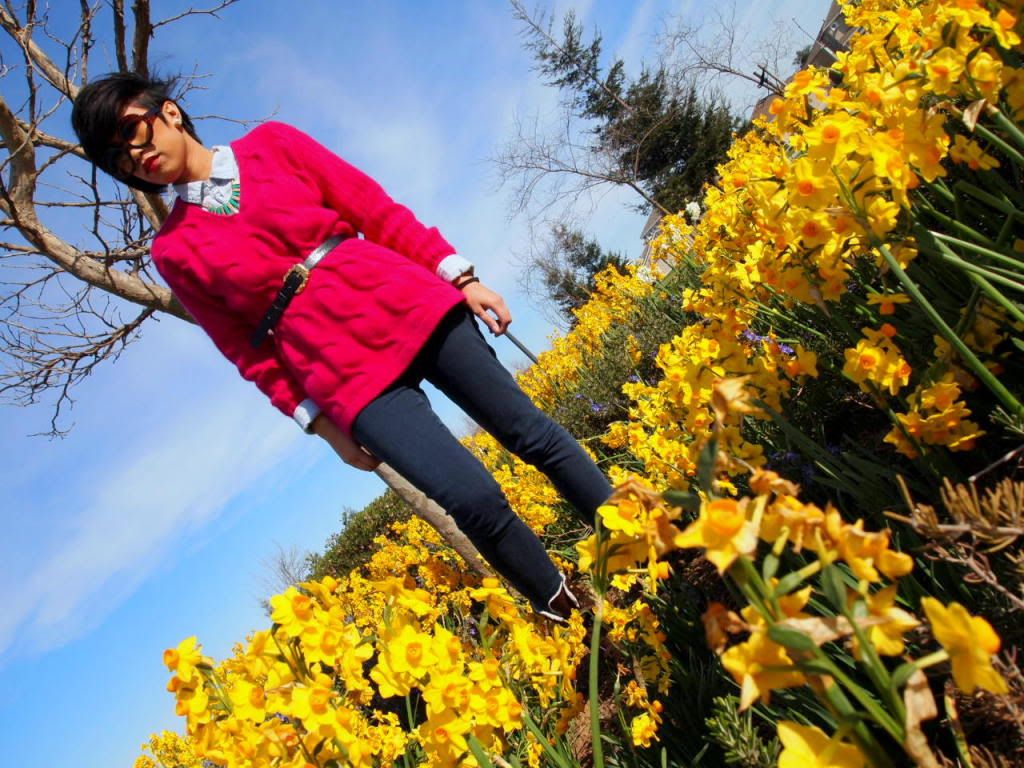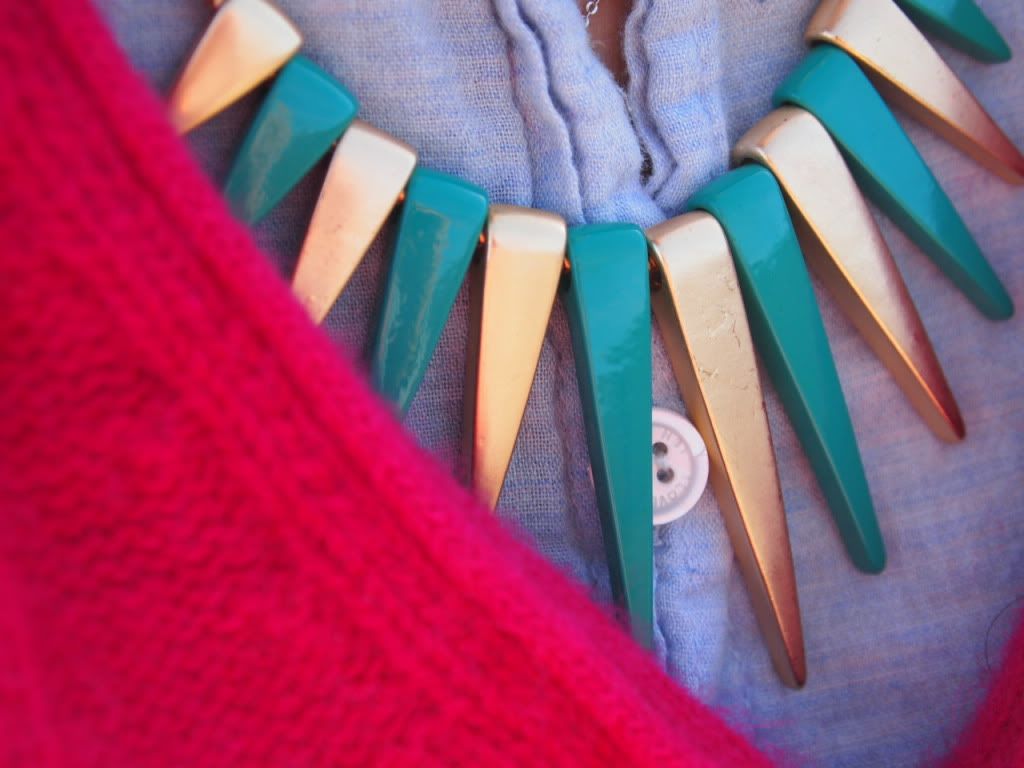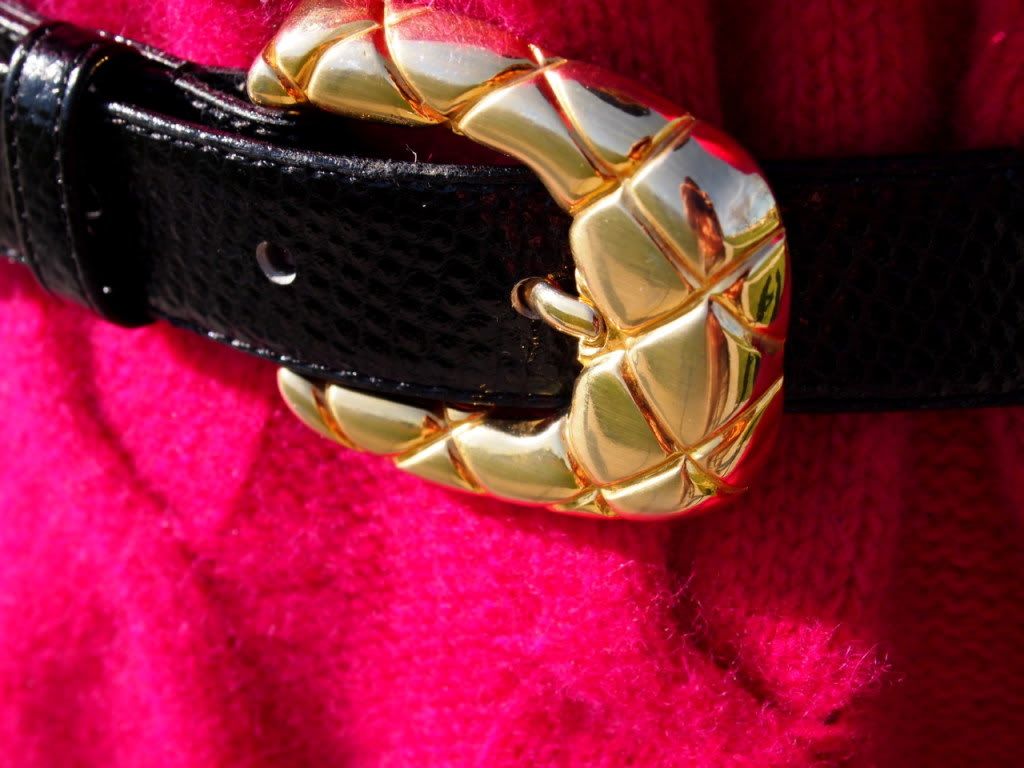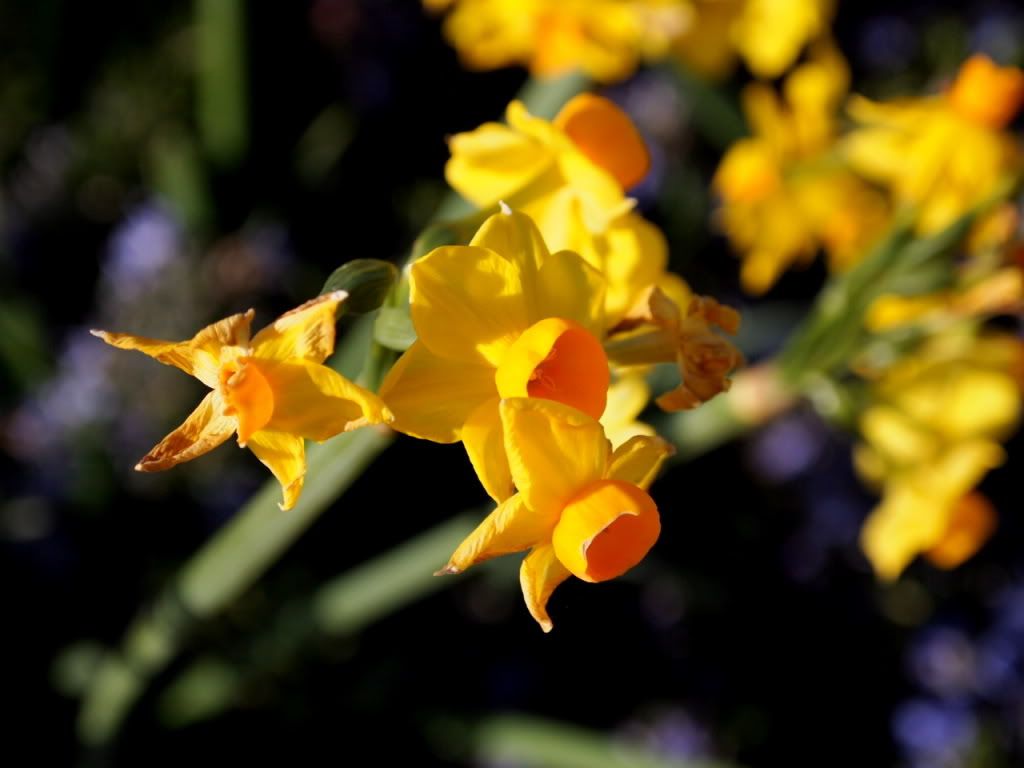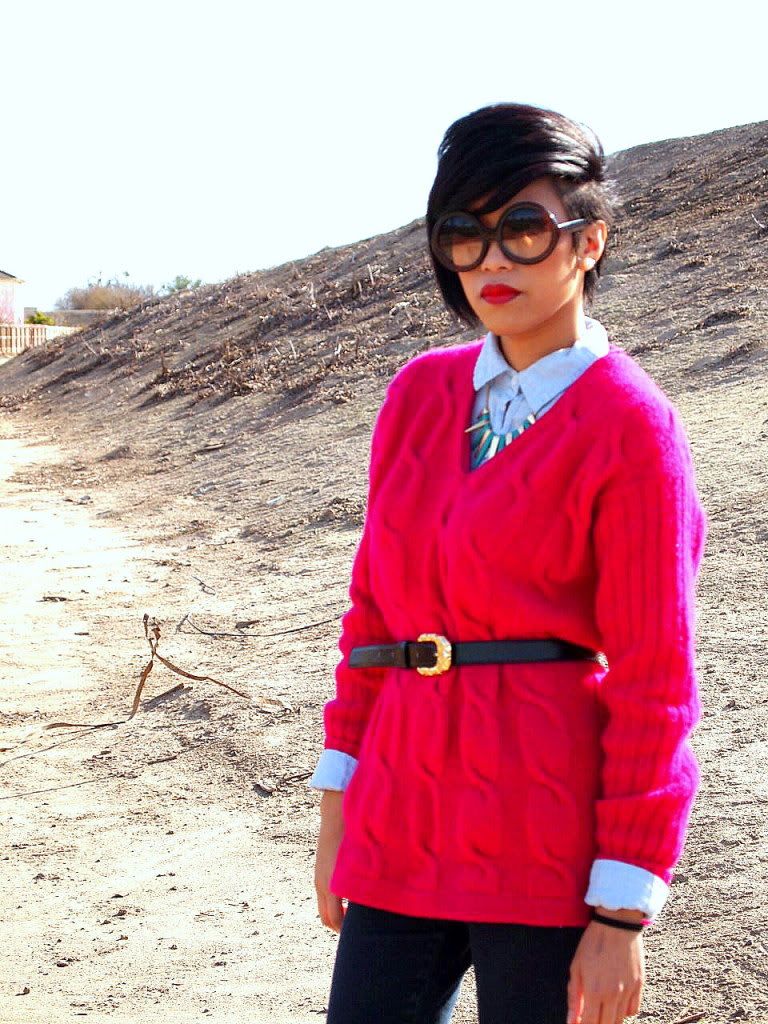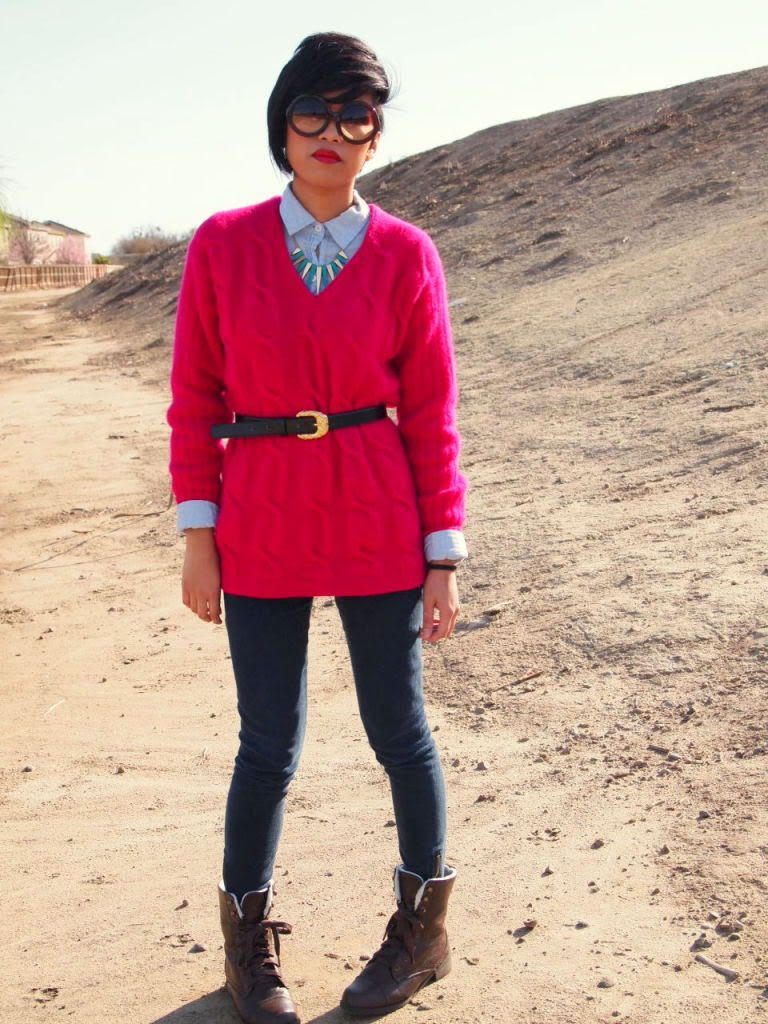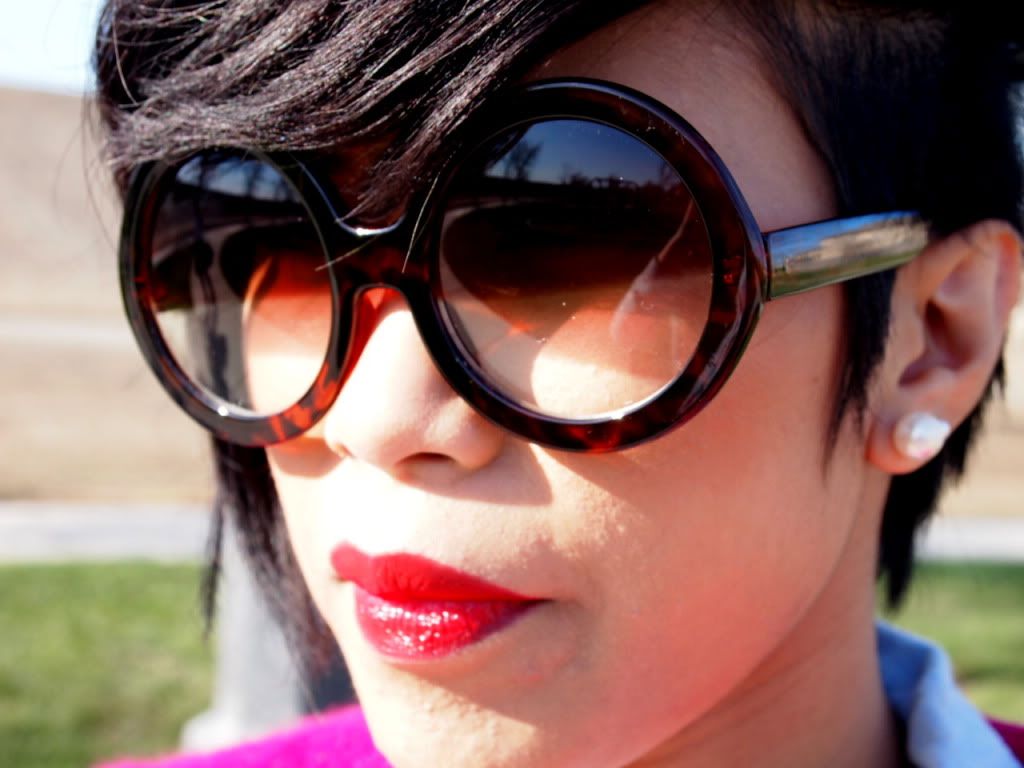 Half-tint sunglasses (Chanel - inspired)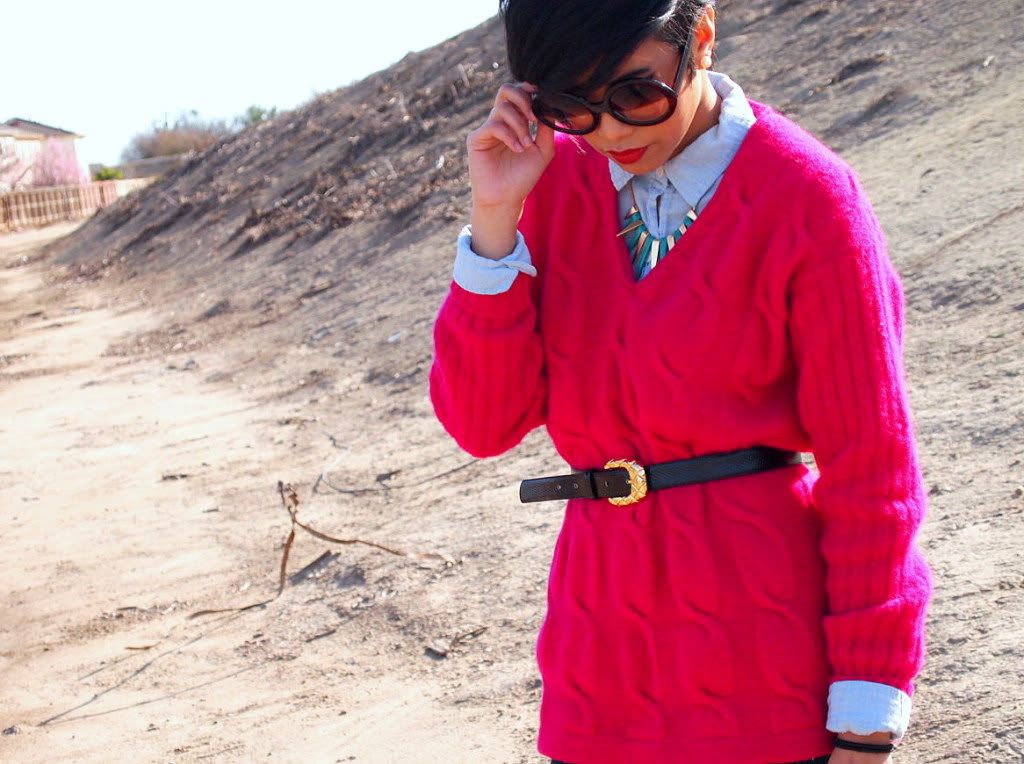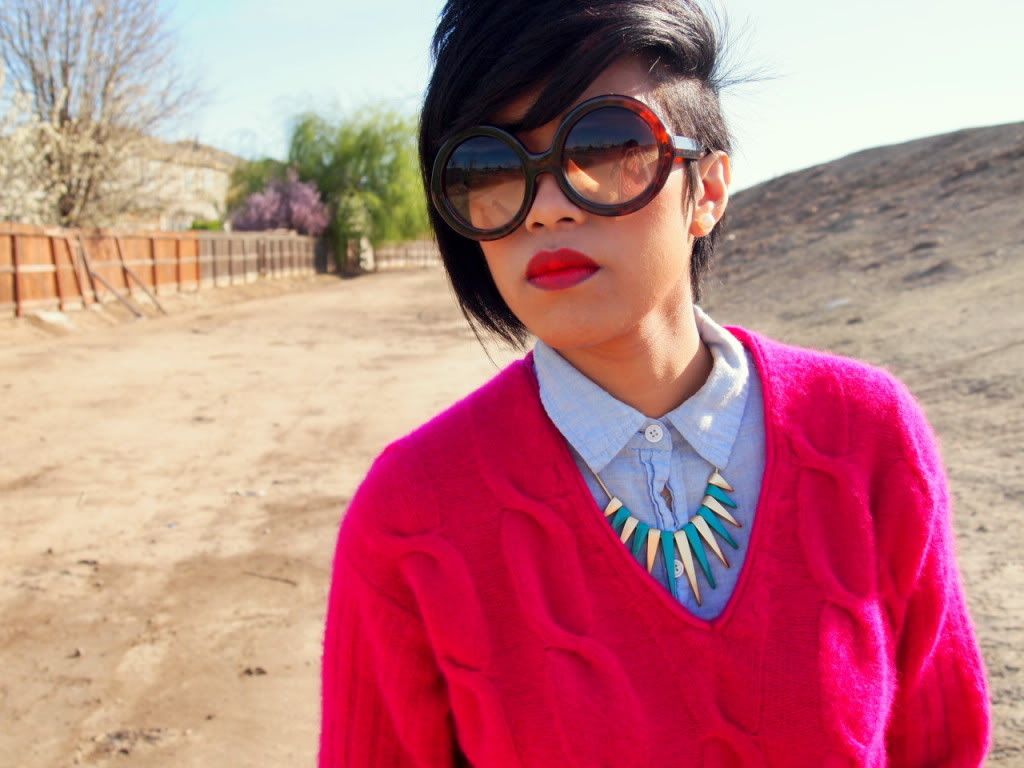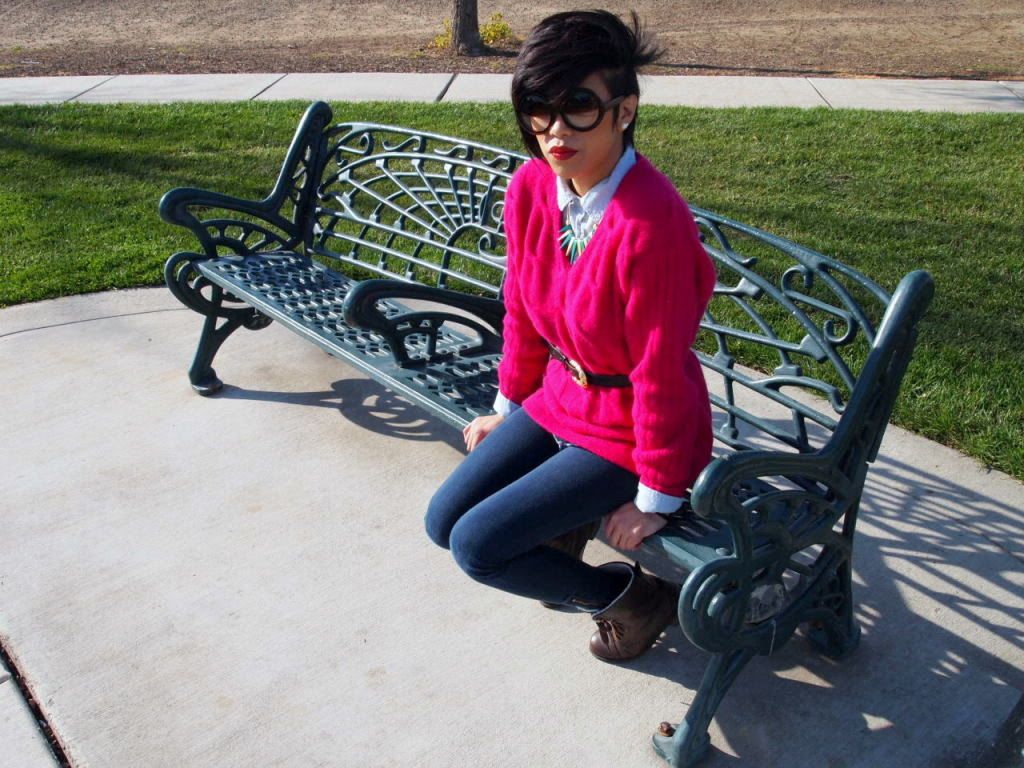 PHOTOGRAPHED BY DIANNE SISON