Ivory button up -Thrifted I

Mint high waist leggings

-UrbanOG.com I

Canvas platforms

-UrbanOG.com I
Forest green blazer -Thrifted I Round frames -80's purple I Love morse code bracelet -Antoinette Lee Designs I
Watch -Ebay I Vintage necklace -EBV I Bracelets -Juicy Couture, Friendship bracelet & Veeve I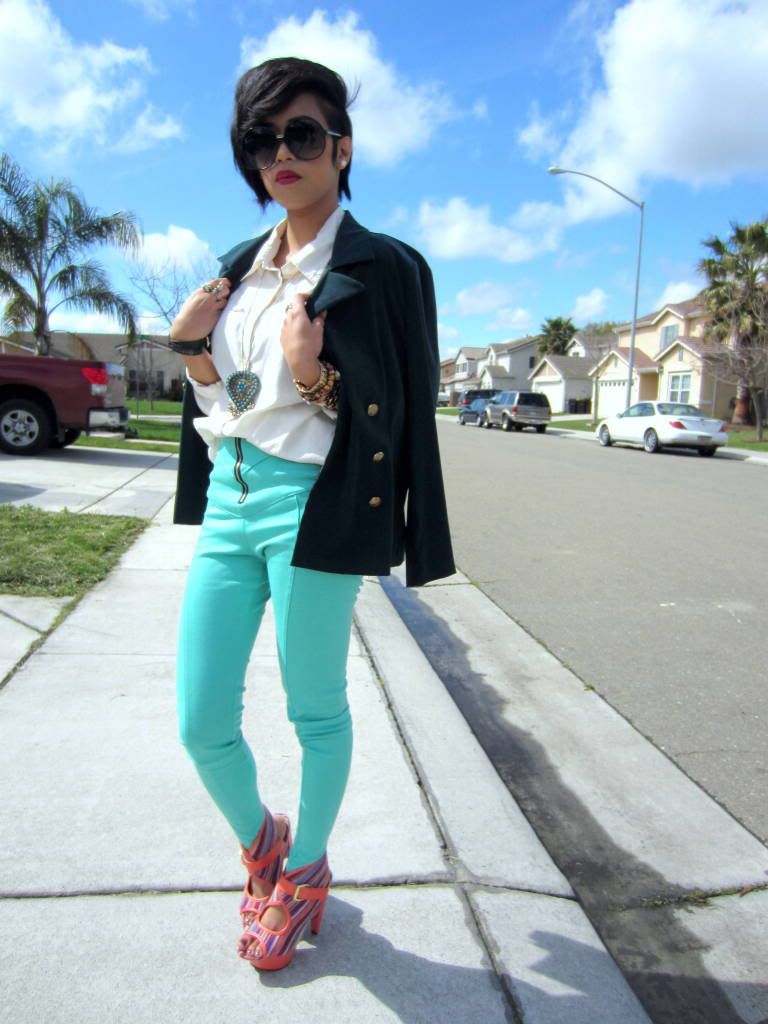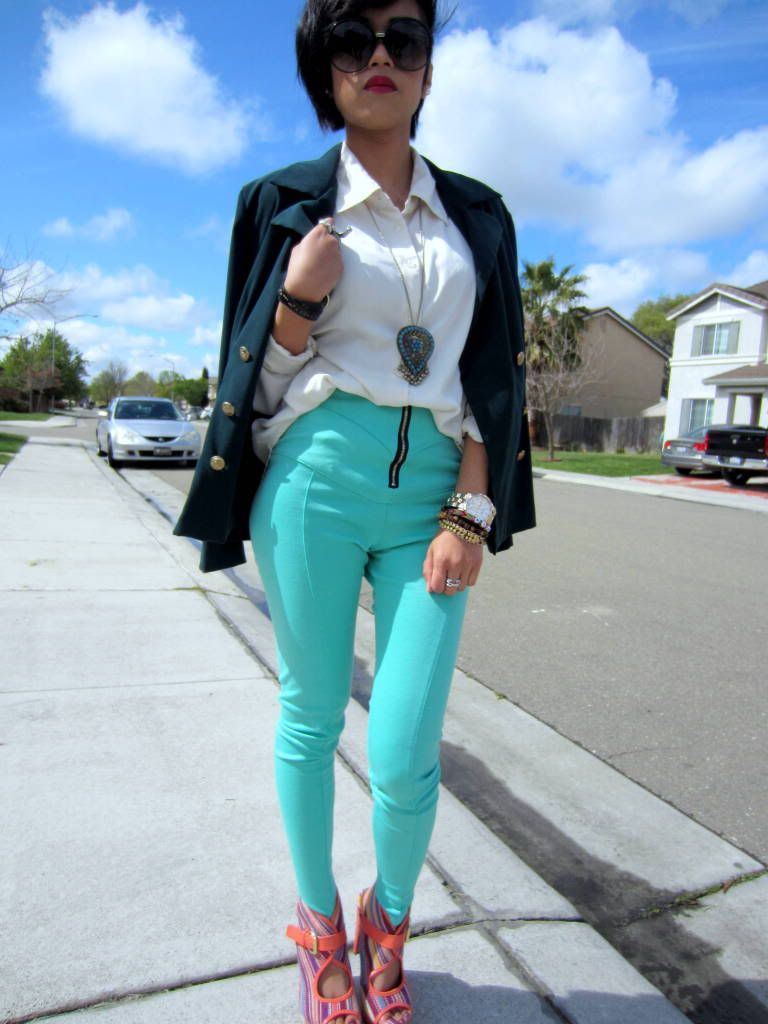 FASHION FOCUS: MINT CRAZE
Yes, I know it's a little late for this post, but better late than never right? Well, as we all know this season, is entirely and utterly dedicated to one specific color, which is none other than mint. The color basically speaks for this season, which is fresh, light and fun, all of which one color could describe. This whole mint craze has taken all of us by storm, because I could honestly say that every fashion site I go to has mint outfit postings everywhere and I just love this particular color trend. In this look, I decided to pair my snazzy mint

jazzy high waist leggings

with a simple understated button up top and a loud, almost obnoxious pair of

peach striped canvas platforms

that are overly loud and obnoxious, just the way I like my kicks to be.
Given this "simple" look, I decided to go crazy overload with arm and finger candy, as expected.
Overall, I love this look, not only for it's random highlights of color but also the sudden change of texture with the shoes. I most especially appreciate the comfort of both leggings and shoes. As we all know, leggings practically replaced denim and I believe it's now the leggings era haha! These leggings are also high waist, giving you and illusion of longer and slimmer thighs and legs. --You will also love the fact that these awesome high waist leggings are only $19.10 at URBANOG.COM, not only that, they also come in a wide variety of colors, so make sure you grab a pair & use my 20% off code:
NIKKI20

(This code expires on April 1, 2012; 12PM PST)