Red chunky jumper from Superior Thrift I Jessica Simpson Skinny Jeans from Ross
Matiko studded snake skin loafers from Shoppalu.com I Faux fur trimmed satchel from TJMaxx
Pearl embellished faux collar necklace --DIY I Round frame sunglasses from 80's Purple
Rings from XXI, shop in Sacramento, little boutique in LA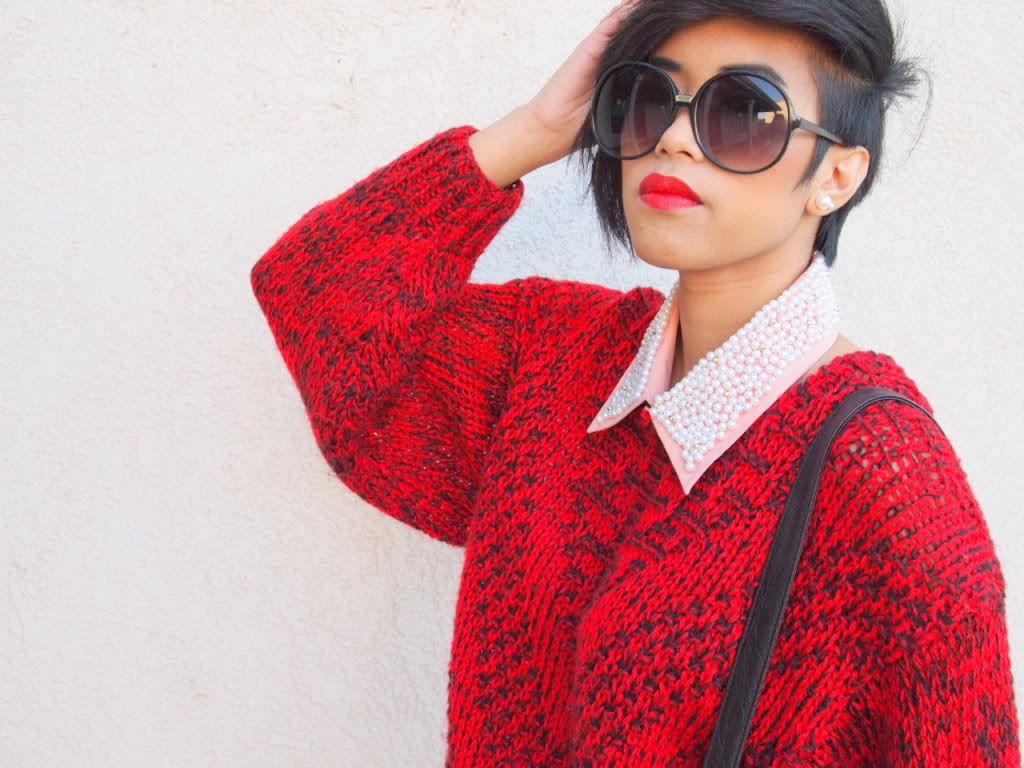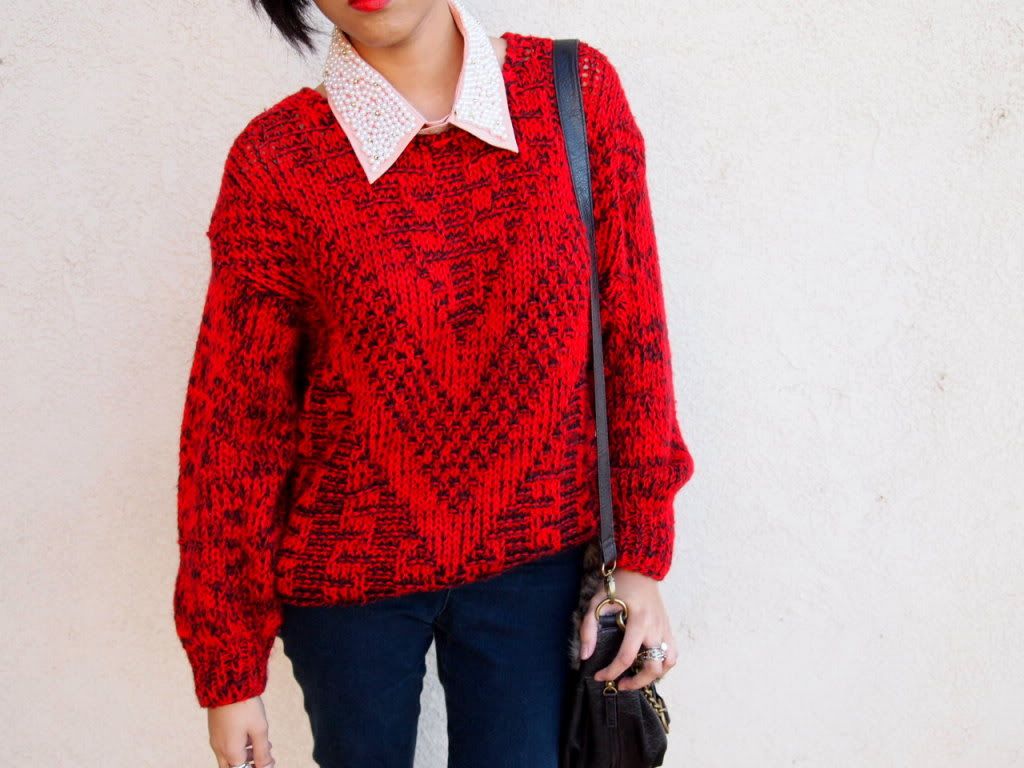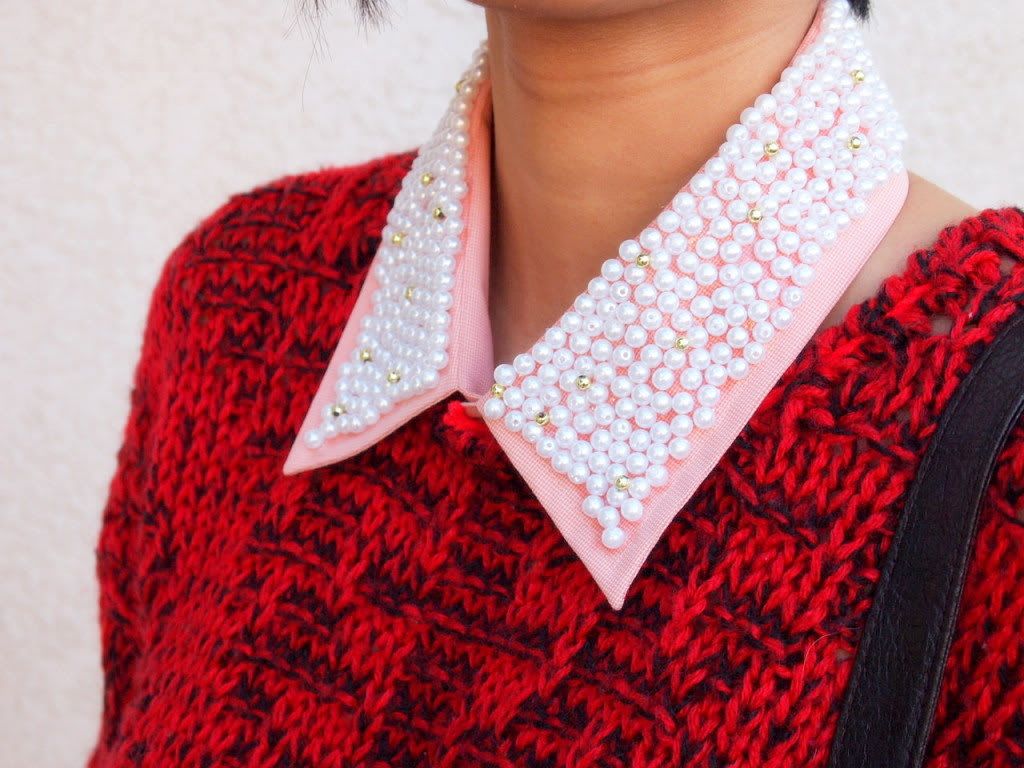 FASHION FOCUS: STUDDED LOAFERS
Studded or spiked anything has been in the fashion limelight from quite some time now and I must say, they're definitely here to stay. They not only add a bit of a "bad ass" feel to the look but when mixed with something unusual, it gives the look more of a city chic vibe without trying too much. From Louboutin, to Sam Edelman to Jeffrey Campbell and many more designers who have tried to join the spiked/ studded band wagon. Often times, you see these studded or spiked pieces on the most unusual things that you never thought would actually look great with spikes or studs. Daily necessity pieces such as your heels, flats and even purses are all decked out with these "semi- dangerous" objects that most people would ask "Don't you need a license for those?" Nonetheless, this stud-spike overload craze has gone far and beyond. Whether it'd be for the best or for the worse, it's your call but if you were to ask me, I would say, that this current trend or "fad" (as some of you would say) is something that a few people should try just to spice their lives up & live on the edge a little.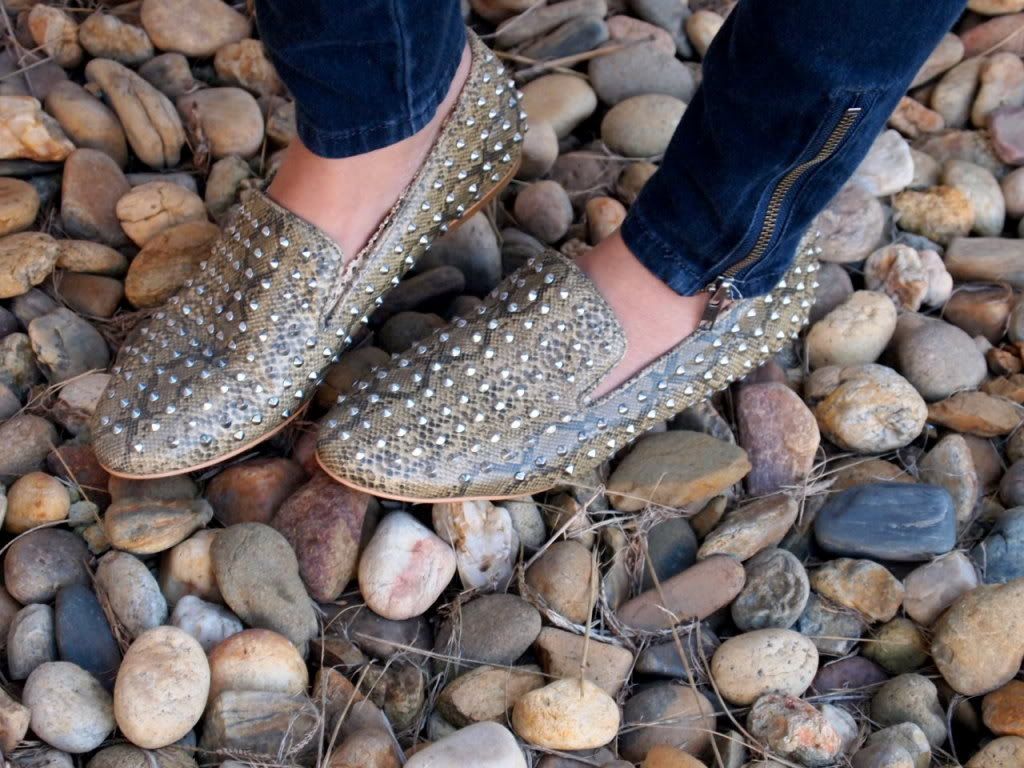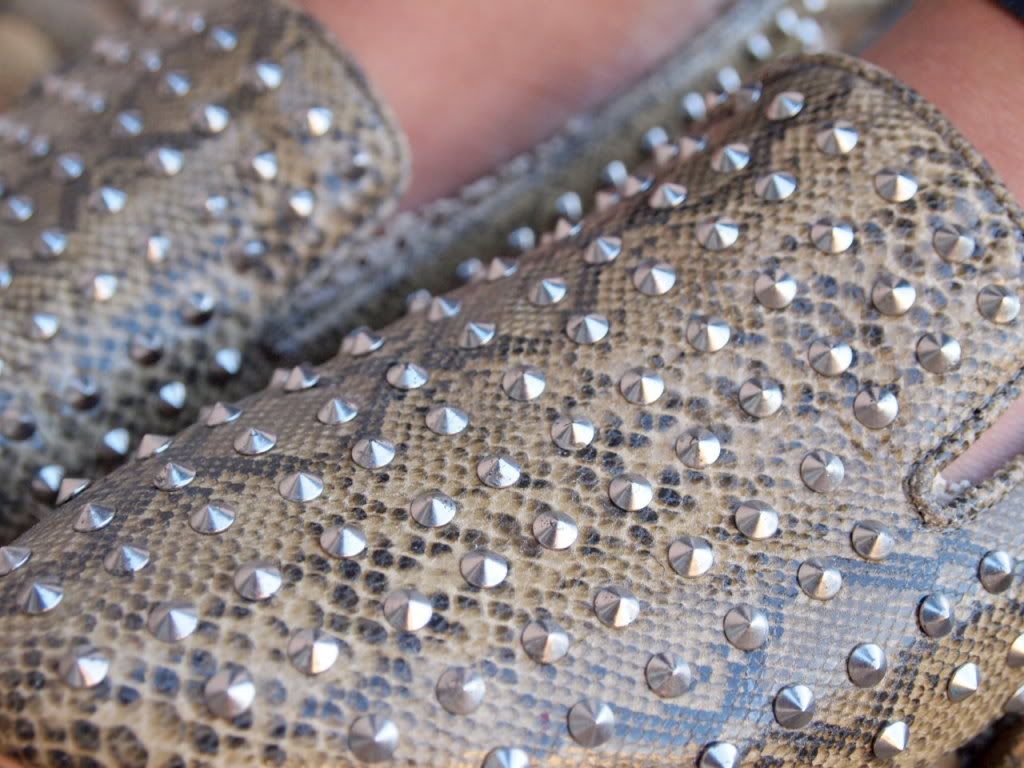 MATIKO STUDDED SNAKE SKIN LOAFER
www.shoppalu.com
These are my first ever loafers and as my first, I definitely put my standards way up. I love the fact that these loafers are sooo wild, it drives me crazy. I love the studs and snake skin combo. I mean, what better way to turn a few heads around other than these nice kicks? The sole and upper are both made from leather which would probably take a couple of wear time to break these babies in. But, need not worry because they are as comfy as any flats you have in your closet and as durable as your working shoes. These loafers can be worn with just about anything, it could be dressed down or up depending on the occasion. In my case, I decided to go with a preppy-vintage-comfy look in which I paired my studded snake skin loafers with a dark wash skinny jean along with a chunky knit jumper. I then added my DIY pearl and bead embellished faux collar necklace as my statement piece. By doing so, I created an illusion of having an under layer shirt and I mean, who needs chunky jewelry, when you have a very sophisticated and unique piece on your neck which is none other than just a DIY collar?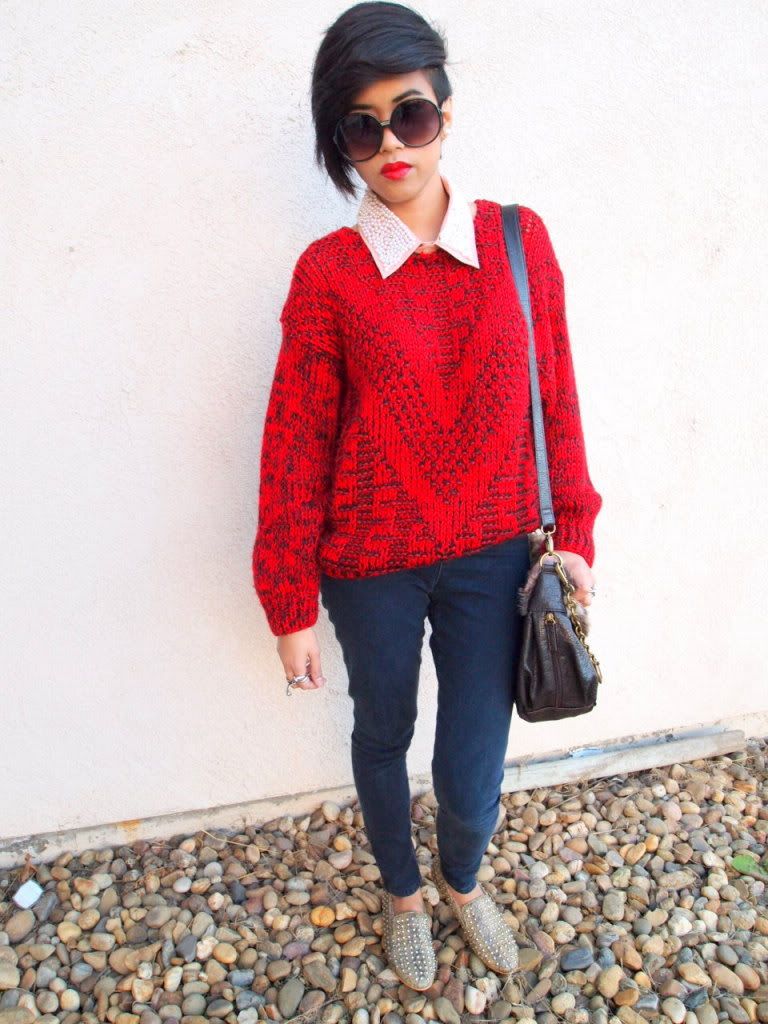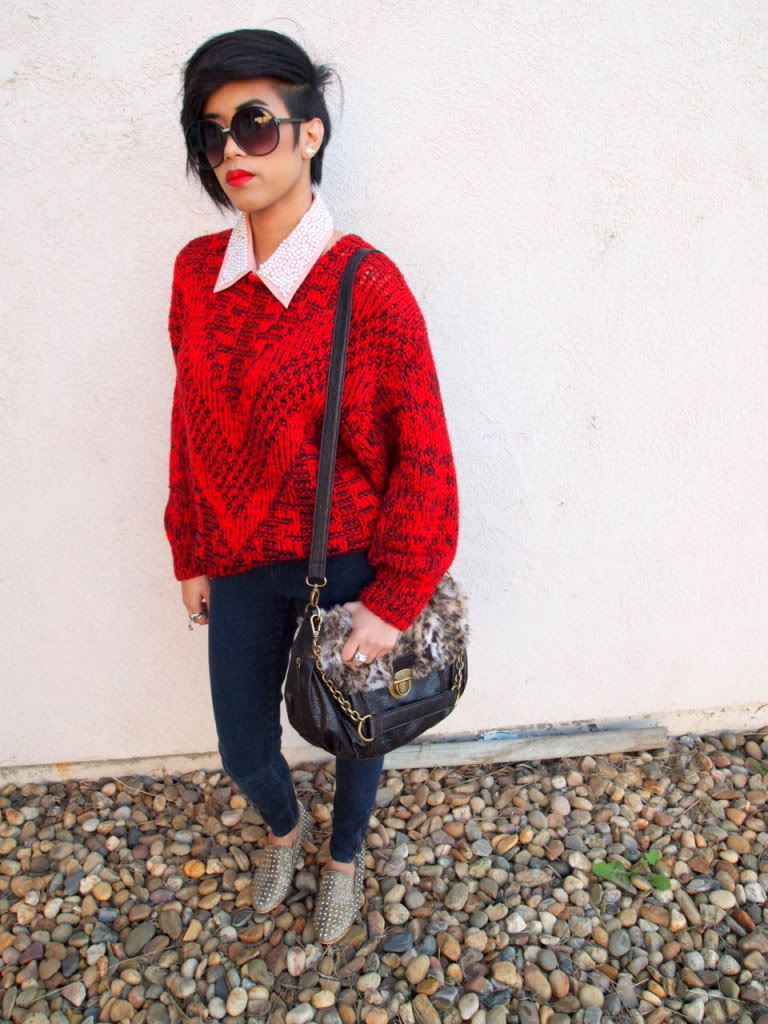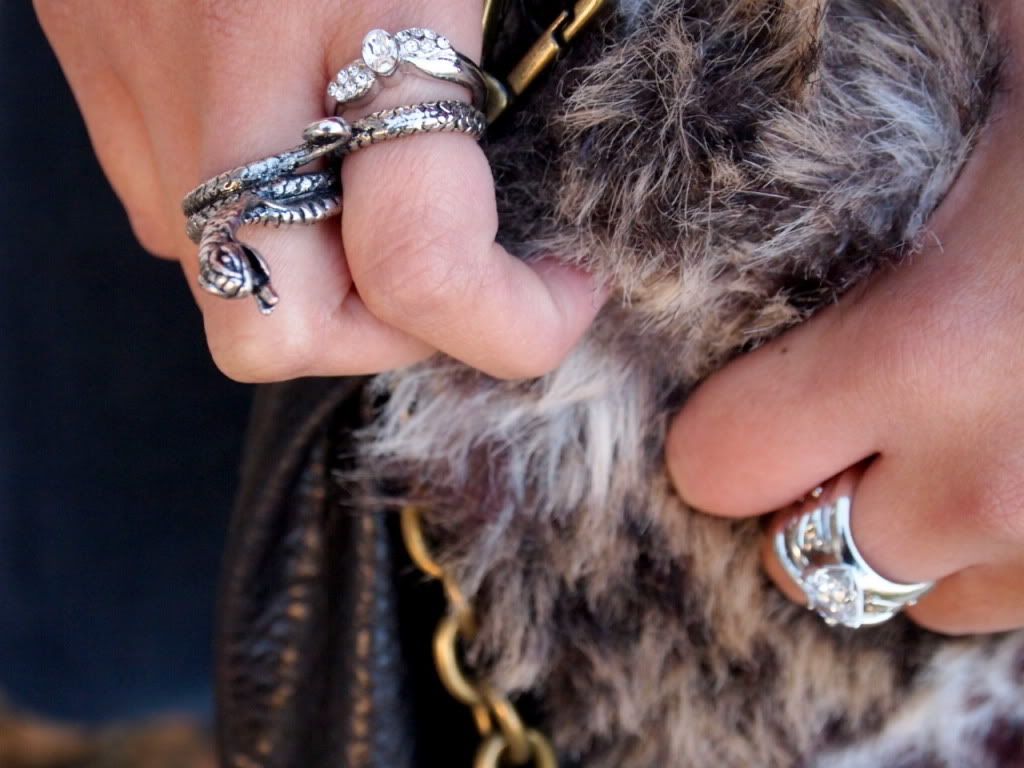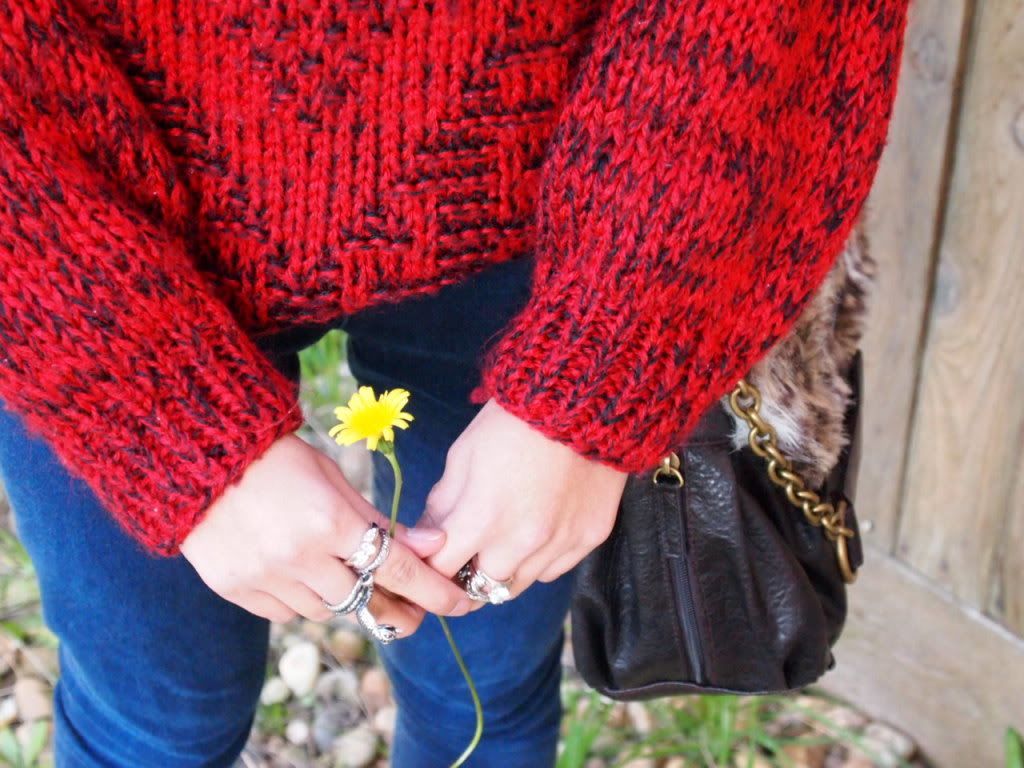 Rings...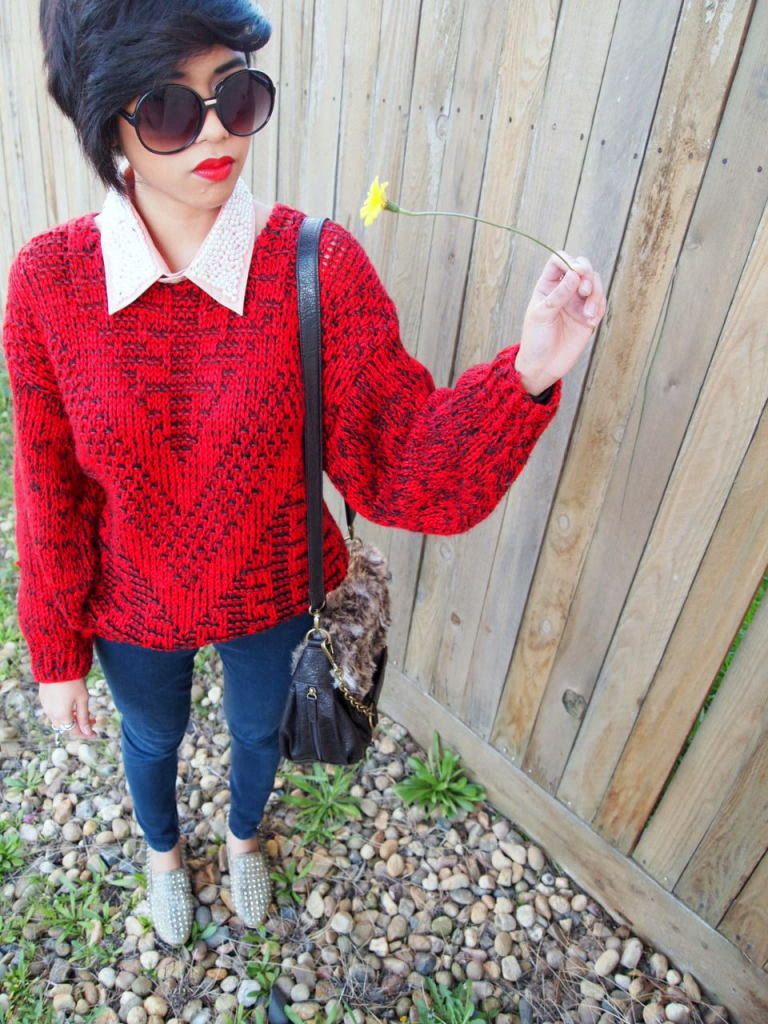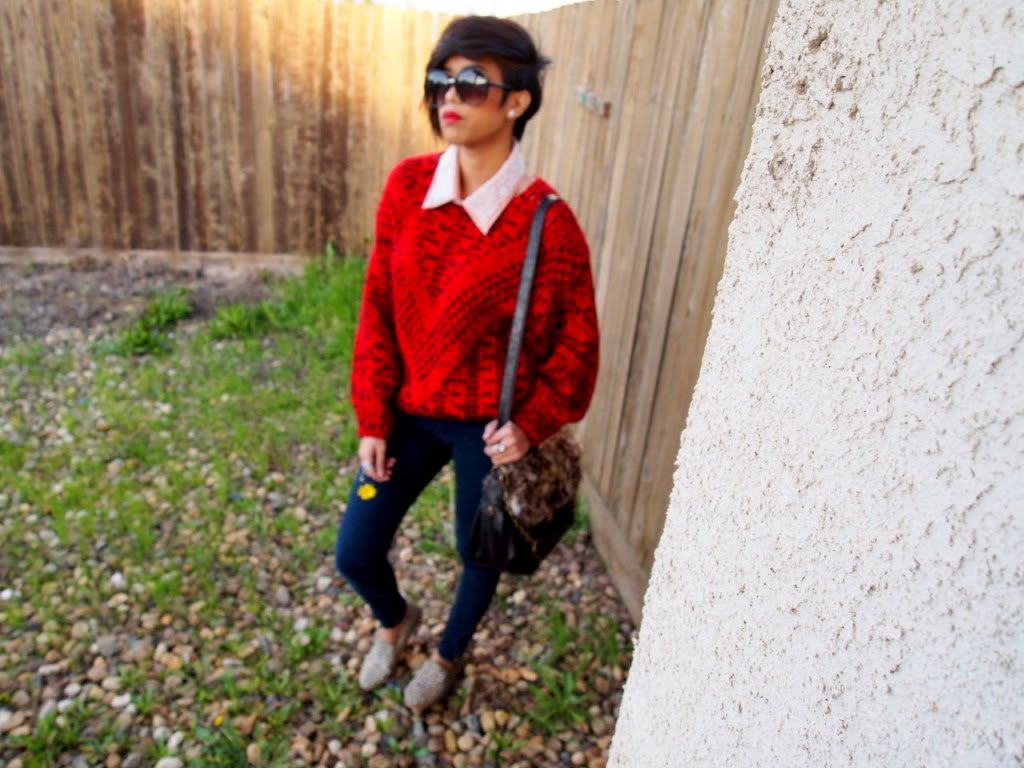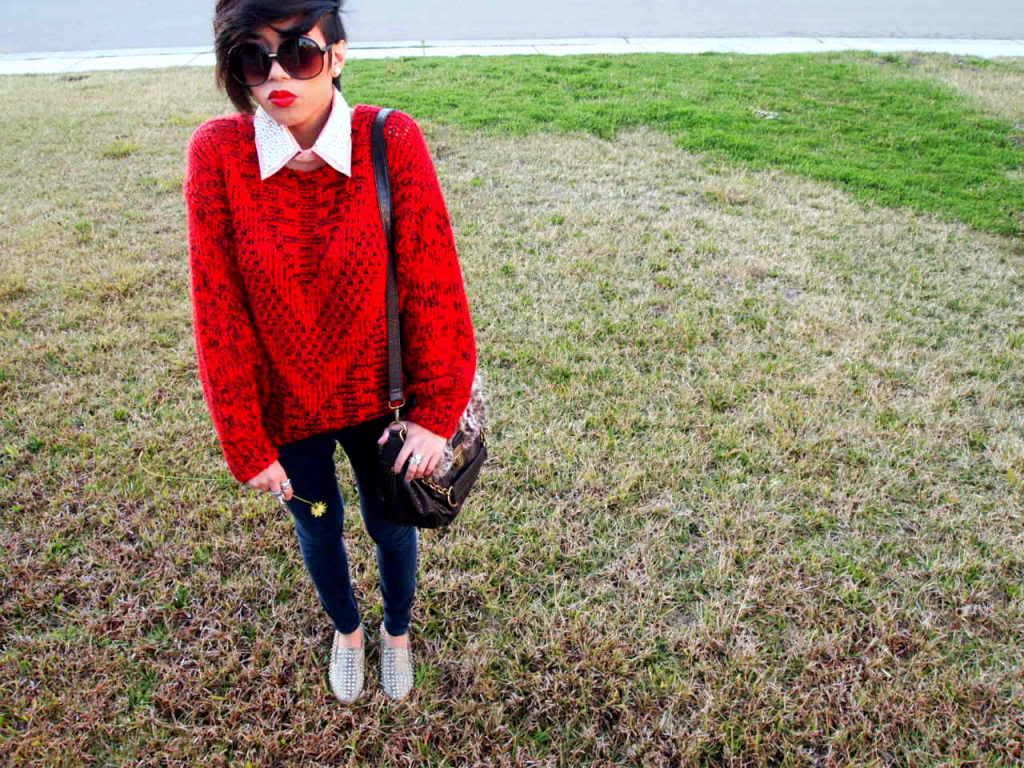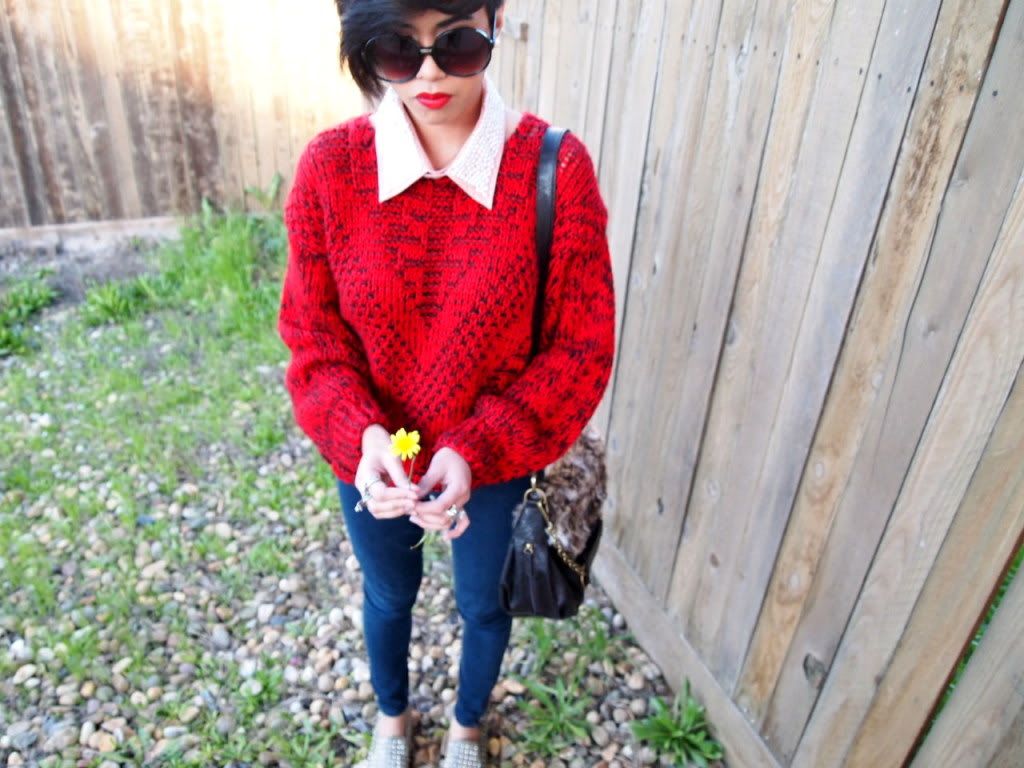 Photography by: Dianne Sison
Don't forget to enter my 1,000 followers giveaway to win a Stila Holiday Daydream Palette