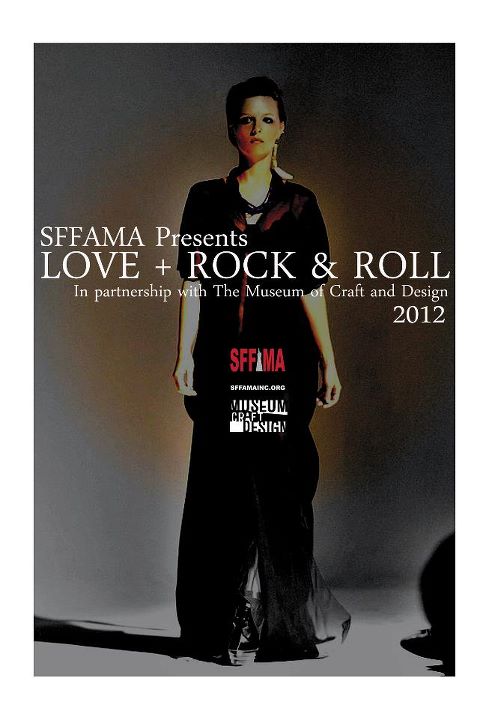 PROJECT SAN FRANCISCO is an annual runway event that serves as a platform for recent graduates and alumni from fashion schools and universities to showcase their collections as they embark on prospective careers in the fashion industry. PROJECT SAN FRANCISCO

is the annual fundraising event benefiting

San Francisco Fashion And Merchants Alliance, Inc.

Dress Code: Fashionably Chic.
What: LOVE+ROCK&ROLL \ Project San Francisco 2012
When: FEB 25, 2012, Sat, Door Opens 6pm, Runways Starts 7:30pm Sharp
Where: AMERICAN INDUSTRIAL CTR (South Bldng), 1180 Illinois St #103, SF, (Between 22nd and 23rd Behind 3rd St), San Francisco, 94107
Dress Code: FASHIONABLY CHIC/ Dress To Impress
RSVP: $20 Online or Door / $10 MCD Members
HOSTS: Bhavini Shah, Brad Carrick, Brianna Beall, Brooklyn Payton, Christopher Ling, Chanel Harper, Joanna Riley Weidenmiller, Jon Lasser, Laurie J. Wright, Lexter Marcus Tee, Liya Inosova, Mike Borozdin, Mira Torres, Nichelle Cole, Nick Frost, Poi You, Stephanie Tran.
2012 Designer Line-Up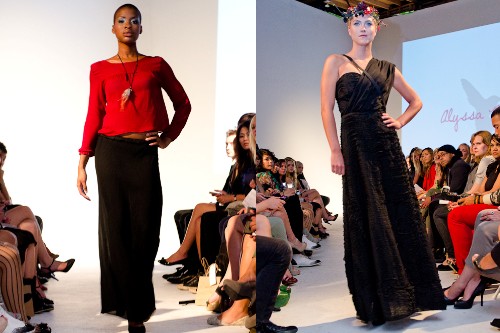 Women's Collection: MASSIVE ATTACK / Unfinished Sympathy (Uwe Henrich Adler Remix)
Alyssa Nicole by Alyssa Casares is a collection inspired by women from all walks of life and embodies a uniqueness that has the ability to span generations. Alyssa Nicole started as a custom garment line with every creation being handcrafted and tailored individually to each and every order. Staying true to that attention to details is the cornerstone of the Alyssa Nicole brand. The ladies who wear Alyssa Nicole can be deemed "Modern-Day Gibson Girls" - they personify feminine style and grace, while making these looks their own. From flirty to chic, professional to play, Alyssa Nicole's enchanting aesthetic paired with flattering silhouettes are creations not to be missed. www.alyssa-nicole.com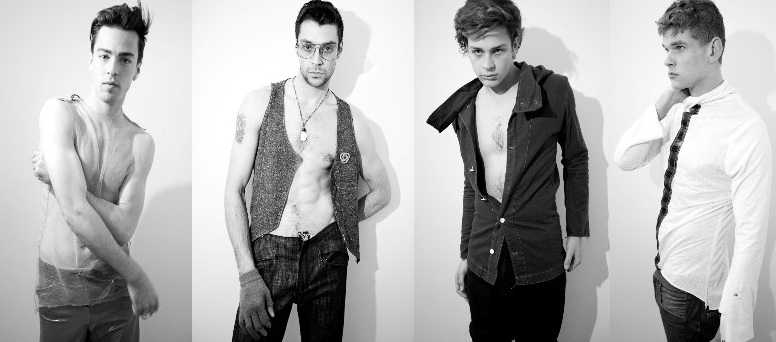 Men's Collection: M83 / Midnight City (Alcala Remix)
Women's Collection: RADIOHEAD / Lotus Flower (Space Flower Bootleg Remix)
Bradley Douglas Jordan; a graduate of The Art Institute of York PA, was professionally sewing at the age of 25. Working as a knit wear pattern-maker for SALAAM Bradley became fully aware of how to grade womens patterns for all shapes and sizes His years of hard work and dedication has taken him to many places on the east coast. Burlington, Vt was the starting point for the young designer to set seed and grow. Bradley used the environmental elements and sourced only recycled materials Burlington had to offer. The Widespread popularity of his talent reassured bradley that this was truly his calling. In efforts to cloth the world Bradley started his own clothing line BRADLEY DOUGLAS JORDAN www.bradleydouglasjordan.com.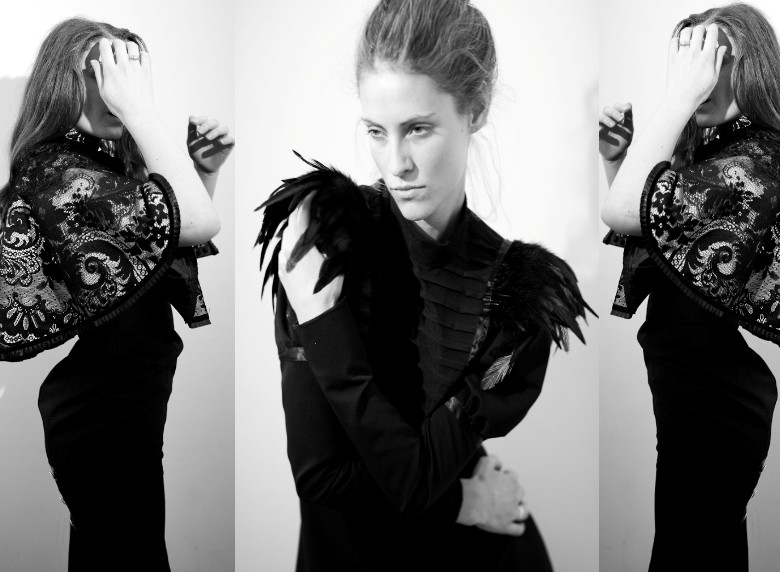 CIRQUE NOIR by DALLAS COULTER & MELISSA TAN
Women's Collection: ART OF NOISE / Moments In Love (Jay Delay Evil Remix)
Cirque Noir is the design duo of Dallas Coulter & Melissa Tan. Dallas, who hails from New York, came to San Francisco to study fashion at the Art Institute. Melissa is a Bay Area native whose love of fashion led her to study at the Academy of Art University. Drawn together by their shared love of moribund beauty the ephemeral, they create modern, preternaturally nostalgic pieces inspired by lost dolls and woodland creatures.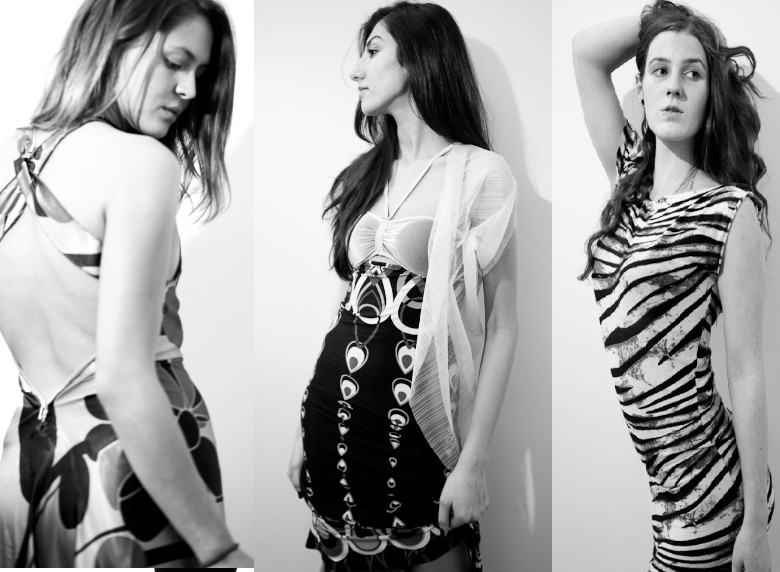 EIMAJ DESIGN by JAMIELYN DUGAN

Women's Collection: MUSE / Undisclosed Desires (Thin White Duke Remix)
A San Francisco native, Jamielyn Duggan established Eimaj Design in 2004 as a way to house and promote her various creative endeavors. With emphisis on 'fashion that moves', her custom work encompases avant guarde to casual clothing made to be seen, costume for performance, visual and graphic design, and media direction and production. Achievements include work displayed at the De Young Museum, an Izzy nomination for design, and being cast as 1st alternate for season 6 of Project Runway. Described as 'as edgy as it can be without sacrificing sophistication', her sense of uncommon beauty, necessary balance, and unabashed imagination are what compel her to contribute to the art of fashion in San Francisco. Please visit www.EimajDesign.com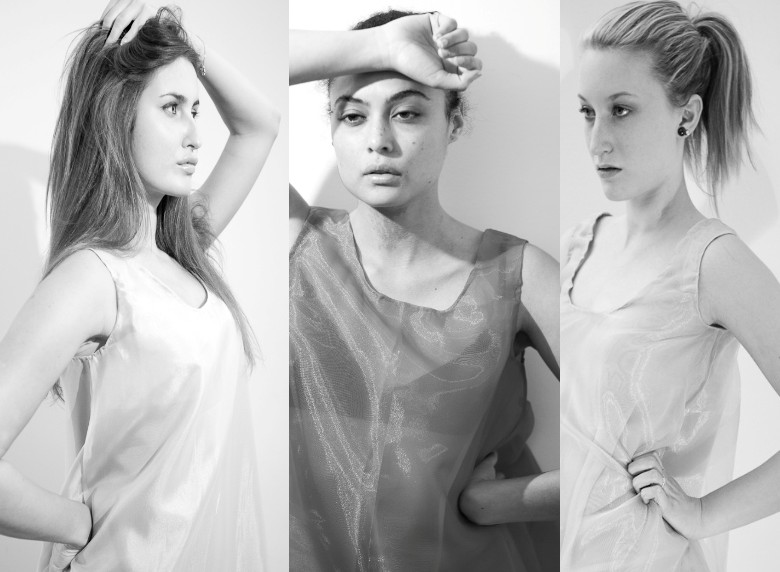 Women's Collection: COCTEAU TWINS / Blue Bell Knoll (Dirty Hertz Remix)
Amanda Chan is pleased to present her new line ZuBauen, named after the German word for "to build up". Every piece in this unique series can be exhibited as sculpture or on the moving body. Amanda chooses this format to tell stories about personal and universal experiences. Each part of her collection is an observation of people and their different environments. Juxtaposing the body with unusual materials and proportions, ZuBauen pushes the limits of design and fashion in both style and substance. ZuBauen consists of clothing that is not governed by season or trend, but personal and global issues that affect us all.
Be sure to purchase your tickets now! Don't miss this amazing opportunity to see up and coming designers that will evidently shape the world of fashion in the future.