Faux suede blazer from Superior Thrift I Sheer top from Superior Thrift I Cheetah print body con skirt from ICIFashion
Skinny waist belt from Superior Thrift I Piercing Points Statement Necklace from LYLIF I Tights from Target
Peep toe booties from GoJane
FASHION FOCUS: POINTED STATEMENT NECKLACE
There's nothing understated about this piece right here as it definitely does speak for itself. I love the color combination of this necklace although it does come in black/gold as well as orange/ gold. With this piece, I decided to pair it with a nice sheer button up collared top to make it stand out more. The less pattern and texture you have, the better that way it doesn't clash with one another and you can show off this gorgeous necklace a bit more. With a muted top, I decided to go for a bold print skirt to break up all the solids & black. Now, in this entire outfit, I was able to make not only my necklace stand out but also my obvious bold print body con skirt. Lastly, I threw on a forest green vintage faux suede blazer to add more texture to the entire outfit. Overall, this

Piercing Points Statement Necklace

is a win for me. Not only is it made with good quality materials, it is also definitely budget friendly, especially for people like me who want multipurpose pieces that can be chic and eclectic at the same time.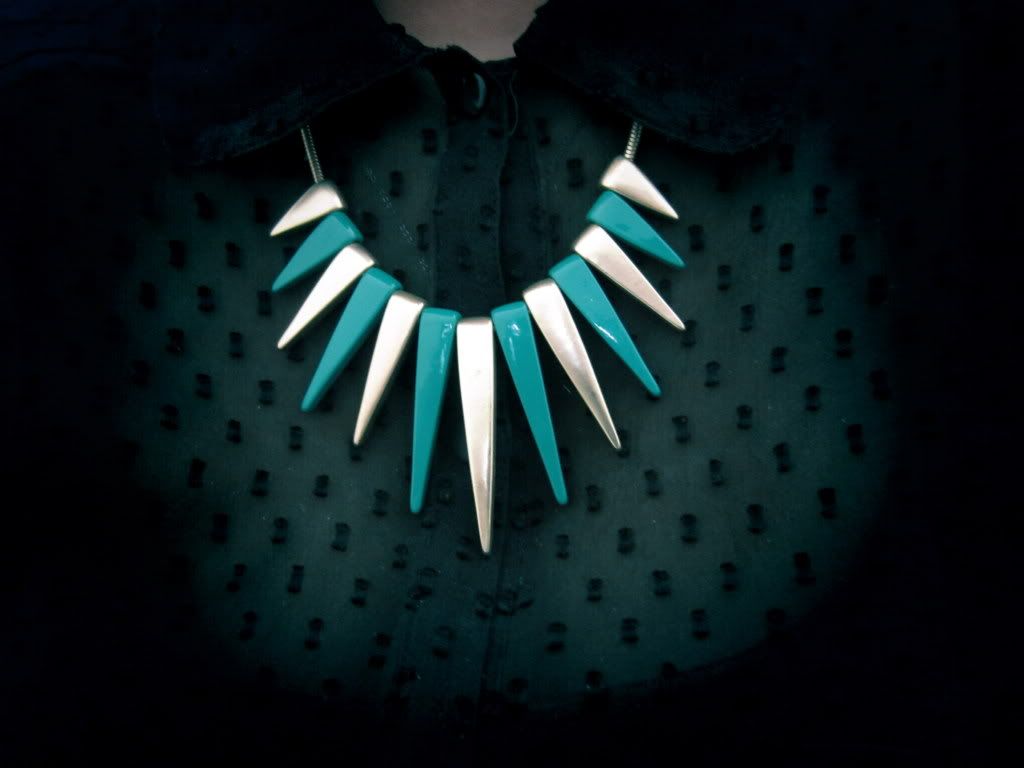 Love the necklace? get it here!
How would you wear this super chic and edgy necklace?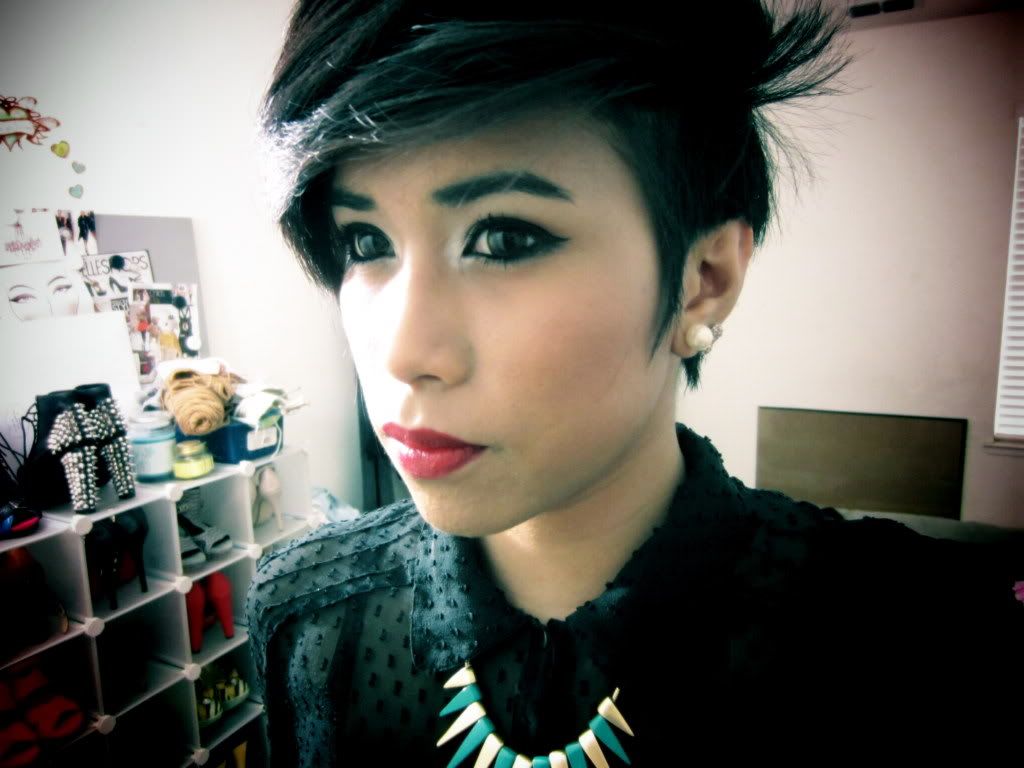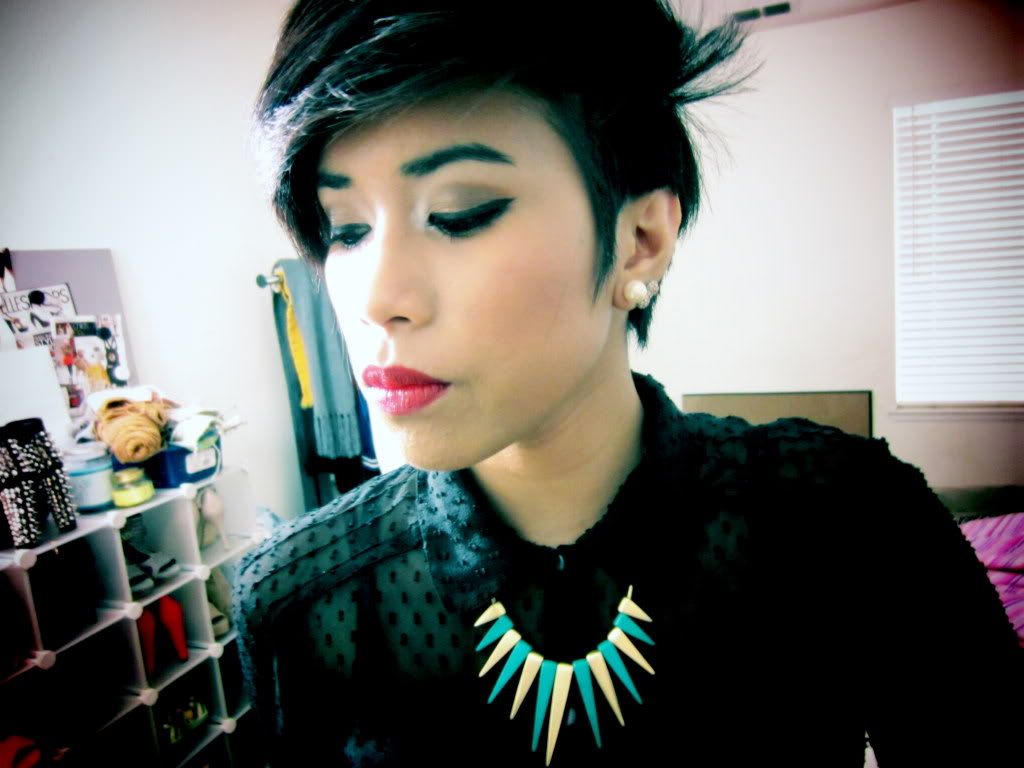 FACE OF THE DAY