I reached 1,000 followers/ readers today! Thank you soooo much to everyone who follows this blog and most especially to those who actually take the time to read and comment on my posts. I greatly appreciate all of my readers and I thank you all from the bottom of my heart. (: May we have many more years together! To all of my old followers who have been following me since the very beginning, thank you so much for still sticking around & for my recent followers, thank for liking my blog enough to follow it. You are all amazing! Thank you!!!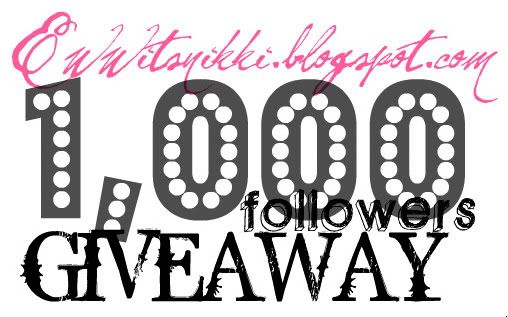 ♥ 1 Stila Holiday '11 Daydream Palette
♥ Open to all of my readers, worldwide
♥ Must be 18 or older OR have the consent of your parent or guardian to enter
♥ Leave one comment per entry made
♥ I WON'T ACCEPT BLOGS THAT ARE SPECIFICALLY
(i want this giveaway to be fair for everyone)
Please keep these 2 mandatory entries in 1 comment
♥ Must be a follower of my blog via google connect
♥ What do you like about my blog and how can else can I improve it?
♥ RT Enter @ewwitsnikki 1,000 followers giveaway to win a Stila Holiday Daydream Palette
♥ Subscribe to my RSS Feed (1 entry)
(simply go to my navigation bar bellow & click RSS FEED)
♥ Follow me on Instagram @ewwitsnikki
*for iPhone users only