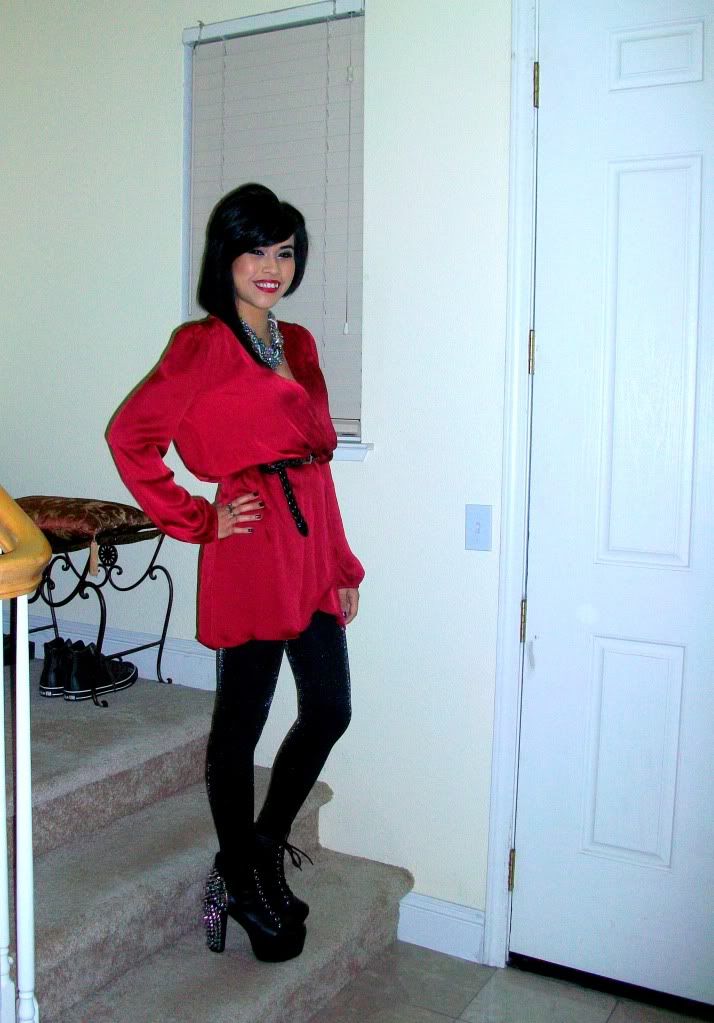 Wine Silk Long Sleeve Wrap Dress

from

LOVE
Black Shine Tights from P2000
Jeffrey Campbell Spiked Litas from Envishoes
Black Braided Waist Belt from XXI
Chunky Necklace from ICIFashion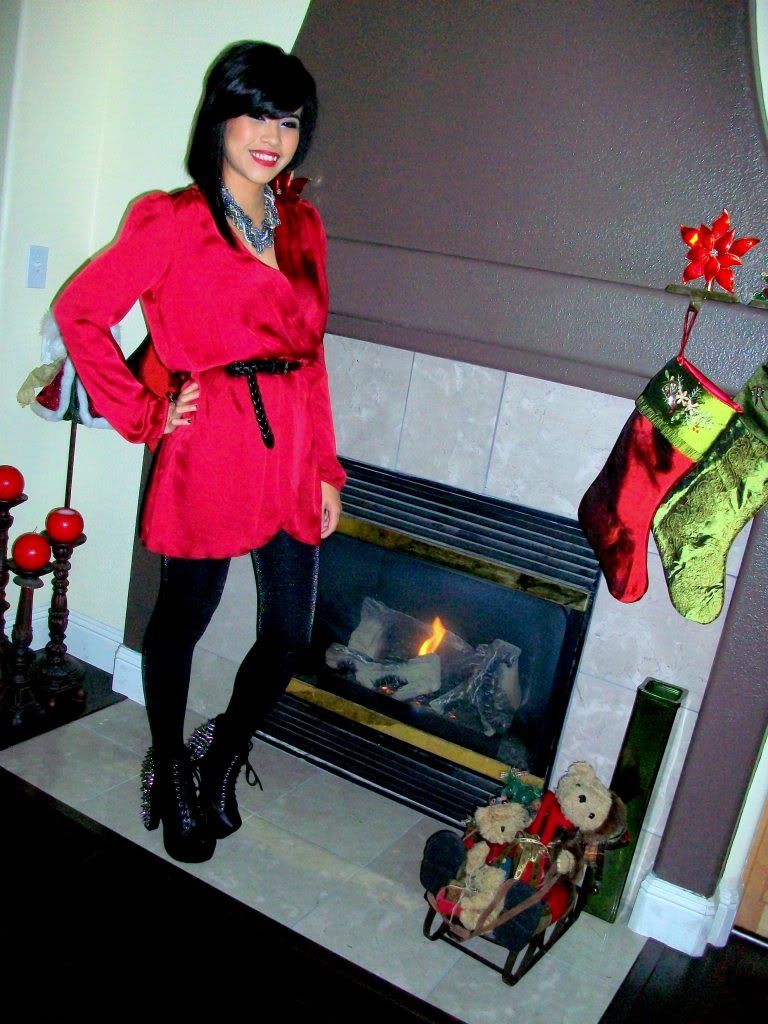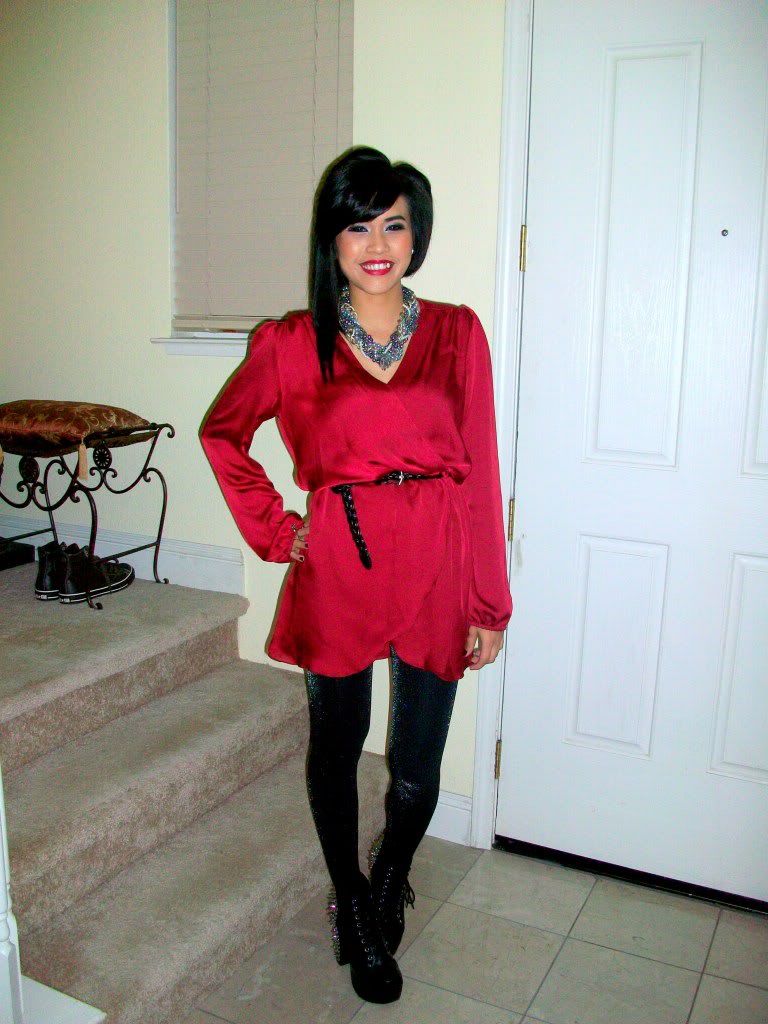 FASHION FOCUS:
JEWEL TONE DRESSES
Jewel tone dresses are great classics for any major holiday event without making you look tacky or too overdone. At the same time, these colors gives you just the right amount of pop alongside with some elegance and class.
Now, with this particular wrap dress, I paired it with some shine black tights, a braided belt to singe the waist to give the fabric some shape and a pair of Jeffrey Campbell Spiked Litas to give the overall look a little bit of edge. Also, since it's a wrap dress, there's bound to be lots of cleavage showing, so to avoid that from happening, I used a safety pin and pinned the garment from the inside according to how much neck/ chest I want to show. Then, I added a nice chunky necklace with mixed metals and textures to complete the look.
Overall, I really love this dress for it's color and versatility. I can even see wearing this dress in the spring and other seasons, paired with other accessories, of course. The only downside to it is that since it's made of a silk fabric, I wish it had some kind of lining to it because the garment without a lining makes the dress look very sheer. Nonetheless, I can still see myself wearing this dress multiple times this year.