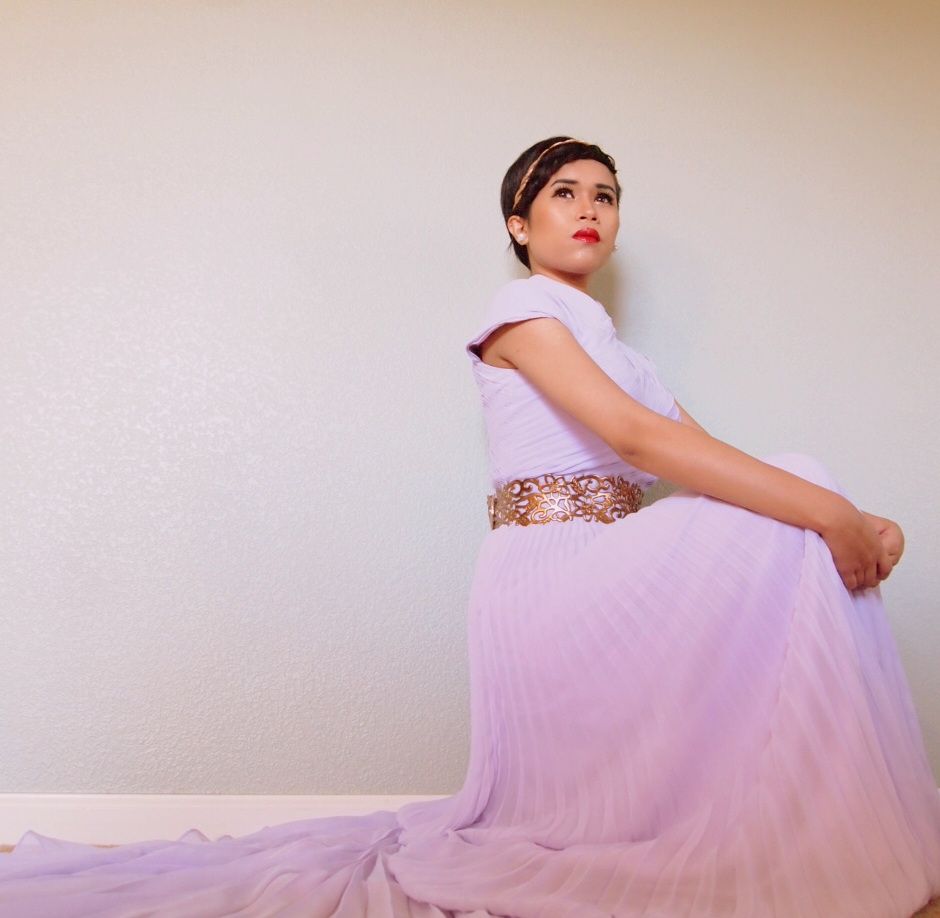 - A-line high neck floor length chiffon zipper prom dress
c/o
EDRESSY.COM
- Lace patterned waist belt from Romwe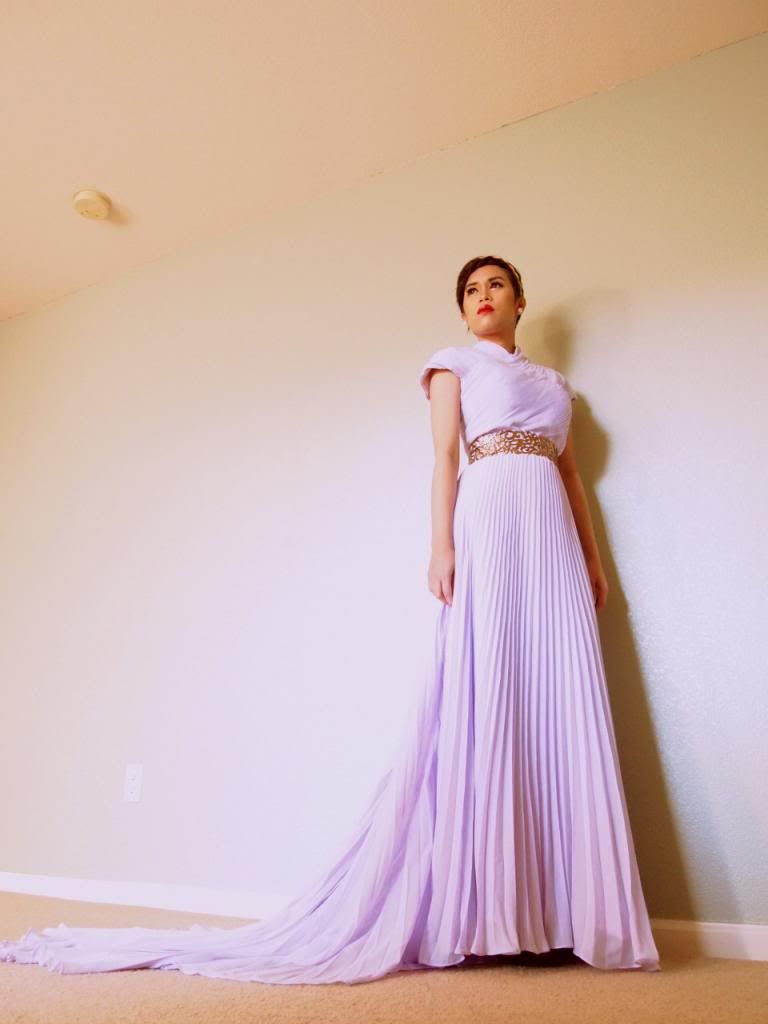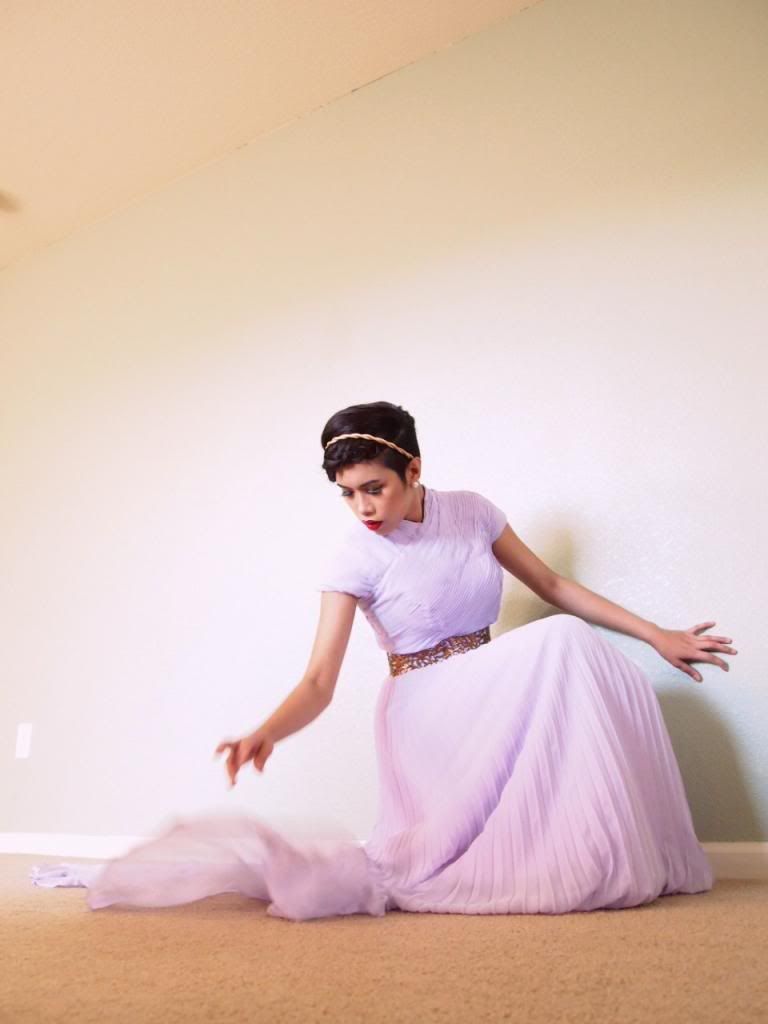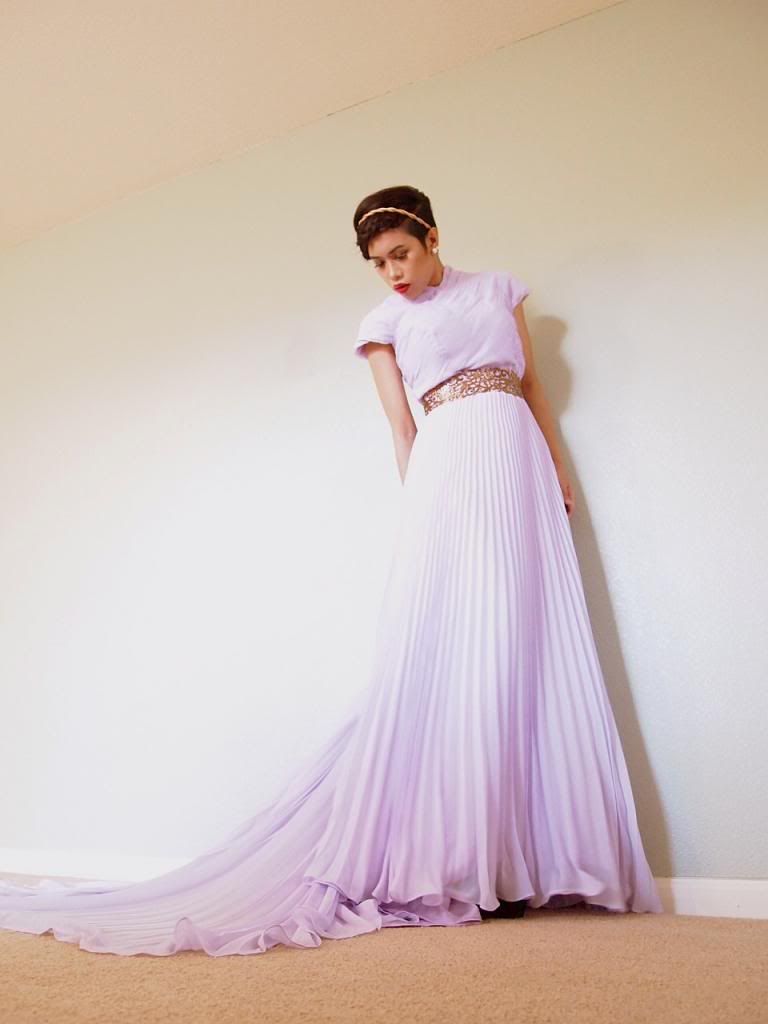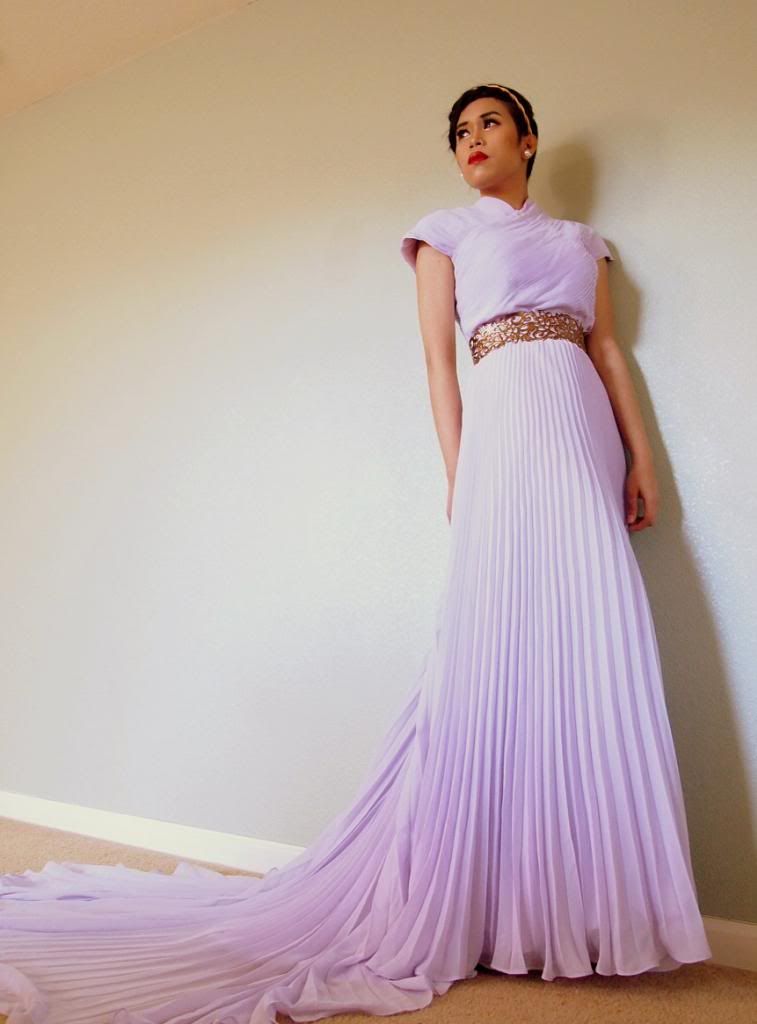 I got this gorgeous dress in the color lavender and what I love about the Edressy site is that they custom make the dress to fit every curve of your body. So, they basically took my bust, waist, hip measurement as well as my height & weight. Now isn't that great? a dress that is tailor made to fit you exactly how you want a dress to fit you?
Also, I was quite surprised with the quality because it was actually made fairly well & I love the flowy chiffon material that came along with this dress. The pleats were also a major plus because it added the vintage feel to it.
Now, even though I graduated high school about 6 years ago, if I could ever go back again in time, I would definitely rock this dress to my senior prom.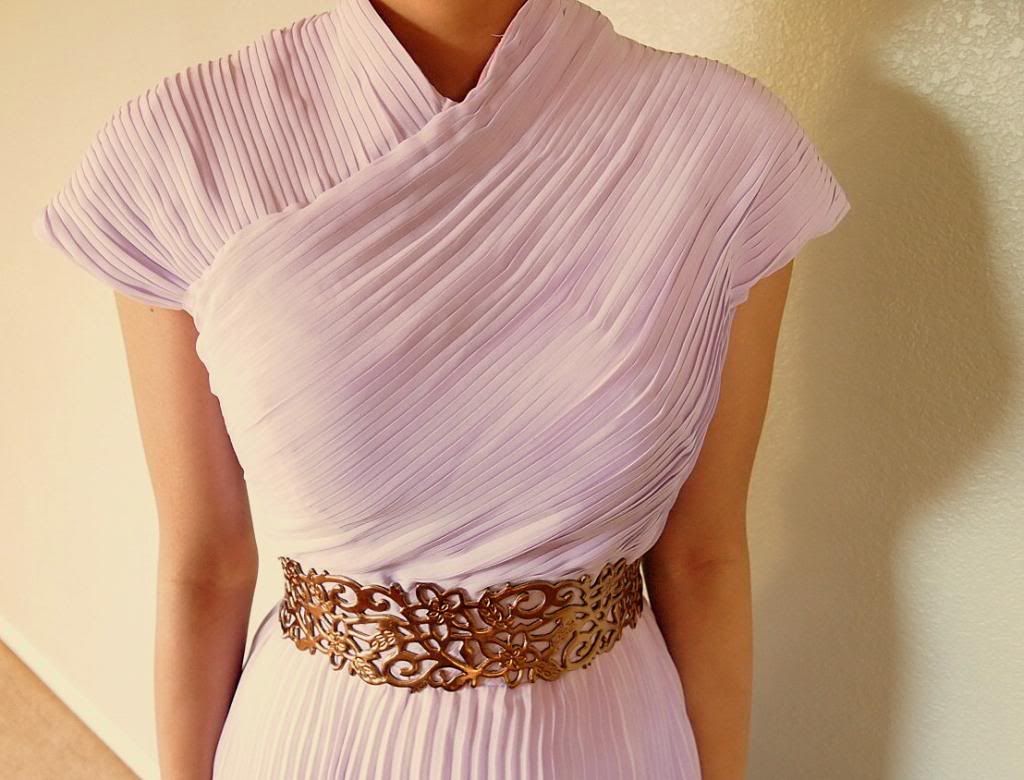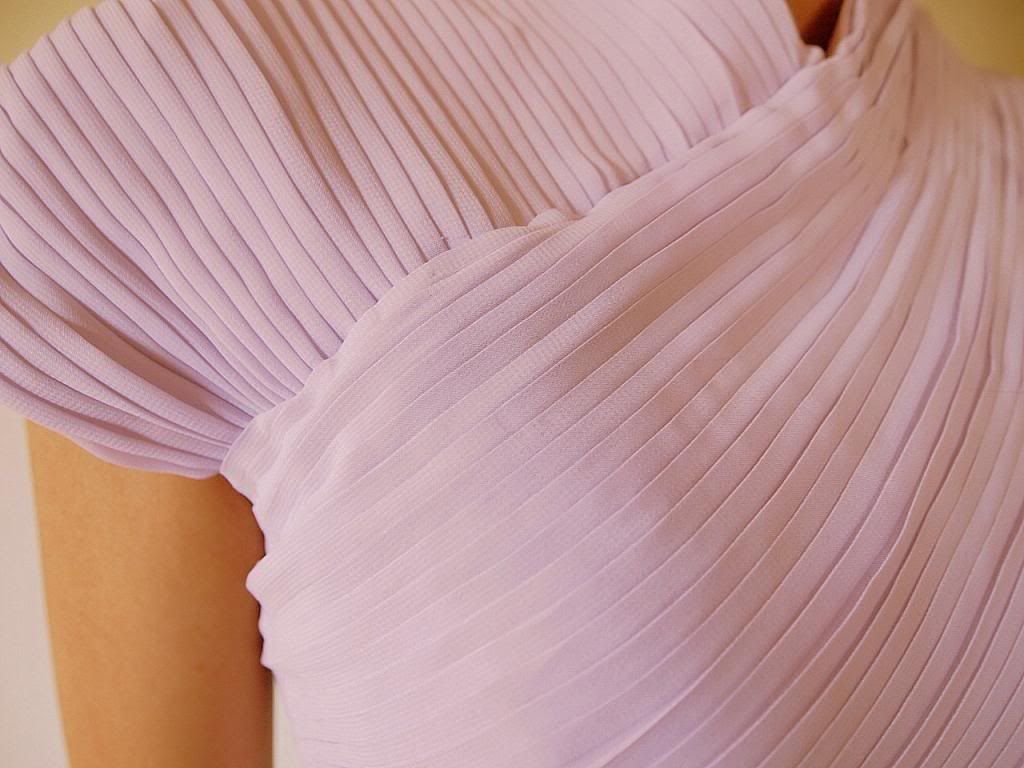 Gorgeous pleated details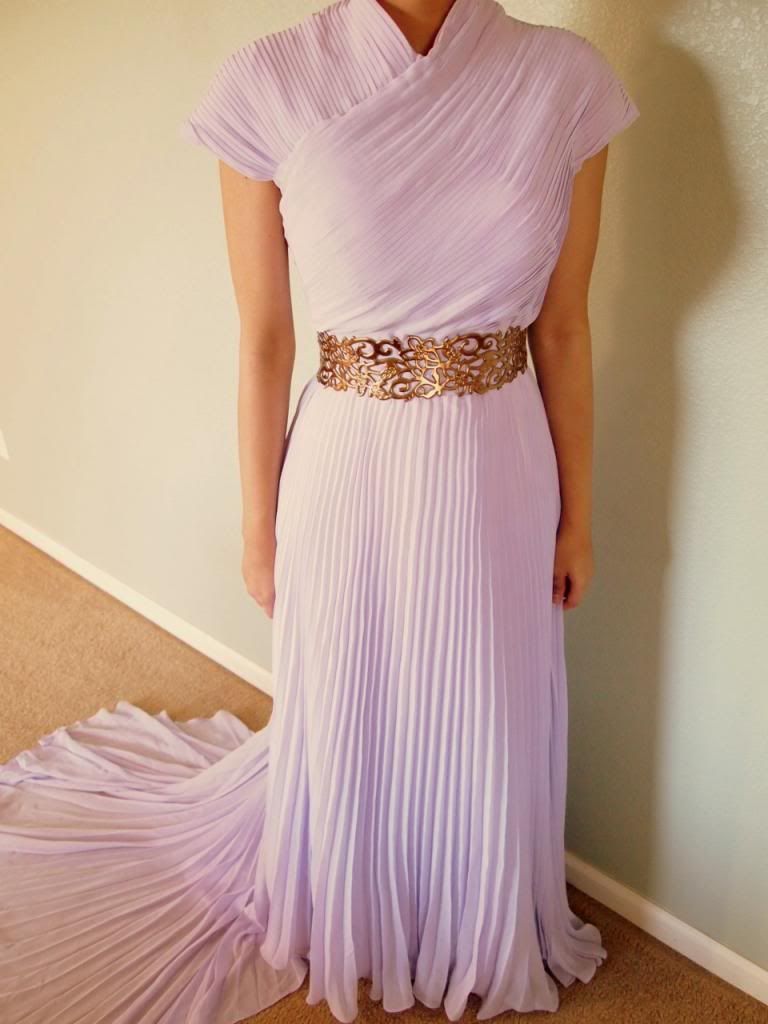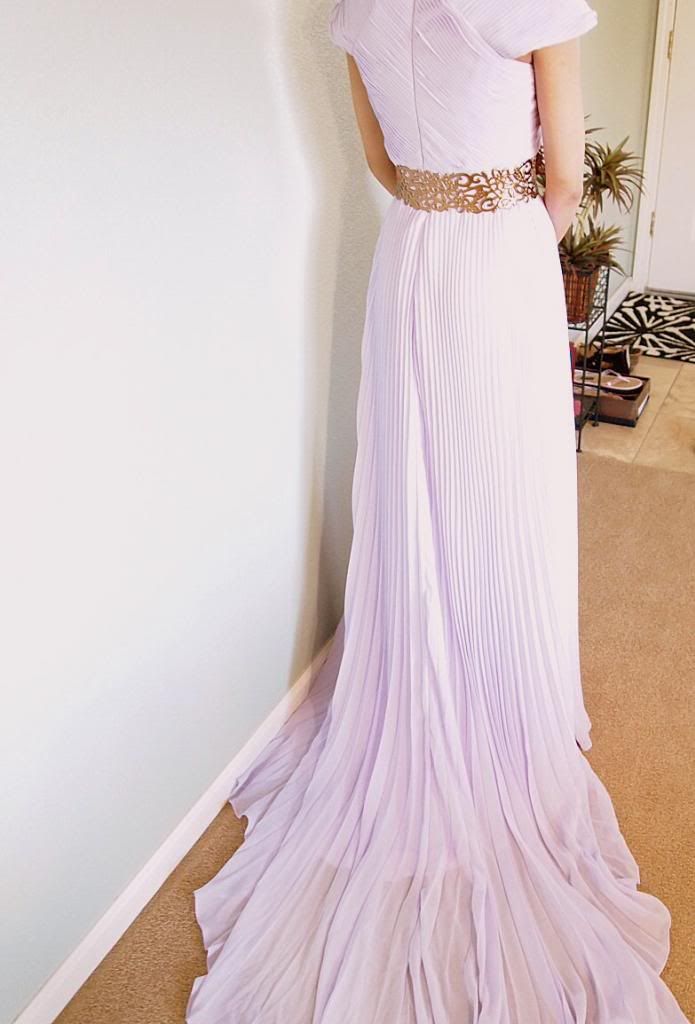 FRONT & BACK DETAIL VIEW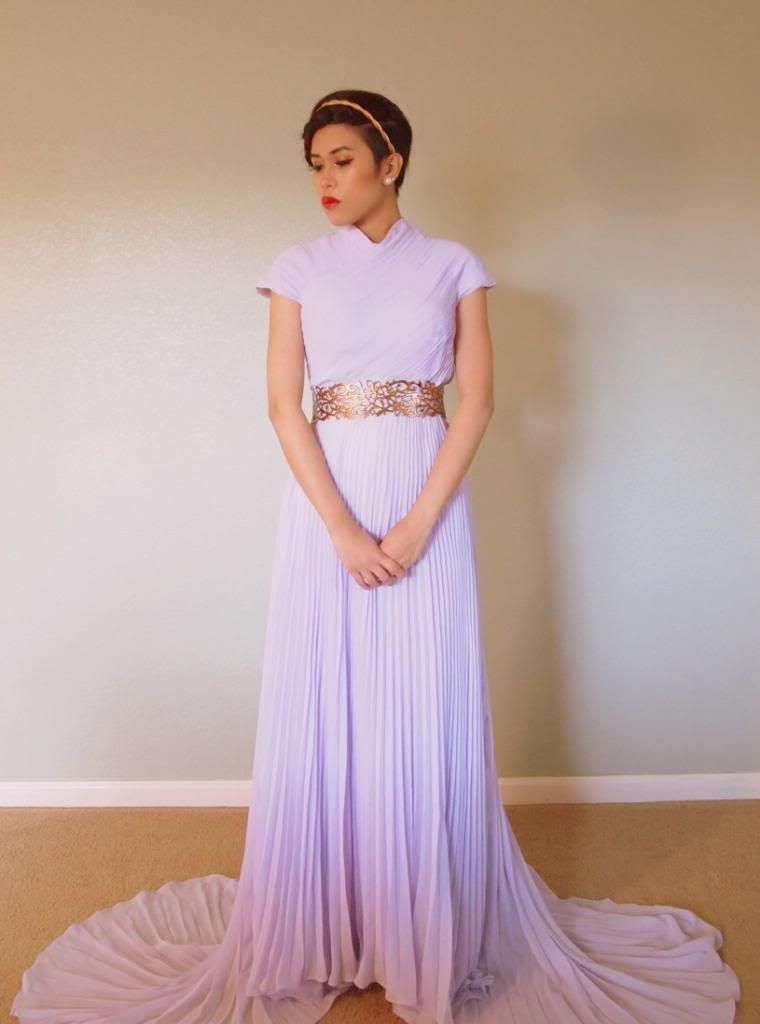 FRONT VIEW