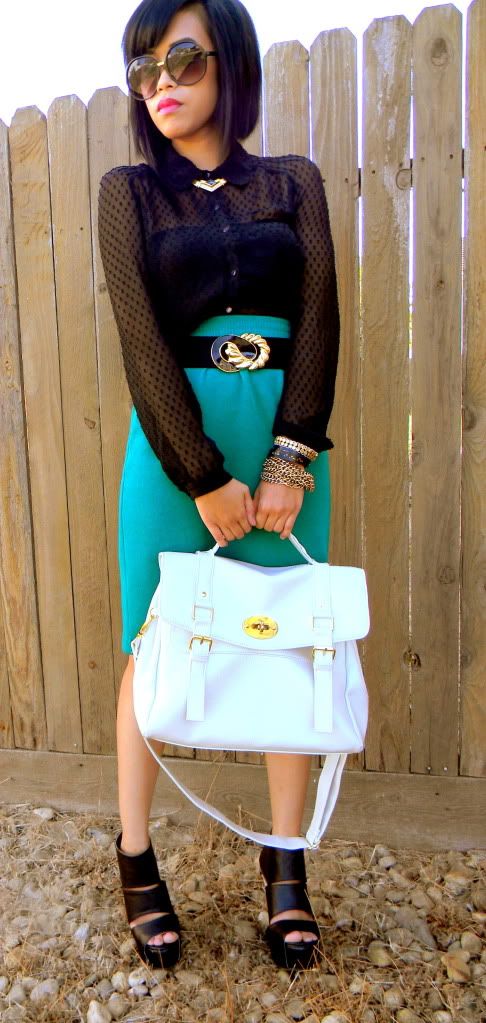 Sheer Black Polka Dot Long Sleeve from Superior Thrift
Black Bandeau from Blooms
Jungle Green Knee Length Knit Skirt from Superior Thrift
Black Triple Strap Wedge
from
GoJane
White & Gold Satchel from Ross
Gold Statement Piece Necklace w/ Sapphire Stone from Superior Thrift
Black "Blanche" Circular Vintage Frames
from
80's Purple
Layered Gold Chain Bracelet from XX1
Black Love Code Double Wrap Bracelet from Antoinette Lee Designs
Love Luck Couture Bracelet from Juicy Couture
Black & Gold Vintage Elastic Waist Belt from Superior Thrift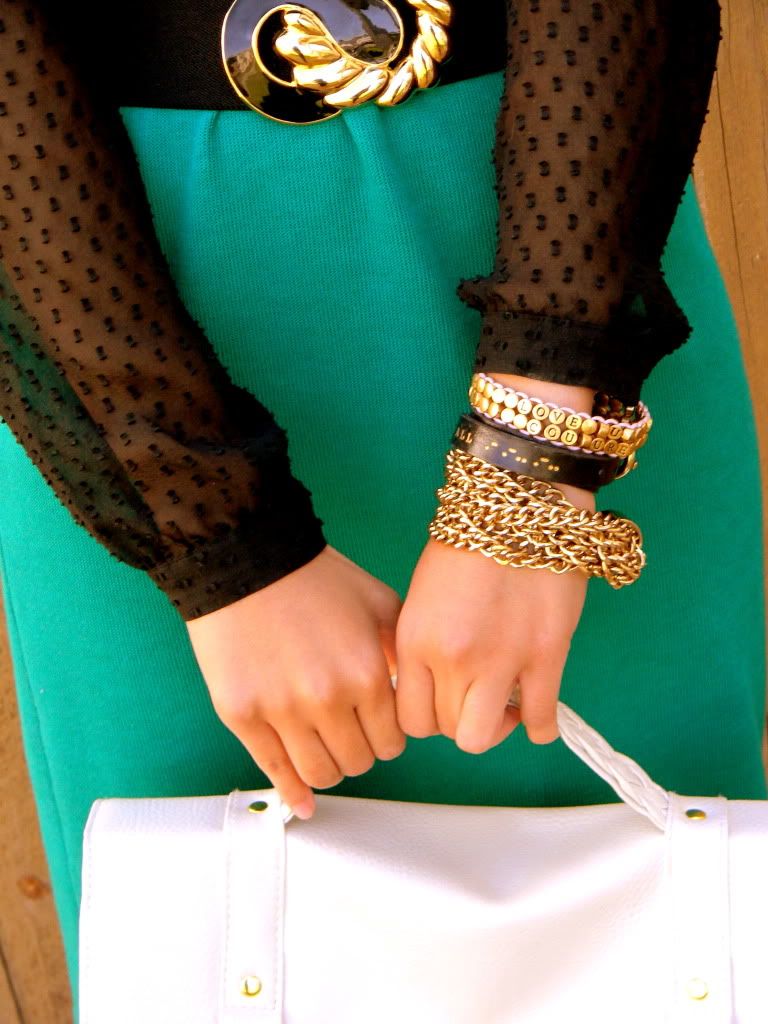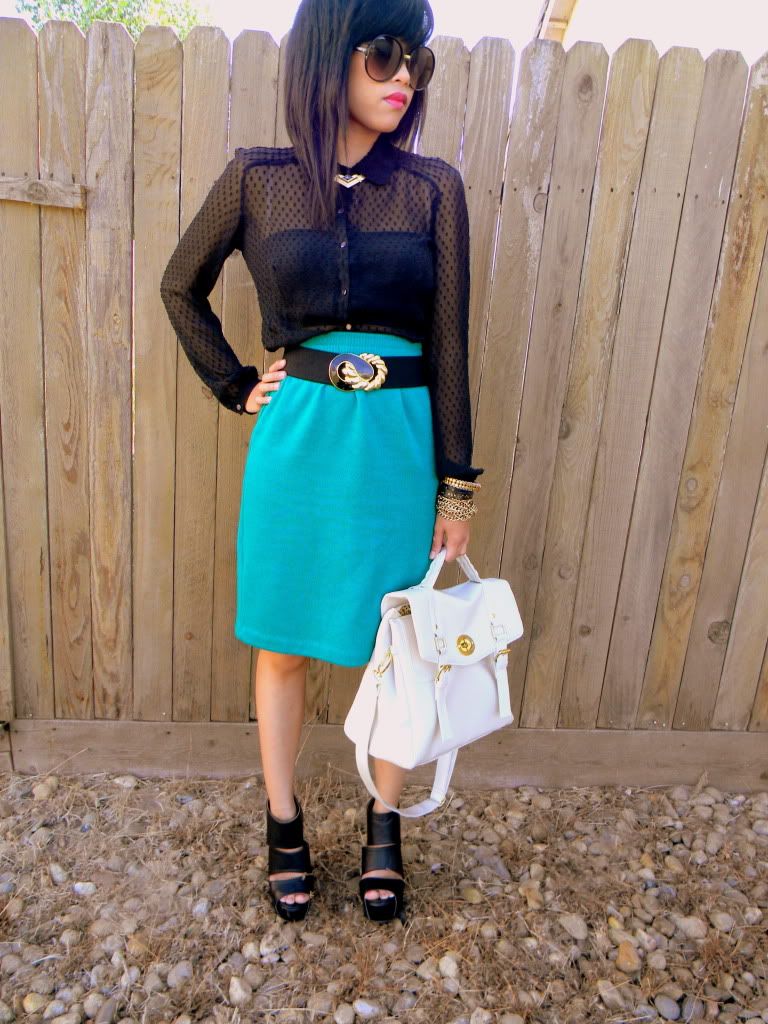 FASHION HIGHLIGHT: LARGE CIRCULAR FRAMES
Round frames are definitely back in fashion right now like it was 2009 again, however, round frames goes all the way back from the 1960's hippie style counter culture movement. Large circular sunglasses adds a more classic and mysterious feel to the look, while also giving off a feminine & vulnerable vibe.
WHERE I GOT MY PAIR OF CIRCULAR FRAMES:
80SPURPLE.COM
80's purple has always been my go to online site to get fashionable/ trendy sunglasses from, because they not only have a huge variety to chose from but believe it or not, I only got this pair for a very affordable price of $10. -- I also got another pair that's again, Gold & Black but that'll be featured on my next post :)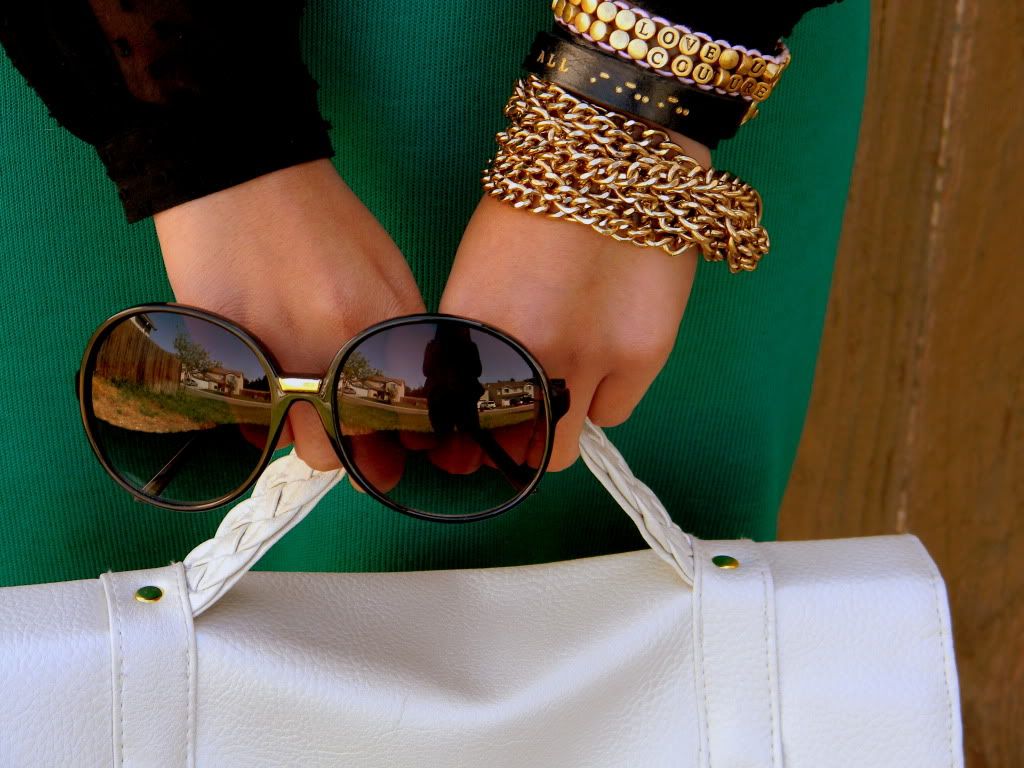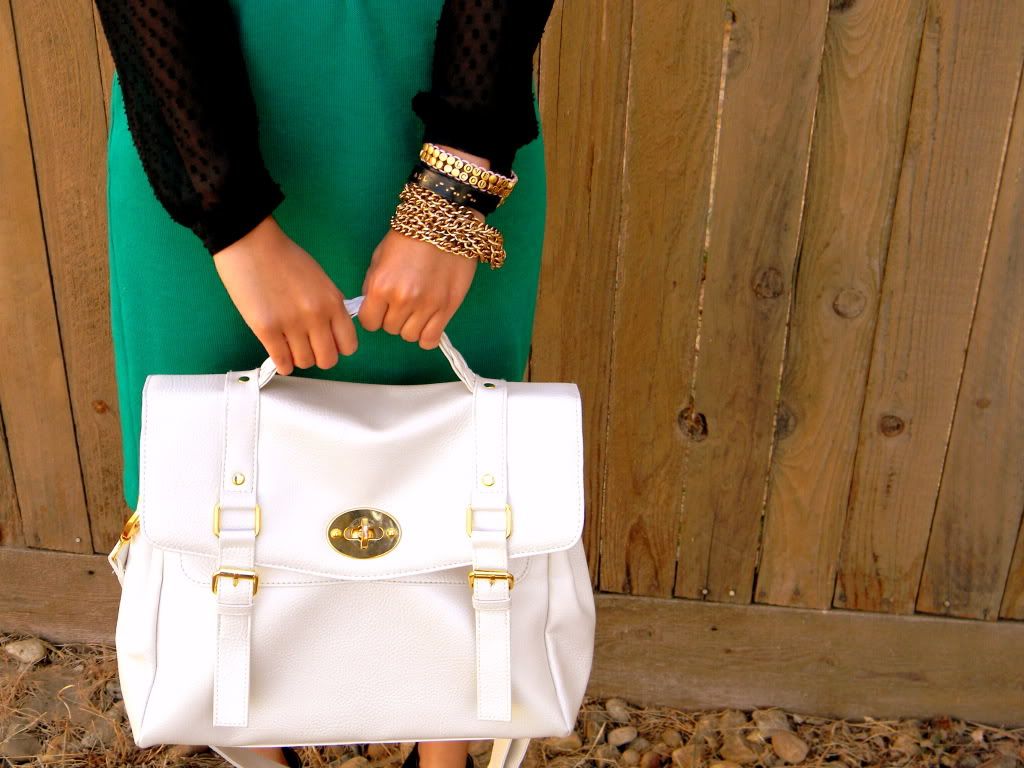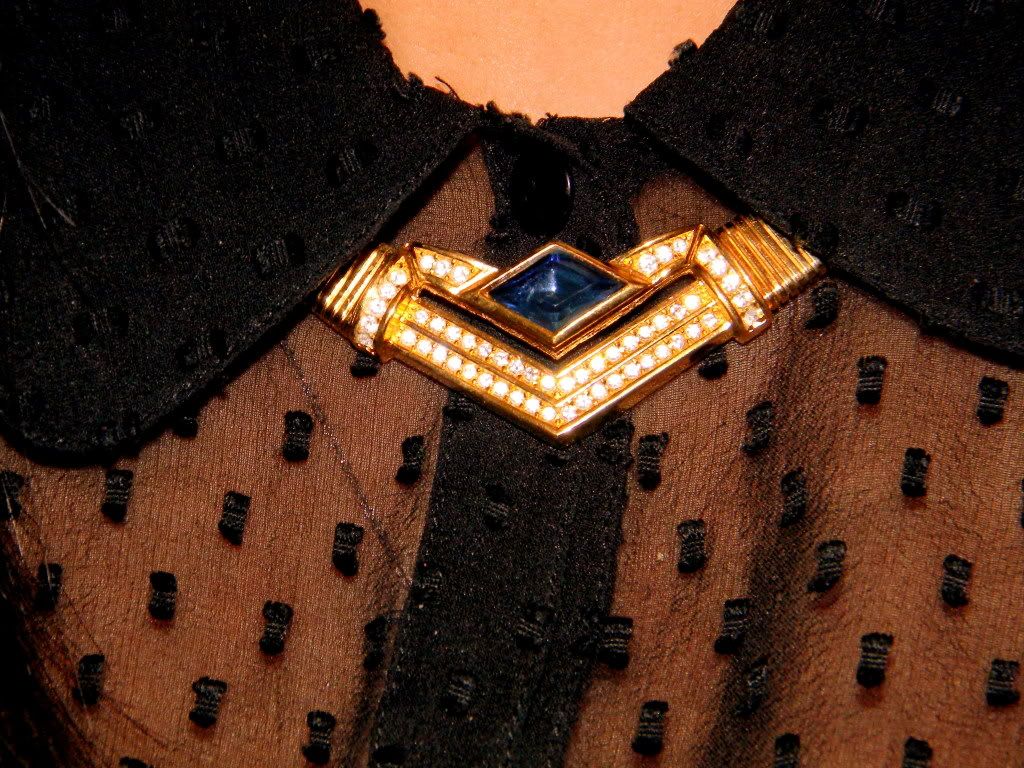 FASHION FOCUS:
6INCH TRIPLE STRAP FAUX LEATHER WEDGES
This ankle platform peep toe wedge is designed with three cut-out straps & fashioned with a zipper closer on the back of the heel. The heels are about 6 inches tall, so it's perfect for petite girls like me who want to add height without sacrificing comfort.
These wedges can be worn with denim jeans, a skirt or even a dress. I really love the fact that these can match anything and everything in your wardrobe because the look is so versatile. You could say that it's complex in it's simplicity. I say that because the overall look of these wedges is very simple yet when you see the wedge part, with the wood detailing, it definitely makes you think twice because these shoes are dangerous! I mean come on, 6 inches!! -- But for those brave souls out there like myself, you will love these wedges & you will want to have it in the color Beige as well. ;)
WHERE I GOT THESE KILLER WEDGES:
GOJANE.COM