Reclaimed Floral Silk Dress
Black w/ Silver Metallic Thread Cardigan from Superior Thrift
Black Tights from Kushyfoot
Brown Lace-up Combat Boots w/ Faux Wool Shearlings from Ross
Shelly Fabric Choker (gold & blue/green)
from
Poshlocket.com
Mustard Skinny Waist Belt from XXI
Vintage Black & Gold Sunglasses from 80's Purple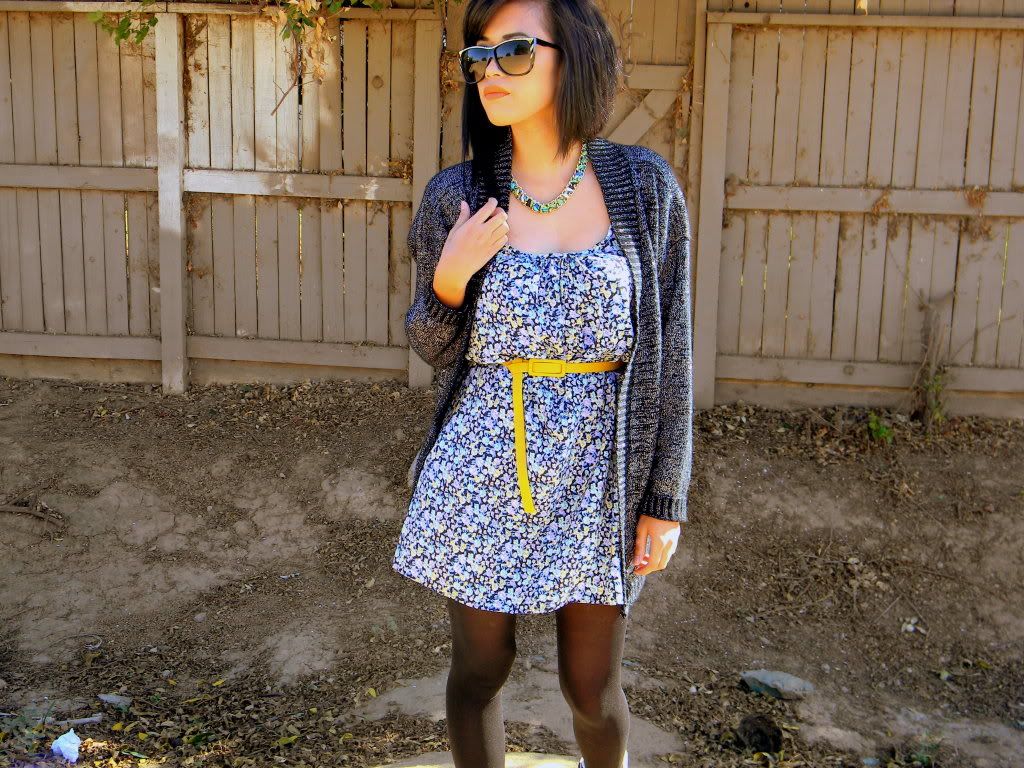 FASHION FOCUS: FABRIC NECKLACE
Colorful fabrics intertwined with a chain necklace always gives off a very elegant touch to the simplicity of the chain. In this case, the base is a gold metal plating with a blue-green fabric intertwined within it. This

Shelly Fabric Choker

almost reminds me of something vintage that has been modernized for the reason that the colors are very vibrant which adds more charm to the piece. I also enjoy that versatility that you get when you wear this particular necklace. It is definitely a head turner & a piece that you should definitely own in your jewelry collection. Aside from it's must-have quality, the craftsmanship is also incredibly stunning that you have to see it for yourself to find out.
WHERE I GOT MY SHELLY FABRIC CHOKER:
POSHLOCKET.COM
DIRECT LINK TO THE PRODUCT