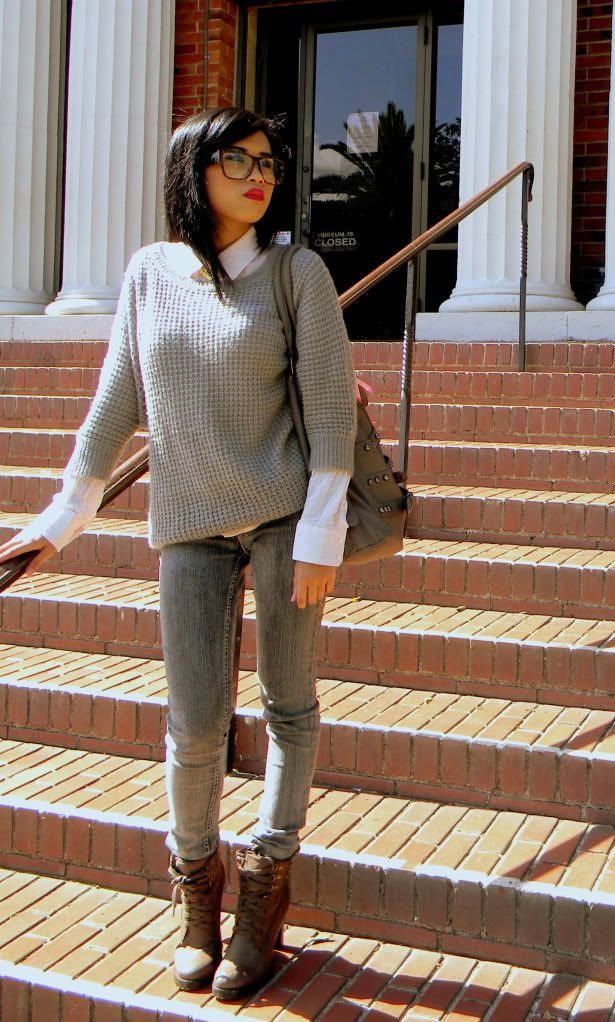 Gray Knit Dolman Sleeve Sweater from Marshalls
Pale Pink Linen Button Up Shirt from Express
Gray Wash Denim Jeans from Ross
Chocolate Brown Heeled Combat Boots from Ross
Vintage Gold Statement Piece Necklace from Superior Thrift
Gray Buckled Purse from Kocosky
Huge Tortoise Fashion Glasses from Charming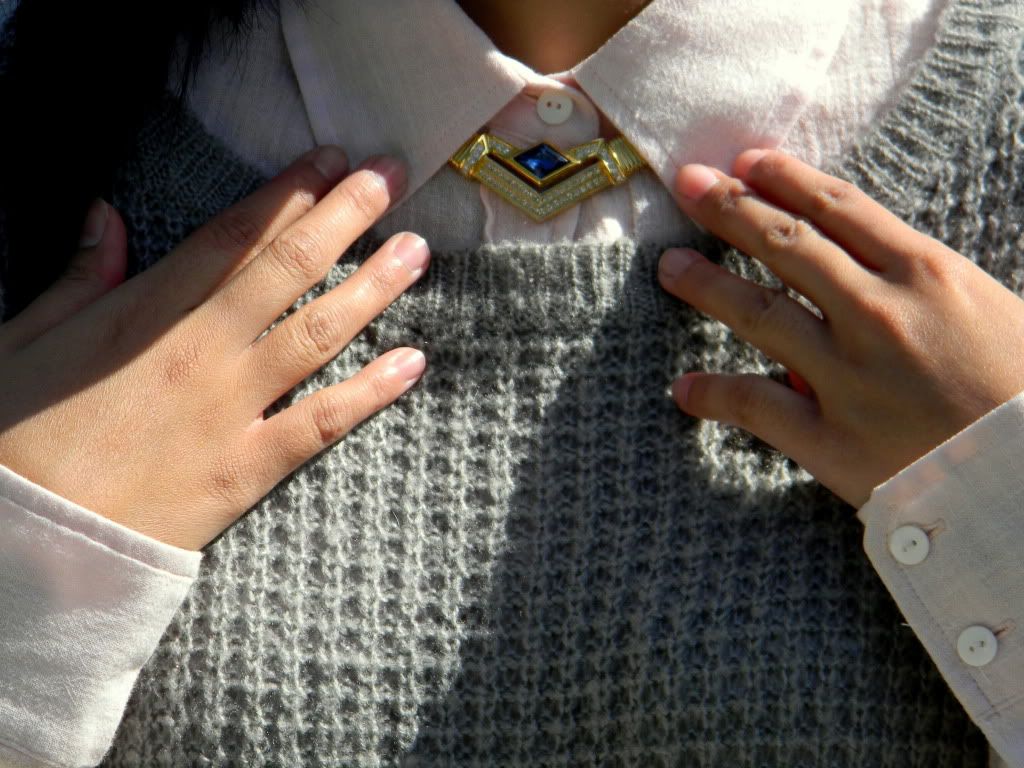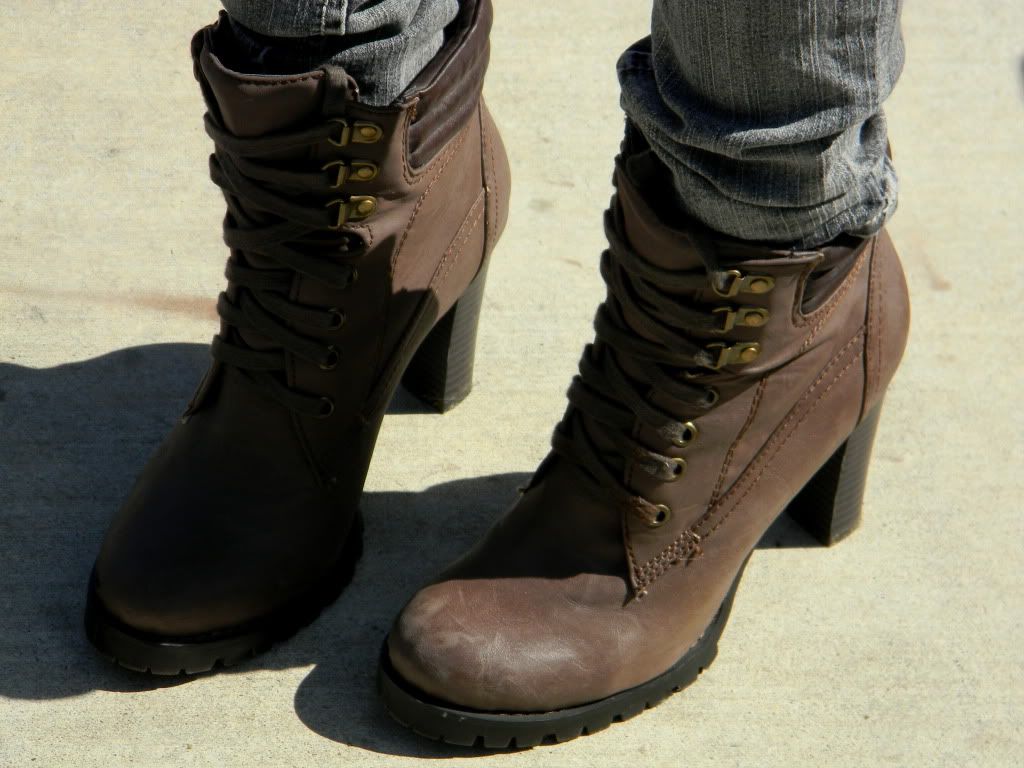 My inspiration on today's outfit was the 2004 Korean movie called "Love Story In Harvard" which starred Kim Rae Won & Kim Tae Hee. Although, my outfit isn't necessarily based on the movie, I did get my inspiration from it with the button up shirt underneath the chunky sweater.
It was actually a perfect day, today to layer mainly because it was around 70 degrees outside. It was sunny yet breezy just like how October weather should be.
I wanted to wear something very clean and tailored but at the same time, I also wanted to add a hint of a vintage- edgy feel to the whole look, which is why I wore gray denim jeans instead of your typical dark blue denims and paired it with some combat boots and a gold vintage necklace.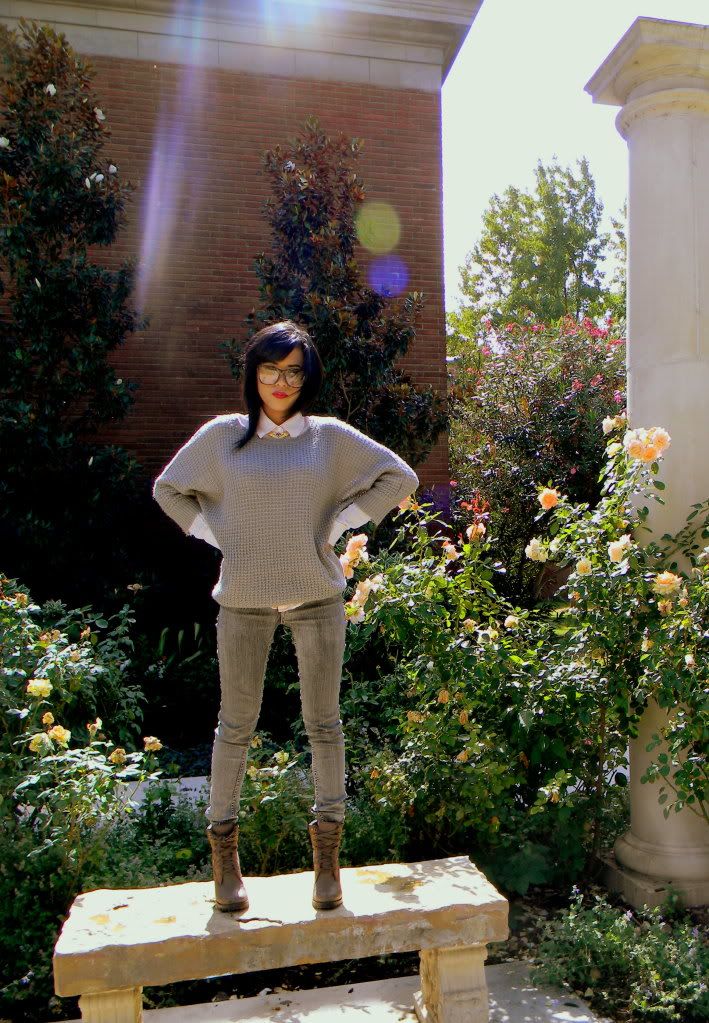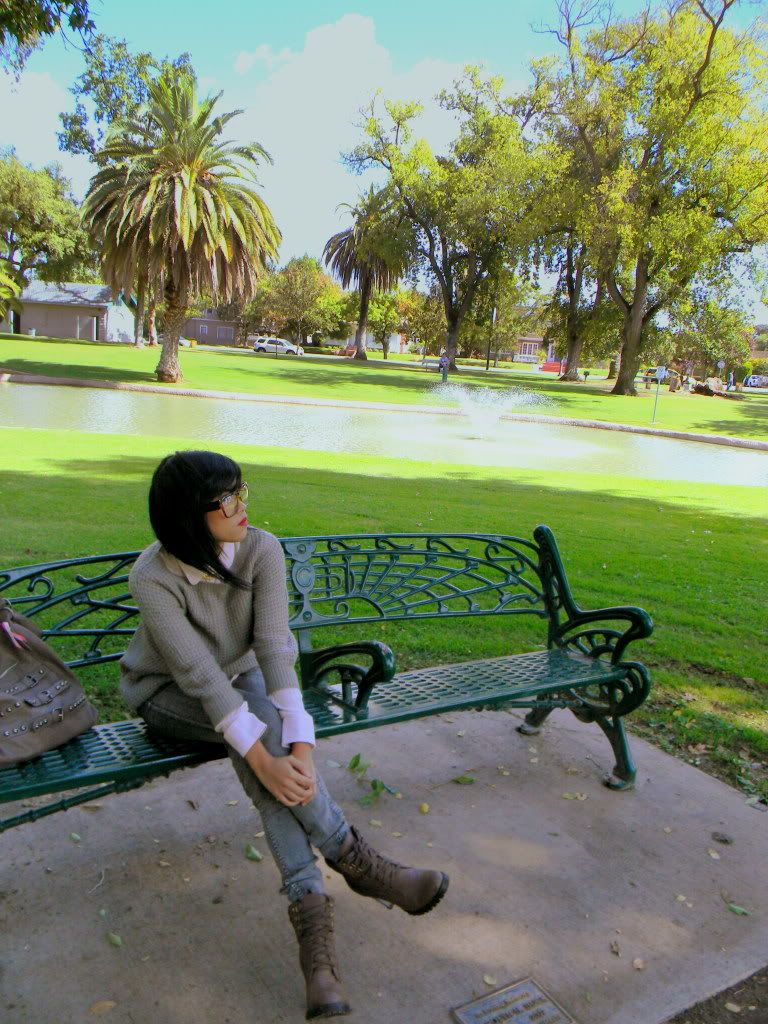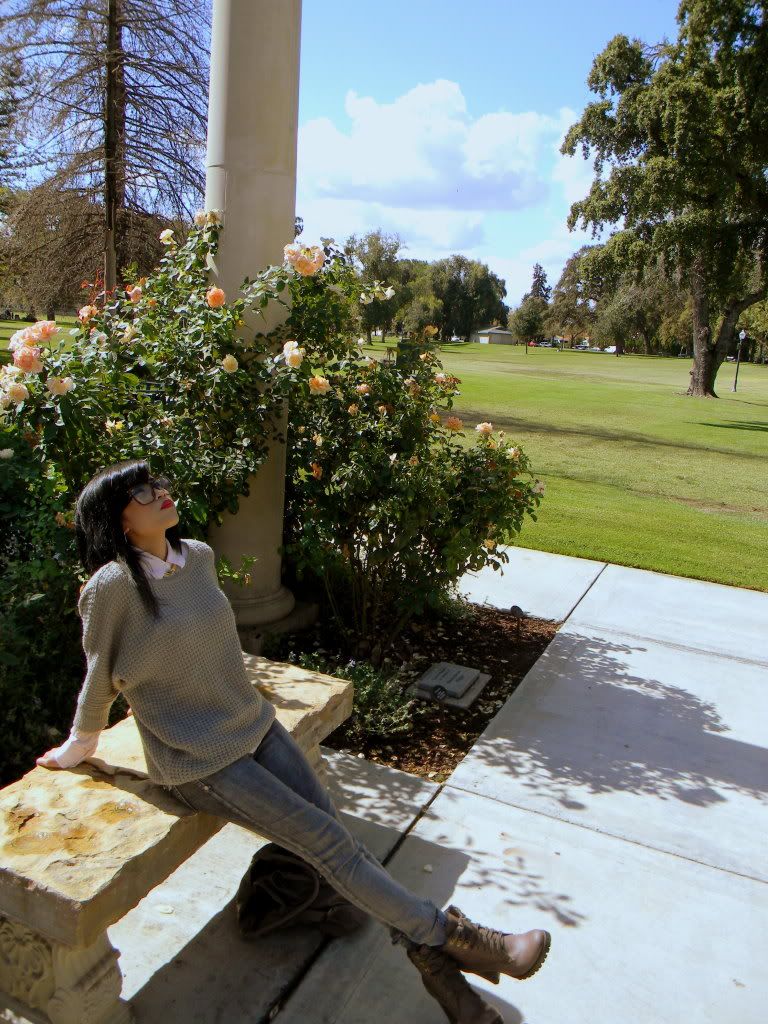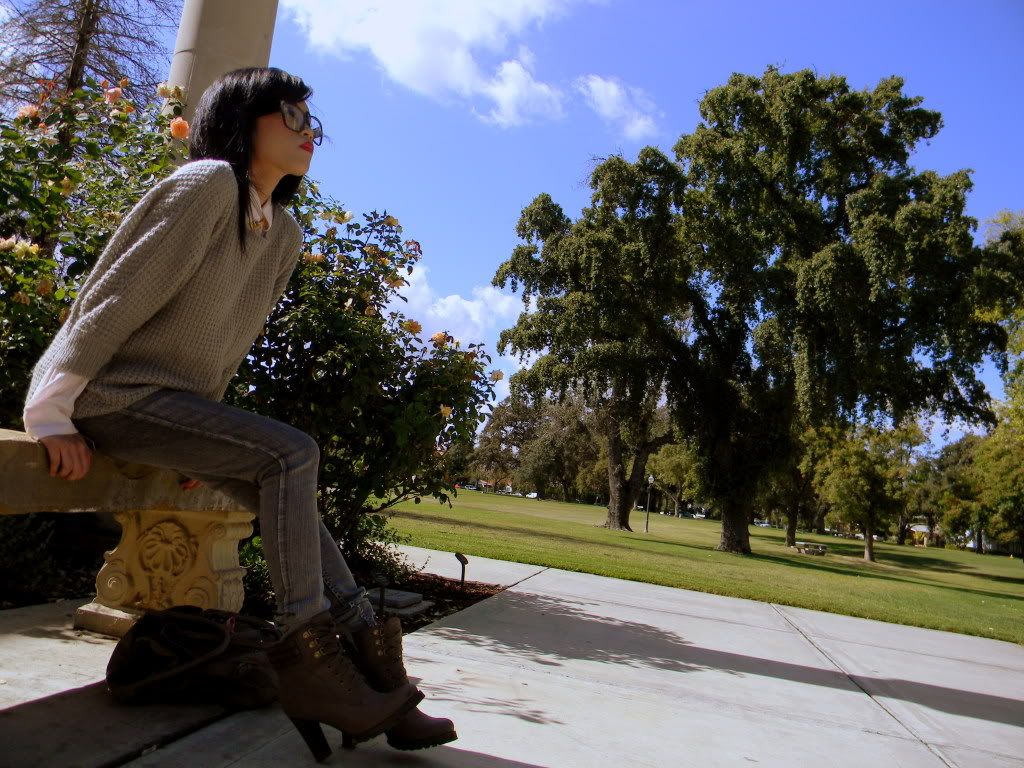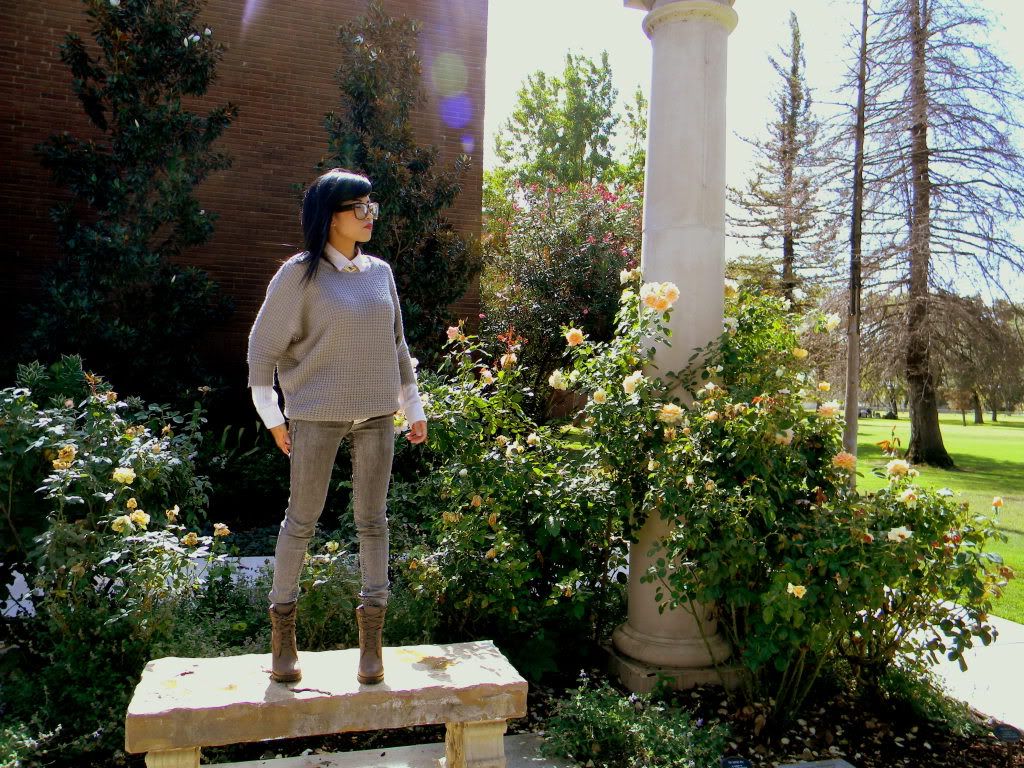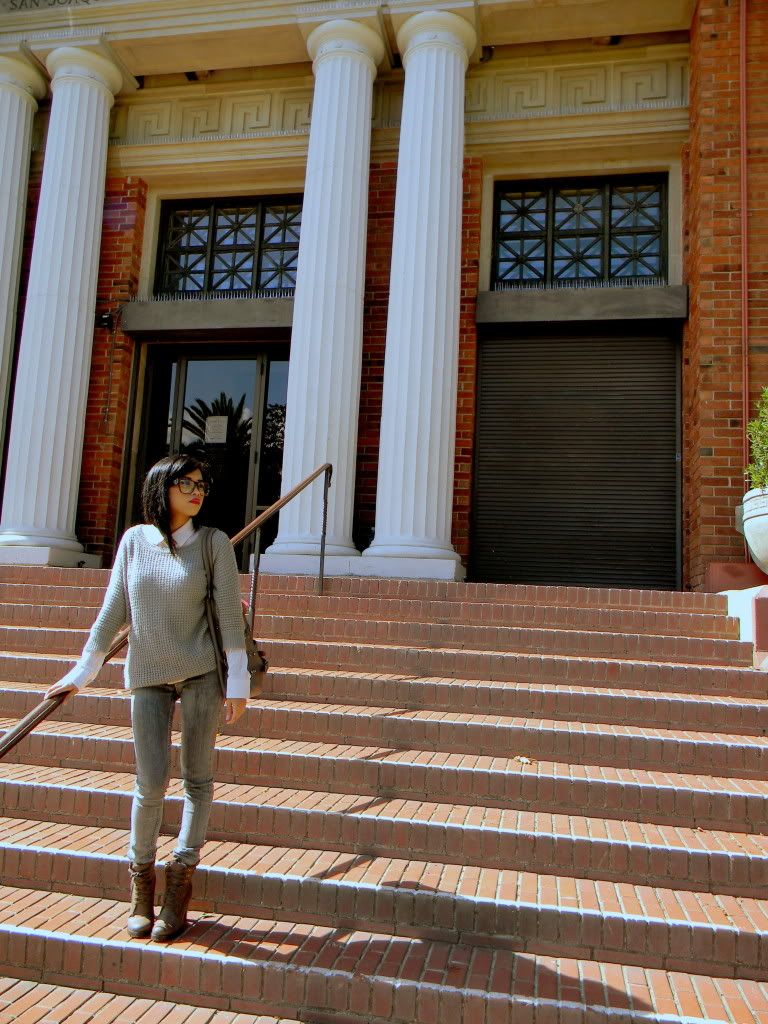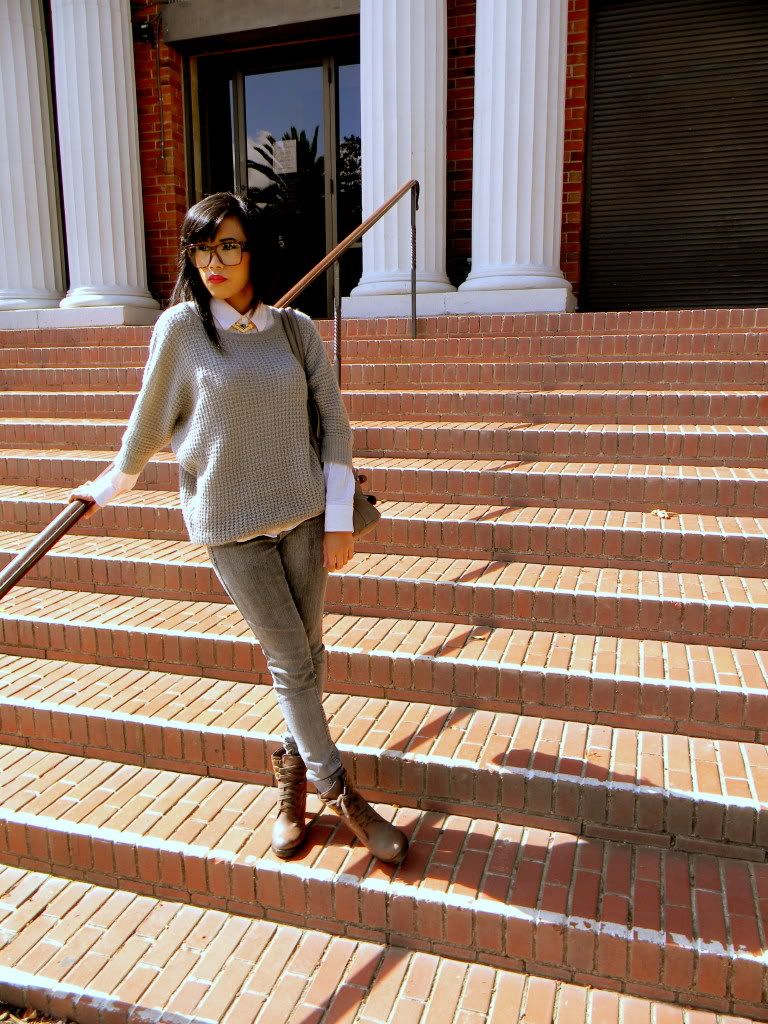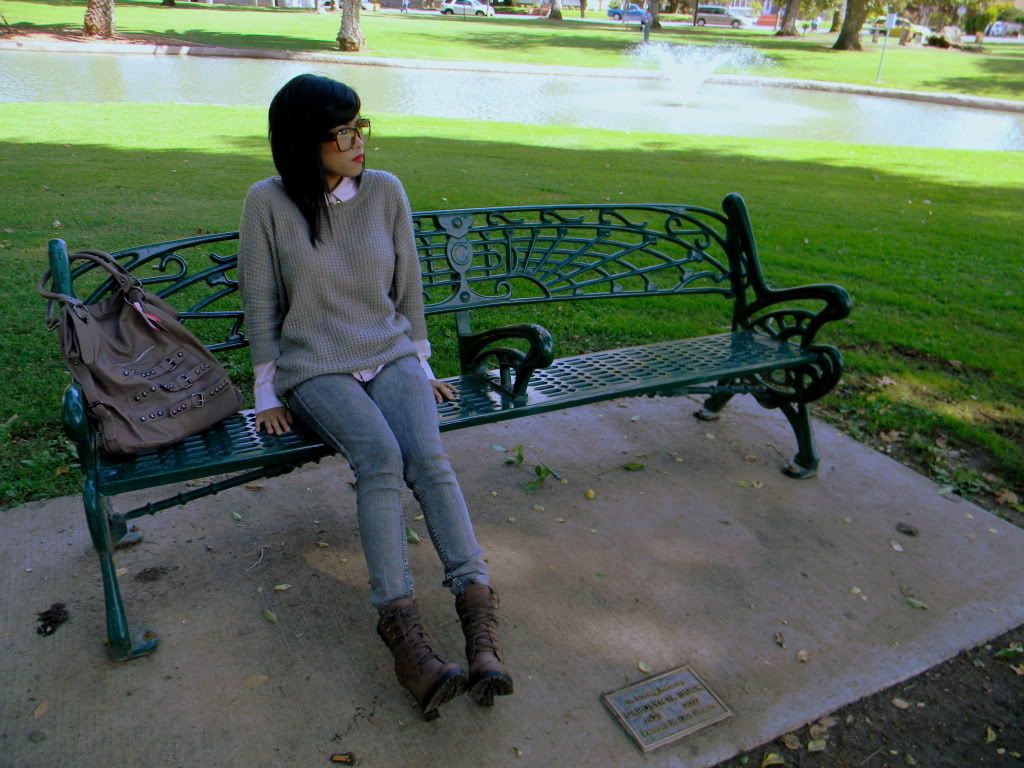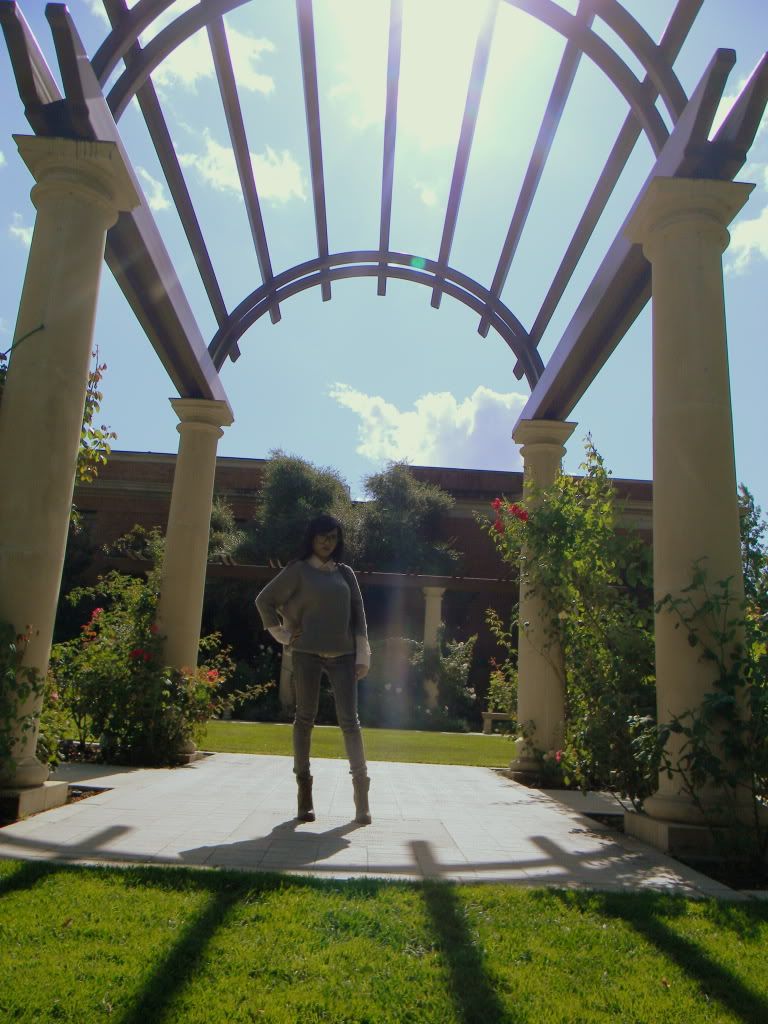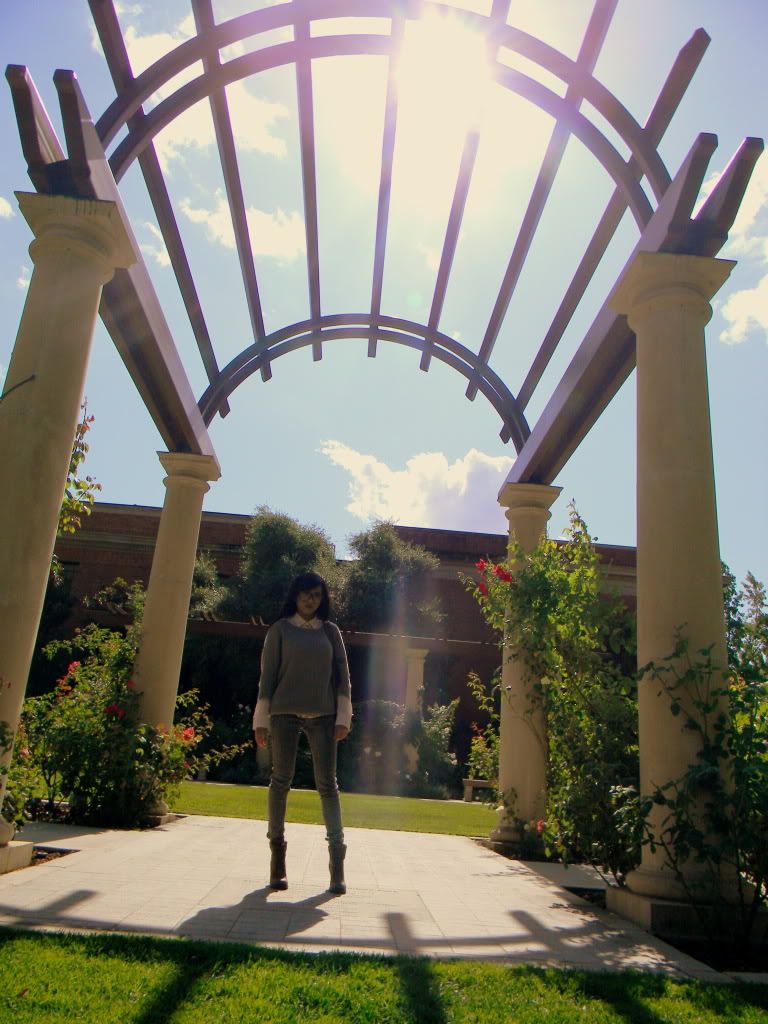 Also, my previous outfit of the day was featured in Chictopia's main page & style gallery. --I was soooo happy & excited and even up to now, I'm still having butterflies. hehe! It may not be a huge deal to some of you, but It's a big honor for me & I am very grateful :)