This look was inspired by the 2004 movie
"Iron Jawed Angel"
which starred Hilary Swank. It focuses on the American women's suffrage movement in the 1910's. Besides the fact that this movie was based on actual people and real events, it also showcases women empowerment and how us, women are able to do what we do now because of them. So, if you haven't seen the movie yet, I absolutely recommend it, especially if you like historical movies, this one is definitely for you.
FASHION HIGHLIGHT: CHIFFON BLOUSE
This season, chiffon is definitely making a huge statement. It is a lightweight fabric that is perfect for the transitional weather from summer to fall. Chiffon usually gives off a very classy feel to the look and giving it an elegant touch. It can be worn with the same colored bra or even a bandeau. --Usually I like wearing chiffon tops w/ a loose fitting/ flowy skirt as it adds to the movement of the body. However, it can also be paired with a high waisted shorts/ pants.
This particular one that I'm wearing features a front drape panel, which means I don't need to add any neck accessories because the panel already serves as one. It fits very loose on the body which then makes the garment very comfortable to wear. It also has some slight gathering on the shoulder.
WHERE I GOT MY CHIFFON BLOUSE:
7SENSES WEBSITE
DIRECT LINK TO THE PRODUCT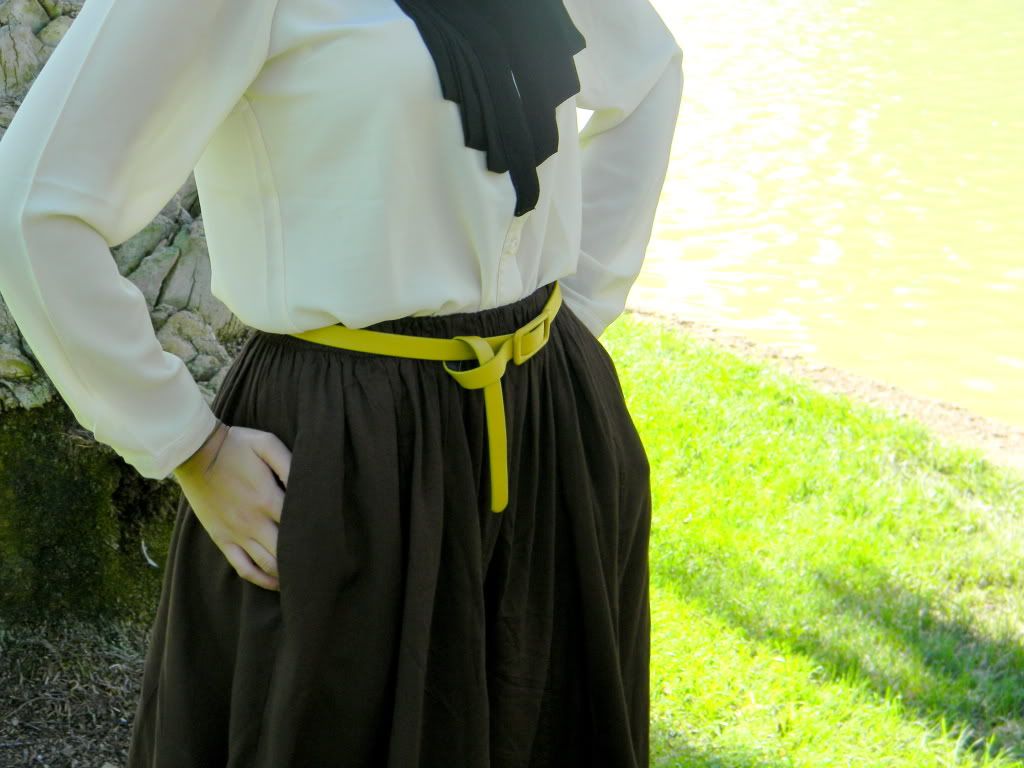 FASHION FOCUS: WIDE LEG PANTS
It must be said that wide-leg pants are not for everyone. It's for that reason that they've never been thedominant style to conquer the streets (not in the average fashioniers' lifetime, anyway) and, while we count them amoung 2011′s fashion trends, we don't expect their lack of mass popularity change in a hurry. Skinnies have a long life left in them yet; but this is an year in which flares are on-trend, and wide leg pants are there alongside them. But while the wide-leg may not become your new wardrobe staple just yet, don't overlook it as an elegant, stylish addition to your 2011 repertoire, particularly when styled right. -- cr. fashionising.com
These pants that I'm wearing are freaking awesome! They are made with 100% cotton which makes them breathable & incredibly comfortable. They have elastics on the waist which is great if you decide to wear them on your waist for a high waisted look or even on your hip. Also, everything is handmade from Thailand. (Please pray & support them, especially in this tragic moment) Another thing that I love about these pants, aside from the comfort is that it gives you the illusion of wearing a maxi skirt, but if you look hard enough, it's actually pants ;)
WHERE I GOT MY WIDE LEG PANTS:
7SENSES WEBSITE
DIRECT LINK TO THE PRODUCT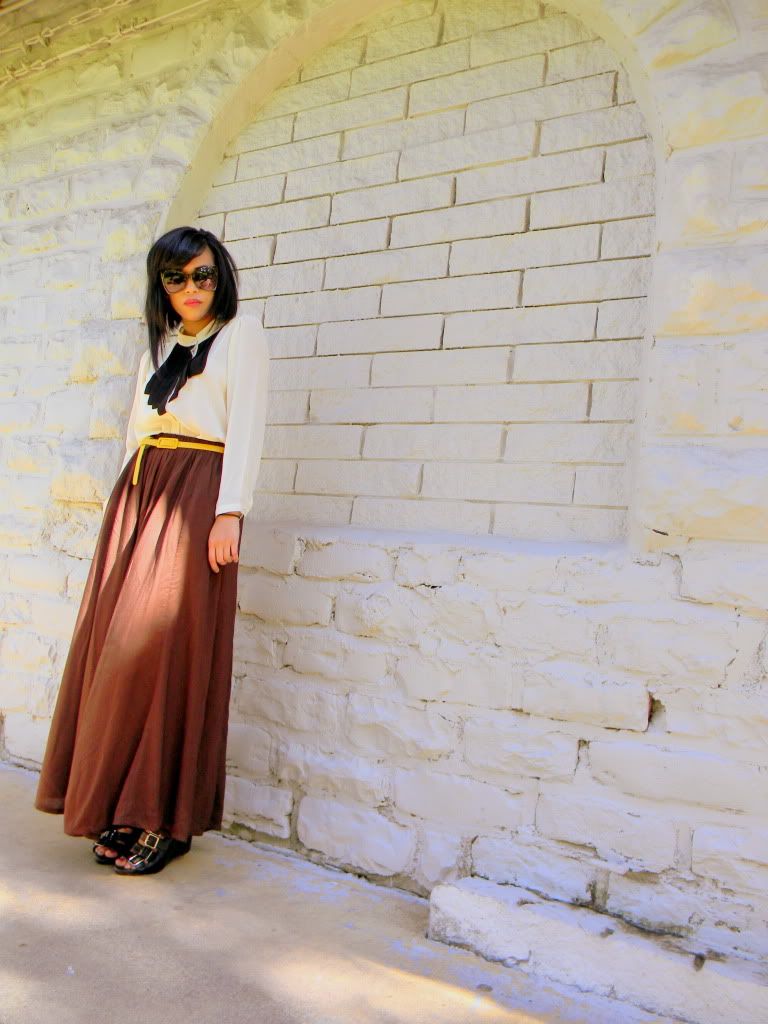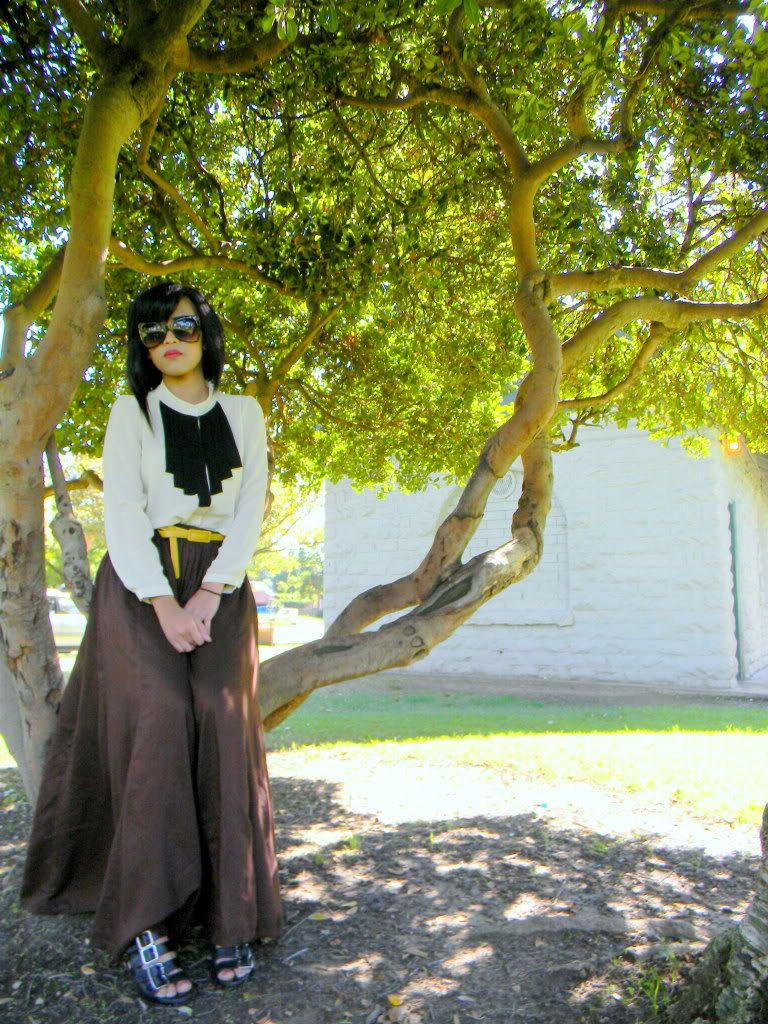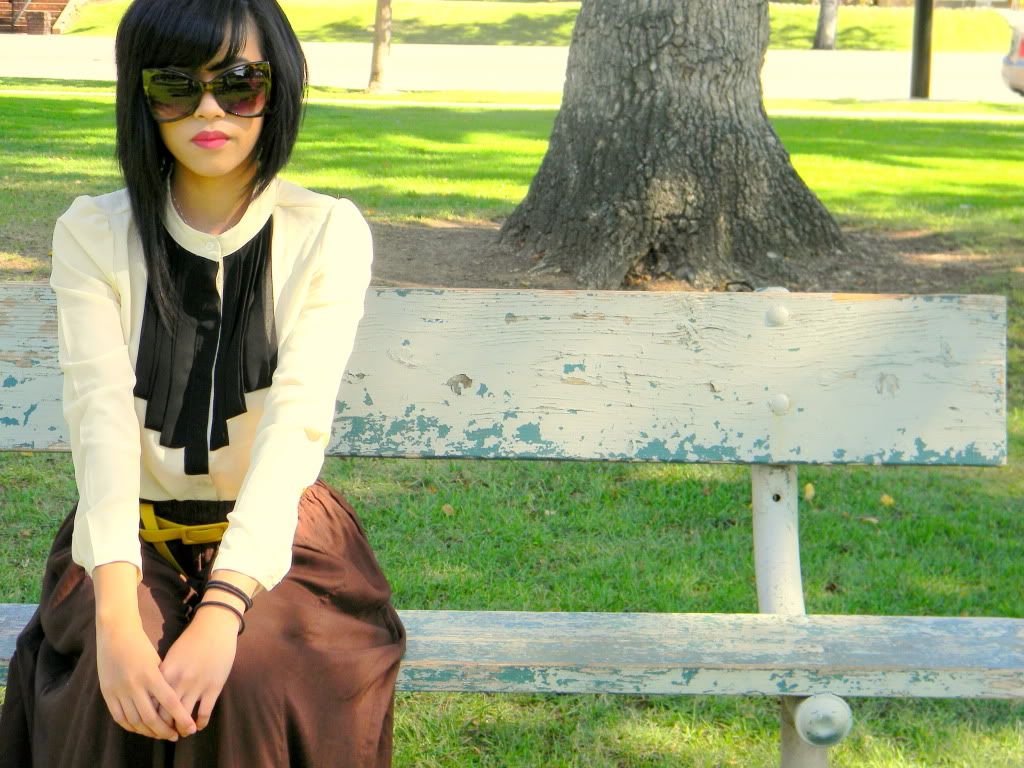 Also, please don't forget to enter my 7SENSES giveaway. --Go to the side bar to enter :)
Also, feel free to "like" 7SENSES'
Face book
page for more updates, promos, & more. Right now, they are having a giveaway for those who have liked their page. -- up to $250 worth of gift voucher.