Chunky Red Knit Sweater from Superior Thrift
Acid Wash Denim Shorts from Ross
Mustard Tights from XX1
Black Platform Booties from Amiclubwear.com
It's burning hot outside right now, thankfully I wore this earlier in the morning when it was a bit chilly. It's crazy to come think of it, it's almost October and it's still hot as heck over here in California. Usually, around this time of year, we get a bunch of rain & the leaves from the trees change their colors from bright green to yellow, orange and red. Now, I wonder when fall season is really going to start. I do hope it's soon!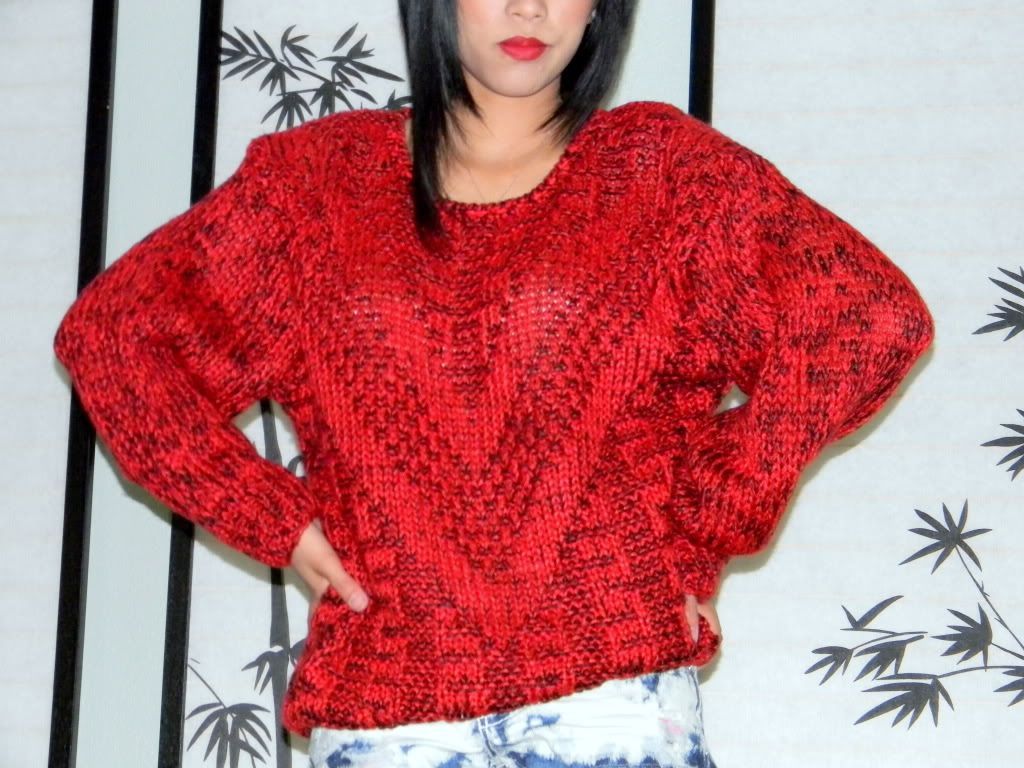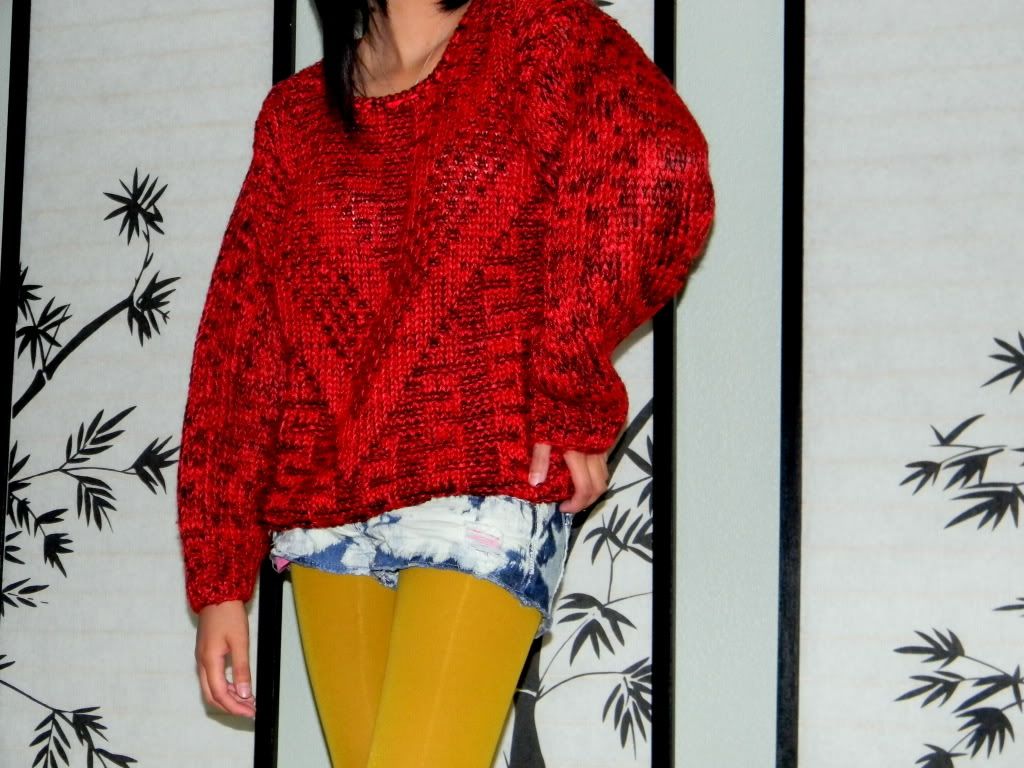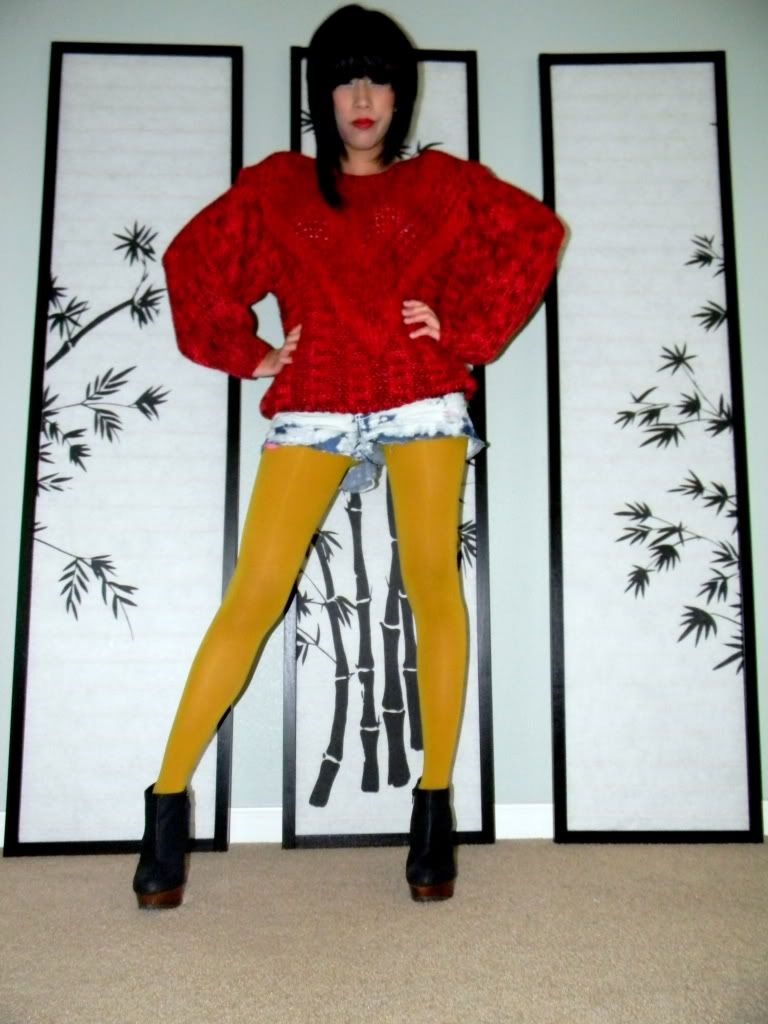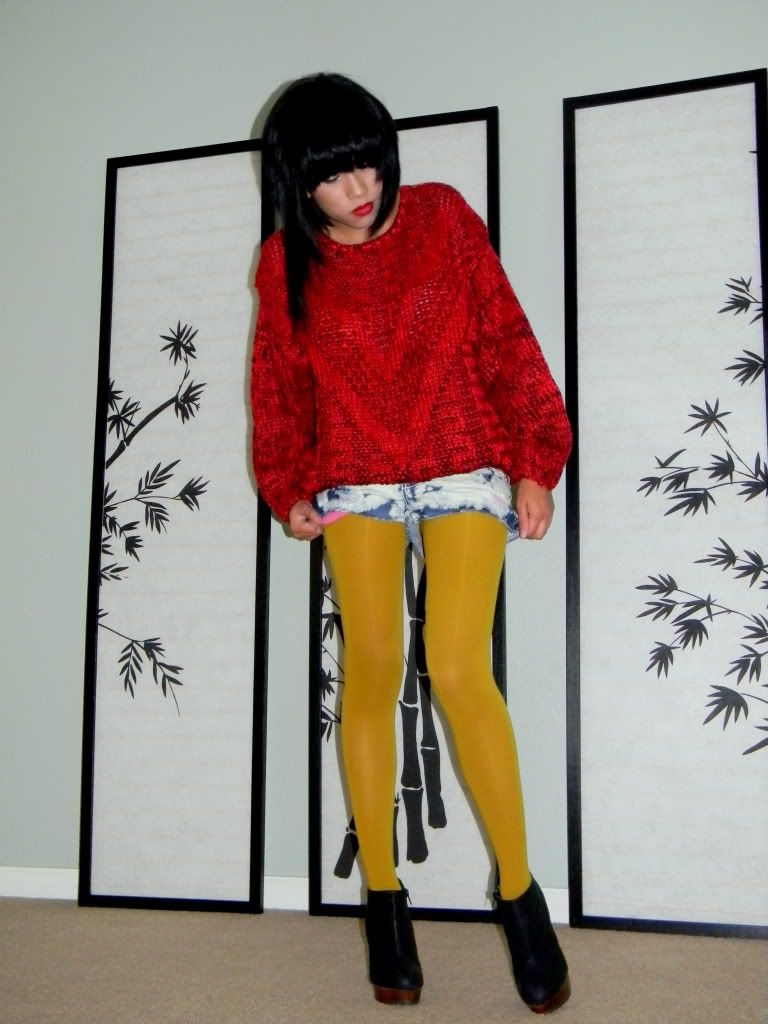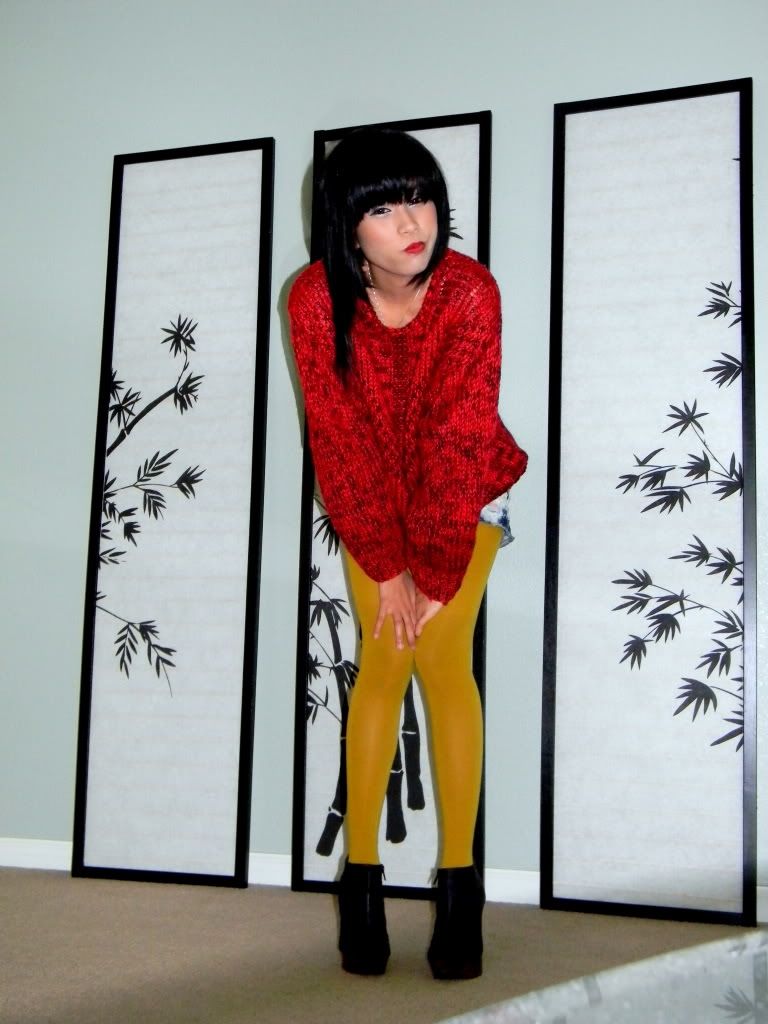 Who said you can't wear bold colors in the fall?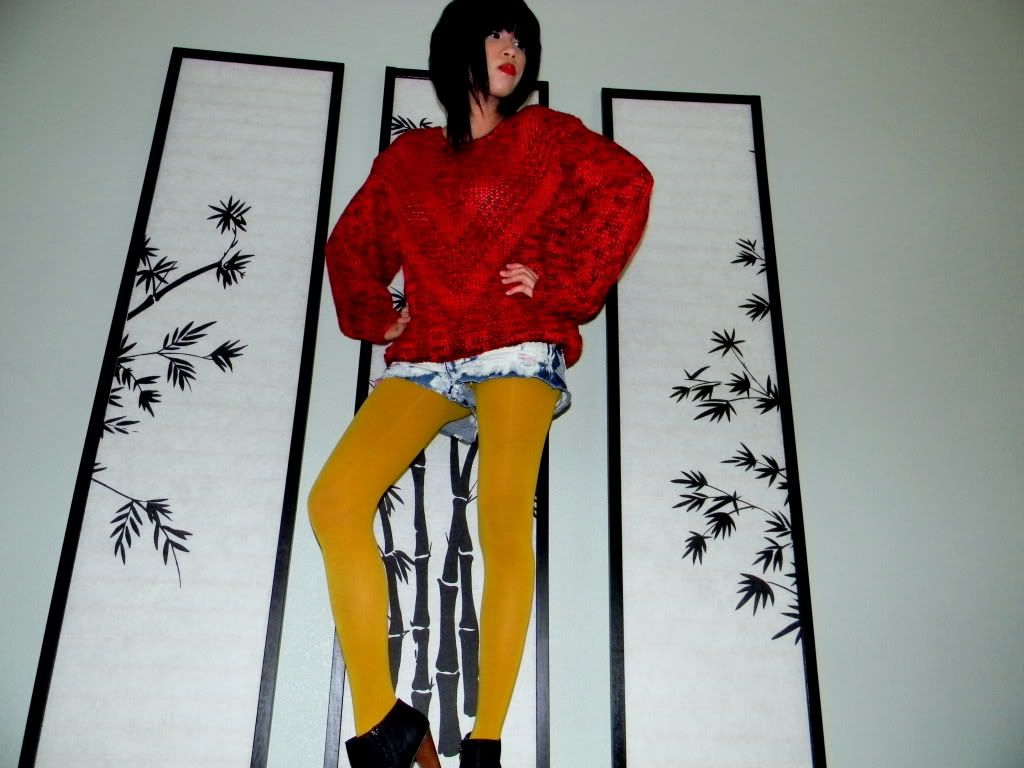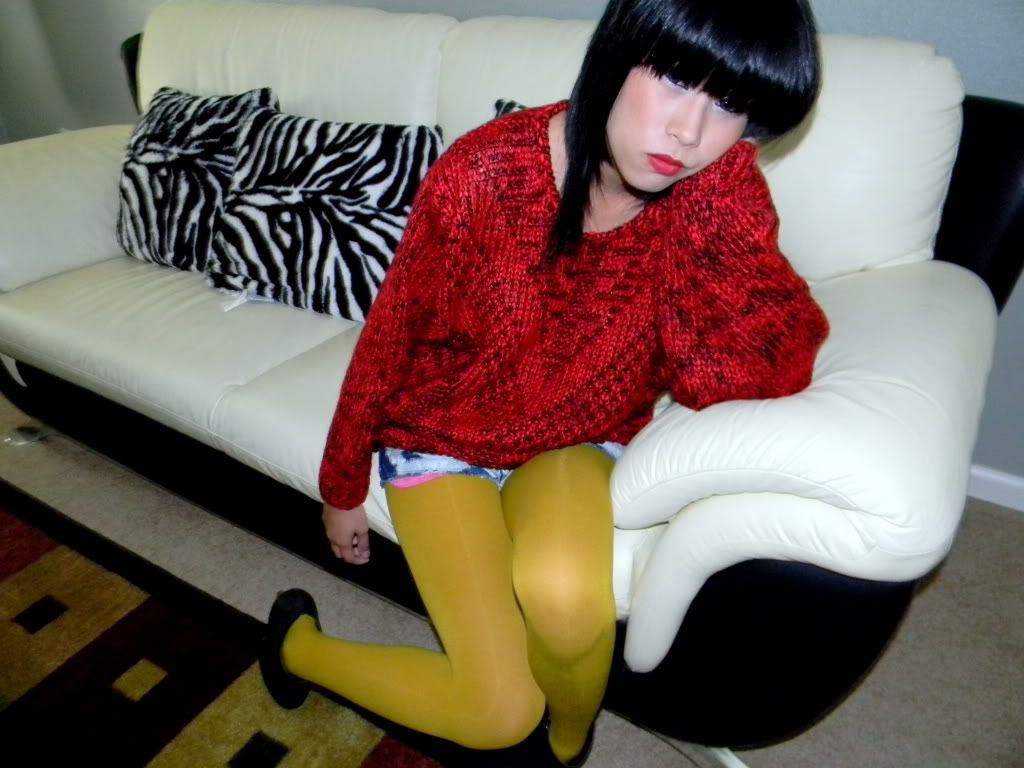 Btw, please don't forget to enter my circle lens giveaway!
CLICK HERE TO ENTER