Hey loves,
I'm so sorry that I haven't been able to update this blog as often as I would like to. It's been such a crazy month lately. Aside from being busy with family-oriented stuff, I've also been sick & suffered from hives & a fever for an entire week =/ It was so horrible! Anyways, I'm back on my feet and ready to blog once again :)
So, here's an OOTD from a couple of weeks ago.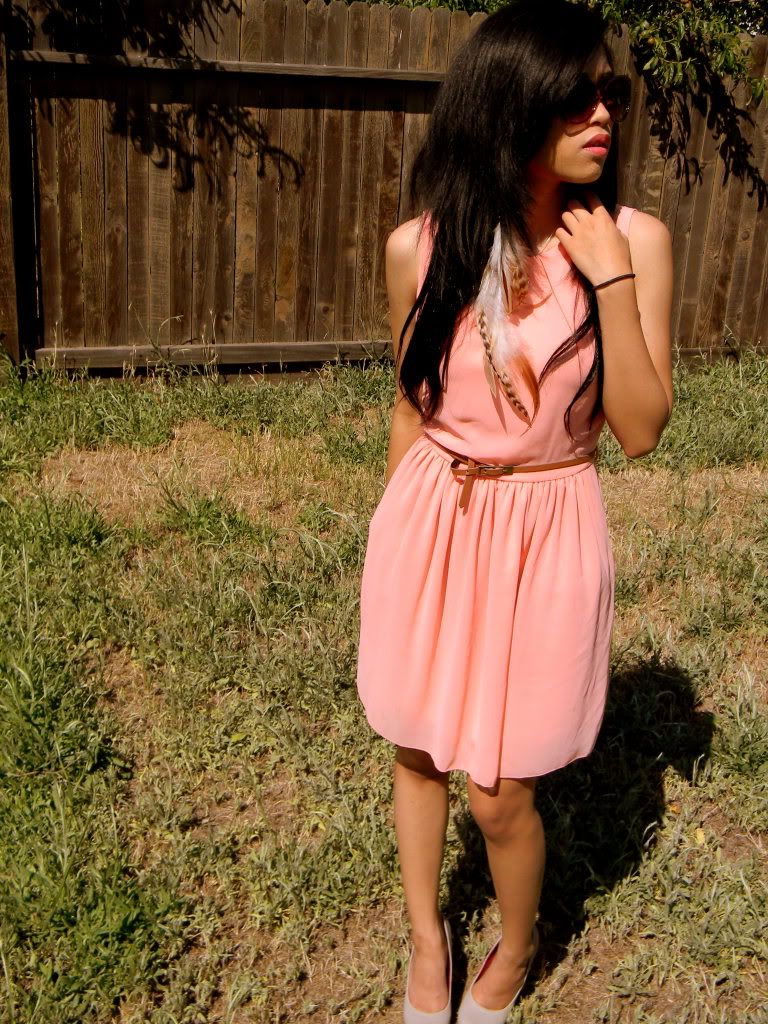 Peach Sleeveless Dress
from
LOVE
Gray Round Toe Pumps from AMI Club Wear
Feather Earrings from Ebay
Vintage Cat Eye Sunglasses from Sunglasswearhouse
FASHION FOCUS: PASTEL & CHIFFON
So whenever we think of pastel or chiffon we automatically think of Spring right? Well, it's not just Spring where we can wear these items at the same time. This summer, pastels and chiffon can be worn as well.
As the weather gets hotter, we want something that's light weight and definitely not something dark, as we all know, the darker the color is, the "hotter" we feel. And no, not the good kind of "hot" either ;)
Anyways,
LOVE
carries a whole site of chiffon tops & dresses that are perfect for all seasons. This
peach sleeveless dress
was an amazing addition to my closet full of dresses, as it carries that vintage-feminine feel that I absolutely long for when it comes to dresses. This vintage-femmy dress cuts a little above the knee making it modest enough to be worn at church on Sundays. It has subtle pleating on the neck & waist area. The dress also has an elastic band on the waist to accentuate that certain part of the body more. It also includes the skinny waist belt to singe the waist and to add a little bit of something to this plain dress.
The only downside to the type of fabric is that it isn't wrinkle resistant which may bring you a tad bit of a problem, if you just toss your dresses around. Nonetheless, I'm definitely loving chiffon and pastels this season.