Spring is definitely here!
Why hello there Mr. Pollen, how can I NOT help you? hehe! Anyways, spring allergies is a definite no no, but what can you do right? But yeah, it's crazy how the weather just changed her in California. Last week, when I was in LA, it was really gloomy over there and after I came back to NorCal, my boyfriend then tells me that it's been nothing but hello sunshine over there. What the heck, right? Even here in NorCal, it's been super sunny. I mean, from a 50 degree weather all the way to the 70's just in a week. INSANE! But yeah, todays weather was amazing! It was sunny outside but still had this cool breeze, which is nice. 70 degree weather are my absolute favorite! Nothing more, nothing less!
Aside from Spring & Spring break, I still can't believe that it's all over & now I'm back in school....again -_- BOO! But yeah, here's my OOTD, today.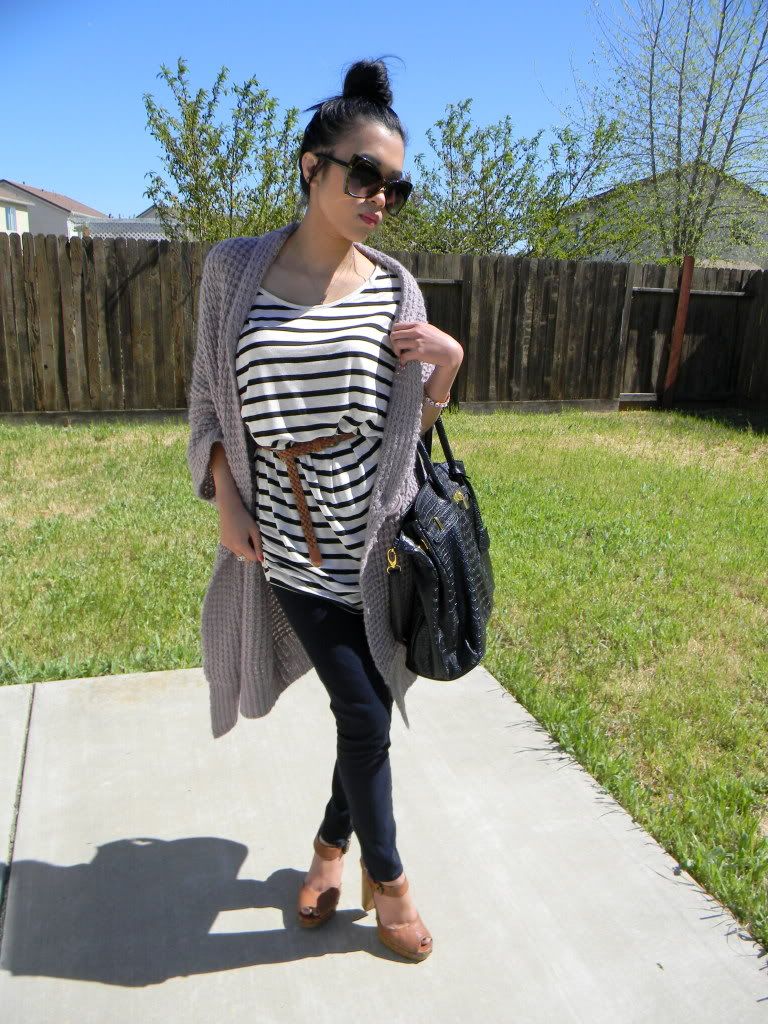 Oversized Mauve Shawl Sweater
from
Apartstyle.com
Black & White Slouch Tee from Ross
Jessica Simpson Skinny Zipper Jeans from Ross
Steve by Steve Madden Chunky Camel Peep Toe Heels from Ross
Skinny Waist Belt from XXI
Cat Eye Sunglasses from Sunglasswarehouse
Hermes Croc Birkin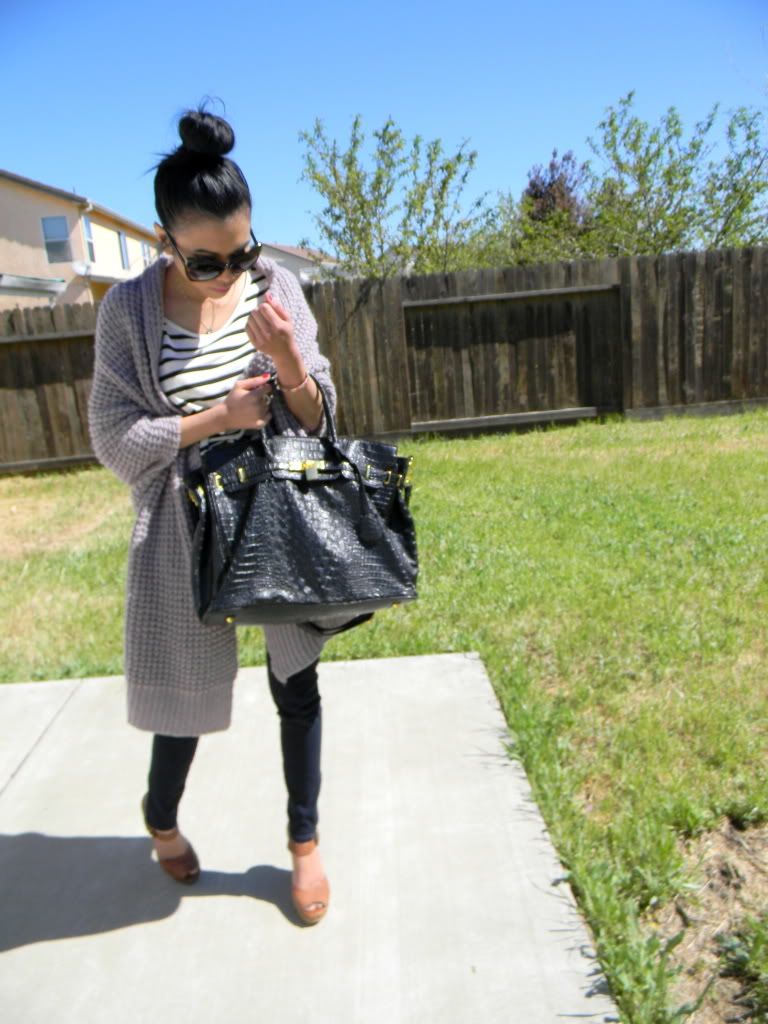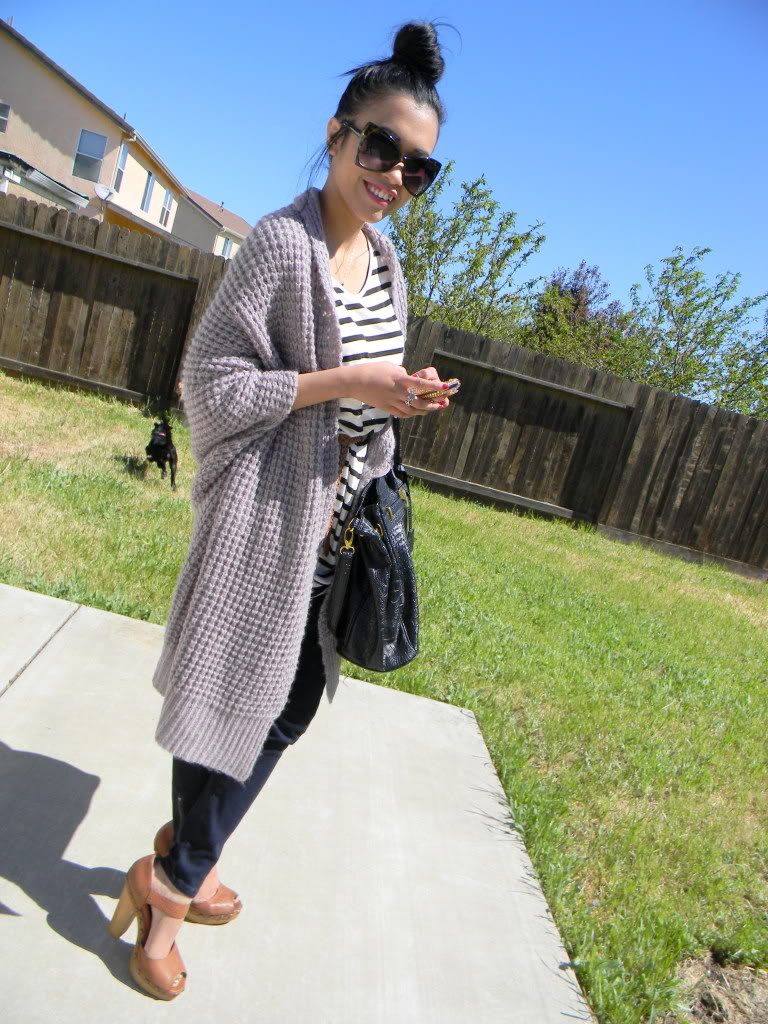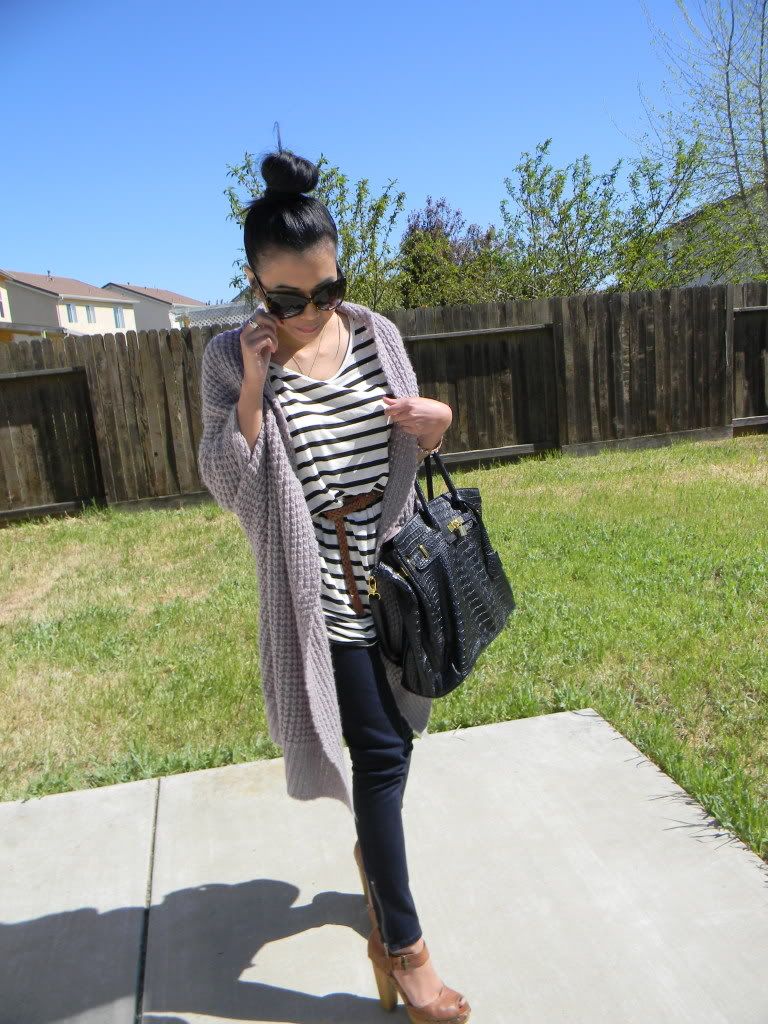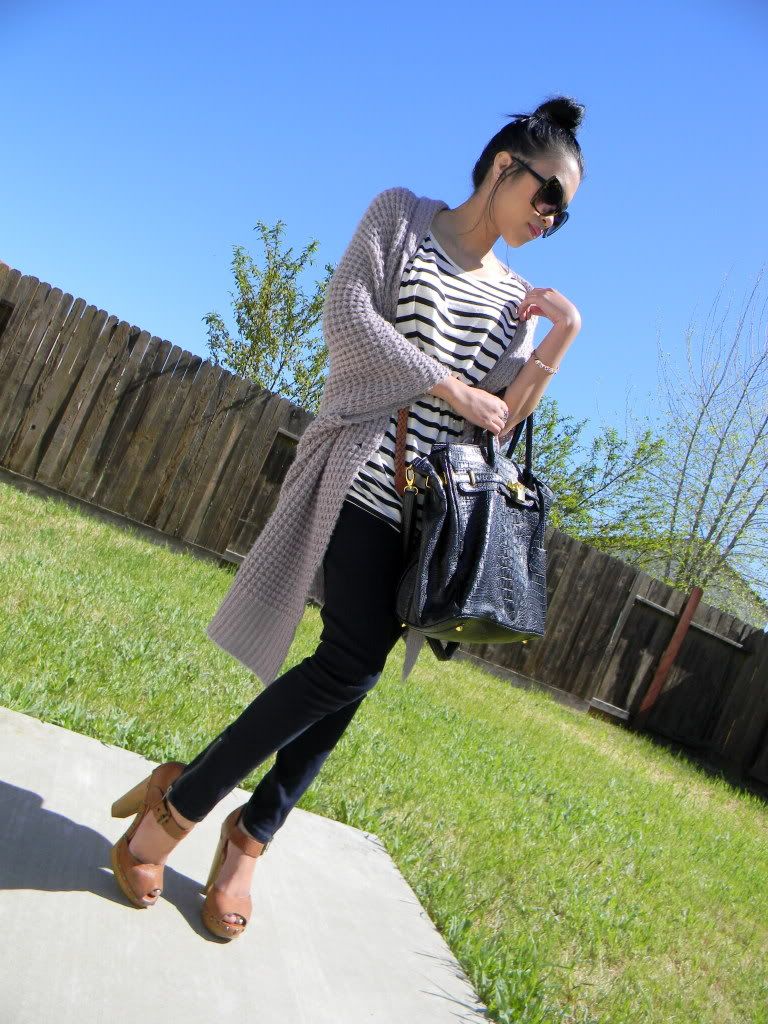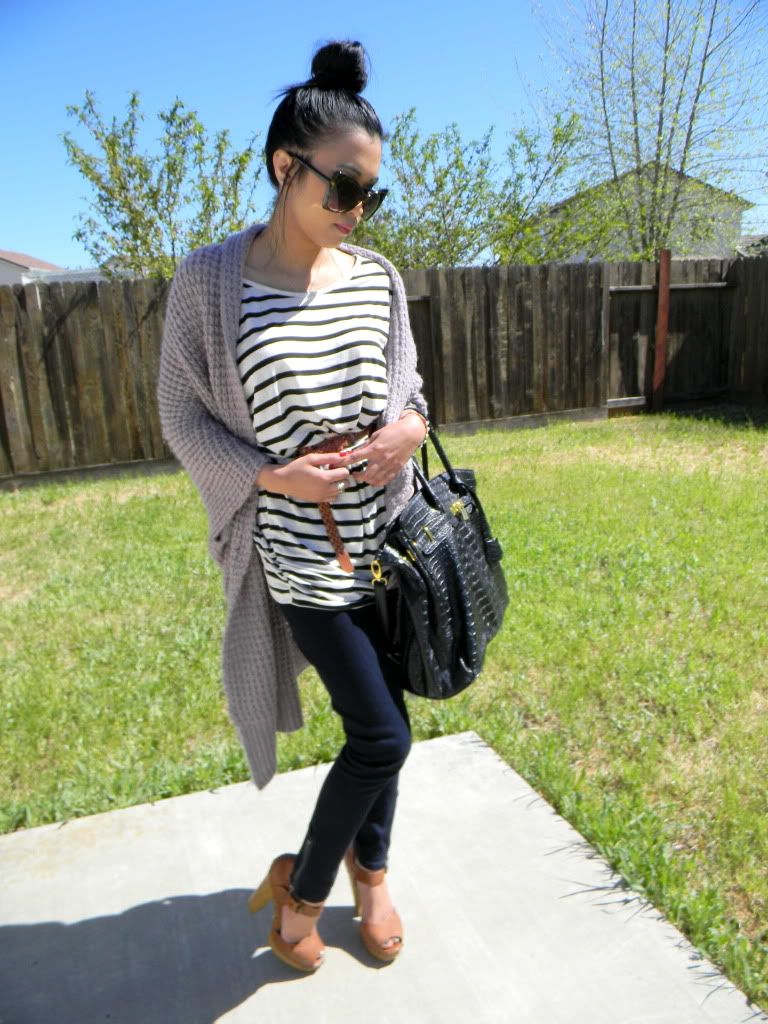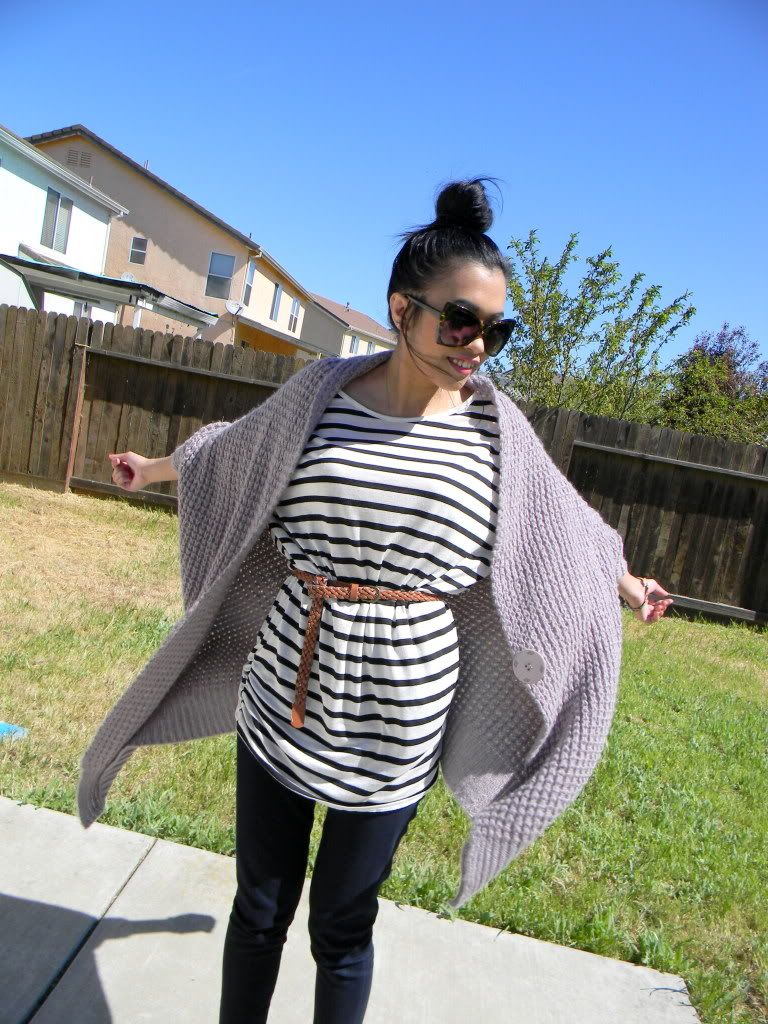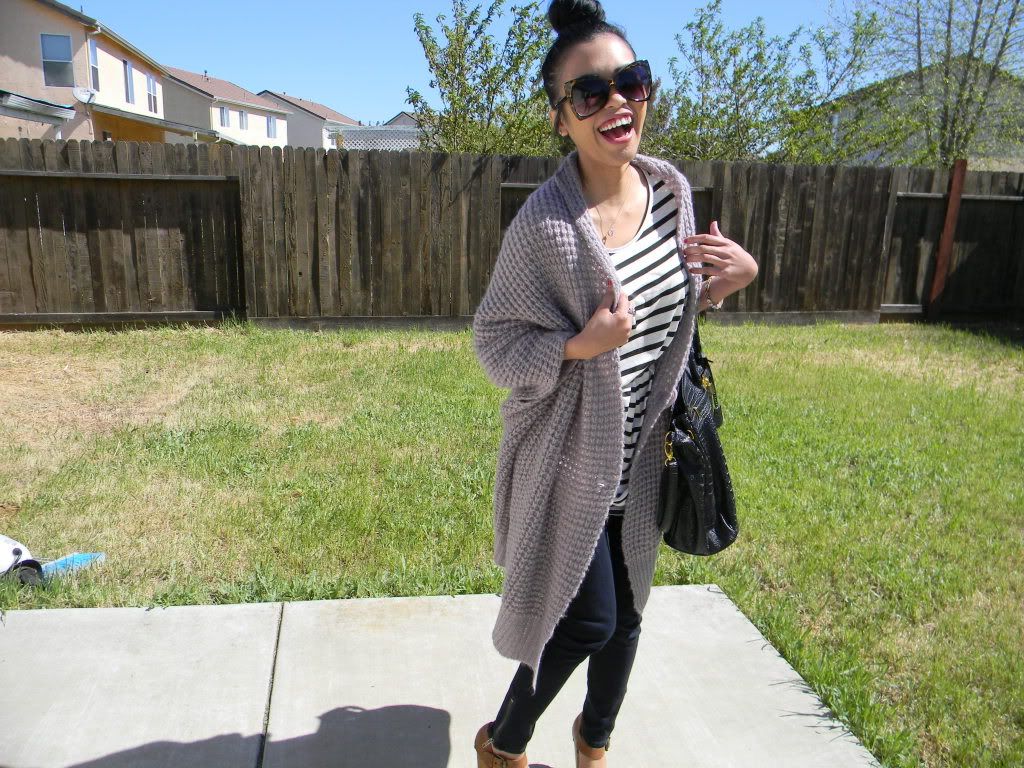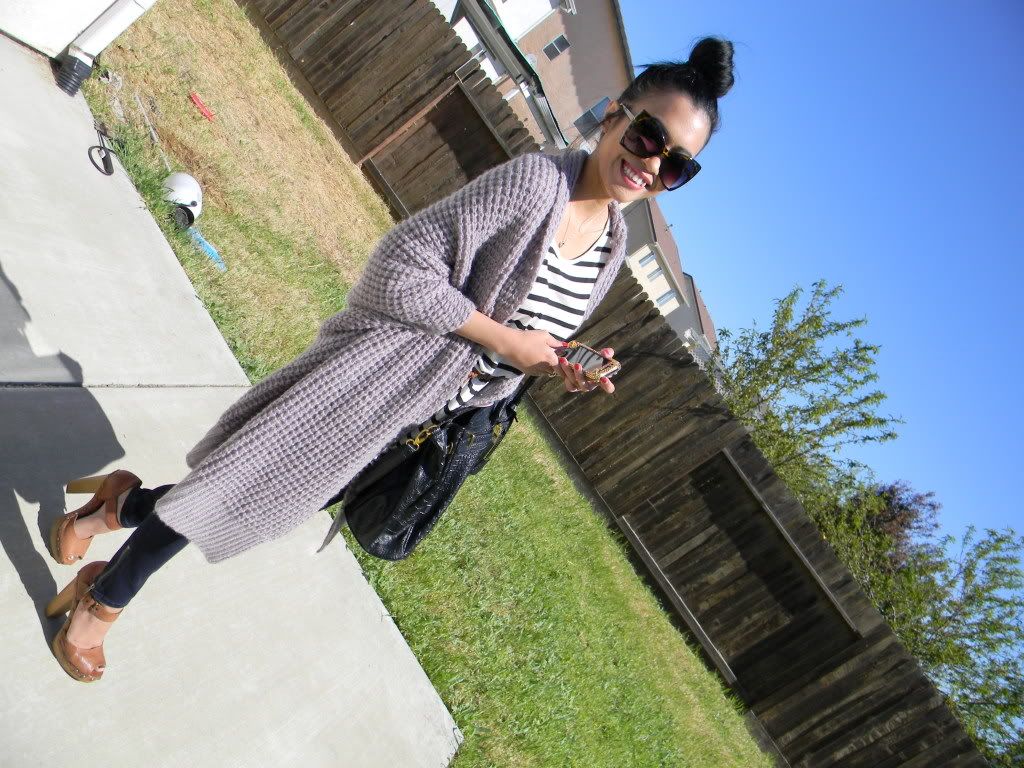 FASHION FOCUS:
Oversized Shawl Sweaters
Loose knit sweater, one large button closure, batwing sleeves, shawl collar, Wool Mohair Acrylic blend, Dry clean.
Oversized shawl sweaters are my absolute favorite pieces in my closet. Aside from this particular one, I own 3 others which I love just as much, mainly because of it's versatility and added comfort. I love how you can just throw these on and complete an entire look without looking too over done.
These type of sweaters give you that "comfy, yet chic" type of look, which i definitely don't mind rocking. I enjoy looking and feeling comfortable in anything that I wear. And, with these on, you won't have a problem falling asleep (should I have said that? hehe) But seriously, these oversized shawl sweaters are amazing! I love how you can also dress it up or down. Look casual and chic at the same time! It's like walking in a big ol' snuggie, but more fabulous.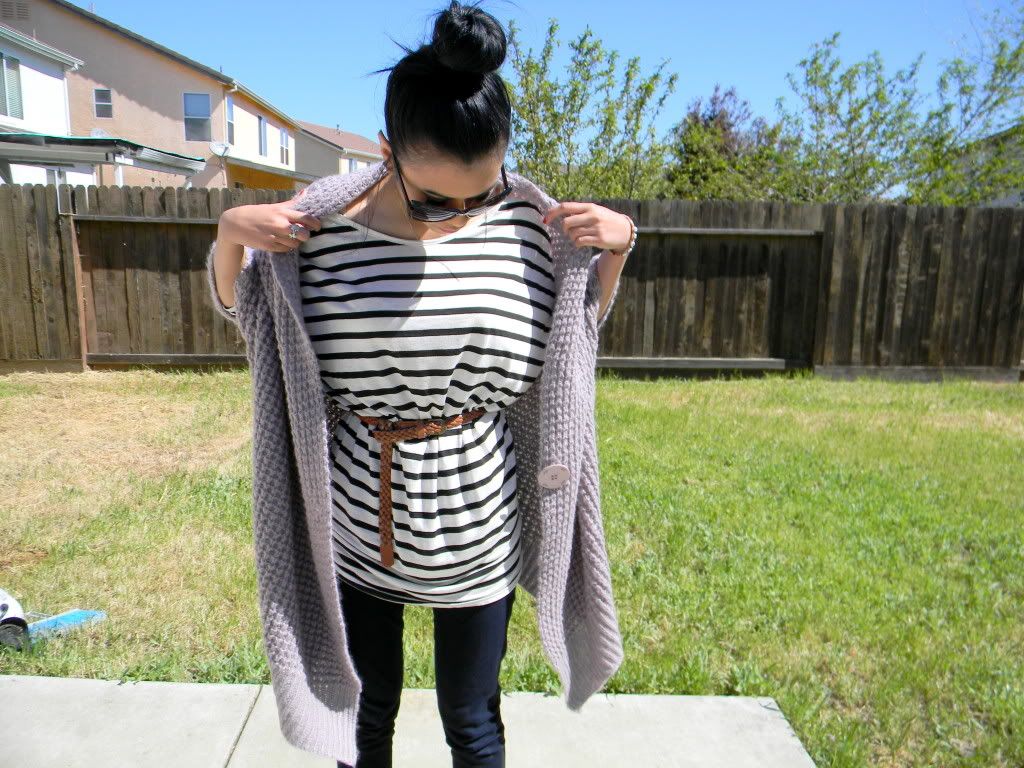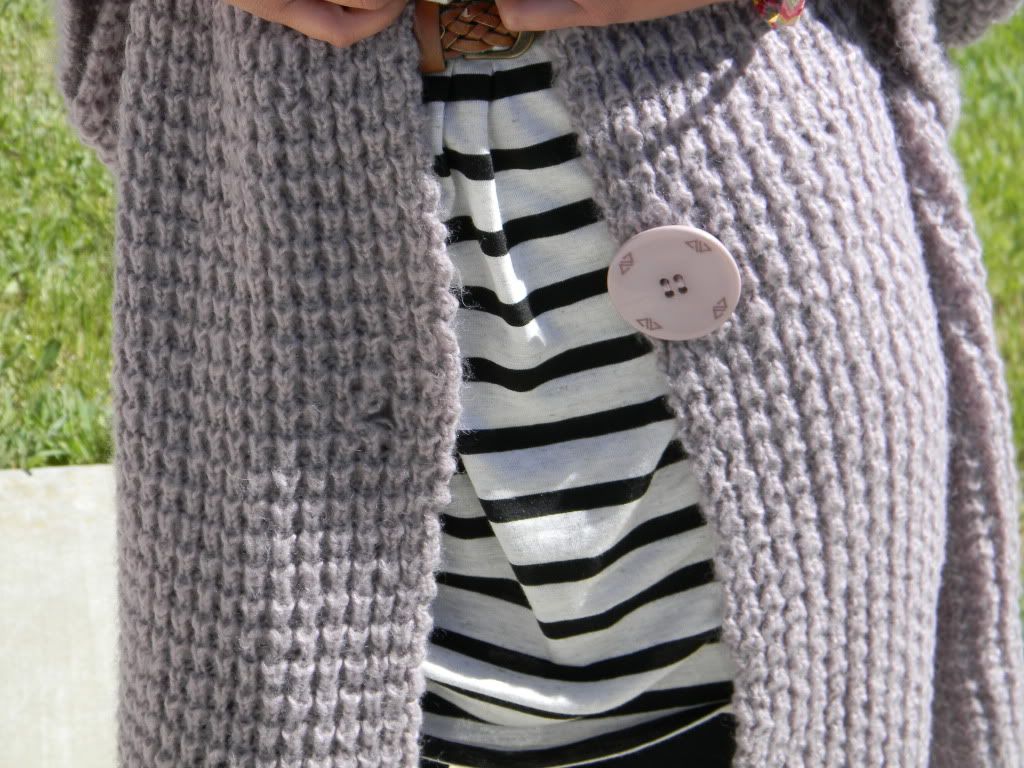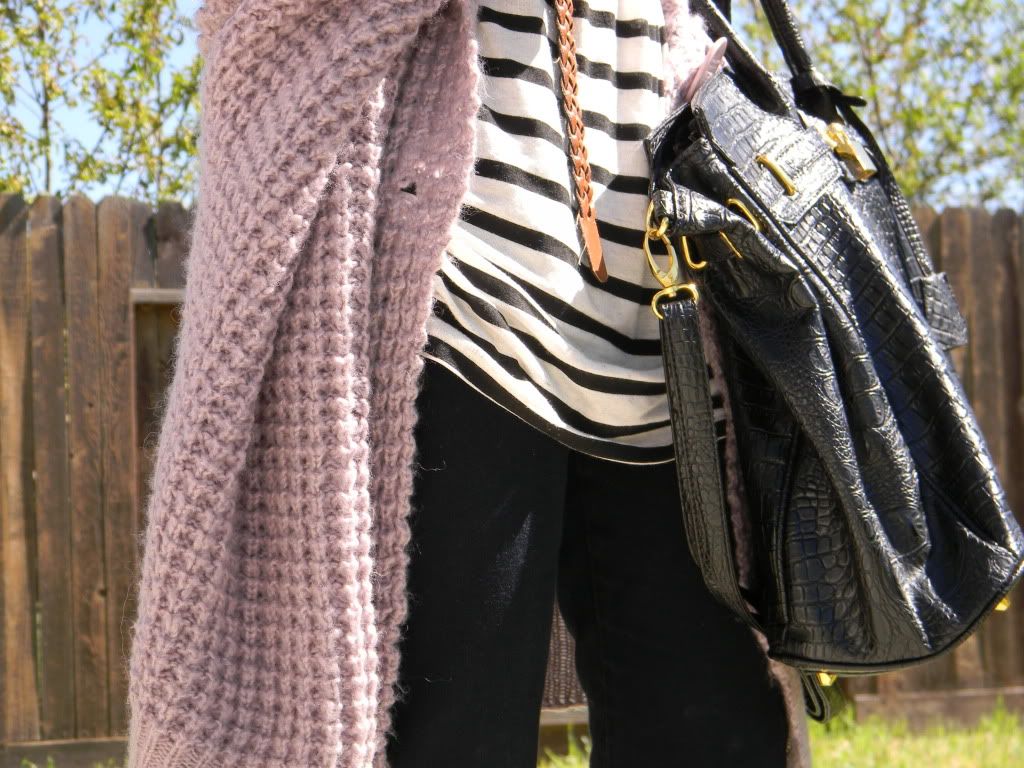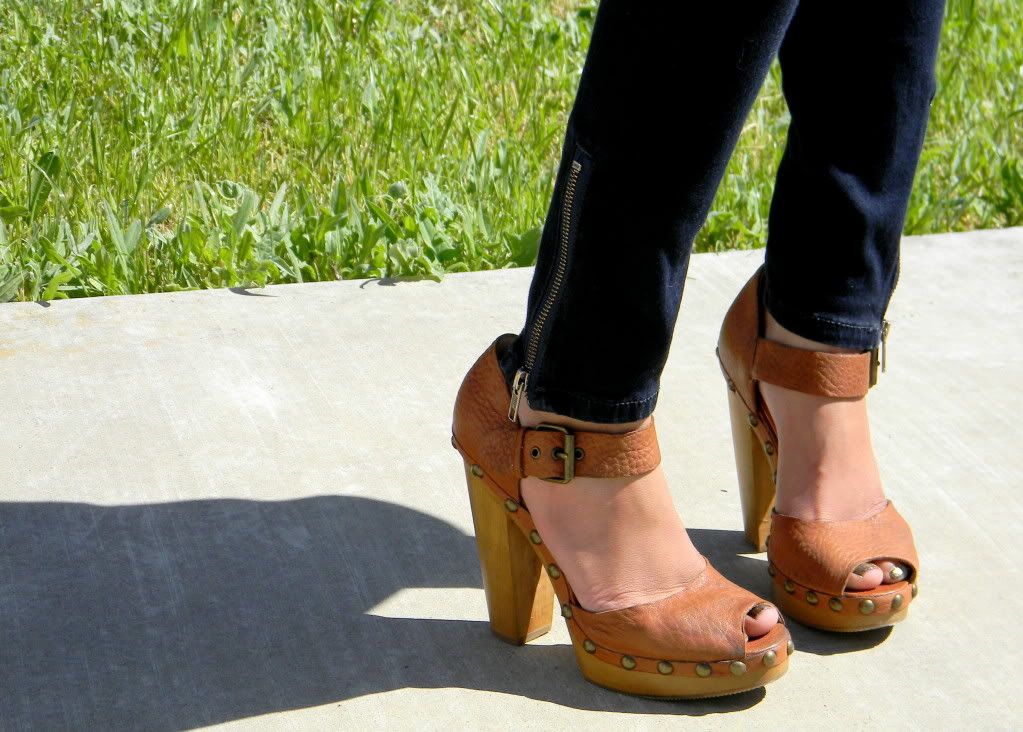 Now, for the giveaway time! The kind people of APART at
apartstyle.com
were so nice to sponsor this amazing giveaway.
We are giving out 2 of these Oversized Shawl Sweaters in the colors Mauve (the one that I'm wearing) & Grey. Each retail for $128. Also, there will be two lucky winners. So, that means, double the fun!
So, be sure to enter, but before you do, please read & follow the rules because I will check :)
~GIVEAWAY CORNER~
Rules:
1.) Open to all of my blog followers world wide
2.) This giveaway ends on April 18; 12am PST
3.) Must be 16 years or older or have the permission of a guardian to enter, as the company will be sending you stuff if you win.
4.) Please enter your entries on separate comments. Meaning 1 comment per entry for more chances on winning.
4.) You MUST do all of the mandatory entries to enter.
Mandatory Entries:
Mandatory entries constitutes to 1 comment entry.
1.) Must be a follower of this blog via GFC
2.) Go to
APART
's website & pick which color of the Oversized Shawl Sweater (Mauve or Grey) you would like if you were to win.
3.) Tell me how you would style these Oversized Shawl Sweaters.
Extra Entries:
1.) Follow APART on
Twitter
(+1 entry)
2.) Follow me on
Twitter
(+1 entry)
3.) "Like" APART on
Facebook
(+1 entry)
4.) "Like" Ewwitsnikki on
Facebook
(+1 entry)
5.) Subscribe to me via
Youtube
(+1 entry)
6.) Add me to your blogroll (+1 entry)
7.) Subscribe to my RSS feed (+1 entry)
Check the tool bar below & click RSS feed to subscribe
8.) Blog about this giveaway & link it back here
9.) Add my badge & link it back to
http://ewwitsnikki.blogspot.com
(+1 entry)
A TOTAL OF 10 ENTRIES.
Also, please remember that there will be two winners, so , the more entries you do the higher chances you'll get on winning 1 of the Oversized Shawl Sweaters.
Good Luck!