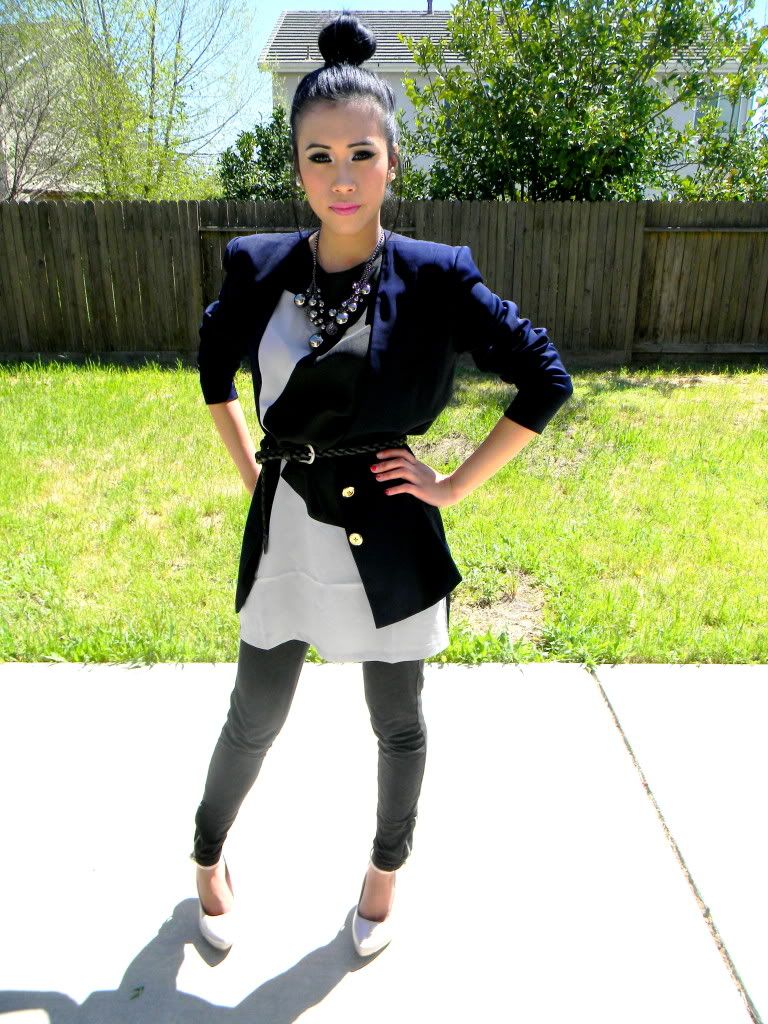 -Vintage Navy Blazer from Mother's Closet
-Black & Gray Dress from
Mode-5
-Braided Black Waist Belt from XXI
-Black Cotton/Spandex Blend Jeggings from XXI
-Patent Nude Pumps from Ebay
-Clustered Necklace from
Mode-5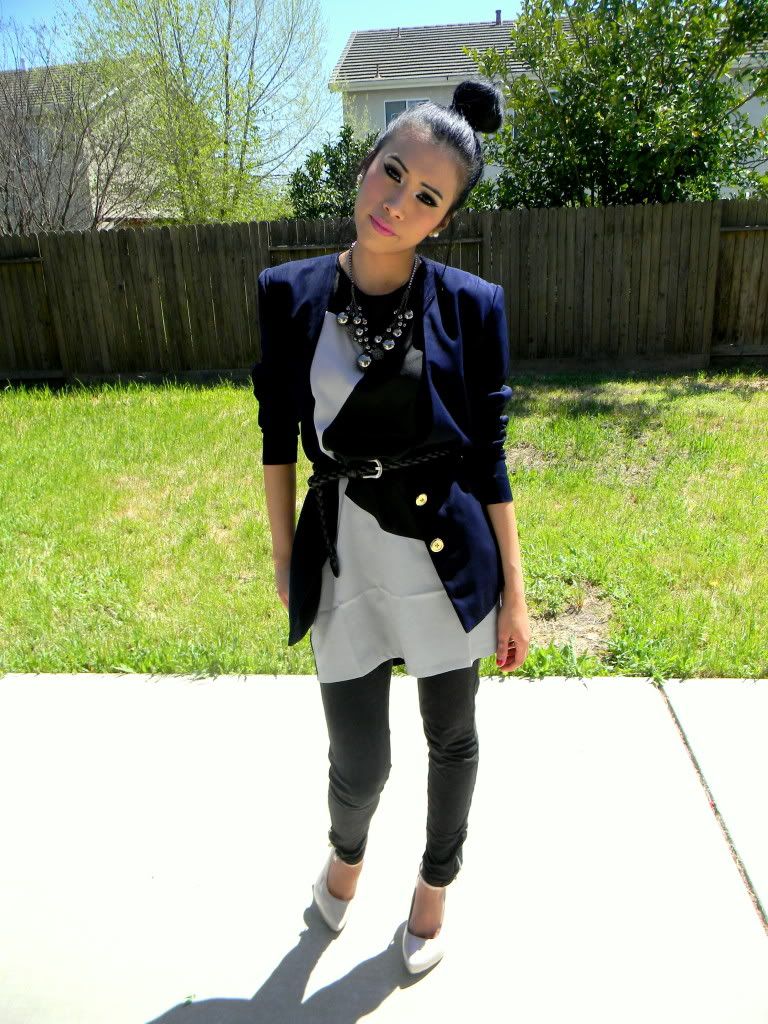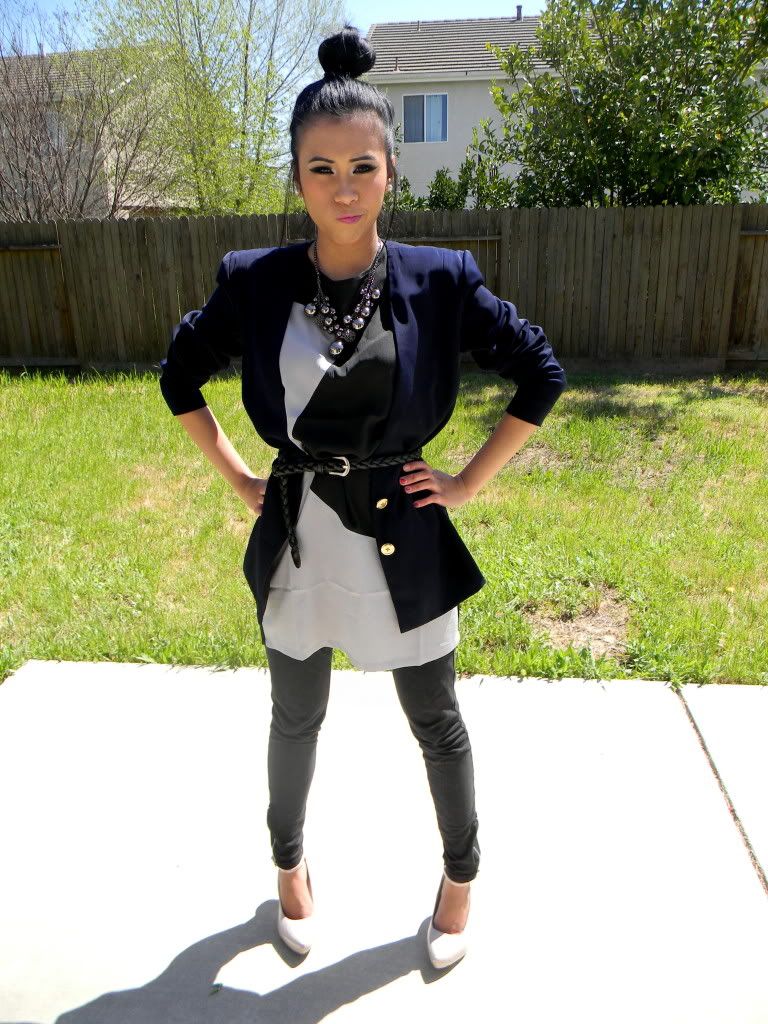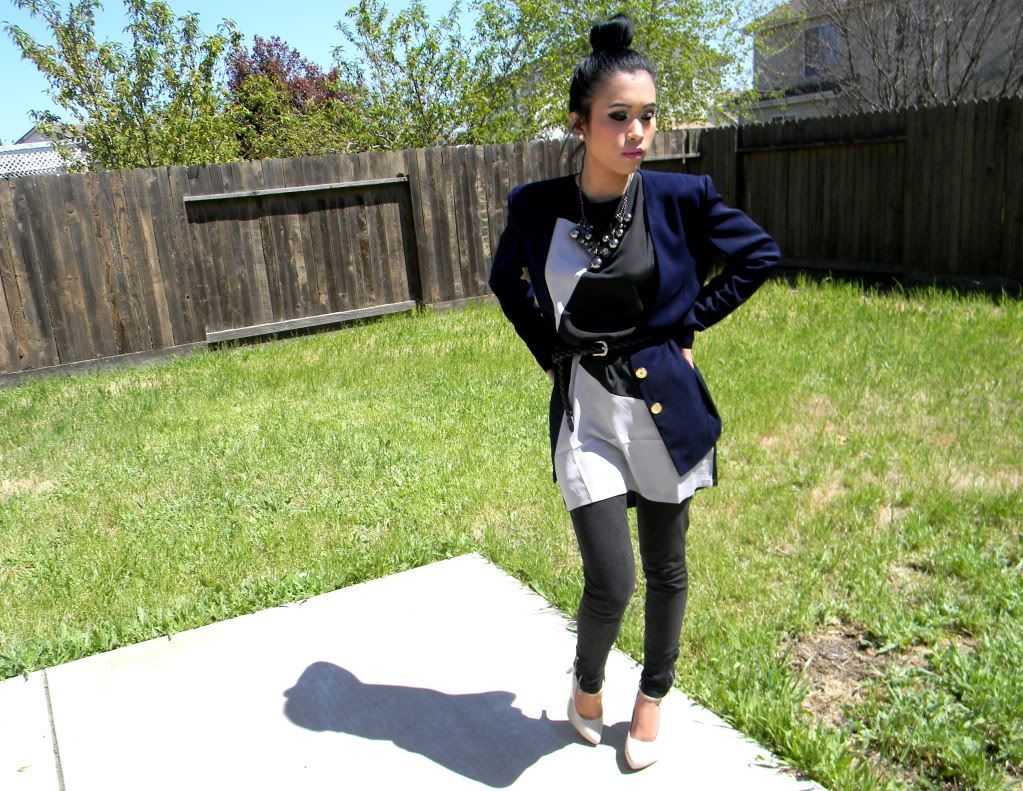 FASHION FOCUS: Grayscale Silhouette
Just cause it's Spring, that doesn't mean you're obligated to wear bright or pastel colors all the time. This dress that I'm wearing can be considered a neutral "color" block dress & color blocking is definitely making a huge statement this Spring 2011. Now, you can say that a grayscale dress is a more subtle way of adapting to the color blocking band wagon. It almost looks like the ying & yang symbol except for the fact that it's gray on one side as oppose to white.
Aside from that, I also love the silhouette design of this dress. It's very slimming and flattering for almost every body type. Another thing that I adore about this dress is the that it's made with a very light & flowy fabric, which is perfect for the spring time weather. It has a good hand & drapes well which makes it a wonderful all around piece.
The only down side to this dress is that it isn't wrinkle resistant, hence this dress is likely to wrinkle at any given point. Also, since this dress is made of a chiffon-like fabric, the likelihood of it being machine washed is almost slim to none. Another thing that you might want to consider when it comes to figuring how to get rid of the wrinkles is by steaming the garment.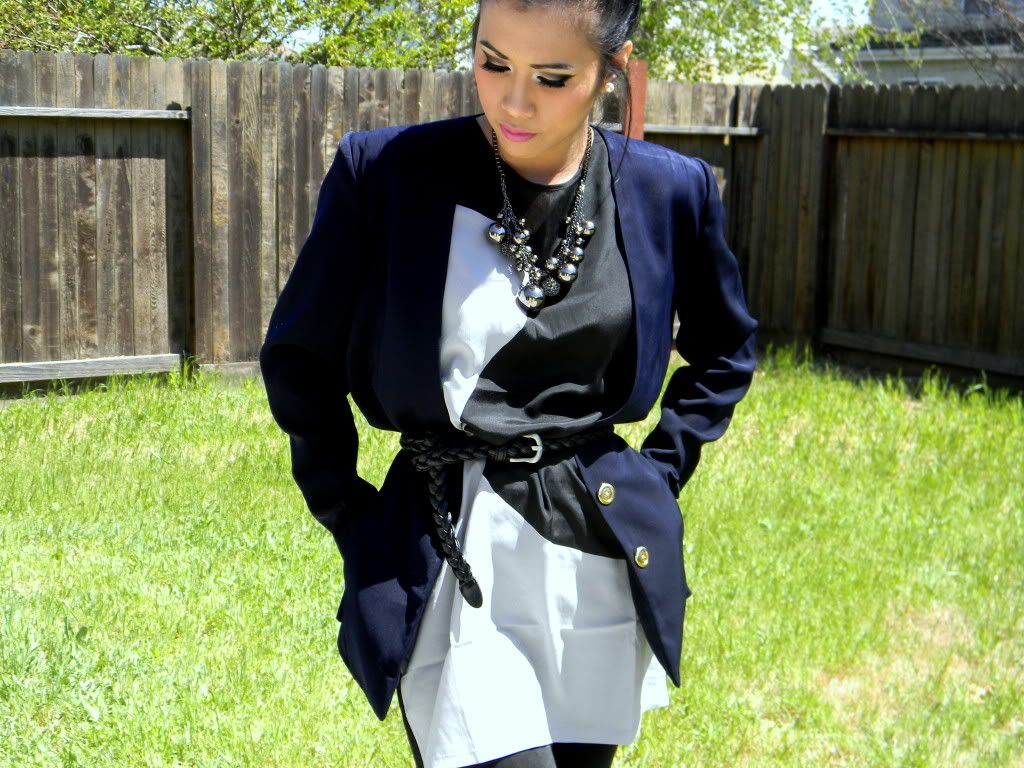 FASHION HIGHLIGHT: Clustered & Chunky
Clustered & chunky accessories has been a trend for quite some time now & it seems like it's going to be staying in fashion for a couple of more seasons.
This clustered & chunky necklace is a great pick me up piece when your outfit lacks a certain "oomph" This piece will definitely give you balls (no pun intended) haha!
This sassy necklace can be a multipurpose piece because it can be worn with just a simple casual outfit (ie. white tee and jeans) or something more formal like a dress or even just to add a tad of glam to your office wear.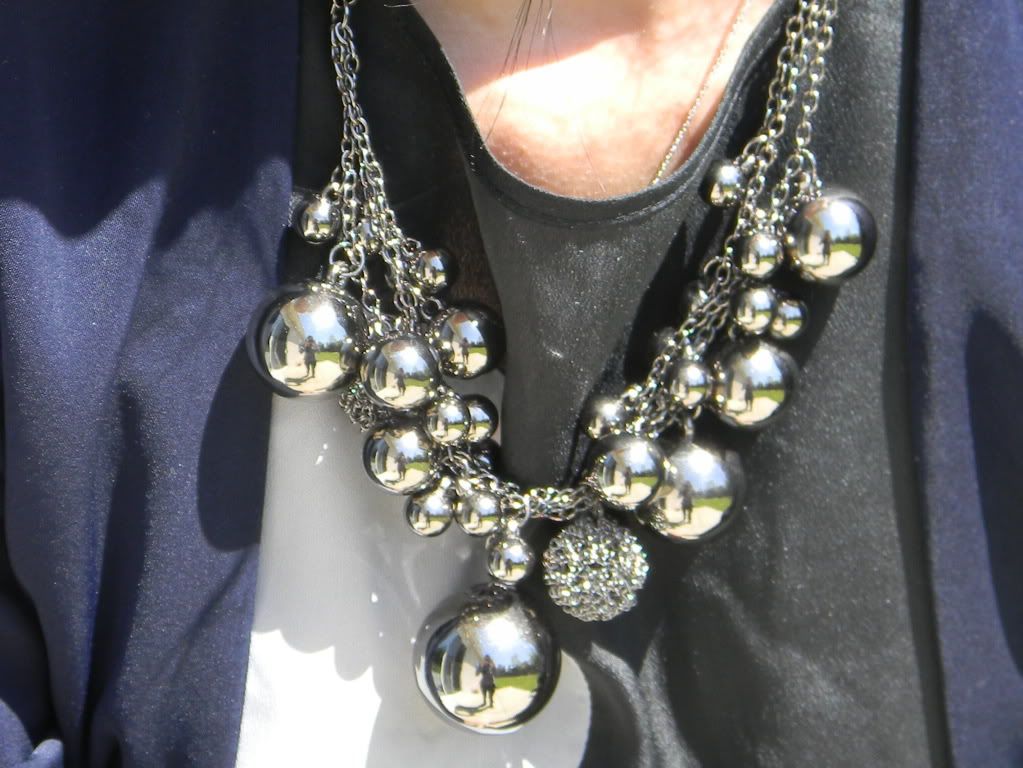 FOOTWEAR: The Perfect Nude Pumps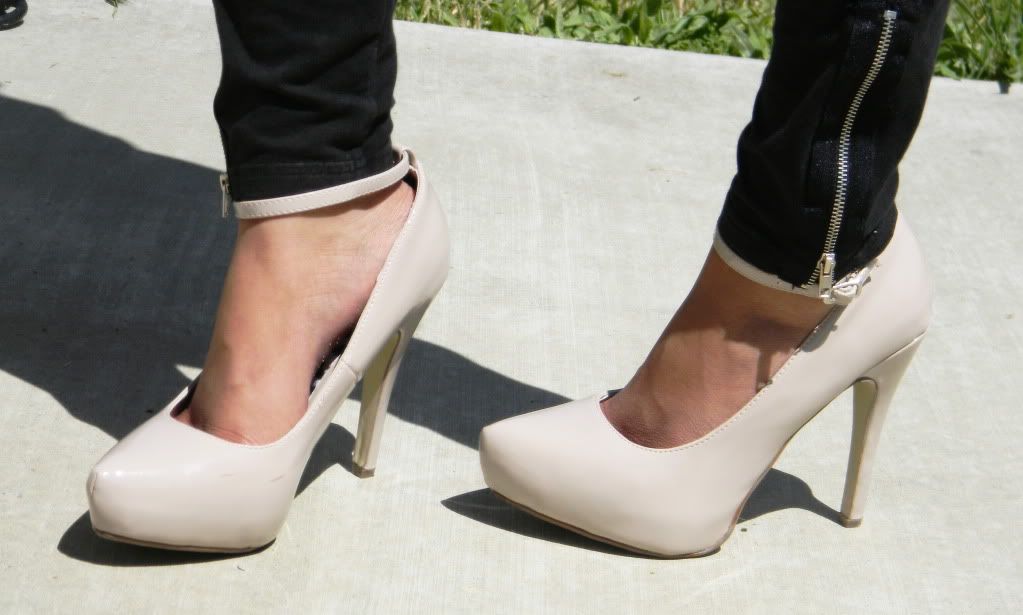 FACE OF THE DAY