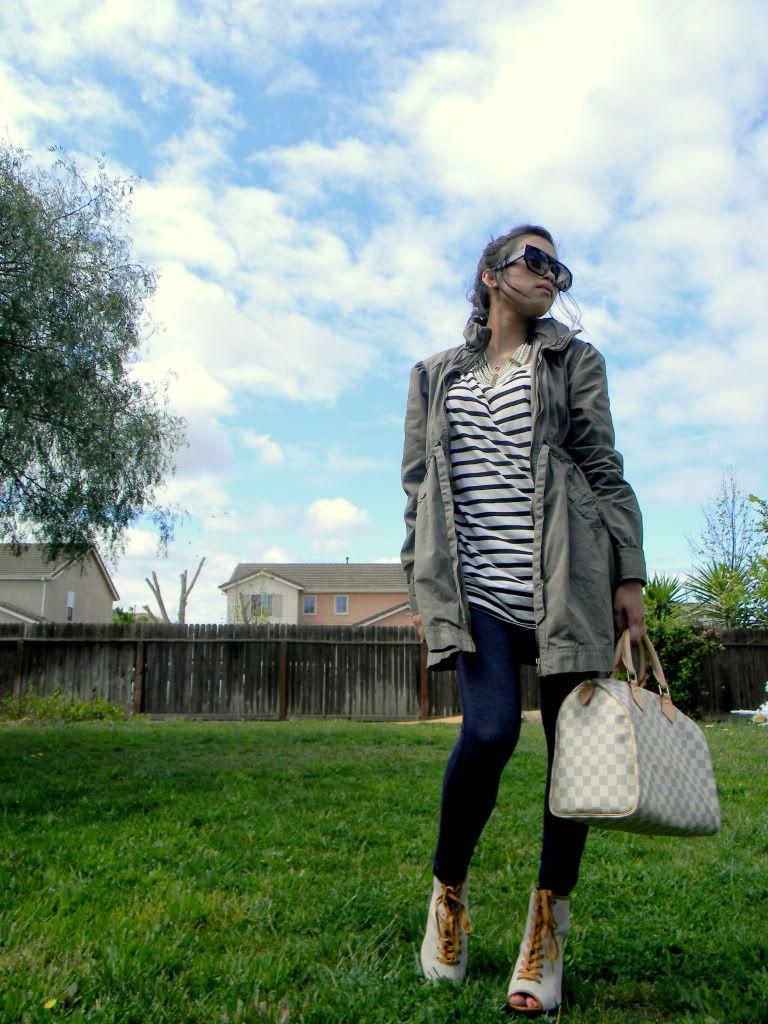 Black & White Striped Slouch Tee from Ross
Military Jacket from Ross
Jessica Simpson Jeggings from Tj Maxx
Lace Up Canvas Wedge in Natural from
GoJane
Louis Vuitton Damier Azur Speedy 30
Vintage Pearl Necklace from Shopthelook
Blaster ii Retro Sunglasses in Black/ Smoke
from
80's Purple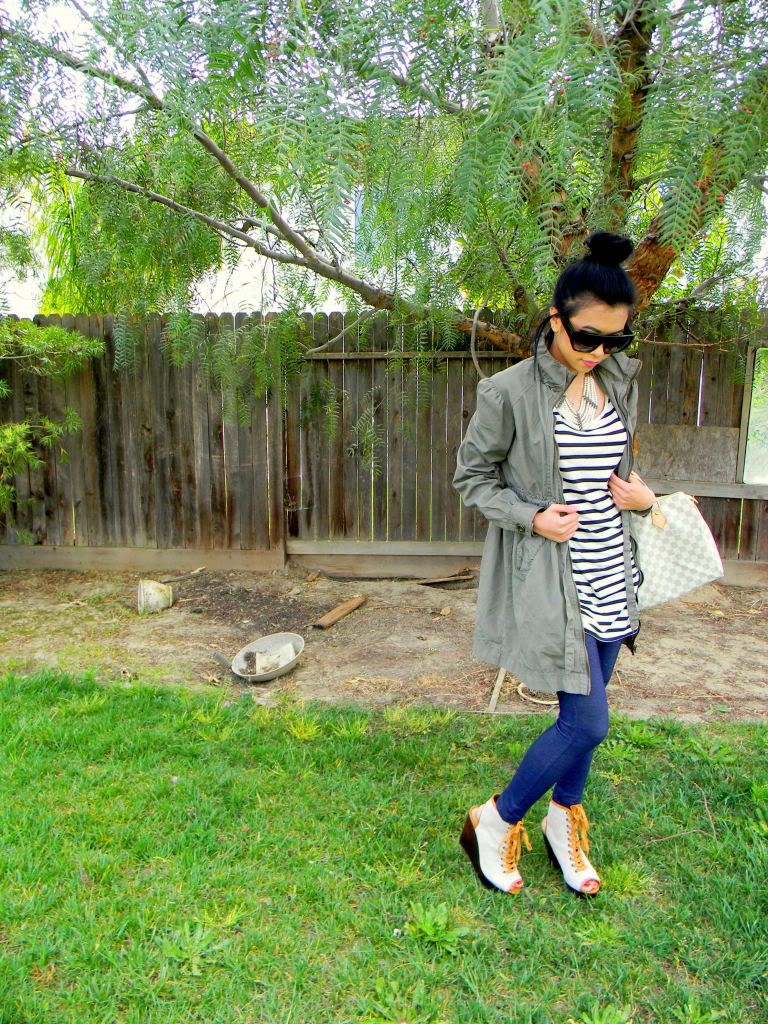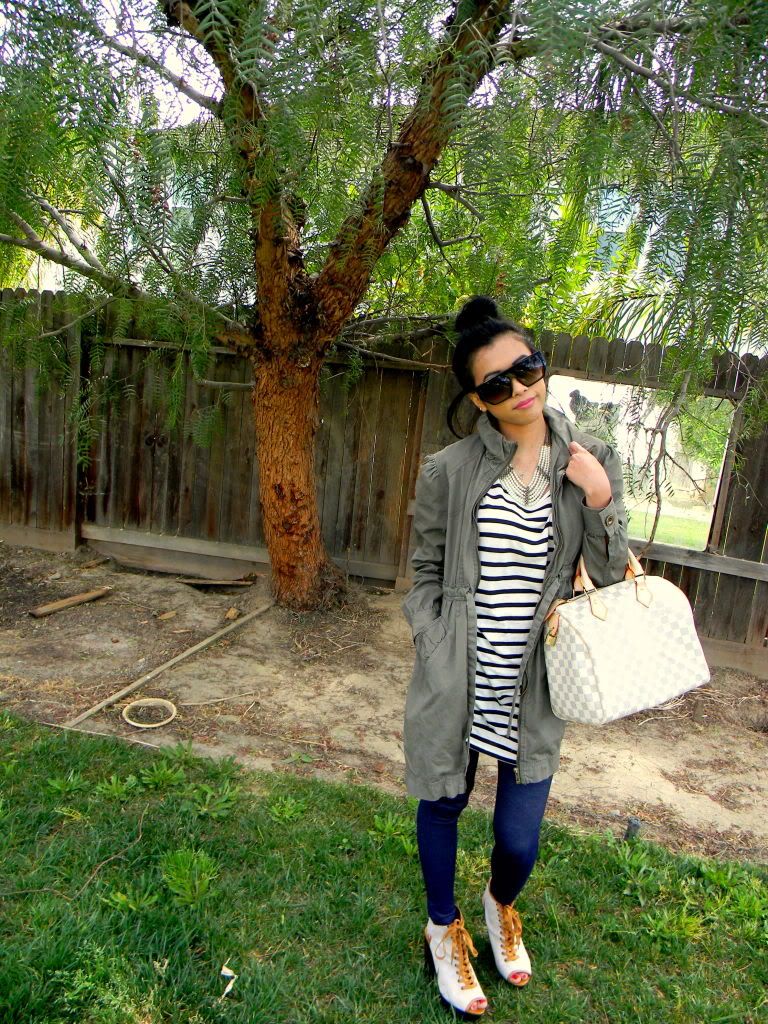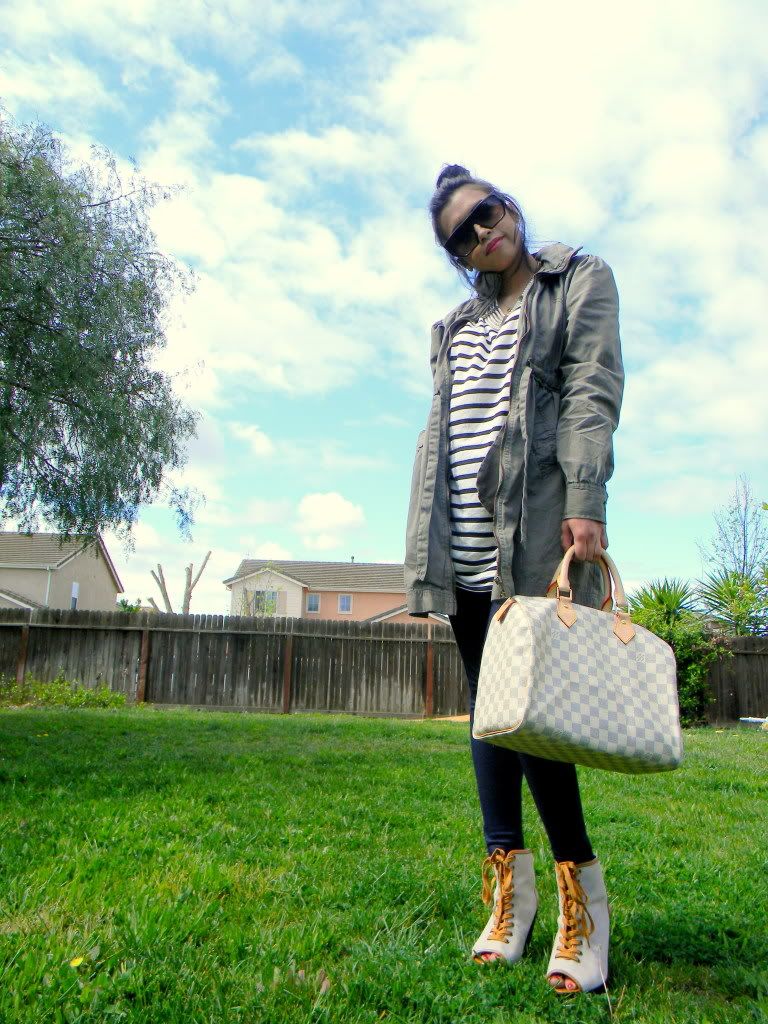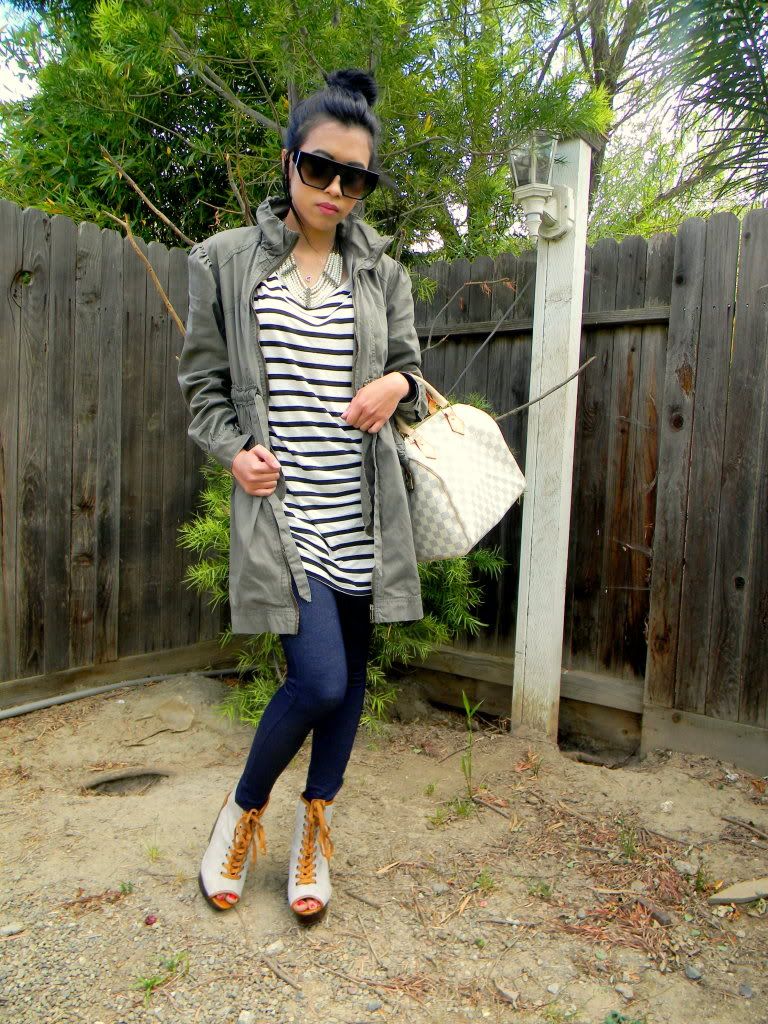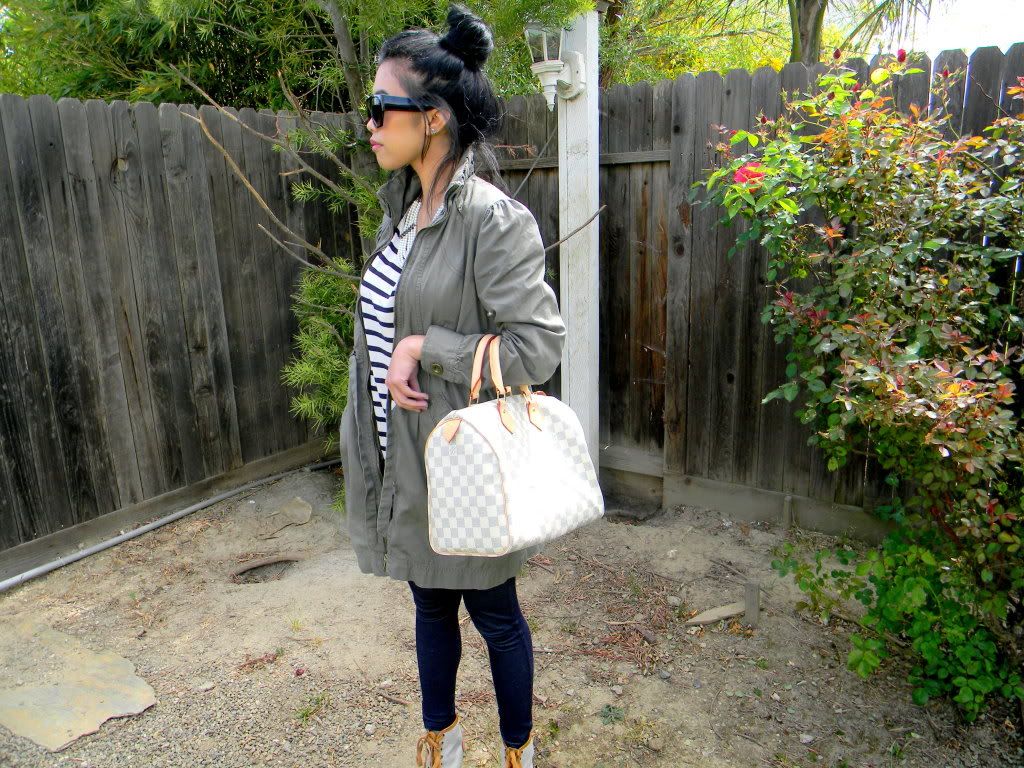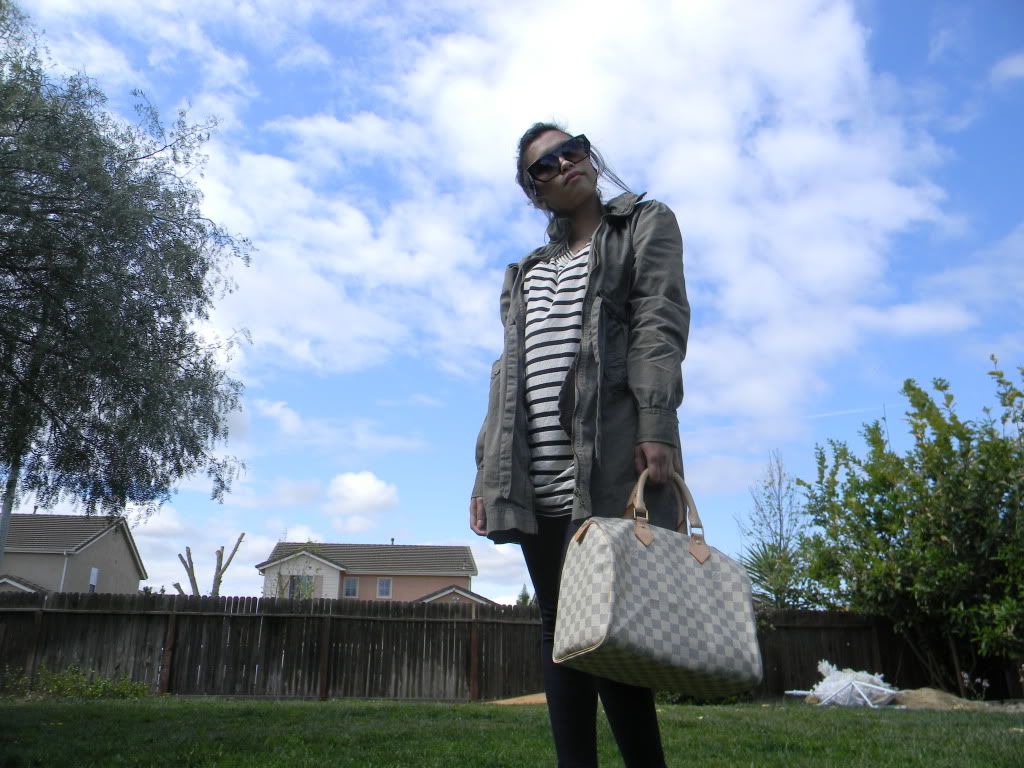 FASHION FOCUS: LACED UP CANVAS WEDGES
Wedge shoes are probably the most amazing invention ever made when it comes to women's footwear. Its not only comfortable but also gives you height, for all of us vertically challenged people. I love how you can walk long distances with these shoes and not feel like you just ran a marathon.
The design of these shoes are also very casual but made with a bit of sophistication. I love how the materials that were used screams your regular casual sneakers, but when you look at it more closely, you can see that it's peep toe & who would forget the 4" inch wedge?
Wedges are a huge hit no matter what season it is. They are practical, convenient, comfortable & most of all, styles can vary to fit any occasion.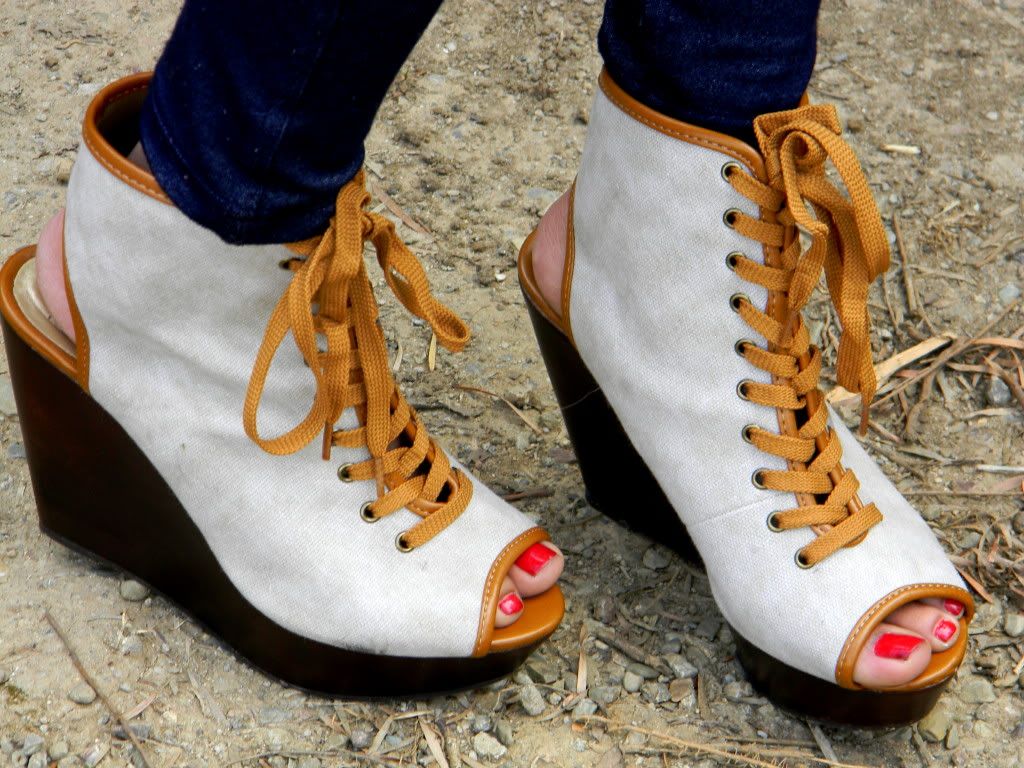 FASHION HIGHLIGHT: "LIKE A G6" SUNGLASSES
When I saw these sunglasses, I immediately thought of Far East Movement. I love the retro-modern look to it. Plus, I always wanted the sunglasses that the FEM boys wore. Also, this comes in a variety of other colors, including the blue ones that Kevnish always wore. However, I wanted to stick to neutral colors, preferably, black.
Anyways, these sunglasses are only $10 at
80's purple
. I love that site! They have so many cute things <3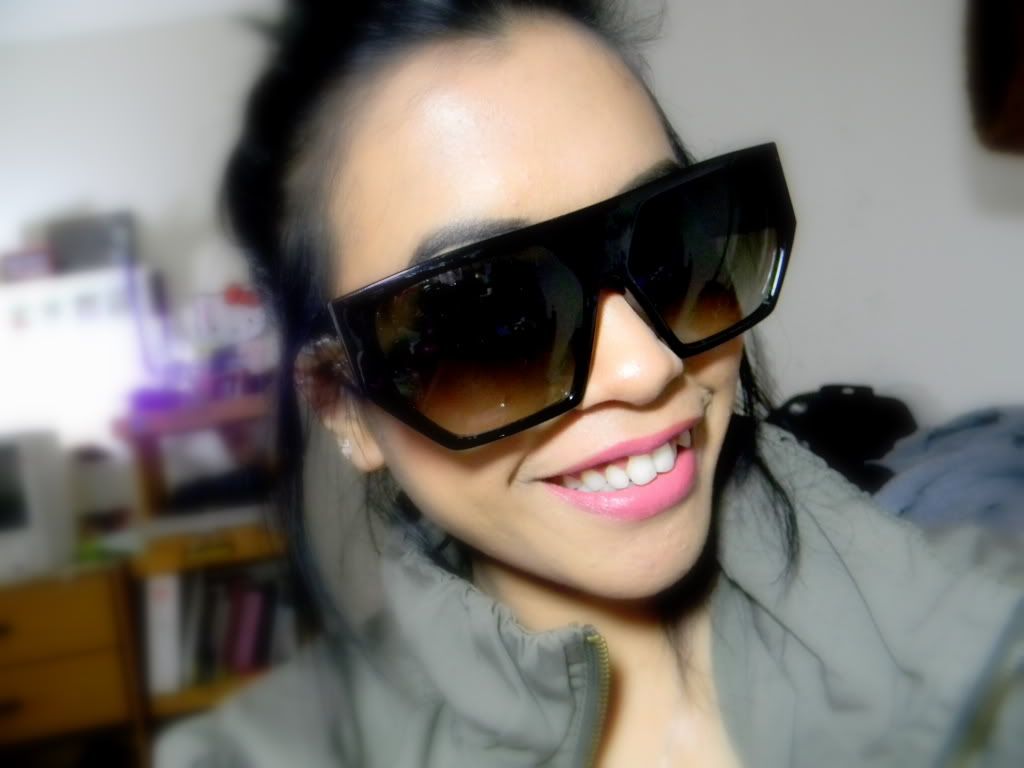 Oh lookie, me and Jo Kwon from a famous Korean boy band, 2AM are rocking the same pair of sunglasses <3 How awesome is that?
Happy Easter, everyone!