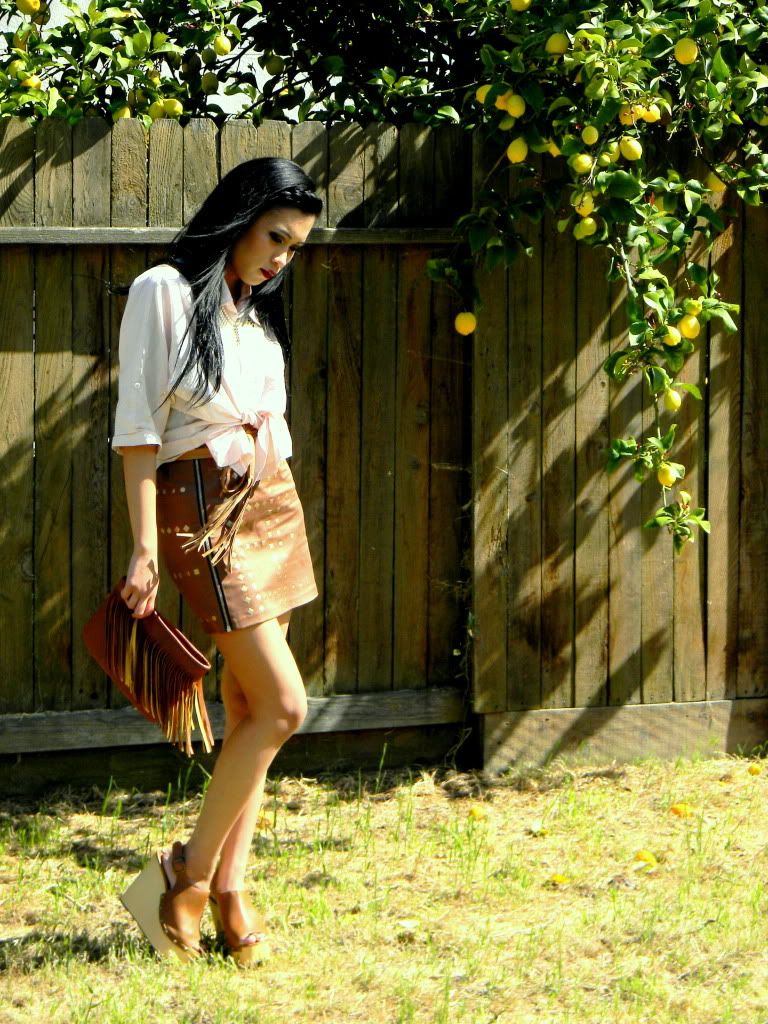 Wrinkled Button Up Shirt from XXI
Street Fashion Studded Skirt
from
Mode-5
Fringe Clutch from Kfashionhouse
Leather Fringe Wrap Belt from KRMA
Wild Diva Peep Toe Clogs from Ebay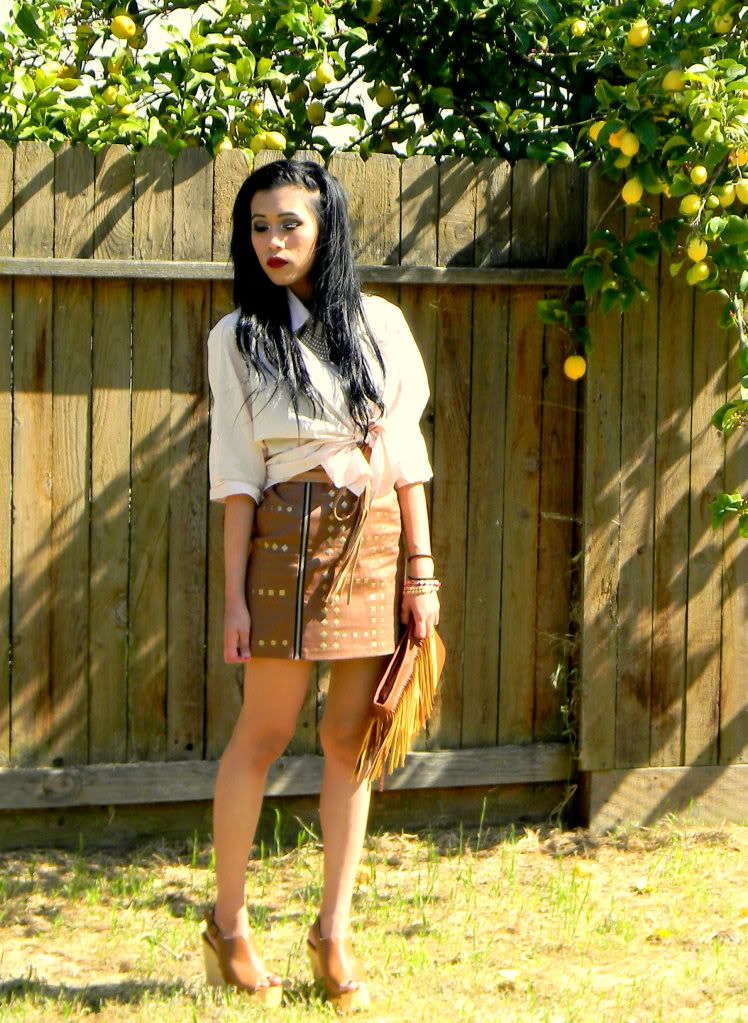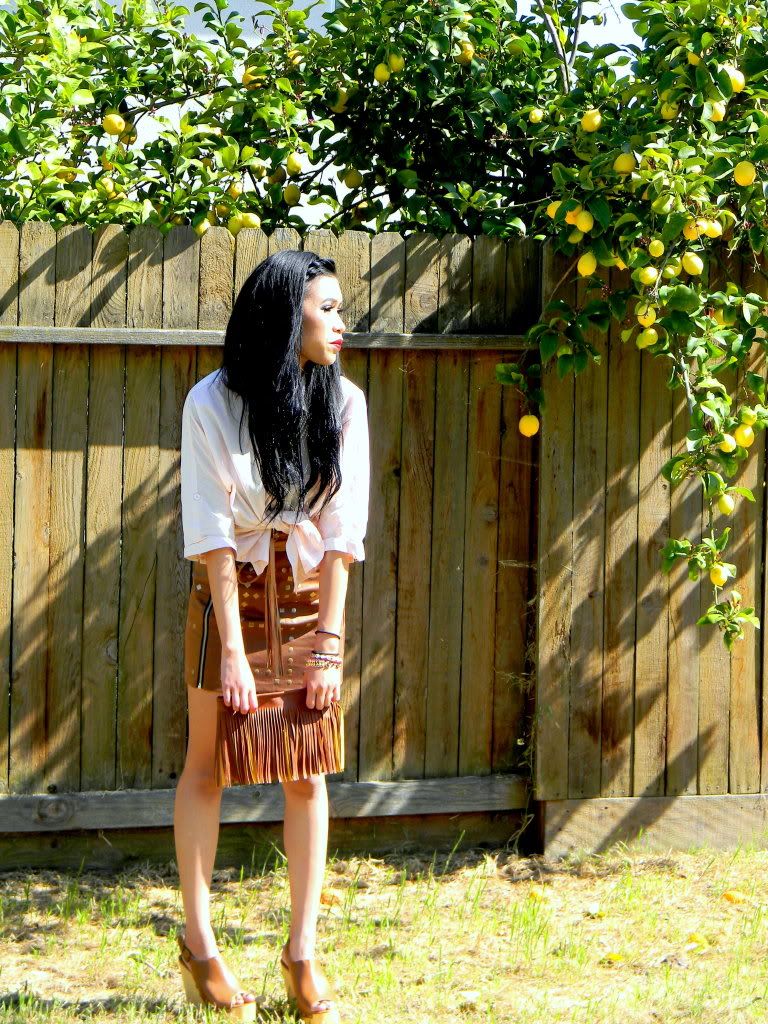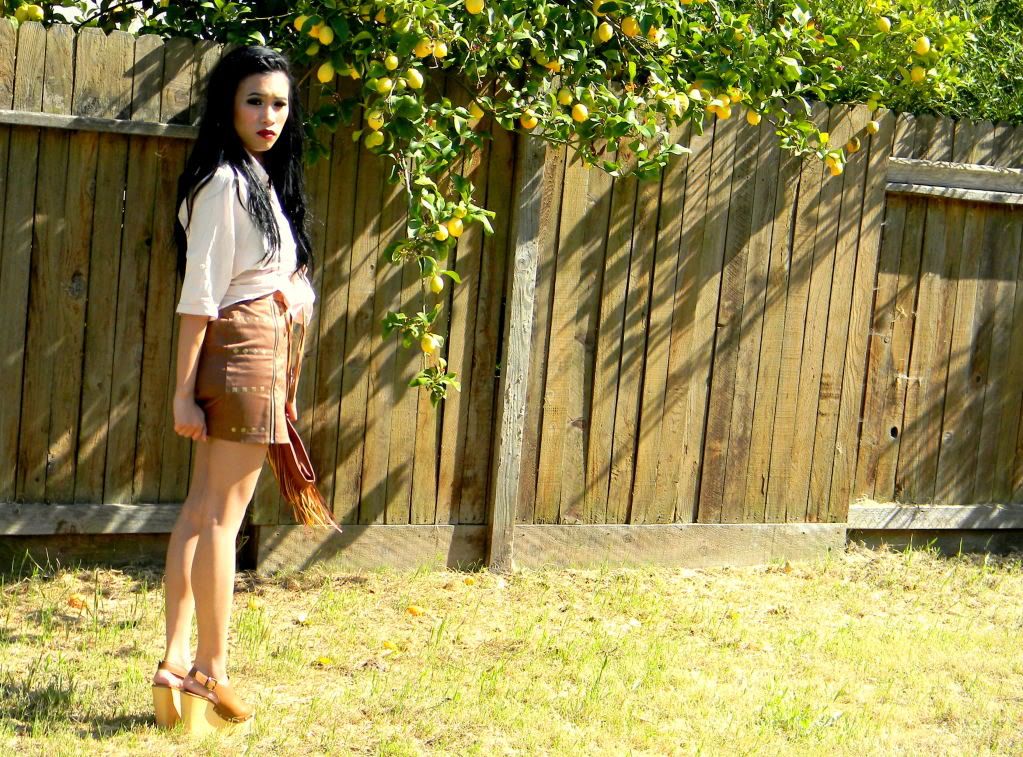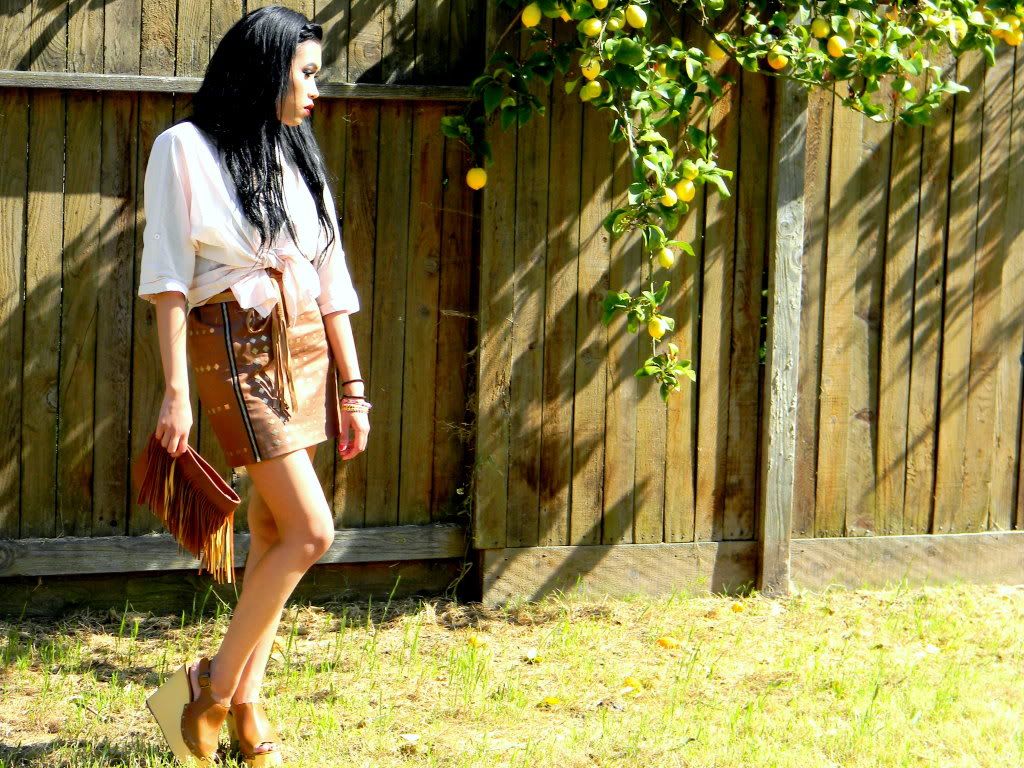 FASHION FOCUS: "Studded Skirt"
Stud Embellishment, Mid Thigh Length, Fully Functional Exposed Zipper, Machine Washable, Made in Korea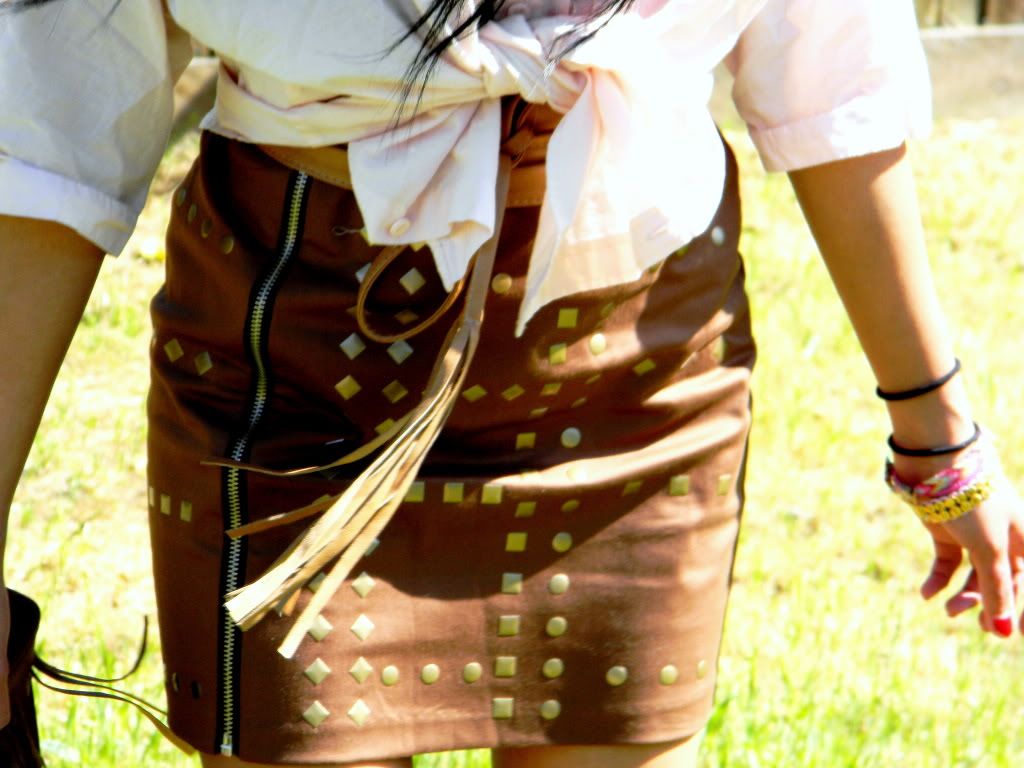 This studded skirt is an amazing shade of brown which is a perfect neutral color. Although, the color is subtle, the rustic studs as well as the side exposed zipper on the skirt gives it that bit of an edge it needs.
It is a fun little skirt that can be worn at a night out or even at a casual event. You can also wear it high waisted (like I did) or even just on your hip.
The added exposed zippers on the side of the skirt adds both a flirty yet rock and roll kind of feel to it. I'm also loving the fact that the exposed zipper is fully functional, hence making it such a breeze to put on and take off.
Since this skirt has a lot going on to it, it is best to pair it with a nice solid colored basic tee/ tank / v-neck (whichever one you prefer)
CLOGS? YES, CLOGS
FACE OF THE DAY
Smoking Purples